Ron DeSantis: Puss in Boots
Yesterday, in his "State of the State Address" the Florida Man declared a culture war!
As a part of his "War against Wokeness" DeSantis is planning to provide school children with a new anti-woke cocktail.  The concoction will contain Ambien, Lunesta and Xanax.   DeSantis initially wanted to include Methaqualone butt he said, "Unfortunately Bill Cosby has ruined the reputation of Quaaludes."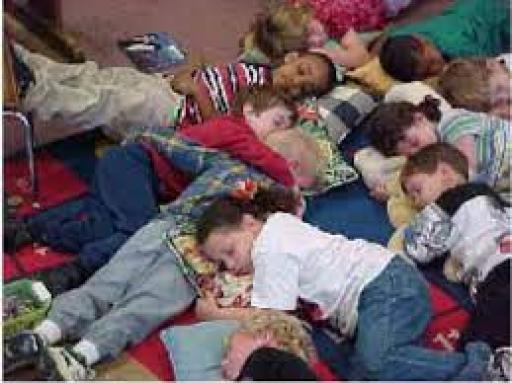 It's ironic that DeSantis, who hates drag queens, always wears high heels.  The tiny Governor always wears cowboy boots even though he never rides horses.  The heels on cowboy boots are designed to help cowboys keep their feet in the stirrups.  The high heels on the Governor's cowboy boots, like the lifts inside the boots, are designed to hide the fact that DeSantis is a fucking dwarf.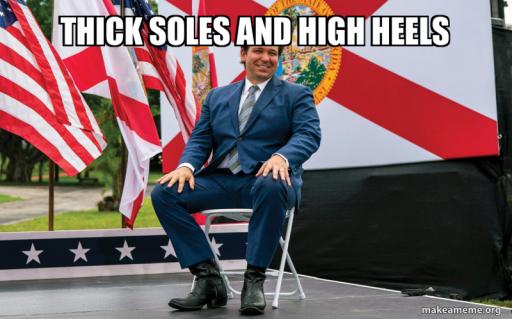 Butt the miniature Governor doesn't always wear cowboy boots.  Despite hating drag queens, DeSantis recently wore his fancy white "Go-go boots."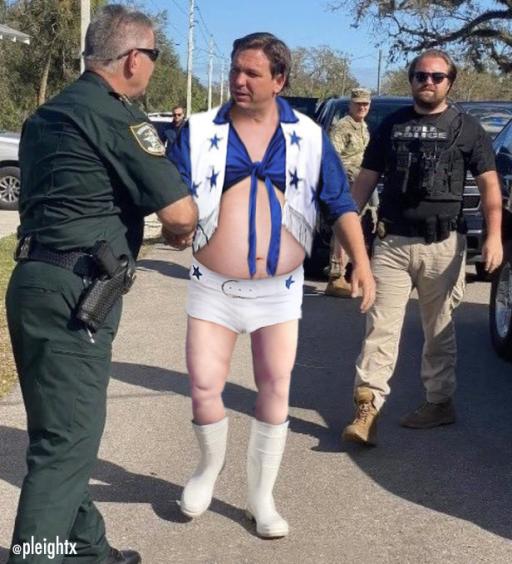 The white go-go boots also feature his signature thick soles and high heels.  And, since DeSantis has also been dieting, he chose a lovely midriff outfit to proudly display his girlish figure.  Okay, the midriff outfit is photoshopped butt the white go-go boots are fucking real.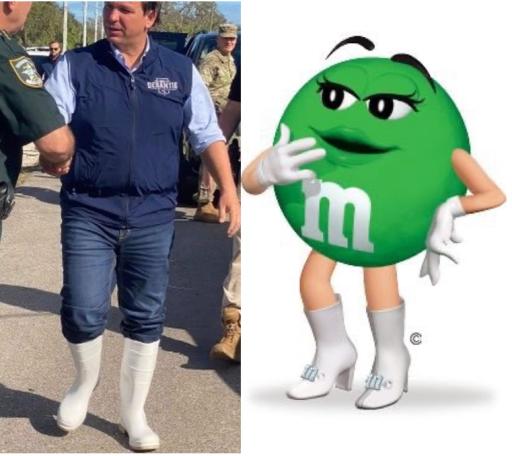 His cute little DeSantis monogram is also real.  Butt, I think he would look better (and even more gay) if he would wear an "M&M" style sweater vest.