Photographer captures region's icy charms
Photographer captures region's icy charms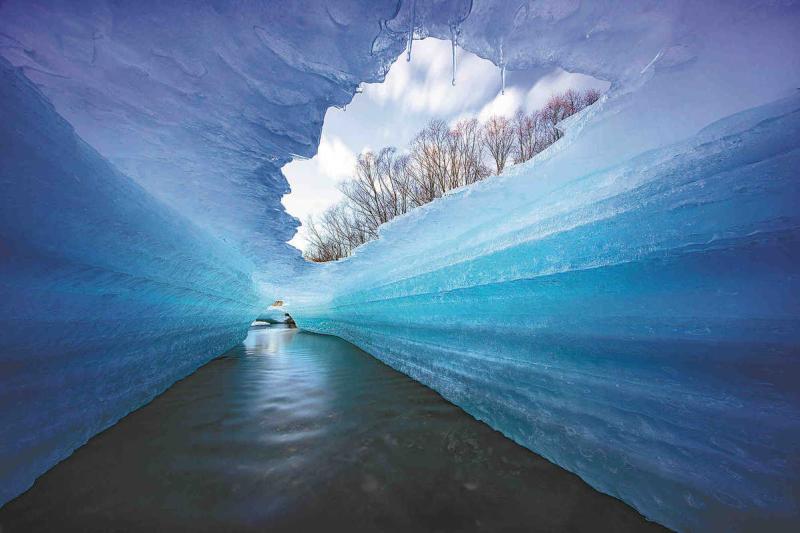 Xu Lin's photo of winter and early spring in Heilongjiang province. XU LIN/FOR CHINA DAILY
Xu Lin's pictures show wonder of winter in northern province
Every spring, when frozen rivers in Heilongjiang province melt as temperatures rise, Xu Lin gets busy with his camera.
Since 2017, the retired researcher, who used to work at the Federation of Literary and Art Circles in Daxing'anling prefecture, has visited 80 rivers in the vast northeastern region. He has taken 40,000 photos, mostly between October, when the waters begin to freeze, and late May, when the ice finally melts.
"The eight-month period results in an almost polar landscape," he said. "The green trees and red flowers appear beside thawing rivers, creating unique views in the spring."
Since he purchased his first camera 43 years ago, the 60-year-old has taken tens of thousands of photos.
"I borrowed 80 yuan from my father for a camera," he said. "That was one month's salary for my parents."
As there were no digital cameras then, the cost of film became another burden.
"So I only used the camera to record the most important moments in my life," Xu said, adding that due to work, he didn't have time to take many photos, anyway.
When digital cameras became popular around the turn of the millennium, Xu bought one without hesitation.
"I'd never forgotten my hobby and really love being able to press the shutter without limit," he said, adding that he then began to take photos in his spare time.
As he got deeper into photography, he decided to take pictures of mountains and rivers all across the country. He has since visited many places, including Chongqing and the provinces of Sichuan, Gansu and Shanxi.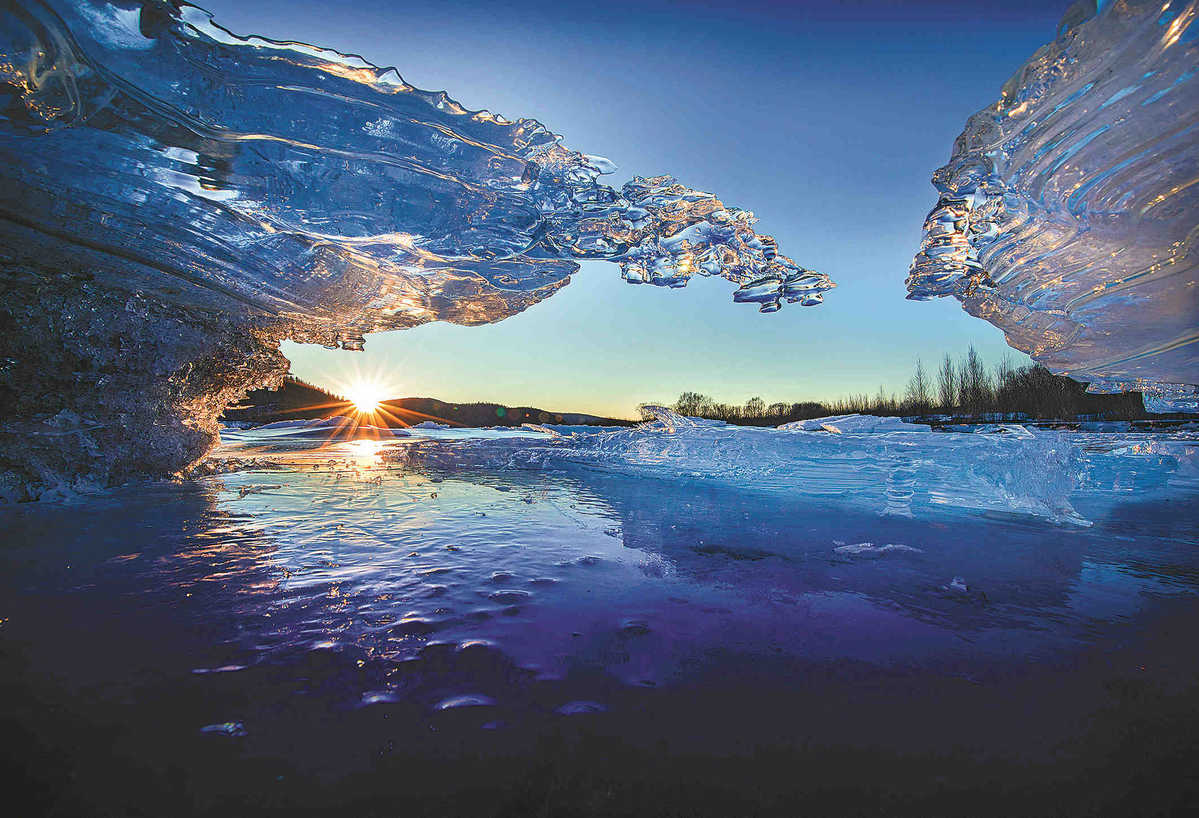 Xu Lin's photo of winter and early spring in Heilongjiang province. XU LIN/FOR CHINA DAILY
"I am very attracted by our country's spectacular landscapes, and I built up a big collection of photos," he said. "However, I still felt something emotional was lacking in them."
One day, as Xu was leaving home on another long-distance trip, he saw his mother watching him from the balcony. "Right then, I saw the care and worry in her eyes, and that was when I realized what I was looking for in my photos were emotions associated with my family and my hometown," he said.
"For someone born in the Greater Hinggan Mountains, the glacier there is immortal and the source of all life. So I began to focus on it. I did some of my most pleasing work at home."
In May last year, Xu published a book of 150 pictures of the glacier. His photos inspired many photographers to visit the region to follow him in winter — among them, Wang Zhiyuan. "I've been accompanying Xu and some others since 2018, seizing every opportunity to visit the rivers in Daxing'anling," said the 51-year-old photographer from Mohe, Heilongjiang.
"We all greatly respect his professionalism."
To find the best angle, Xu wears waders and steps into the icy waters.
"It is extremely cold in the winter, especially in the rivers," Wang said. "Even in the spring, the water is still bitterly cold, but sometimes Xu stands in the water for several hours at a time."
Xu said: "I truly feel the beauty of the ice when I'm standing knee-deep, or even waist-deep, in the river. It's only by being in the middle of nature that we can capture its charm."
Every spring, the group begins shooting rivers in Jiagedaqi. As the weather warms, they travel to more northerly areas, such as Mohe, Huzhong and Tahe, where temperatures are even lower.
They also shoot the magnificent landscapes of their hometown and give their best photos to the local government to help promote tourism.
"In recent years, Daxing'anling has begun to attract more tourists, and we all feel proud of our hometown. However, there is still a lot of undiscovered scenery," Wang said. "We hope our photos will allow more people to get to know the Greater Hinggan Mountains and have the chance to experience their charm."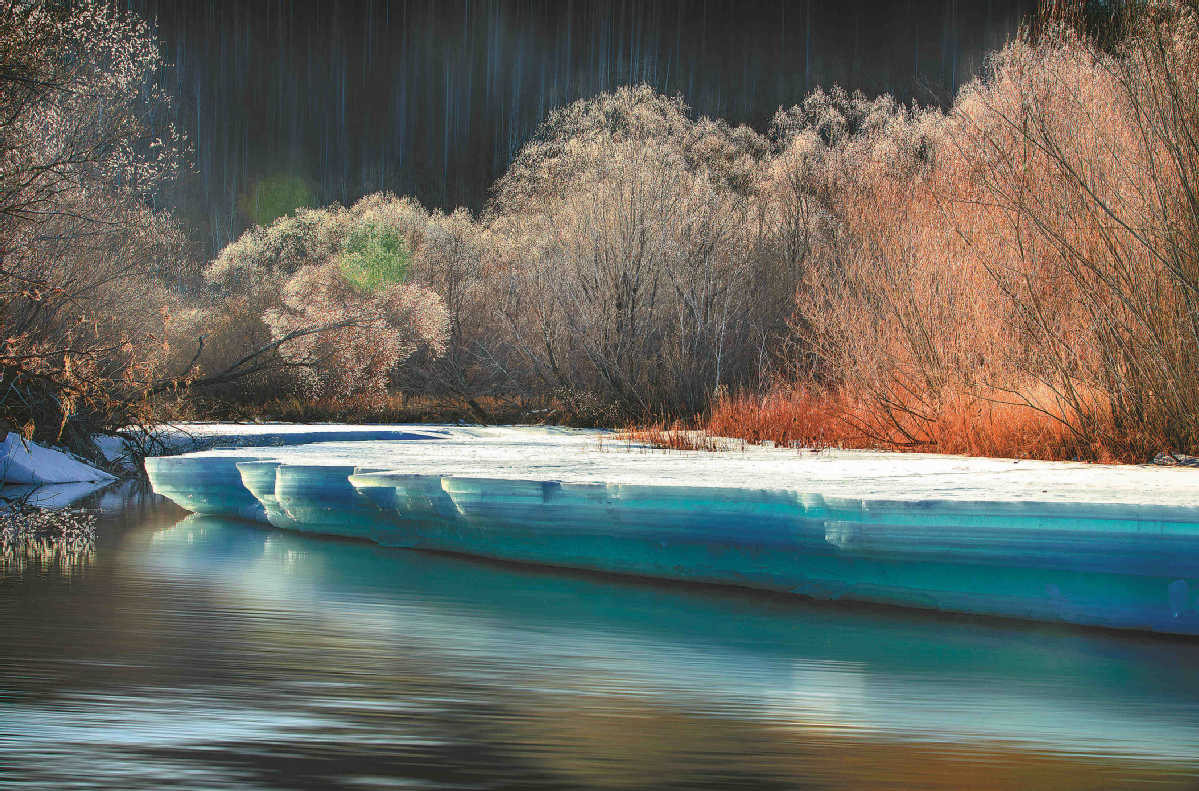 Xu Lin's photo of winter and early spring in Heilongjiang province. XU LIN/FOR CHINA DAILY
.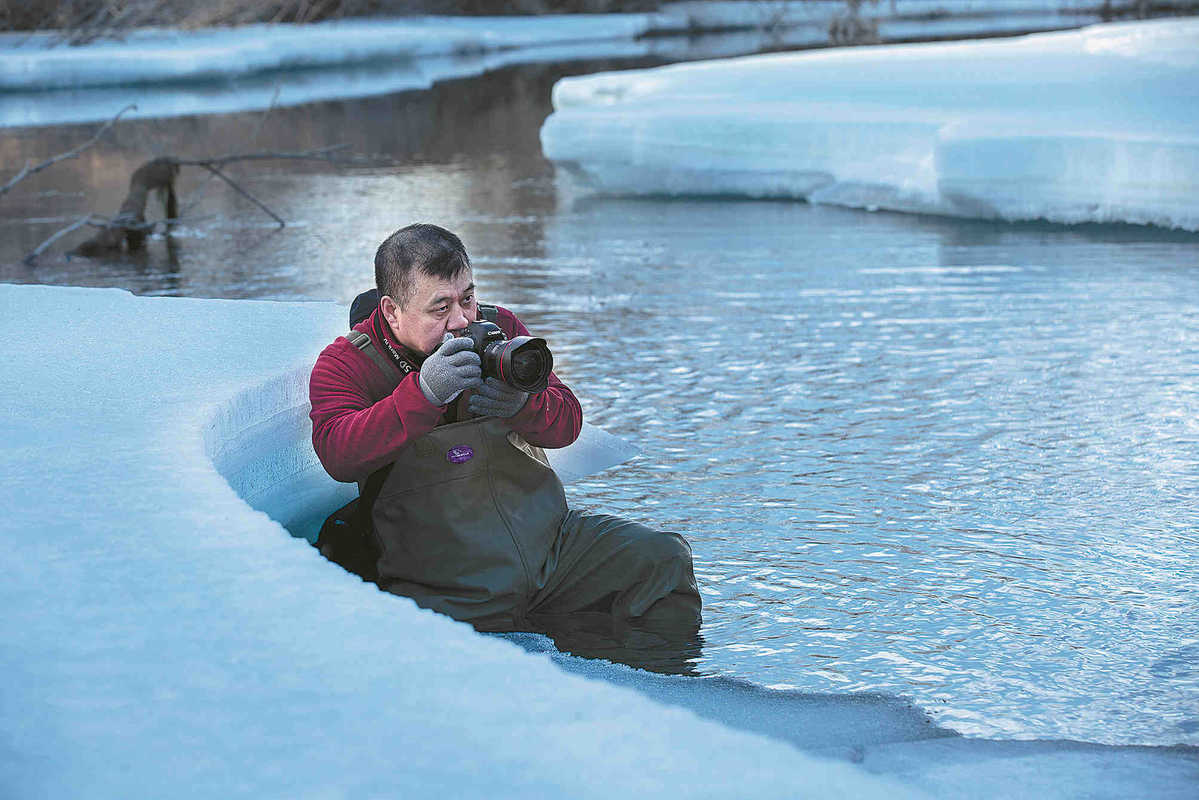 Xu takes photos in a river. XU LIN/FOR CHINA DAILY