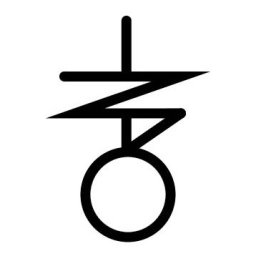 Some Christians confidently assert that God did not create homosexual people "that way." This is important because they realize if God did create gays "that way," rejecting them would be tantamount to rejecting God's work in creation. In pressing their "creation order" argument, some Christians are fond of saying, "God made Adam and Eve, not Adam and Steve!" To bolster their position, they often cite Jesus' words in Matthew 19:4-5, where he responds to a question about whether divorce is permissible:
"Jesus answered, 'Have you not read that the One who made them at the beginning made them male and female, and said, "For this reason a man shall leave his father and mother and be joined to his wife and the two shall become one flesh"? Therefore, what God has joined together, let no one separate.' "
From these words, some Christians draw the conclusion that heterosexuality is the creation norm and, thus, heterosexual marriage is the only legitimate way for people to form romantic relationships. Ironically, Jesus' own words in this very same passage refute these conclusions.
As the dialogue continues, Jesus' disciples are disturbed by his strict teaching on divorce. The disciples say that if divorce is not a ready option, perhaps it would be best for a man not to marry a woman. Jesus responds:
"Not everyone can accept this teaching, but only those to whom it is given. For there are eunuchs who have been so from birth, and there are eunuchs who have been made eunuchs by others, and there are eunuchs who have made themselves eunuchs for the sake of the kingdom of heaven. Let anyone accept this who can." (Matthew 19:11-12)
Here Jesus identifies three classes of men who should not marry women. Taking his categories in reverse order, first, there are those who have made themselves "eunuchs" for the kingdom of heaven, i.e., those who foreswear marriage to better serve God. Second, he mentions those who have been "made eunuchs by others," an apparent reference to castrated males. But Jesus mentions a third category — eunuchs who were born that way. Some might argue that Jesus was referring to males born without testicles, but this would be extremely rare. Moreover, this interpretation ignores how the term "born eunuchs" was used in other literature of the time.