In the name of Officer Gary Michael, and now Officer Christopher Morton
By:
uncle-bruce
•
9 months ago
•
7 comments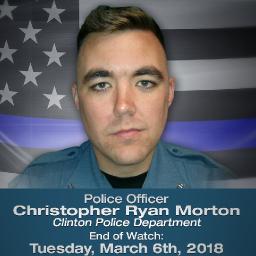 Last night, March 6th, 2018, three Clinton Missouri police officers responded to a 911 call traced by the 911 Dispatch center.  A woman answered the door and told the officers that no one called 911, and that there was no one else in the house.  The officers verified the address with Dispatch, who told them that the initial call included screaming from two women.  The officers decided to make entry based on this info.  When they entered the residence they were confronted by James Waters, a man with an extensive criminal record.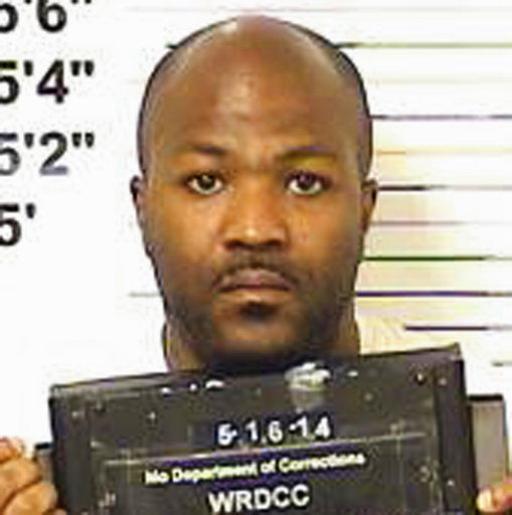 Waters opened fire on the officers as they entered the house.  One officer was slightly wounded, another was shot in the leg.  But the third officer, 30 year old Christopher Ryan Morton, an Army veteran with two tours to Iraq was hit multiple times.  Morton took cover inside a room in the house, returning fire, as the other two officers, also shooting retreated from the residence.  Transcripts from the radio dispatch of that night reveal that Morton was hit in the arm, leg, vest, abdomen and head.  He kept transmitting for several minutes, letting the officers and dispatch know where he was in the house.  Then silence.
State Patrol SWAT, as well as neighboring Bates County SWAT arrived at the scene some time later.  They made entry into the house, and removed Morton, who was quickly transported to the local hospital.  But it was too late.  Christopher Ryan Morton died almost 7 months to the day after Officer Gary Michael was killed during a traffic stop.
At 12:10 AM the SWAT teams made entry again, and found Waters in the bathroom dead.  Police have not released whether he was killed from gunshots from the officers, or if he died of self inflicted wounds.
In fact, other than what I have written above, not much else has been released.  The radio transcript from the officers says they were taking fire from a semi-automatic rifle, but the police have not confirmed what type of weapon Waters had.
But yet, the weapon doesn't matter.  What is known, what makes me absolutely furious over this entire episode is the fact that Waters was a CONVICTED VIOLENT FELON, and prohibited by law from possessing a gun.  In fact, he was charged with that very crime in November:
Court records show Waters had a history of convictions for drugs and resisting arrest. He served stints in prison from October 2000 through November 2002, May 2003 through April 2008, July 2008 through October 2012 and May 2014 through last July, according to Missouri Department of Corrections spokesman Garry Brix.
Waters was charged in November in Missouri's Cass County with unlawful possession of a firearm and drug possession, court records show. He pleaded not guilty, and the case was pending when he died.
To put this in perspective, Officer Gary Michael was killed in August by Ian McCarthy.  Also a felon.  Also prohibited from possessing a firearm.  In that case, there are two individuals being held on state charges for providing him with the firearm he used to kill Officer Michael.  Ironically, he too was charged as a felon with a gun just months before he shot officer Michael.
This isn't about the gun.  This is about laws.  And the fact that our judicial system has failed these officers, and the citizens of our community.  It is about criminals who ignore laws.  Criminals who are caught violating the laws, but were able to continue their criminal behavior, until an Officer was killed.
Do not talk to me about gun control.  Do not tell me that we need to ban the AR rifle that was used to kill officer Michael and may have been used to kill Officer Morton.  The law is clear:  Felons in Missouri are PROHIBITED BY LAW from possessing a firearm.  And yet, the law failed.  
When you can show me that the current restrictions on firearms are being enforced, and my community is safe from felons with guns, then, and only then can you discuss with me any inclination to restrict firearms any further.  
Tell me we need more laws on guns, and I will tell you in the name of Officer Michael, and Officer Morton: Go to Hell.