For Enoch - My Mom's Easter Service. The wonderful, awesome, very good day.
Category: Religion & Ethics
By:
katrix
•
3 years ago
•
23 comments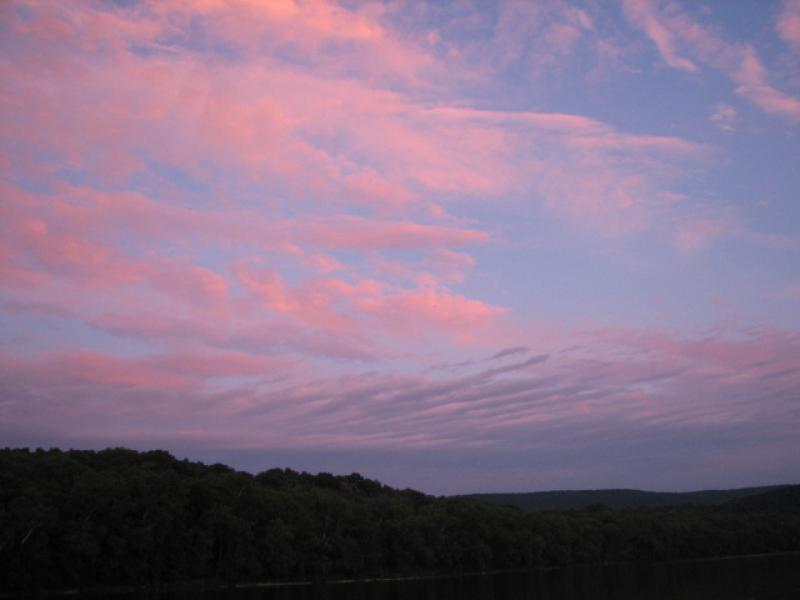 Today was one of the best days ever.  As we've discussed, I've had a really hard time getting Mom interested in church these days, when it used to mean the world to her (church, bluegrass, and the Broncos).  I can watch the Broncos with her, and I can take her out to live music - but forget getting her to a church service which starts way too early in the morning for her (she's a night owl).  Even when she's with me on the weekends, if I ask if she wants to go to church (and there's a church near me that she used to really like), she just doesn't want to go.  While I didn't consider her not going to a church service to be a big deal - she has tons of books to study and her aides are pretty much all religious - her not taking communion bothers me, because I know how much it means to her.  I talked to Father Mark a while back and asked if he could find someone to bring her communion as a shut-in, as she did for others when she was a deacon.  
Today, I just happened to spend the entire afternoon at her apartment, which I can't often do; I had to take some online courses and bake cookies for a friend, and I could do those things at her place as easily as at mine.  Her phone rang, and when I answered, it was someone from a local church - she had answered Mark's call all the way from Colorado, and was asking if this afternoon was a good time for her to bring communion to Mom.  I said of course.  I was expecting a deacon or a lay person, to provide a quick communion service.
Instead, the pastor of All Saints showed up!  She spent 15 or 20 minutes getting to know Mom one on one, while I baked cookies and the aide worked on her studies.  She brought a brochure which had an entire condensed Easter mass!  She asked Mom if, as a deacon, she'd like to read the gospel when we got to that point in the service  .. you should have seen's Mom joy, to be given that consideration (and she did a great job)!  I got one of Mom's albs out of the closet (I picked the purple one because I like purple, but in retrospect, I think purple is for Good Friday - no worries, nobody cared, all that mattered was that Mom was thrilled when I put it over her shoulders).  Mom's aide on duty at the time is religious and was also thrilled to participate with us (I knew she was religious; otherwise I would have asked if she wanted to participate and, if not, told her she was free to go do her own thing for an hour rather than making her sit through it with us).  The pastor gave a condensed version of the sermon she had given on Easter Sunday as well.  She gave all three of us communion, and she also had Mom read the closing prayer.
The joy on Mom's face .. and the joy on her aide's face, especially when we spent a few minutes talking about people we wanted prayers sent to, and why .. was something to behold.  The church will now send someone out once a month to give Mom communion at her apartment.  They also have Sunday and Wednesday evening services .. the Weds service is just in a small chapel, and might be easier for Mom to take.  Now that she's bonded with the pastor, and she's realized how much she enjoyed the service as well as the communion, I just might be able to make that happen for her.    
What a wonderful, awesome, very good day.  I emailed Father Mark and told him all about it, and I'll call him when I see Mom in a few days; I think this is something that will make a few new connections in her brain, and she will remember it when he reminds her about it.  Thank you for your help as a chaplain; you help me navigate this difficult time in Mom's life more than you probably realize.