Roti - A Welcome Indian Snack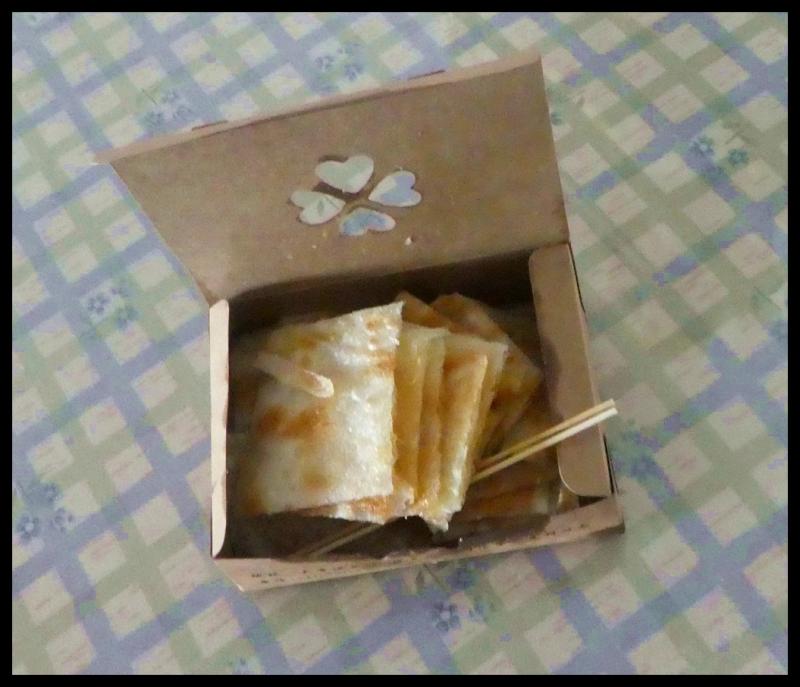 In the mall area below our apartment, a tiny Indian Roti kiosk opened.  In Toronto, I loved Indian food, and even now my wife makes a good veggie, meat and rice curry, but the nearest Indian restaurant is about a half-hour walk away.  Now I'm happy to say that at least I can enjoy an nice roti snack that is close at hand.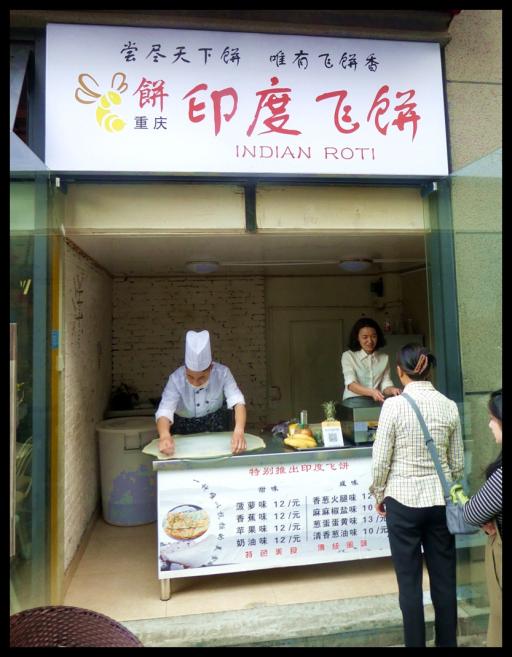 The chef made me a banana roti, spreading banana slices over the "pancake", folding it up and then it was fried on a griddle.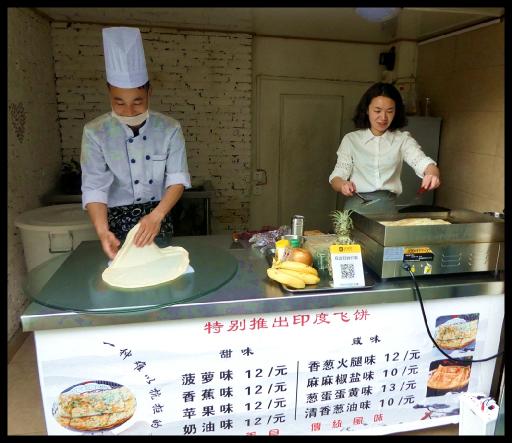 All it cost was 12 Yuan (the equivalent of US$2,) and there was more than I could eat for just a snack.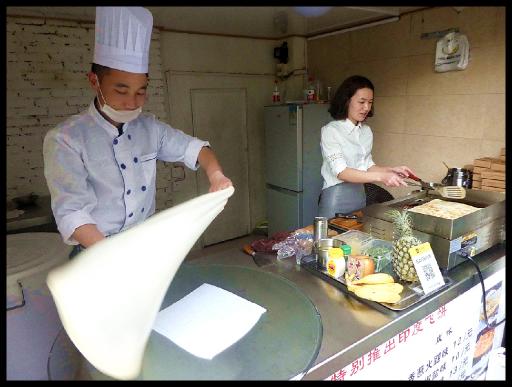 They cut it into 2" squares, that are a little crispy and delicious.