By:
johnrussell
•
9 months ago
•
50 comments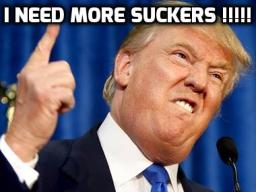 by JR
According to a new commentary from CBS News, Donald Trump is "getting stronger".  His poll average has gone up a couple points. His popularity is not too far behind what it was when he won the election. He has no room for error electorally, but if he runs again in 2020 the current numbers indicate he would have a fighting chance of being re-elected. 
To me, and I am sure to tens of millions of Americans, this begs the question, WHAT THE HELL IS WRONG WITH AMERICA?
We have 42% of the population that is willing to accept Donald Trump as the leader of our nation. Objectively, that is an astonishing fact. The Washington Post just announced that Trump has now lied over 3000 times since taking office. 
42% of Americans do not care, at all, that their president is a serial liar. 
In Trump's main method of communication, the social media vehicle Twitter, the president of the United States repeatedly makes things up out of thin air, insults people senselessly and needlessly, exaggerates his own achievements out of all proportion, takes credit for things that were done by others, and butchers the English language on a regular basis. 
Beyond that, Donald Trump shows no indication of understanding any of the major issues facing the nation and the world. This is a man who has NEVER sat down for an interview that verifies that he has knowledge of anything pertaining to his job. If you disagree, please point me to one interview , video or print, where Trump explains policy positions in a way that exceeds regurgitating talking points. 
Donald Trump is being investigated for criminal activity across numerous areas. His campaign, his finances, his personal life, obstruction of justice. 
He has an abhorrent personality, vain, bullying, deceitful, boorish, Trump is the kind of person very few people on earth would want as a personal friend. 
What we have here is the reality that a sizable chunk of people, who we can generally categorize as the religious right, have sold their souls in their acceptance of Donald Trump, whose every behavior goes against the principles the religious right has previously claimed to adhere to and promote. But because Trump has been willing to push through policies that they like they turn the blind eye to his monumental personal failings and obvious inadequacy for the job. Perhaps most alarmingly his supporters turn the blind eye to the massive and egregious corruption in the Trump administration. 
Something like 80% of evangelical Christians support Donald Trump, and since evangelicals represent about a quarter of all Americans, the 20% of all voters who are religious right ,that will support Trump if he shoots someone in Times Square , are more than enough to determine the course of an election.
Thus the coming crisis. 
I think there is very little chance that the 55% who think Trump is an immoral moron will change their mind. There is far too much irrefutable proof of Trump's monumental personal and professional shortcomings. The "Resistance" is here to stay and will not be budged or slack off.  And the "Deplorables" have for some inexplicable reason found comfort and joy in Trump's tweets and bizarre version of presidential behavior. 
It is highly likely that Special Counsel Mueller will give a report that concludes Trump is not fit for office, either because he is a criminal or because he should be impeached for malfeasance. When that happens Trump will rally his base around the idea that he has been terribly mistreated by the "deep state" and the media, that he is an innocent and magnificent guy who is being railroaded by the haters and the jealous. The 3000 lies are immaterial to him. 
The opposition will not falter, and the deplorables will not self-examine, and I think the country is headed for an internal crisis the likes of which people alive today have never seen. 
-------------------------------------------------------------------------------------------------------------------------------------------------------------------------------------------------------
related
To all the #NeverTrump Republicans hoping to dump the Donald in 2020, an update:
You're not going to do it in New Hampshire.
In the past, the Granite State's "First In The Nation" primary has proved troublesome for incumbent presidents. Some have performed so poorly they either dropped out of the race (LBJ) or went on to lose the general election (George H.W. Bush, Jimmy Carter).  But a new poll from Suffolk University's Political Research Center finds that, for the moment, President Trump has nothing to worry about.
If the New Hampshire primary were held today, Trump would trounce the field. He beats Ohio governor and "No Labels" heartthrob John Kasich 68-23 percent, and Arizona Sen. Jeff Flake by an eye-popping 72-15 percent.
(Both Kasich and Flake have made recent high-profile appearances in New Hampshire, by the way.)
My mischievous pal David Paleologos, Suffolk's polling director, also threw in the name of soon-to-be-Utah-Senator Mitt Romney. Once again, it's not even close: Trump wins, 63-28 percent.
This is welcome news at the White House. In another New Hampshire poll just two months ago, President Trump couldn't break 50 percent against these same candidates. He had a narrow 48-42 percent lead over Gov. Kasich and 49-33 over Sen. Flake, which was hardly impressive.
Now he's crushing them by 50 points.  Why this shift from "a horse race" to "Bambi vs. Godzilla?" To quote a favorite pollster cliché, his base has come home. And not just in New Hampshire.
Six months ago in the Gallup weekly tracking poll, President Trump's approval was under water by 25 points: 35-60 percent. Last week, he hit an 11-month high. And it's almost entirely thanks to the GOP.
As the data experts at FiveThirtyEight.com and others have noted, most presidents maintain overwhelming support from their own parties. Neither George W. Bush nor Obama's approval rating ever fell below 85 percent among the party faithful during their first year in office.
The same was not true for Trump. As recently as December, his approval among Republican voters was down in the 70s. But in the newest Gallup tracking poll, that support is up to 89 percent. (Among Democrats? Nine.)
Which raises a question for the John Kasichs and Bill Kristols of the nation: Exactly who are you "saving" the GOP from?
Republican voters have had two years of watching Trump as a candidate and president and husband and Twitterer and embarrassing, tantrum-throwing child and—to their credit or shame—they've decided to stick with him. It truly isTrump's party, and every other Republican is just renting space.
So unless Robert Mueller drags him out of the Oval Office by his artificially-golden locks, Trump will be on top of the ticket in 2020.
And if he heads into that election with an energized GOP base, he has a chance to win it, too.
According to the latest Real Clear Politics polling average, Trump's job approval has inched up to 43.5 percent. Add in the 3 percent or so "don't ask, won't tell" Trump supporters and suddenly you're back around the 46 percent support Trump had when he beat Hillary Clinton.
Being above 50 percent would be better (obviously) but that's just not going to happen with this president. Trump needs a re-play of 2016. 
And what are the Democrats giving him? Joe Biden, Bernie Sanders and Hillary Clinton. Oh, and Nancy Pelosi just promised "I'm not going anywhere," while Congressional Democrats are debating what they want to do first once they take back the House: Impeach Donald Trump, or pass new gun control laws?
By every historic measure, President Trump should be the Walking Dead of American politics. But put him up against a Democratic campaign of "Pelosi, Pocahontas and Impeachment!" and he may walk right back into the White House.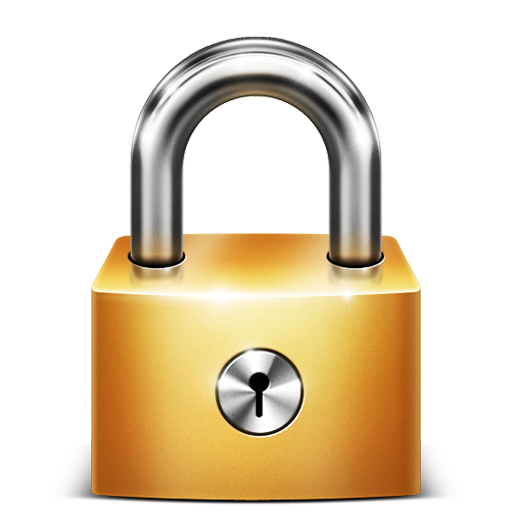 Article is Locked