Tesla likely to face SEC investigation following Musk tweets amid debate of market manipulation
Via:
spikegary
•
11 months ago
•
35 comments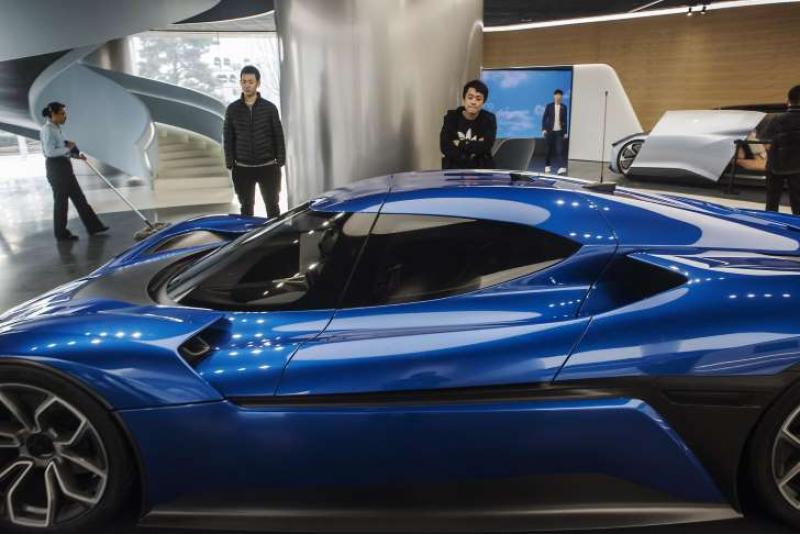 S E E D E D C O N T E N T
Elon Musk's lawyers are probably pouring over rule 14e-8 of the Securities Exchange Act of 1934 right about now.
That regulation is the one the Tesla CEO may or may not have violated when he sent the markets into a frenzy and halted trading of Tesla's shares after nonchalantly tweeting Tuesday that he was thinking about taking the electric car company private and had "funding secured," securities lawyers say.
Whether it was an impulse tweet or not, it's likely that the Securities and Exchange Commission has already opened an investigation and is looking for documentation to back up Musk's comments, former SEC enforcement lawyers say.
The Wall Street Journal reported Wednesday that the SEC has, in fact, "made inquiries" to find out whether his claim was true, citing people familiar with the matter.
"I can't imagine that the enforcement division hasn't opened a file, that they are not calling his counsel or him and saying 'we would like whatever papers you have about this, if you have written anything down, if you have talked to lenders, if you have materials about that we would like to see them,'" said Tom Gorman, a former senior enforcement attorney with the SEC and a partner at Dorsey and Whitney in Washington, D.C. "'And right after we have finished seeing all that stuff, we would like to talk to you.'"
Investors aren't so convinced that Musk has actually secured funding. If not, that would spell big trouble for both Musk and his company.
"There is skepticism as to where this money comes from. It doesn't make sense," Efraim Levy, an analyst at CFRA, told CNBC. "The reason it is trading at a discount is because of uncertainty as to whether the deal will come to fruition. If it doesn't come through, the stock is going to crater."
The SEC's rule 14e-8 basically prohibits publicly traded companies from announcing plans to buy or sell securities if executives don't intend to follow through, don't have the means to complete the deal or are flat out trying to manipulate the stock price.
§ 240.14e-8 Prohibited conduct in connection with pre-commencement communications.
It is a fraudulent, deceptive or manipulative act or practice within the meaning of section 14(e) of the Act ( 15 U.S.C. 78n) for any person to publicly announce that the person (or a party on whose behalf the person is acting) plans to make a tender offer that has not yet been commenced, if the person:
(a) Is making the announcement of a potential tender offer without the intention to commence the offer within a reasonable time and complete the offer;
(b) Intends, directly or indirectly, for the announcement to manipulate the market price of the stock of the bidder or subject company; or
(c) Does not have the reasonable belief that the person will have the means to purchase securities to complete the offer.
"He is claiming there is a specific source of the funding so that had better be true. He has also claimed there is a specific amount available for funding. That has to be true. Otherwise, even if it's not manipulation it would be fraud so he's got two potential areas of difficulty right there," former SEC Chairman Harvey Pitt told CNBC.
Tesla still hasn't said where it's getting the more than $71 billion it would cost to take the company private. Wall Street bankers also don't know, suggesting Musk has secured financing elsewhere. But that seems implausible given the size of the deal, which would require multiple banks, and cult-like interest in Tesla, dealmakers and analysts say.
"News of the deal would have leaked had Tesla already held discussions to secure funding," UBS analyst Colin Langan wrote in a research note Tuesday.