Puerto Ricans Accused of Misusing $8M in Funds
Via:
it-is-me
•
10 months ago
•
9 comments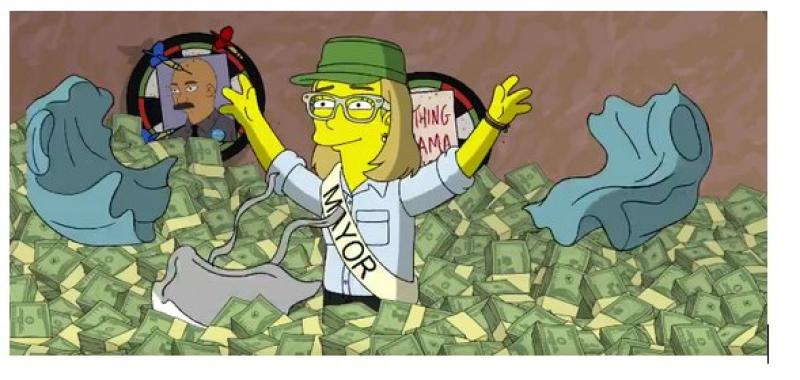 US authorities in Puerto Rico have arrested a mayor and two former government employees on charges of public corruption in a case involving $8M worth of federal and local funds.
S E E D E D C O N T E N T
SAN JUAN, Puerto Rico (AP) — A mayor and two former government officials in Puerto Rico face public corruption charges in separate cases that involve a total of $8 million in federal and local funds, authorities said Thursday.
The suspects are the mayor of the southwest town of Sabana Grande and the former directors of finance for the northern town of Toa Baja, which has struggled to pay its employees amid an 11-year recession.
U.S. Attorney Rosa Emilia Rodriguez told reporters that the former officials from Toa Baja are accused of using nearly $5 million worth of federal funds to pay the town's public employees and municipal contractors.
Not only is that illegal, it's immoral," she said.
Officials said former finance director Victor Cruz Quintero deposited some $2.5 million worth of funds from the U.S. Department of Housing and Urban Development into the town's general and payroll accounts in October 2014.
He also is accused of making similar deposits and transfers of more than $1.75 million in funds from HUD and the Department of Health and Human Services from September 2014 to February 2016.
Toa Baja's former interim finance director, Angle Roberto Santos Garcia, is accused of making similar transactions worth $650,000 using funds from those two federal agencies.
And that's just a drop in the bucket for Puerto Rico and it's Failures :
https://www.bing.com/news/search?q=Puerto+Rico's+Corrupt+Government+2018&qpvt=Puerto+rico%27s+corrupt+government+2018&FORM=EWRE
OR, an oldie but goody from 2017 :
https://nypost.com/2017/09/30/inept-puerto-rican-government-riddled-with-corruption-ceo/
'Inept' Puerto Rican government 'riddled with corruption': CEO
Jorge Rodriguez, 49, is the Harvard-educated CEO of PACIV, an international engineering firm based in Puerto Rico that works with the medical and pharmaceutical sectors. The Puerto Rican-born engineer says he has dispatched 50 engineers to help FEMA rehabilitate the devastated island — a commonwealth of the United States — after Hurricane Maria. He refuses to work with the local government, which he called inept and riddled with corruption.
For the last 30 years, the Puerto Rican government has been completely inept at handling regular societal needs, so I just don't see it functioning in a crisis like this one. Even before the hurricane hit, water and power systems were already broken. And our $118 billion debt crisis is a result of government corruption and mismanagement.
I'm really tired of Puerto Rican government officials blaming the federal government for their woes and for not acting fast enough to help people on the island. Last week I had three federal agents in my office and I was so embarrassed; I went out of my way to apologize to them for the attitude of my government and what they have been saying about the US response.