Baseball Trivia - What've You Got?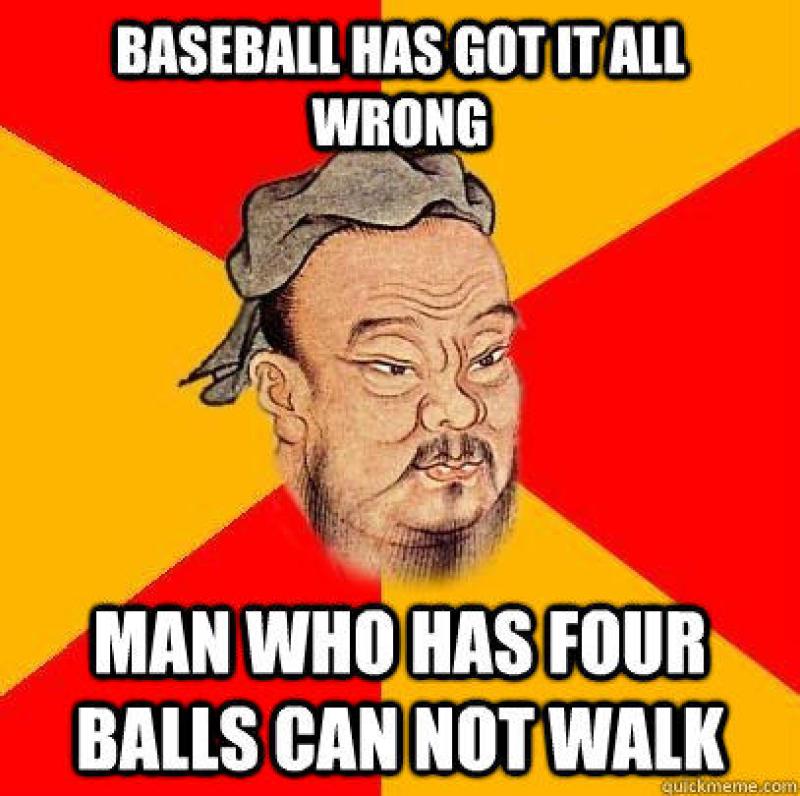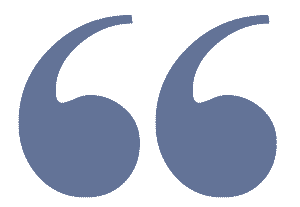 "Baseball is ninety percent mental, and the other half is physical." (Yogi Berra)
Baseball Trivia - What've You Got?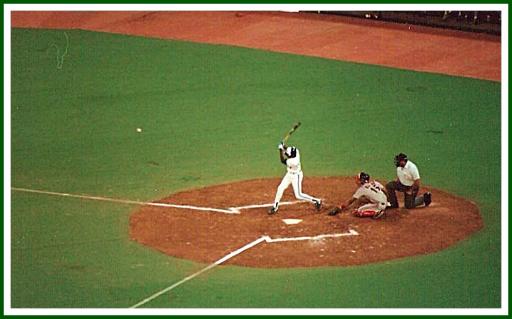 This is my only baseball photo, taken with my Canon F1 SLR at 2000th a second - fast enough to stop a hit ball in the air.  I had been invited to watch that game from the Blue Jays corporate box.  My seasons' tickets were about 15 rows up behind home plate.
The season starts this year on March 28, the earliest ever, so it's time to start thinking baseball.
My Trivia:
Right after the Blue Jays won their back-to-back second World Series, they held a Fan Appreciation Day in Toronto's SkyDome.  The fans filled the place and they sure as hell were appreciative - I was there as well.  Joe Carter took the mike and said: "Last year we did it for Cito (Cito Gaston, the team manager) and this time we did it for Paul." (Paul Molitor, an eventual Hall of Famer whose great playing had never won him a Series ring, so he had joined the team that year, and he got his ring.) It was actually Paul Molitor who scored the winning run.  It was the bottom of the 9th, the Jays were one run behind the Phillies, someone was on second and Paul was on first when Joe hit the "Home Run of the Century".
When my next door neighbour and I (we both had sons the same age) were watching a "toddler" (younger than minor league) game where my son was playing catcher and my neighbour's son was playing 1st base, and the kid at bat got a hit but just stood there - the fans started shouting "RUN!! RUN!!" and my neighbour's kid ran to second base.  My neighbour was never so embarrassed in his life.
Are there any REAL baseball fans here?  A REAL baseball fan has to at least once in his life make the pilgrimage to Cooperstown.  My neighbour and our sons, both around 10 years old at the time did it, toured the Hall of Fame, and my son the "catcher" got himself a baseball PURPORTEDLY signed by Yogi Berra, his hero.
DOES ANYONE HERE HAVE BASEBALL TRIVIA TO POST?  LET'S SEE IT.