Trump has Been Pitching for Three Innings and, has started to Balk on Almost Every Pitch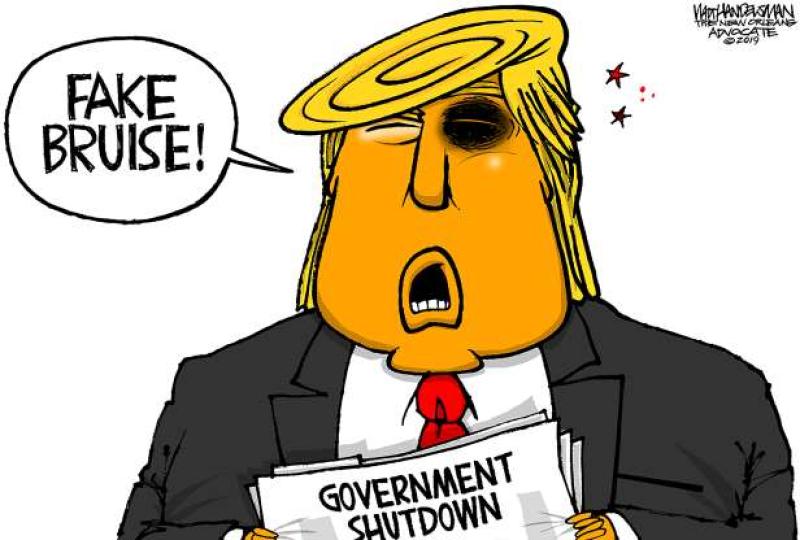 I was watching Chris Matthews tonight and, he said something that made me think of Trumps pitching average since becoming president, if Trump was pitching in the majors he would have been pulled by now.
I was watching Chris Matthews tonight and, he said something that made me think of Trumps pitching average since becoming president, if Trump was pitching in the majors he would have been pulled by now. It is about the third inning in Trumps attempt to pitch for eight years, let's face it, he isn't doing all that well at the mound and, it has nothing to do with Mueller, although Mueller has hit a pretty good game up to now. The Democrats can't be blamed either for taking advantage of a president who can't pitch and, they have been hitting a bunch of fly balls that have been dropped by Trumps team. Error's have been committed by Trumps team and, many of the players have been removed from the game by their own self inflicted injury's, Flynn, Manafort, Gates, Papadopoulos, Stone, Cohen and, Sessions have all been removed for injury's that they inflicted on themselves either before the game started or, during the early days of the game and, Trump ordered them off of the field.
In the first inning Trump did fairly well, he got two pitch's across the plate, his tax bill and, his judicial picks have pleased the base but, since that time he has been either pitching balls or, he has balked at the mound, in the mean time, Mueller has been switch pitching with Pelosi and, Schumer and, they have been devastating at the mound so, devastating that the Trump supporters boo them every time they show up in the game. Somewhere around thirty to forty percent of the fans at the stadium still support Mr. Trump and, his team but, that still leaves a good sixty percent that aren't sure of him or, out right don't like him and, wish someone else would step in to pitch.
Trump has lost the House of Representatives to the Democrats and, several states went from Red or, Purple to Blue this past election, he is facing a new string of opponents for the 2020 election that have a good chance of taking his spot in the White House, if they don't screw it up at the mound or, the plate and, there are many who can do just that in this new group if they don't get their act together and, start thinking about those of us who are in the middle and, wishing for someone who will work with both Democrats and, Republicans in Congress, if elected to the White House. Right now the one who seems the most likely to do just that hasn't even said he will run yet, Joe Biden. The one other one at this time that I see, who has already announced he will run is John Hickenlooper from Colorado, in spite of what he has said on many talk shows he is a centrist, a little to the left of the middle but, he still is willing to work with the other side of the isle, if they have good ideas.
In the mean time what we have on one team is a pitcher that can't pitch and, gets made when he is jeered at the plate and, hits soft grounders to the folks in the field, I don't think he has made it to first base the whole game, the sad thing is, there are still 30% of Americans who think he is doing a wonderful job when he isn't even in the top 1000 of the folks who have played this game in the past or, are currently playing it now. In time we will have the full Mueller report, I don't really know what is going to be in it but, I do know it scares the bejesus out of Trump and, what is going on in New York has him running scared as well so, I will end this with the question I have asked before and, have never really gotten an answer for from the Right. If Trump has done nothing wrong, what is he so scared of with the Mueller report?
I forgot one thing,
This is not about any Clinton, any Obama or, anything that happened before January 2016. This is about Trumps presidency and, what he has and, has not done since taking office and, the people who he hired to run his campaign and, his administration and, his current supporters. It is also about the Democrats who are now running the House of Representatives, you know, the people mentioned in my Op-Ed. Let's keep it on topic and, lets respect those  who post responses.