Unlearning the myth of American innocence
Category: History & Sociology
Via:
bob-nelson
•
4 years ago
•
7 comments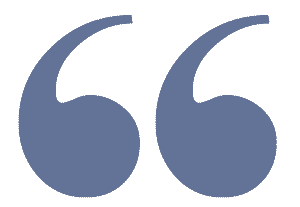 When she was 30, Suzy Hansen left the US for Istanbul – and began to realise that Americans will never understand their own country until they see it as the rest of the world does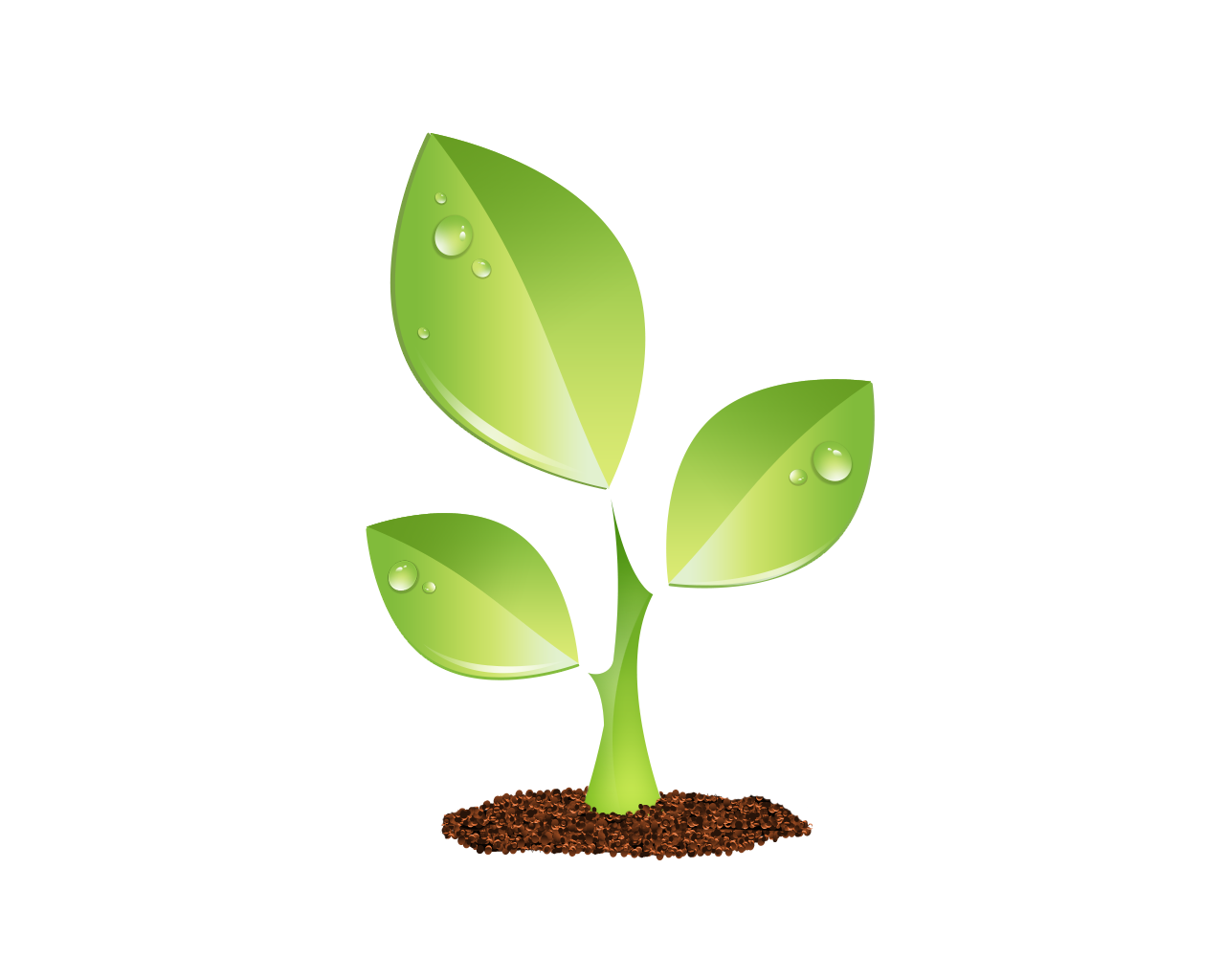 S E E D E D C O N T E N T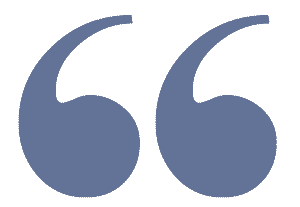 M y mother recently found piles of my notebooks from when I was a small child that were filled with plans for my future. I was very ambitious. I wrote out what I would do at every age: when I would get married and when I would have kids and when I would open a dance studio.
When I left my small hometown for college, this sort of planning stopped. The experience of going to a radically new place, as college was to me, upended my sense of the world and its possibilities. The same thing happened when I moved to New York after college, and a few years later when I moved to Istanbul. All change is dramatic for provincial people. But the last move was the hardest. In Turkey , the upheaval was far more unsettling: after a while, I began to feel that the entire foundation of my consciousness was a lie.
For all their patriotism, Americans rarely think about how their national identities relate to their personal ones. This indifference is particular to the psychology of white Americans and has a history unique to the US. In recent years, however, this national identity has become more difficult to ignore. Americans can no longer travel in foreign countries without noticing the strange weight we carry with us. In these years after the wars in Iraq and Afghanistan , and the many wars that followed, it has become more difficult to gallivant across the world absorbing its wisdom and resources for one's own personal use. Americans abroad now do not have the same swagger, the easy, enormous smiles. You no longer want to speak so loud. There is always the vague risk of breaking something.
Some years after I moved to Istanbul, I bought a notebook, and unlike that confident child, I wrote down not plans but a question: who do we become if we don't become Americans? If we discover that our identity as we understood it had been a myth? I asked it because my years as an American abroad in the 21st century were not a joyous romp of self-discovery and romance. Mine were more of a shattering and a shame, and even now, I still don't know myself.
I grew up in Wall , a town located by the Jersey Shore, two hours' drive from New York. Much of it was a landscape of concrete and parking lots, plastic signs and Dunkin' Donuts. There was no centre, no Main Street, as there was in most of the pleasant beach towns nearby, no tiny old movie theatre or architecture suggesting some sort of history or memory.
Most of my friends' parents were teachers, nurses, cops or electricians, except for the rare father who worked in "the City", and a handful of Italian families who did less legal things. My parents were descendants of working-class Danish, Italian and Irish immigrants who had little memory of their European origins, and my extended family ran an inexpensive public golf course, where I worked as a hot-dog girl in the summers. The politics I heard about as a kid had to do with taxes and immigrants, and not much else. Bill Clinton was not popular in my house. (In 2016, most of Wall voted Trump .)
We were all patriotic, but I can't even conceive of what else we could have been, because our entire experience was domestic, interior, American. We went to church on Sundays, until church time was usurped by soccer games. I don't remember a strong sense of civic engagement. Instead I had the feeling that people could take things from you if you didn't stay vigilant. Our goals remained local: homecoming queen, state champs, a scholarship to Trenton State, barbecues in the backyard. The lone Asian kid in our class studied hard and went to Berkeley; the Indian went to Yale. Black people never came to Wall. The world was white, Christian; the world was us.
We did not study world maps, because international geography, as a subject, had been phased out of many state curriculums long before. There was no sense of the US being one country on a planet of many countries. Even the Soviet Union seemed something more like the Death Star – flying overhead, ready to laser us to smithereens – than a country with people in it.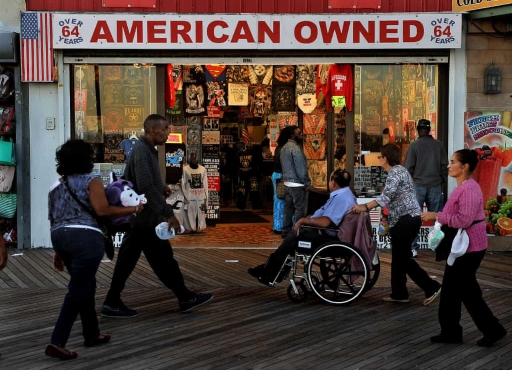 Boardwalk empire … a variety shop in Atlantic City, New Jersey.
Michael S Williamson/The Washington Post
I have TV memories of world events. Even in my mind, they appear on a screen: Oliver North testifying in the Iran-Contra hearings; the scarred, evil-seeming face of Panama's dictator Manuel Noriega ; the movie-like footage, all flashes of light, of the bombing of Baghdad during the first Gulf war . Mostly what I remember of that war in Iraq was singing God Bless the USA on the school bus – I was 13 – wearing little yellow ribbons and becoming teary-eyed as I remembered the video of the song I had seen on MTV.
And I'm proud to be an American
Where at least I know I'm free
That "at least" is funny. We were free – at the very least we were that. Everyone else was a chump, because they didn't even have that obvious thing. Whatever it meant, it was the thing that we had, and no one else did. It was our God-given gift, our superpower.
By the time I got to high school, I knew that communism had gone away, but never learned what communism had actually been ("bad" was enough). Religion, politics, race – they washed over me like troubled things that obviously meant something to someone somewhere, but that had no relationship to me, to Wall, to America. I certainly had no idea that most people in the world felt those connections deeply. History – America's history, the world's history – would slip in and out of my consciousness with no resonance whatsoever.
Racism, antisemitism and prejudice, however – those things, on some unconscious level, I must have known. They were expressed in the fear of Asbury Park , which was black; in the resentment of the towns of Marlboro and Deal, which were known as Jewish; in the way Hispanics seemed exotic. Much of the Jersey Shore was segregated as if it were still the 1950s, and so prejudice was expressed through fear of anything outside Wall, anything outside the tiny white world in which we lived. If there was something that saved us from being outwardly racist, it was that in small towns such as Wall, especially for girls, it was important to be nice , or good – this pressure tempered tendencies toward overt cruelty when we were young.
I was lucky that I had a mother who nourished my early-onset book addiction, an older brother with mysteriously acquired progressive politics, and a father who spent his evenings studying obscure golf antiques, lost in the pleasures of the past. In these days of the 1%, I am nostalgic for Wall's middle-class modesty and its sea-salt Jersey Shore air. But as a teenager, I knew that the only thing that could rescue me from the Wall of fear was a good college.
I ended up at the University of Pennsylvania. The lack of interest in the wider world that I had known in Wall found another expression there, although at Penn the children were wealthy, highly educated and apolitical. During orientation, the business school students were told that they were "the smartest people in the country", or so I had heard. (Donald Trump Jr was there then, too.) In the late 1990s, everyone at Penn wanted to be an investment banker, and many would go on to help bring down the world economy a decade later. But they were more educated than I was; in American literature class, they had even heard of William Faulkner .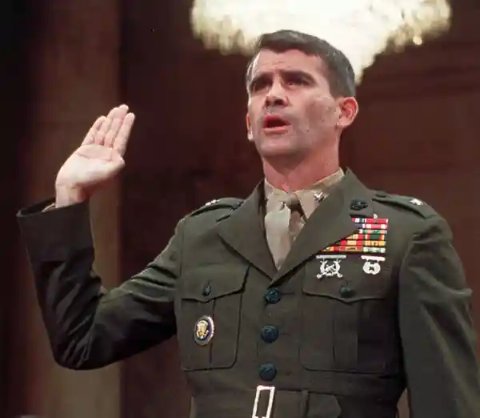 TV memories … Lt Col Oliver North is sworn in
before Congress for the Iran-Contra hearings,
July 1987.
Lana Harris/AP
When my best friend from Wall revealed one night that she hadn't heard of John McEnroe or Jerry Garcia , some boys on the dormitory hall called us ignorant, and white trash, and chastised us for not reading magazines. We were hurt, and surprised; white trash was something we said about other people at the Jersey Shore. My boyfriend from Wall accused me of going to Penn solely to find a boyfriend who drove a Ferrari, and the boys at Penn made fun of the Camaros we drove in high school. Class in America was not something we understood in any structural or intellectual way; class was a constellation of a million little materialistic cultural signifiers, and the insult, loss or acquisition of any of them could transform one's future entirely.
In the end, I chose to pursue the new life Penn offered me. The kids I met had parents who were doctors or academics; many of them had already even been to Europe! Penn, for all its superficiality, felt one step closer to a larger world.
Still, I cannot remember any of us being conscious of foreign events during my four years of college. There were wars in Eritrea, Nepal, Afghanistan, Kosovo, East Timor, Kashmir. US embassies in Nairobi and Dar es Salaam were bombed. Panama, Nicaragua (I couldn't keep Latin American countries straight), Osama bin Laden , Clinton bombing Iraq – nope.
I knew "Saddam Hussein" , which had the same evil resonance as "communism". I remember the movie Wag the Dog , a satire in which American politicians start a fake war with foreign "terrorists" to distract the electorate during a domestic scandal – which at the time was what many accused Clinton of doing when he ordered a missile strike on Afghanistan during the Monica Lewinsky affair . I never thought about Afghanistan. What country was in Wag the Dog? Albania. There was a typical American callousness in our reaction to the country they chose for the movie, an indifference that said, Some bumblefuck country, it doesn't matter which one they choose.
I was a child of the 90s, the decade when, according to America's foremost intellectuals, "history" had ended , the US was triumphant, the cold war won by a landslide. The historian David Schmitz has written that, by that time, the idea that America won because of "its values and steadfast adherence to the promotion of liberalism and democracy" was dominating "op-ed pages, popular magazines and the bestseller lists". These ideas were the ambient noise, the elevator music of my most formative years.
But for me there was also an intervention – a chance experience in the basement of Penn's library. I came across a line in a book in which a historian argued that, long ago, during the slavery era, black people and white people had defined their identities in opposition to each other. The revelation to me was not that black people had conceived of their identities in response to ours, but that our white identities had been composed in conscious objection to theirs . I'd had no idea that we had ever had to define our identities at all, because to me, white Americans were born fully formed, completely detached from any sort of complicated past. Even now, I can remember that shiver of recognition that only comes when you learn something that expands, just a tiny bit, your sense of reality. What made me angry was that this revelation was something about who I was . How much more did I not know about myself?
It was because of this text that I picked up the books of James Baldwin , who gave me the sense of meeting someone who knew me better, and with a far more sophisticated critical arsenal than I had myself. There was this line:
But I have always been struck, in America, by an emotional poverty so bottomless, and a terror of human life, of human touch, so deep, that virtually no American appears able to achieve any viable, organic connection between his public stance and his private life.
And this one:
All of the western nations have been caught in a lie, the lie of their pretended humanism; this means that their history has no moral justification, and that the west has no moral authority.
And this one:
White Americans are probably the sickest and certainly the most dangerous people, of any colour, to be found in the world today.
I know why this came as a shock to me then, at the age of 22, and it wasn't necessarily because he said I was sick, though that was part of it. It was because he kept calling me that thing: "white American". In my reaction I justified his accusation. I knew I was white, and I knew I was American, but it was not what I understood to be my identity. For me, self-definition was about gender, personality, religion, education, dreams. I only thought about finding myself, becoming myself, discovering myself – and this, I hadn't known, was the most white American thing of all. I still did not think about my place in the larger world, or that perhaps an entire history – the history of white Americans – had something to do with who I was. My lack of consciousness allowed me to believe I was innocent, or that white American was not an identity like Muslim or Turk.
Initial image: Suzy Hansen in Istanbul. Burak Kara/Getty/The Guardian
There is a lot more in the Original Article.