THIS IS A NEW MULTIPLE CHOICE ANSWER MOVIE QUIZ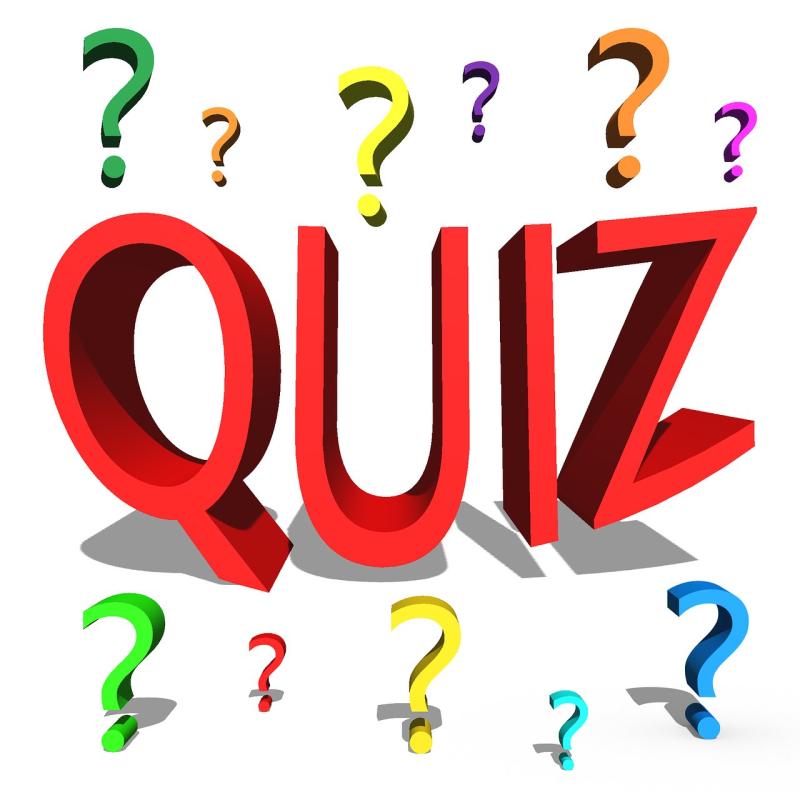 THIS IS A NEW MULTIPLE CHOICE ANSWER MOVIE QUIZ
PLEASE DO NOT POST YOUR ANSWERS AS A COMMENT TO THIS QUIZ UNTIL FRIDAY OR IT WILL RUIN IT FOR EVERYONE ELSE.  BUT IF YOU SEND ME (BUZZ OF THE ORIENT) A PRIVATE NOTE WITH YOUR ANSWERS YOU CAN DO SO IMMEDIATELY, AND I WILL REPLY WITH YOUR SCORE AND THE CORRECT ANSWERS.  CHOOSE ONE ANSWER ONLY FOR EACH QUESTION.
This quiz was originally posted on the Everyone Loves Movies - Classic to Current group, but only one member attempted to answer, and got 14 out of 20 right.  So far she is the champion - anyone want to challenge that?
If you've seen (and remember) the movie, the answer should be easy, and even if you didn't you still have a 25% chance of being right if you guess.
1. In the movie Star Wars, Episode VII, who kills Han Solo?
(a) Chewbacca   (b) his son   (c) Luke Skywalker   (d) Yoda
2. In the movie Remember the Titans, what sport is played?
(a) Basketball   (b) Baseball   (c) Football   (d) Ping Pong
3. From the movie Titanic, fill in the missing word: "I'm the king of the _ _ _ _ _."
(a) world   (b) ocean   (c) Earth   (d) None of those
4. In the movie Dirty Dancing, what was Baby's father's profession?
(a) Dentist   (b) Lawyer   (c) Rabbi   (d) Doctor
5. In the movie Casablanca, what did Ferrari (Sidney Greenstreet), owner of the Blue Parrot, wear on his head?
(a) a Fez  (b) a fedora   (c) a helmet   (d) nothing
6. At the end of The Return of the King, from the Lord of the Rings trilogy, who got married?
(a) Gandalf   (b) Frodo   (c) Sam   (d) Gimli
7. In the famous Noir movie NIght of the Hunter, the villian had words tattooed on his knuckles. One was LOVE - what was on the knuckles of his other hand?
(a) HATE   (b) KISS   (c) MAKE   (d) None of those
8. In the movie Schindler's List, what did his workers give him when was leaving?
(a) a book   (b) a gold ring   (c) a letter signed by all of them   (d) nothing
9. In the movie Pretty Woman, what was Edward Lewis' fear?
(a) losing money   (b) drowning   (c) impotence   (d) heights
10. In the movie Dances With Wolves, what does the word Tatonka mean?
(a) wolf   (b) eagle   (c) buffalo   (d) none of those
11. What foreign country does part of Godfather Part II take place in?
(a) Cuba   (b) Mexico   (c) Bahamas   (d) Panama
12. In the Shawshank Redemption, in what kind of vehicle did Andy Dufresne drive to Mexico?
(a) sedan   (b) station wagon   (c) pickup truck   (d) convertible
13. How much did Terrance Mann (James Earl Jones) say that the people would pay to come in the movie Field of Dreams?
(a) $5   (b) $10   (c) $15   (d) $20
14. In the movie Speed at least what speed must the bus continue to drive to not explode?
(a) 40 mph   (b) 50 mph   (c) 60 mph   (d) None of those
15. In the movie The Magnificent Seven, who rode shotgun on the hearse?
(a) James Coburn   (b) Yul Brynner   (c) Robert Vaughn   (d) Steve McQueen
16. In the movie Inside Man, what did Clive Owen slip into Denzel Washington's jacket pocket?
(a) a diamond   (b) a ring   (c) a bank note   (d) None of those
17. In the movie Roman Holiday, how much did Gregory Peck bet with his editor that he would get an exclusive personal story about Audrey Hepburn?
(a) $100   (b) $250   (c) $1000   (d) None of those
18. In the movie Moon River, what did Holly Golightly (Audrey Hepburn) call her cat?
(a) Furry   (b) Cat   (c) Moon   (d) Wally
19. In the movie Easy Rider what drug did Peter Fonda and Dennis Hopper use in New Orleans?
(a) LSD   (b) marijuana   (c) cocaine   (d) peyote
20. What candies were used in the movie E.T. The Extra-Terrestrial?
(a) M&Ms   (b) Reeses Pieces   (c) jujubes   (d) Jelly beans