China's National Day Parade - First Half of Civilian Participation and Ending
Category: History & Sociology
By:
buzz-of-the-orient
•
3 years ago
•
16 comments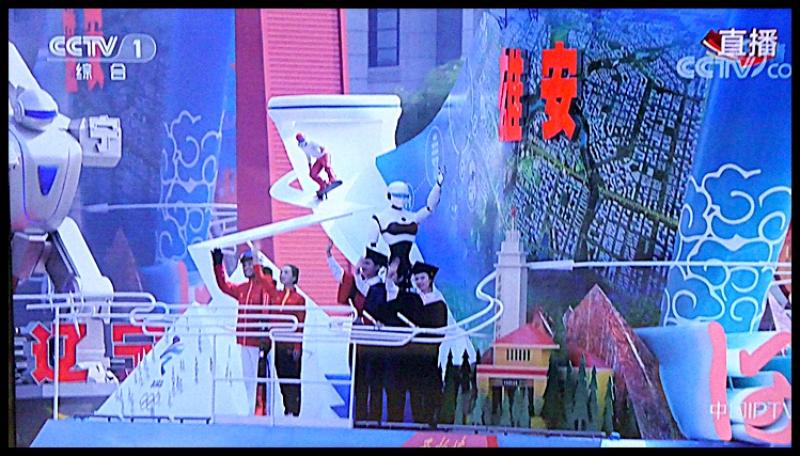 China's National Day Parade - First Half of Civilian Participation and Ending
This is a continuation of the beginning and military part of China's National Day Parade on October 1st, consisting of the civilian participation in the parade, and the ending part.  It is divided into two articles as there are close to 100 photos, and I had difficulties with posting photos on the first part when I reached about 50 photos.  Prepare yourself to see lots of vivid colours, celebration, happiness, fantastic floats, and a spectacular ending (of course the ending will be in the next article). 
The floats represent Chinese cities, China's accomplishments and I don't know what else.
I wish you could have watched the parade as a video in order to also hear the huge orchestra and chorus playing and singing throughout.
1.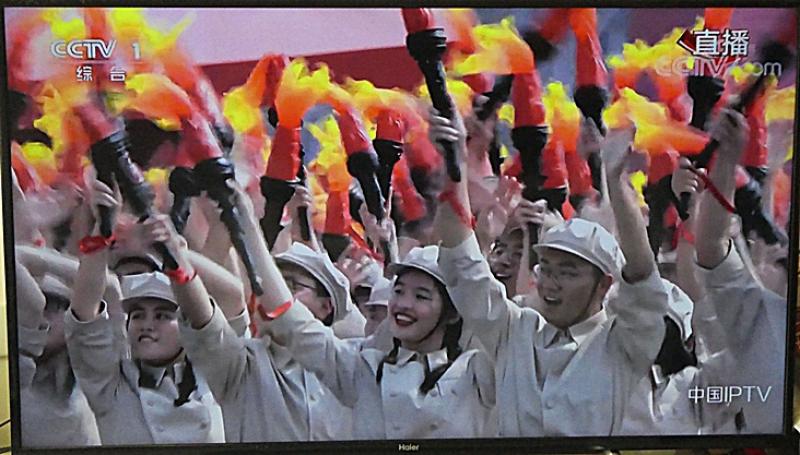 2.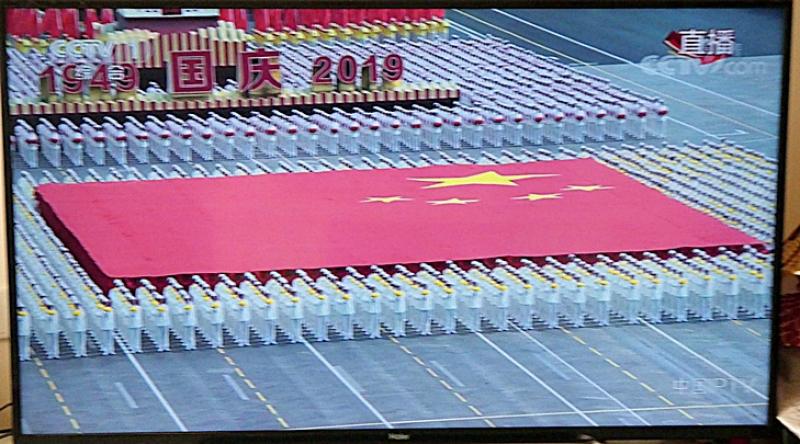 3.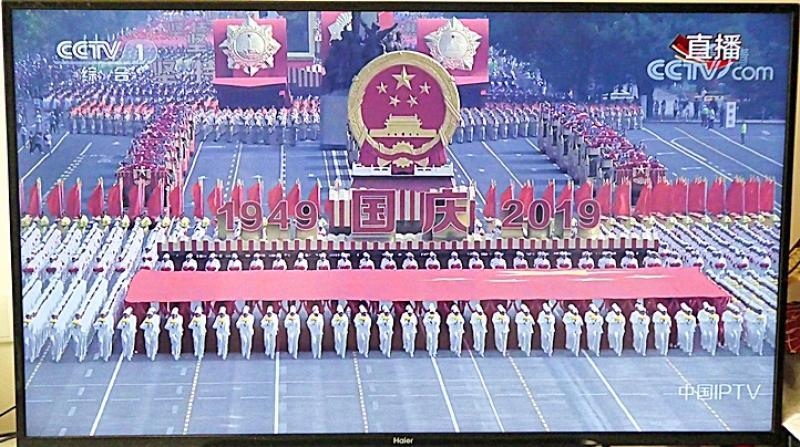 4.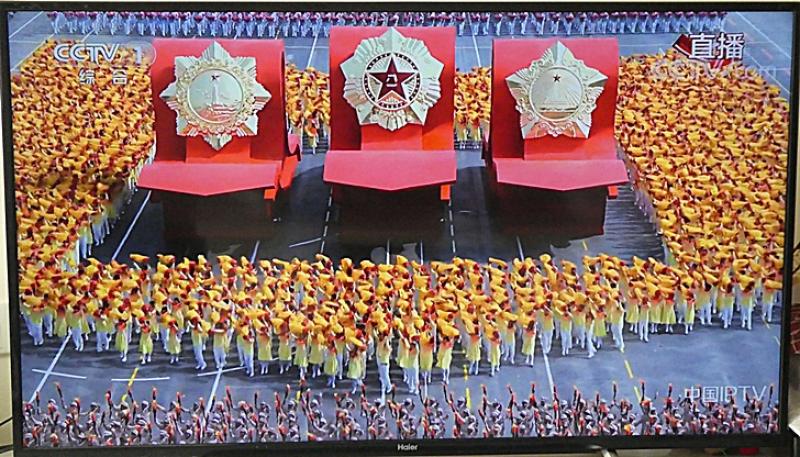 5.   Chairman Mao is never left out.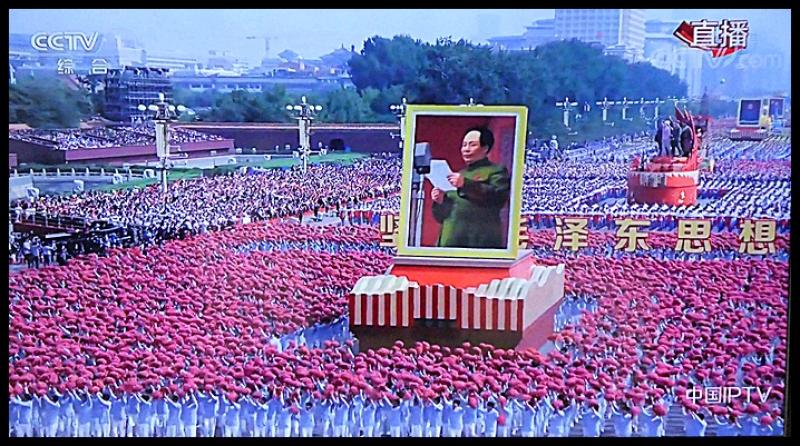 6.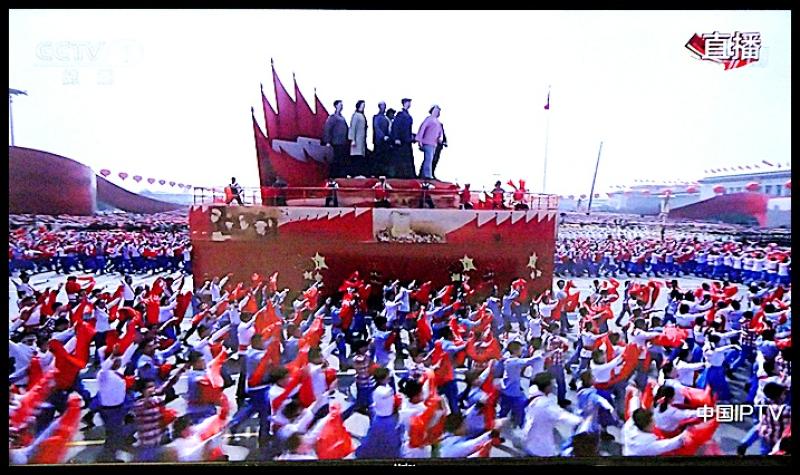 7.   They're riding bicycles.

8.   A cityscape float.

9.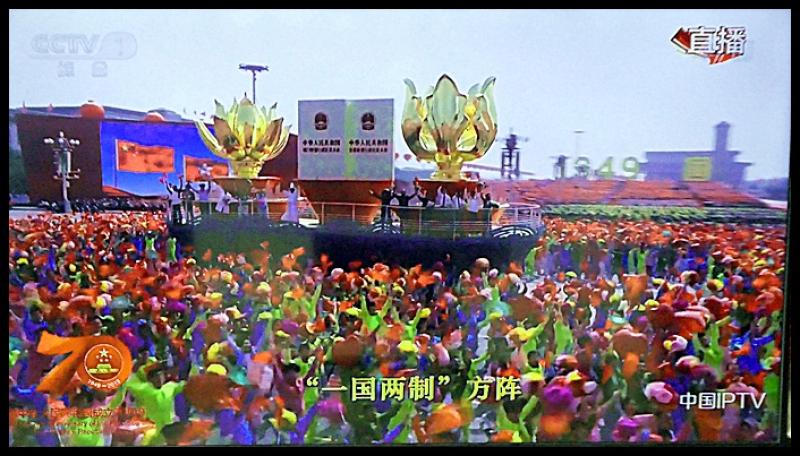 10.
11.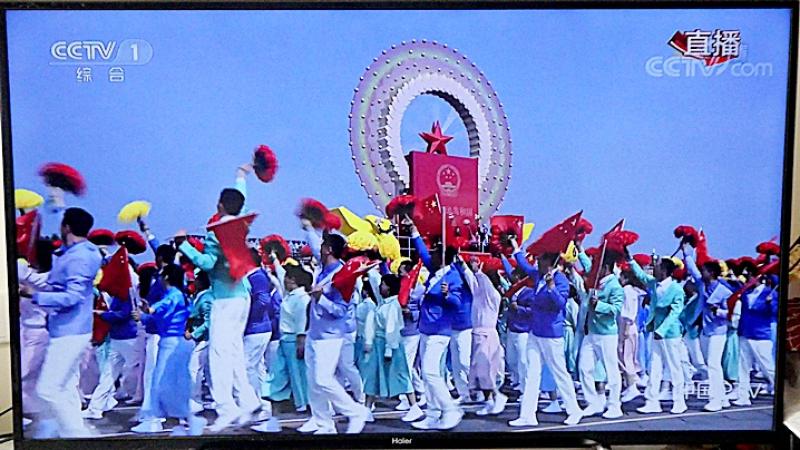 12.  Joyful faces.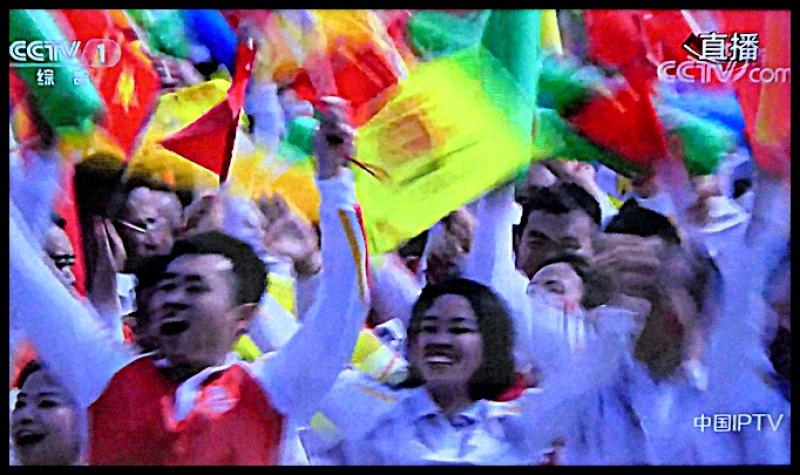 13.   President Xi Jinping, government dignitaries and special guests view from the terrace just above the giant painting of Chairman Mao over the entrance to the Forbidden City.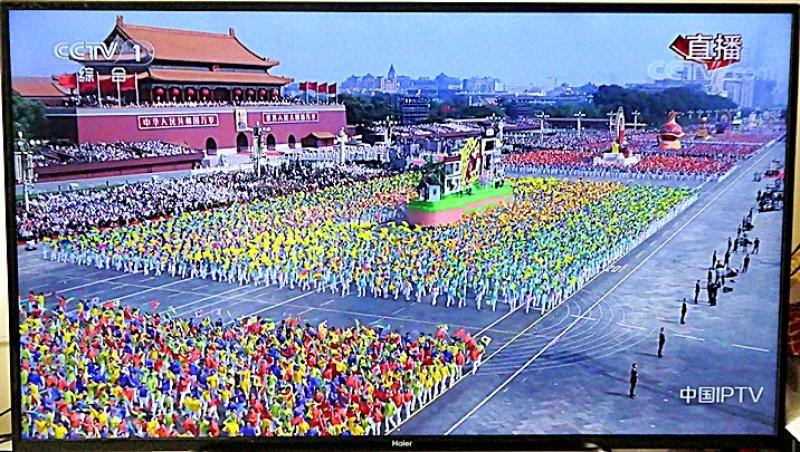 14.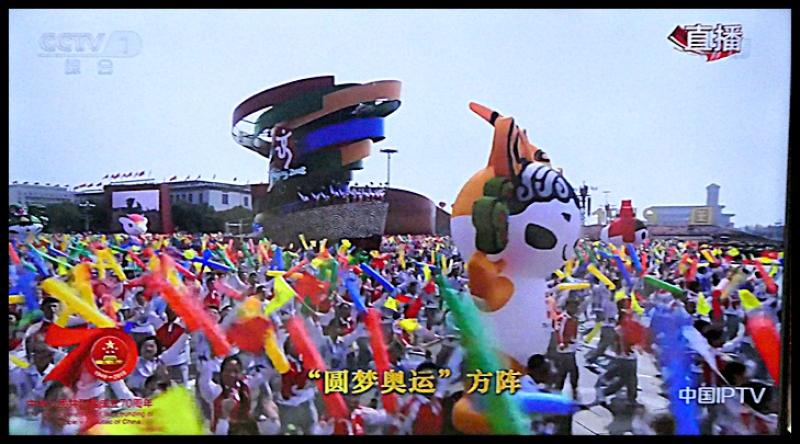 15.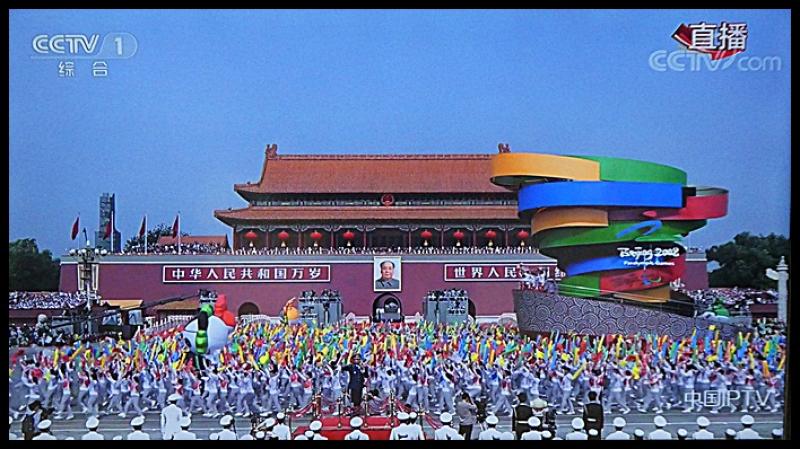 16.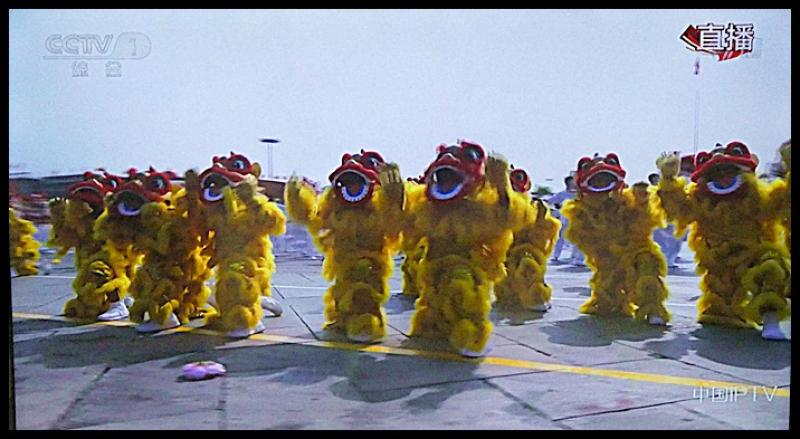 17.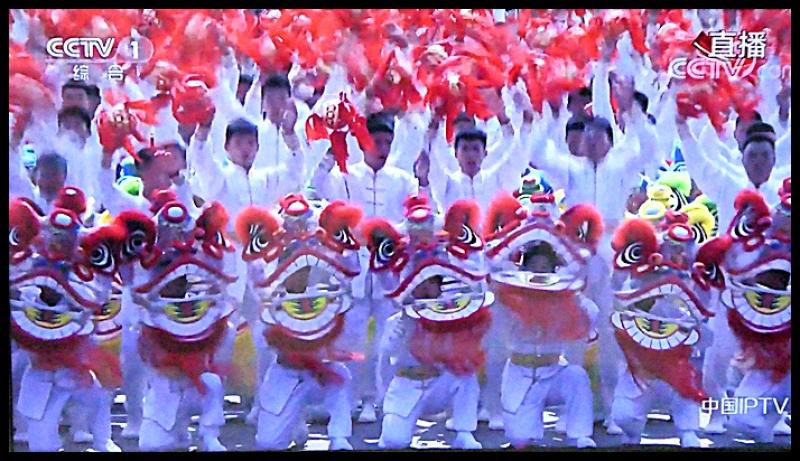 18.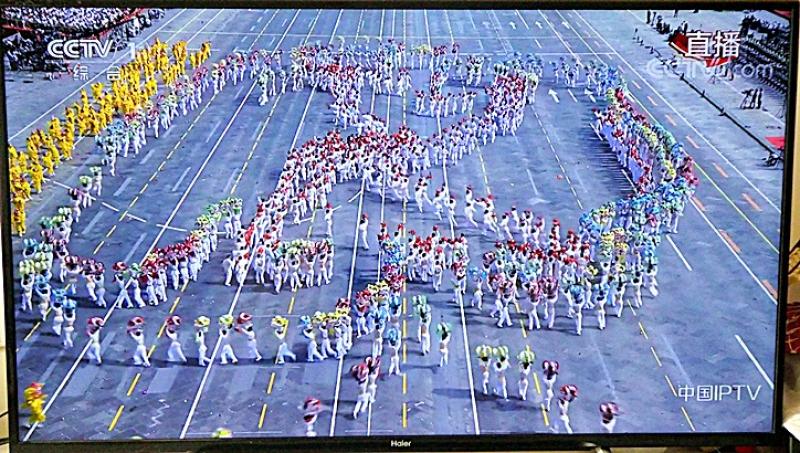 19.   Acrobatics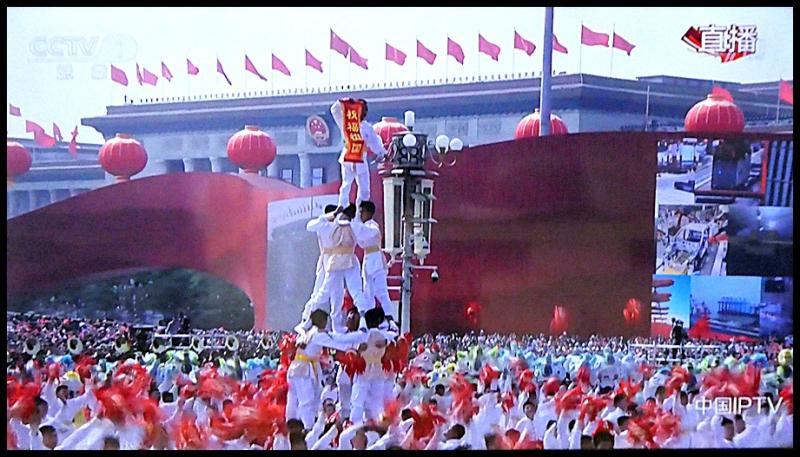 20.   Celebrating transportation - the super-speed train, airplanes, rockets to orbit, etc.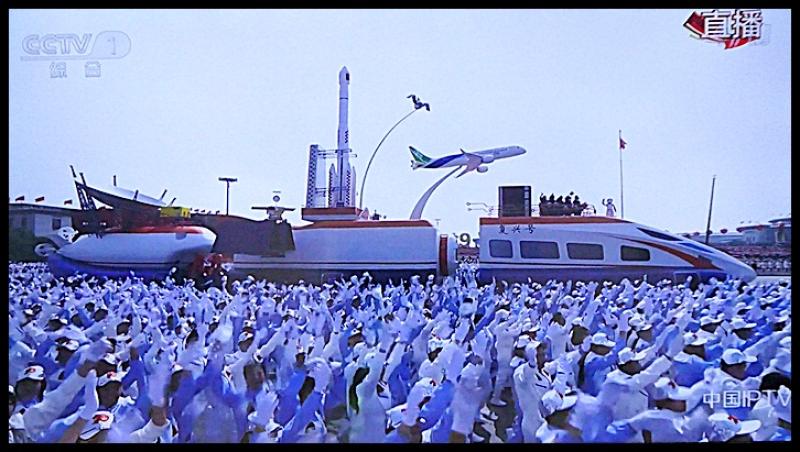 21.   Many of the spectators had painted flags on their cheeks.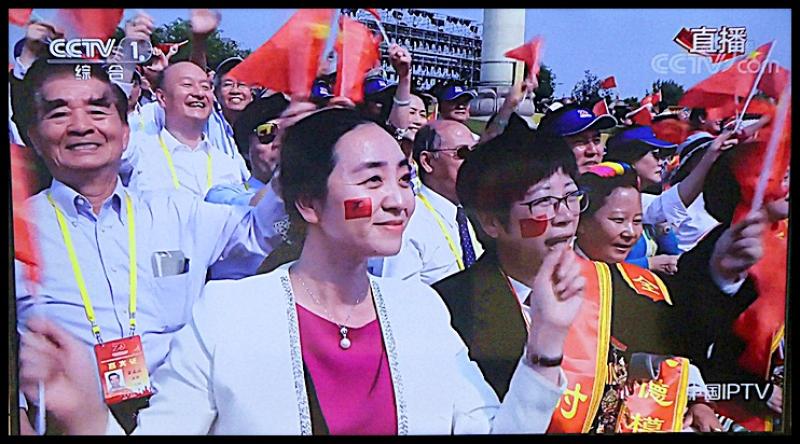 22.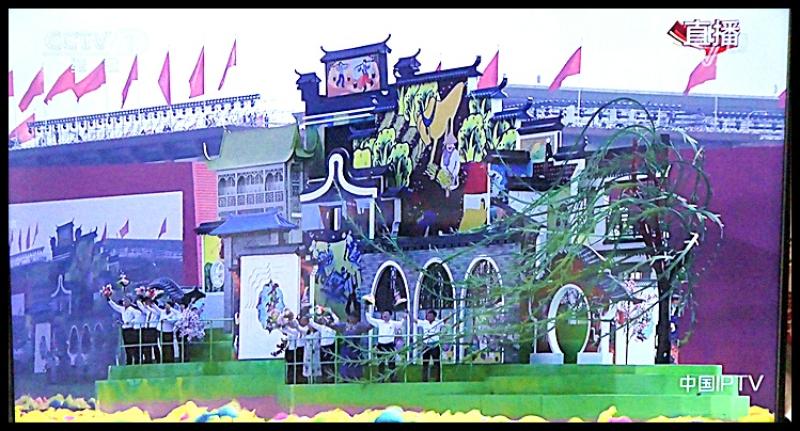 23.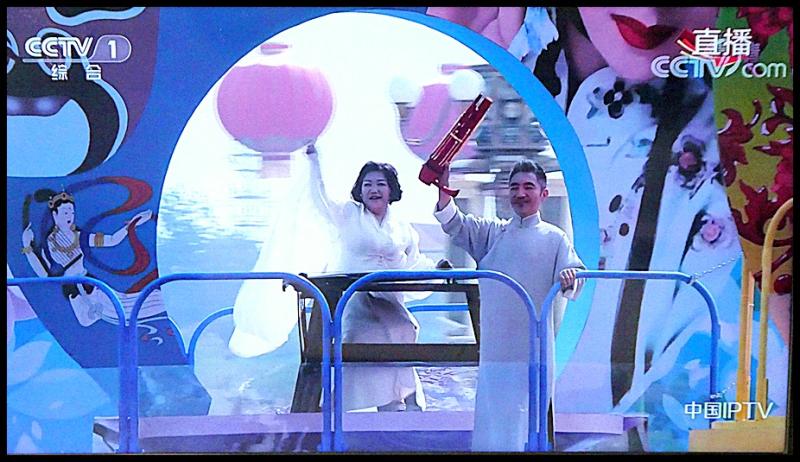 24.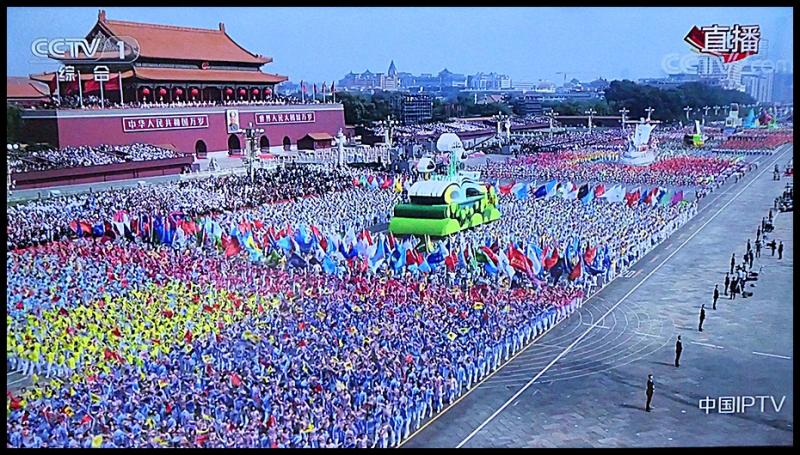 25.   Restaurant take-out delivery vehicles.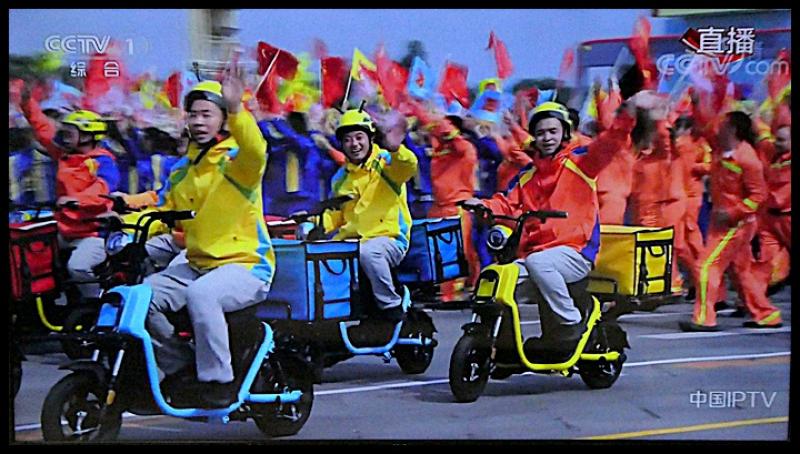 26.
27.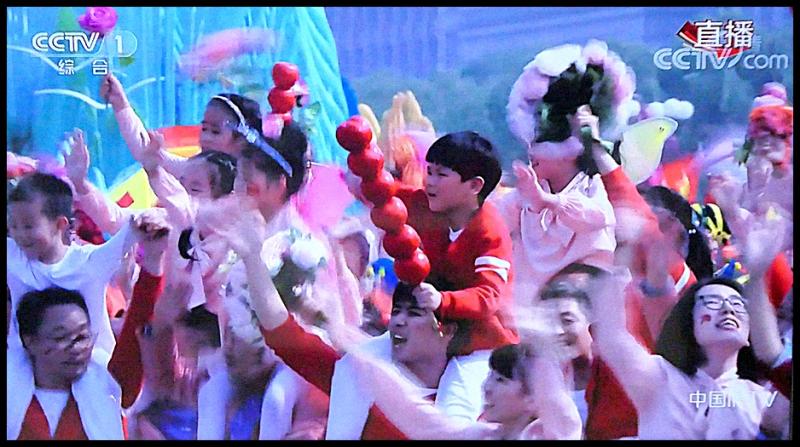 28.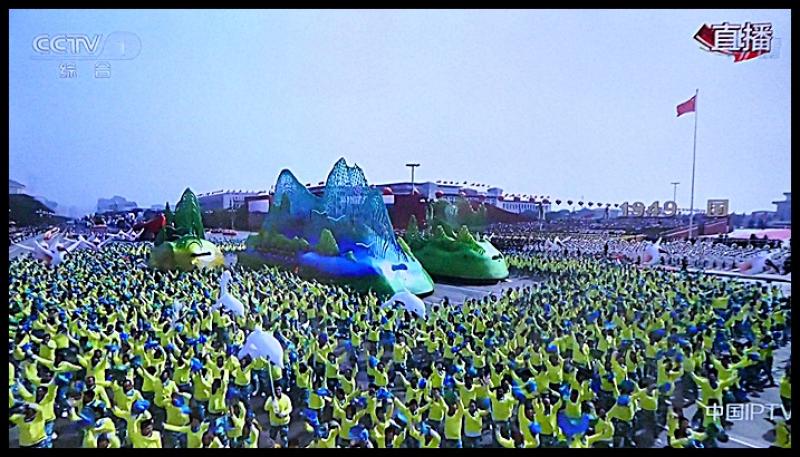 29.   Lots of happy faces among the spectators, many with painted cheeks.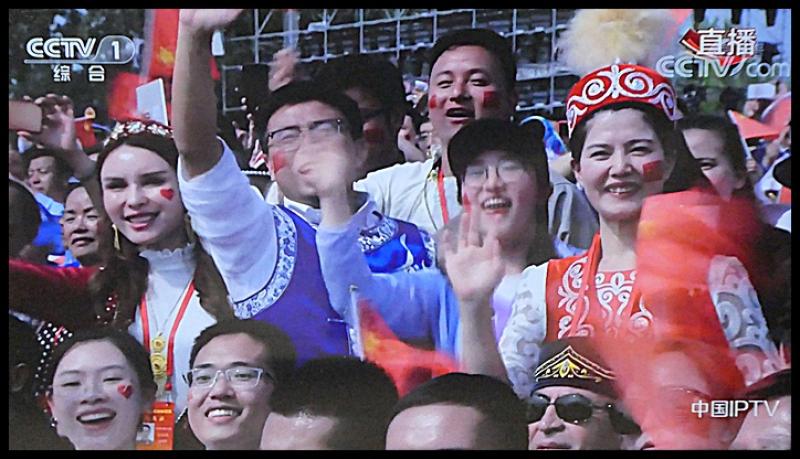 30.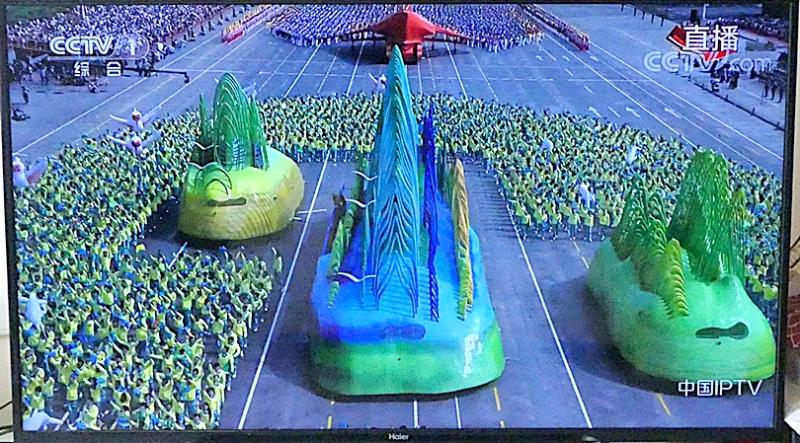 31.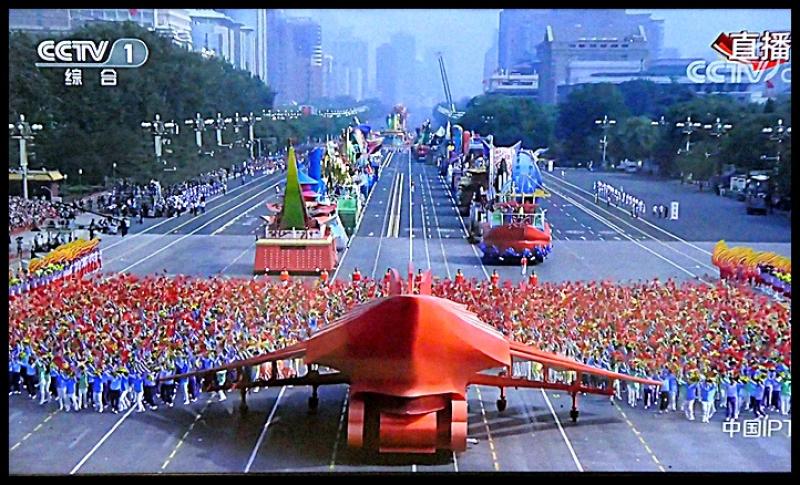 32.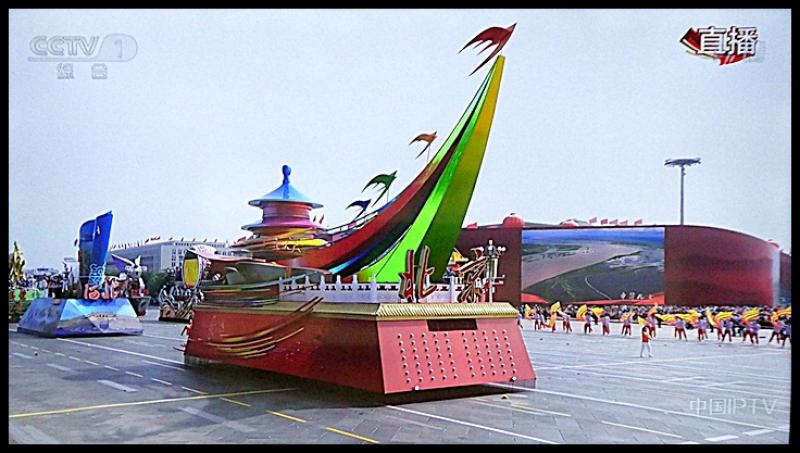 33.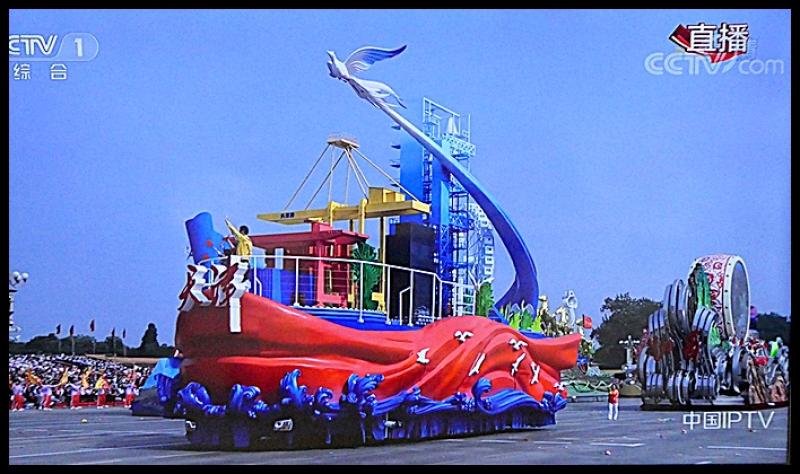 34.   Celebrating the launch of the Chinese space station.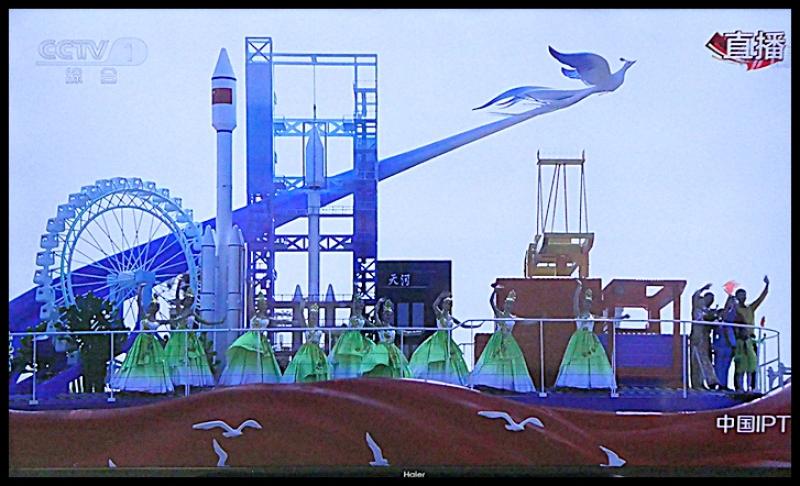 35.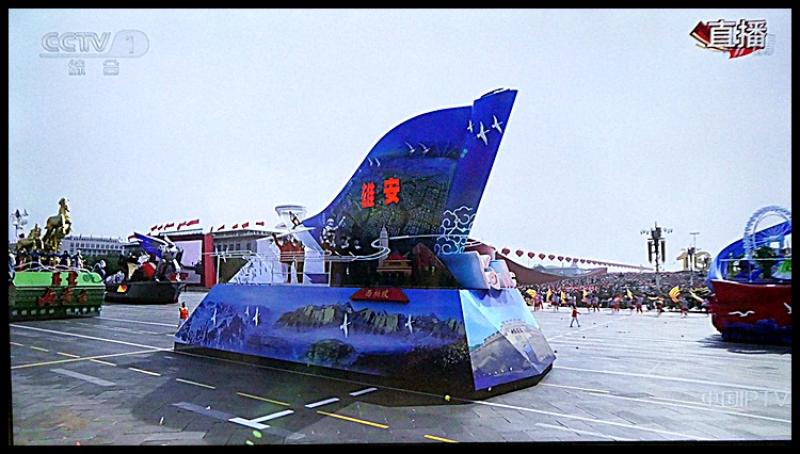 36.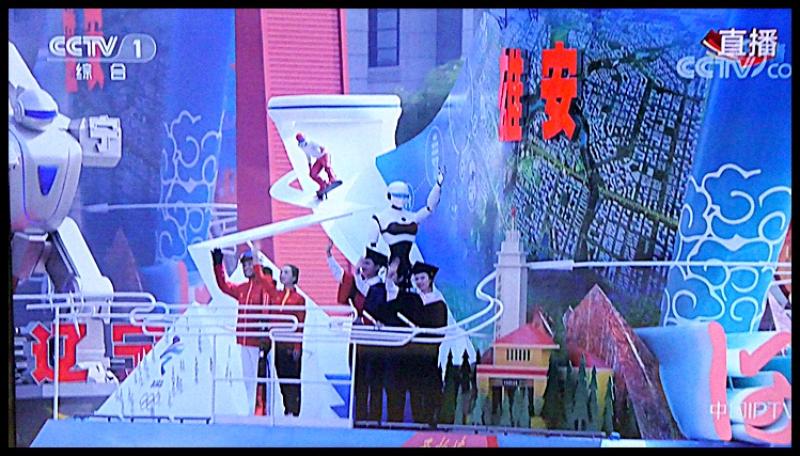 37.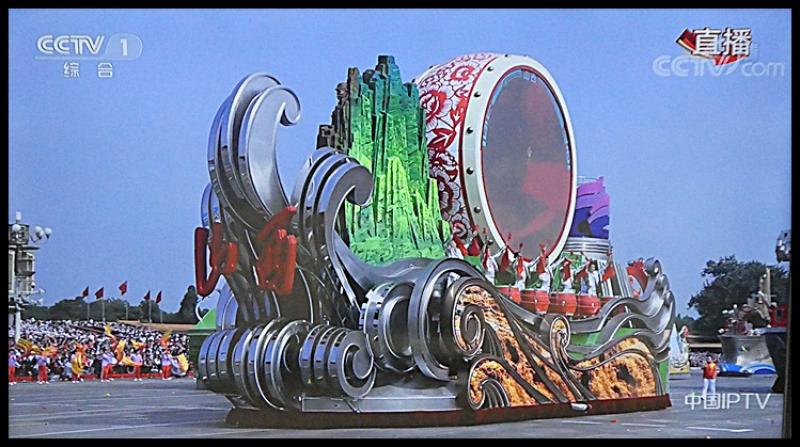 38.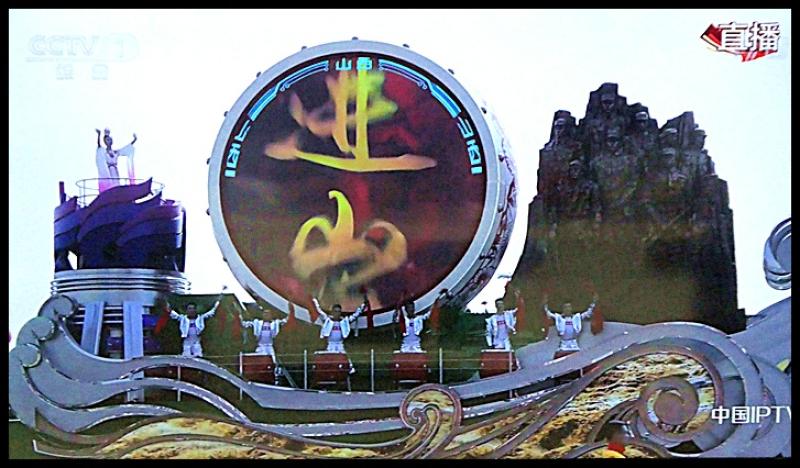 39.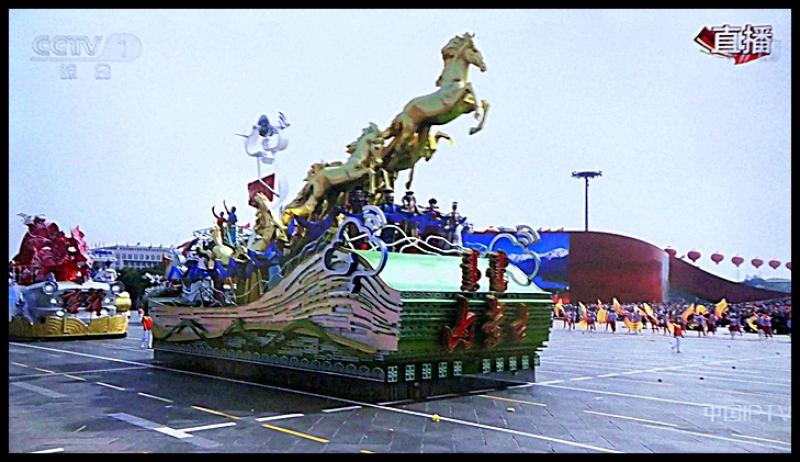 40.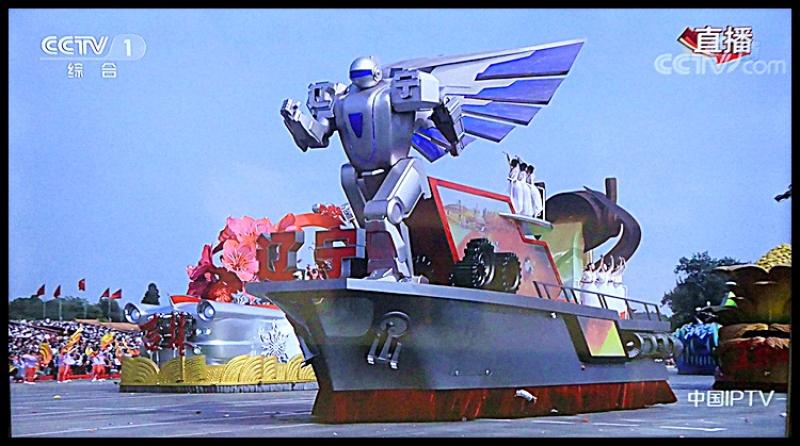 41.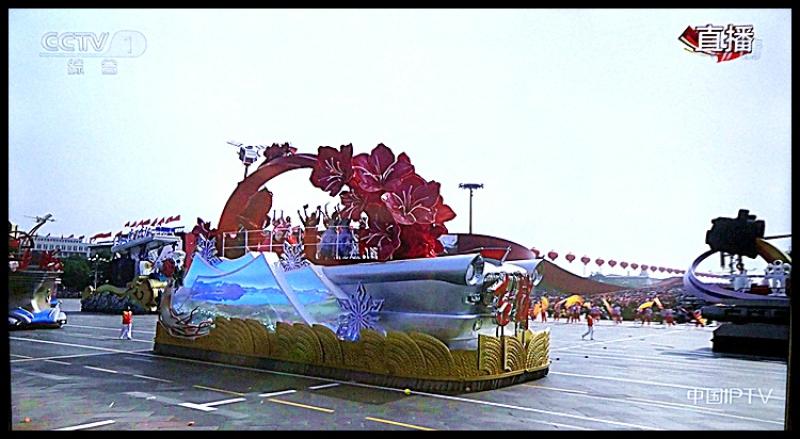 42.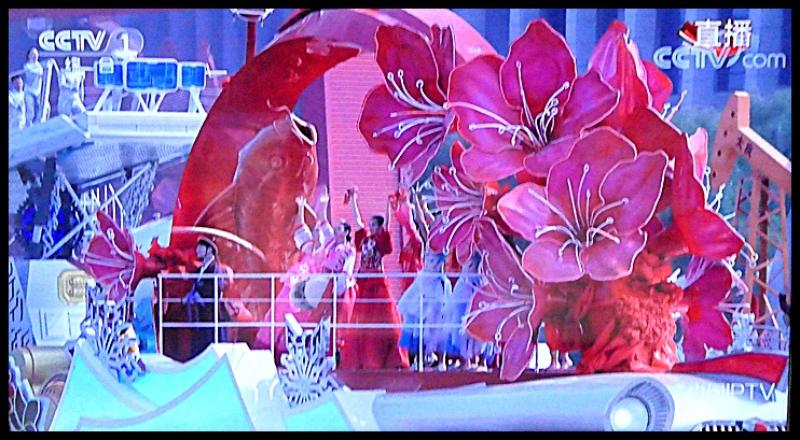 43.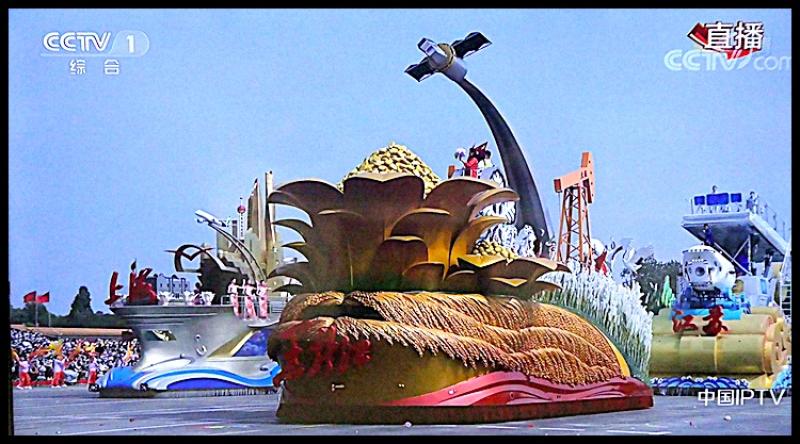 44.
45.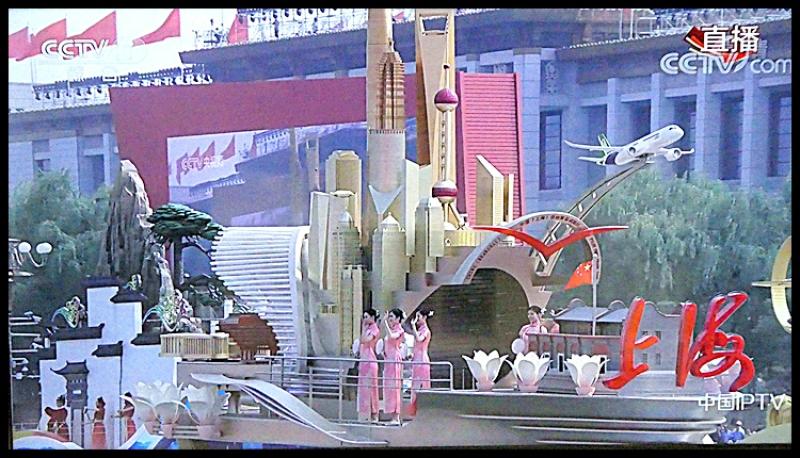 46.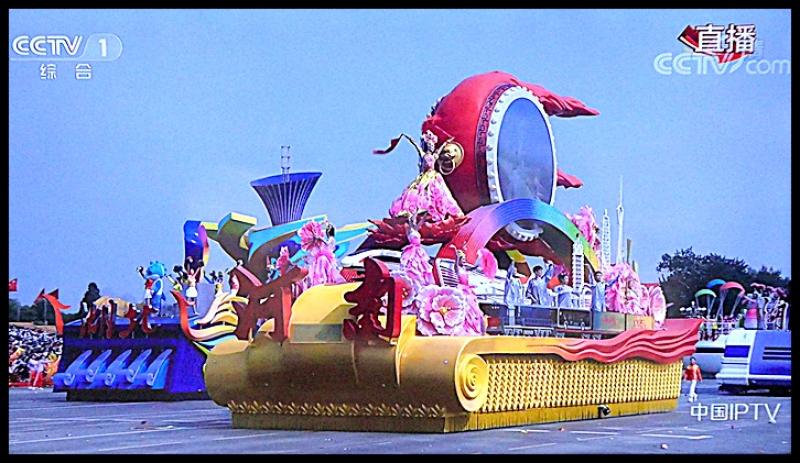 47.
48.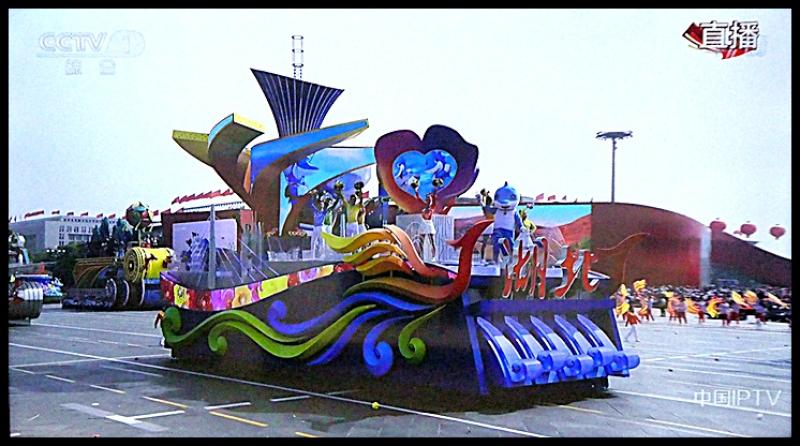 49.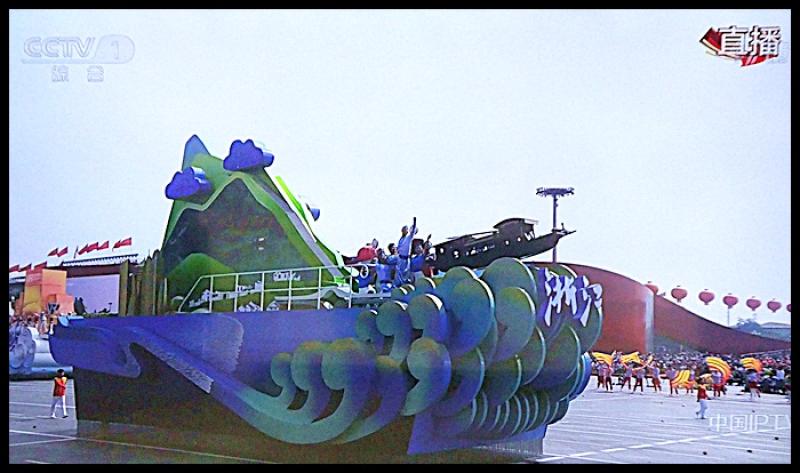 50.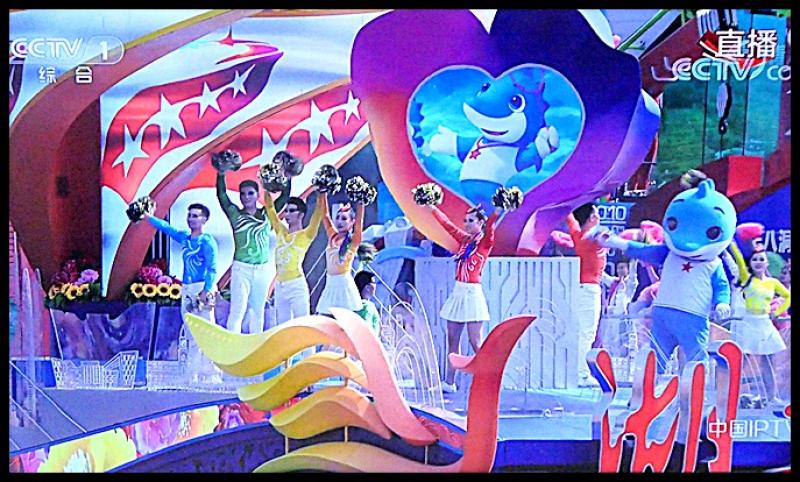 Stay tuned.  The other half of the civilian parade and the spectacular ending are coming soon.