Democratic Choice Down To Four
Category: Op/Ed
By:
john-russell
•
7 months ago
•
26 comments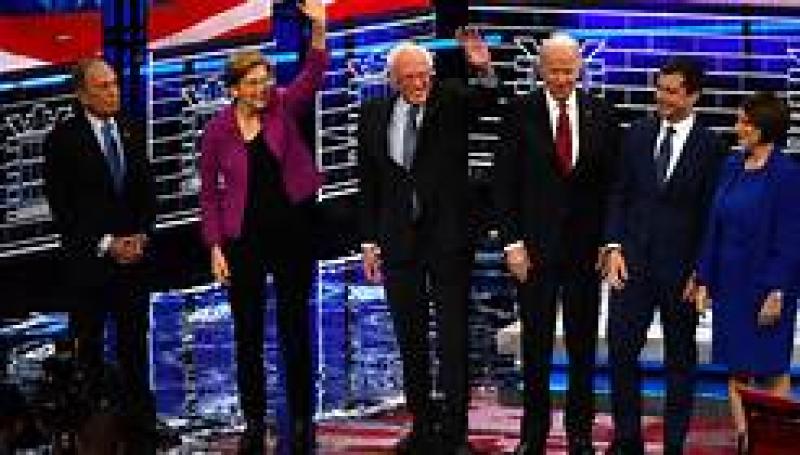 The Democratic candidate for president should come from the following, and I think it will.  
Joe Biden
Amy Klobuchar
Elizabeth Warren
Pete Buttigieg. 
These four have the political mettle and the ideological balance to beat Donald Trump. Going by what we saw in the debate in Nevada last night, all four of these are more than capable of standing up to Trump's bullying and lies. If Trump tries to stand behind  or stalk Warren or Klobuchar on the debate stage like he did to Hillary Clinton, they will turn around and tell him to get lost. Biden and Buttigieg also will do more than hold their own with Trump, whose ability to debate is ridiculously over rated if not fantasized by his followers. Hillary Clinton won all three debates with Trump in 2016. 
Bernie Sanders and Michael Bloomberg must fall by the wayside. Sanders cant get to the 50% presumed to be needed to win a general election,  and Bloomberg would be an immense risk by Democrats, in that he is not a Democrat and shows no promise of ever acting like one, in word or deed. If Bloomberg is the nominee large numbers of the young and others of the Democratic base will be tempted to stay home. In the debate last night Bloomberg seemed to display a belief he is entitled to the nomination. That is just not gonna work.  I hope he still makes good on his vow to spend whatever it takes to remove Trump from the White House.  That good deed can be Bloomberg's legacy to America. 
So how do Biden, Klobuchar, Warren or Buttigieg get the nomination ? 
It is possible that when the primaries end Sanders will have a lead in delegates relative to the others, but will still be well short of 50%.  Unless he has 50% he has no ironclad claim to the nomination. Indeed it would be illogical to give the nomination to a candidate who has only 30 or 35% of the delegates at the end of the primaries. Throughout history there have been times when no one candidate had enough delegates when the nominating convention started. In the past the process was one of wheeling and dealing to find a compromise candidate. That could very well happen again this year.  As long as it is done on and up and up basis it is unavoidable when there is no majority winning candidate. 
Any of the four I mentioned can beat Trump, and will, as long as Democrats and independents do their duty.