Calcified Cement Heads are holding their "Hate Fest" & are showcasing #45 as the Headliner! Yuck!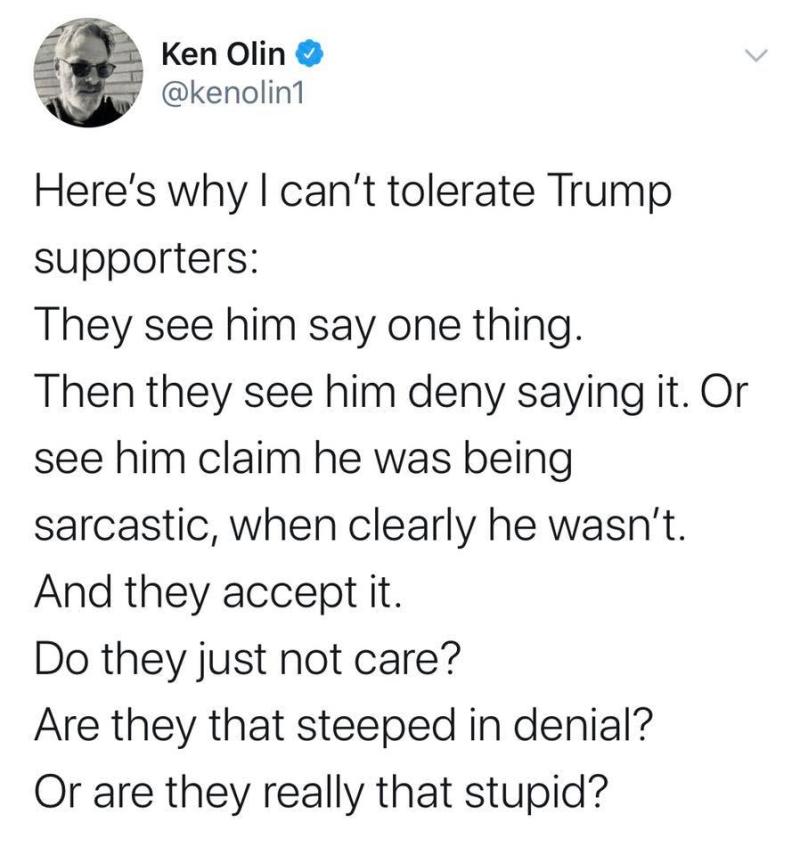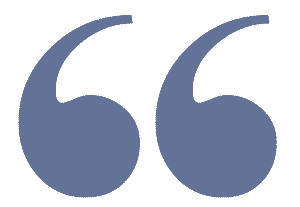 The Secret of Freedom Lies In Educating The People, Where As The Secret To Tyranny Is Keeping Them Ignorant. - Rosespeirre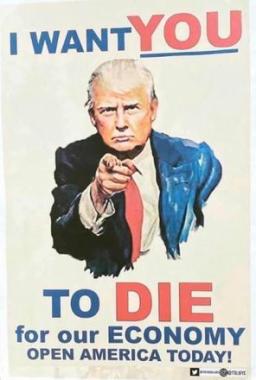 My Fellow Newstalkers.com Fiends, I am quite beside me-self!  My panties are in a knot, and I am a fixin' to get "horse tied and whipped" by Right Wing Conservative Re-Thugs, who openly approve of the asinine behavior of that colossal despot, (#45) aka, "The Devil's Apprentice," in literate societies.

It is my personal, tarnished view, that that incompetent knucklehead is rightly responsible for the DEATHS of over 500,000+ Americans, who did not need to die. Why can't this global MONSTER not be arrested for "Negligent Homicide?" A drunk crashing into a car and killing its passenger would be! Why can't he?  You know who I am talkin' about.

I refuse to say, or, type his name because it ignites by Post Traumatic Stress Syndrome, sicken me to my very soul, and, worst, enlarges my prostrate so large that I have to drag it around behind me in a Red Wagon to keep from "pissing" on everything related to the GOP (Government of Putin)!

Do you have any idea how much a "Little Red Wagon" costs these days?

Forget Viagra, boys, at nearly eighty, I have decided to get my old, moth ridden military uniform out of the attic, dust off my AR-15, and, start preparing for the imminent Civil War, inspired by High School dropouts, Maroons, Angry Southern Red-Necks addicted to playing that damnable game, "Corn-Hole," 24/7/365, when they should be out looking "fer a job dat don't exist," as my good friend and spiritual advisor, Reverend Oral Fleece, "Straight from the Street and Not from the Police," always says.

The "Rev" is Pasteur of the "Church of the How Big Is Your Wallet - How Small Is Your Brain," located, here in the lovely, nearly all torn down village of Mildew, Ohio, where there are No Jobs - Not Even Blow Jobs!

If you don't know where Mildew, Oh-Ho-Ho is, it is just "one small step for mankind - one gigantic leap from Reality." Of course, if you are lucky enough to still have an automobile, we are the second exit from the one that reads "Twilight Zone!"

Make a SHARK right turn, or you will miss it.  Now, fellows, and, "fellowettes" don't be put off by the barbwire fence, machine gun turrets, and minefield. Those are just for show. We are nice people who need annual rabies shots.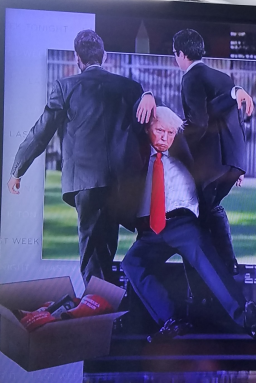 We are fixing to hold a pow-wow, and, yo'll is invited. Bring money! We have got to stop this peril. Cussin' is not doin' it.