White People Just Have To Take It For A While
Category: Op/Ed
By:
john-russell
•
2 weeks ago
•
21 comments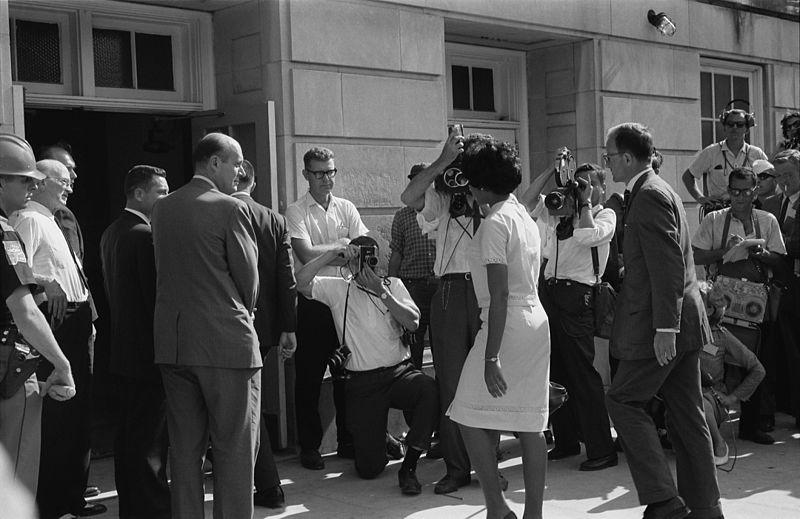 A year ago white people were getting it.  After a series of questionable actions by various local police officers, sometimes ending in the death of an unarmed black man, thousands of whites were taking to the streets in protest, joining in calls for "police reform". Just as important as the calls for reform was the simple understanding that blacks, and browns and reds and yellows have always had a point - they arent treated the same as whites are. And a year ago it appeared that quite a few white people were in agreement with that point, at least superficially. 
Time tends to erode everything (one of those thermodynamics thingys) and it seems at this point to have eroded some of the commitment of whites to promote change. As usual we get the regular suspects that spend much of their time whining about "wokeness", and the now ubiquitous complaint about "critical race theory" ( a term that most of them didnt know existed a year ago) and they also grumble about the 1619 Project  ( which purports to show that the "founding " era of the United States was filled with racism.)  Nothing the 1619 Project says is in general wrong, but the critics have jumped on a few statements or passages from essays written by those associated with the 1619 Project and declared that the whole thing is "radical" and unAmerican. 
So we have gotten over the urgency that was felt last summer, the urgency to fix something about the way racial minorities are treated and perhaps more importantly, thought about, in America in the 2020's. The white middle class we are told are "tired" of hearing about racism. They want to shout that Thomas Jefferson was a great man and for god's sake get off his back.  I doubt if 1 out of 10 of such people have any familiarity at all with what Thomas Jefferson said or did, but god darn it, they are fed up with "unAmericans". 
-
A white person who is in their 50's today (basic middle age)  would have been born right around the time it finally became illegal to racially discriminate against people of color. Until that point the US was literally a white supremacist country.  We were beginning to have a "dream" via the words of Martin Luther King Jr. , but open racism was still widespread and passed from generation to generation. So imagine a 40 year old white man in 1965. He is one of those guys who goes down to the corner bar with his buddies and occasionally (often) talks about the "ni-gers" that are moving into apartments and houses in the next neighborhood over. Those people want to ruin everything. Maybe the guy in the bar even joins a group that goes and throws rocks through the window of a house just bought by the n- words in a white neighborhood nearby. When he goes home he talks about it with his wife, and the kids hear him. 
Not too many years later those little kids are growing up, and eventually they are in middle age today, with kids or grandkids of their own. This is the passage of one generation. A white racist who came from a time when white supremacy was the law of the land is the father of someone in their 50's or 60's today or the grandfather of someone in their 30's. In terms of the passage of time, these spans are not even a blip. 
And yet we are told no one needs to be "woke".
White people are going to have to "suffer" for a while longer.