How Do mRNA Vaccines Work?
Category: Health, Science & Technology
By:
dig
•
8 months ago
•
22 comments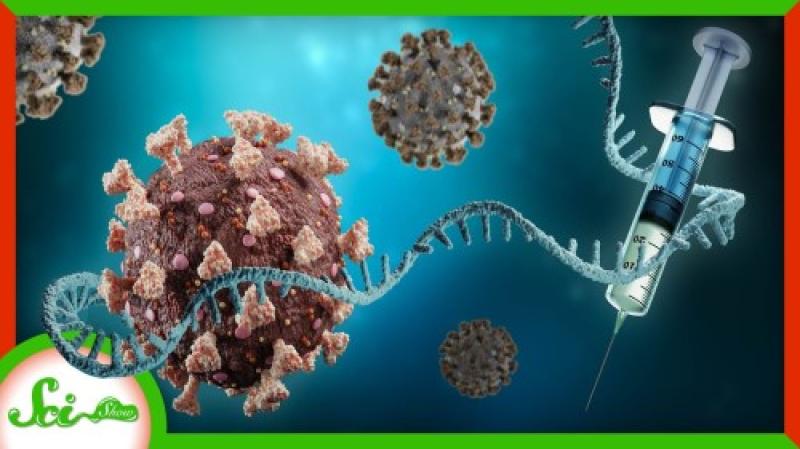 The Pfizer-BioNTech and Moderna vaccines are mRNA vaccines. Here are a couple of videos explaining how they work and came to be. It's ingenious, as far as I'm concerned. They simply borrow the ribosomes in our cells (protein printers, essentially) and let them produce the Covid antigens for us with 100% fidelity, while lacking allergens or other by-products that often come with traditional vaccine antigen production in labs.
And no, they don't alter anyone's DNA. They don't even go inside a cell's nucleus where the DNA is kept.
---
---
6:22 minutes...
12:25 minutes...
---
---
As a side note, The Johnson & Johnson and AstraZeneca vaccines are DNA vaccines, which work exactly like the mRNA vaccines, but with an extra step. They start with a packet of DNA that codes for the virus's spike protein, which goes into a cell's nucleus and then gets transcribed into mRNA there. Everything is the same after that, the mRNA that is produced gets turned into Covid antigens by the cell's ribosomes, just like with mRNA vaccines.
One benefit to doing it this way is that DNA is more shelf-stable than RNA, making DNA vaccines easier to store and distribute in less-developed countries.
DNA vaccines do go into a cell's nucleus, but even so they do not not alter a person's DNA. The complex machinery needed to incorporate it into an existing genome just isn't there, and I'm pretty sure that the cells being used (which display the antigens they produce to the immune system) will end up being destroyed by the immune system in response.
DNA and mRNA vaccines are spectacular examples of scientific progress in our time, with hugely beneficial real-world results. It's hard to overstate how important and useful their development will be in the future, even for things like fighting cancer.