The strange case of Rodney Joffe
Category: Op/Ed
By:
vic-eldred
•
one month ago
•
30 comments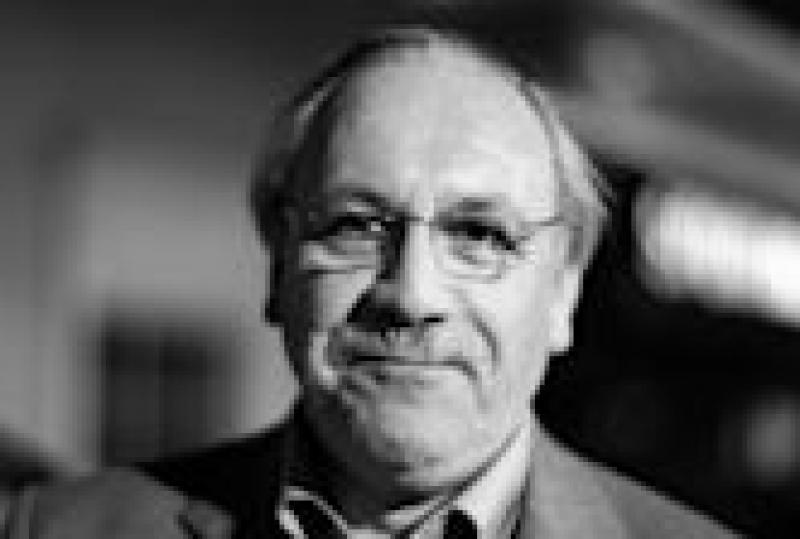 Prosecutors will first seek to establish that the Alfa-Bank hoax—a conspiracy theory that claimed Donald Trump had established a secret communications channel with the Russia-based Alfa Bank—originated with Sussmann's client, Joffe, but was then shared with the Clinton campaign through its Perkins and Coie attorneys. The testimony of Georgia Tech researcher Dave Dagon, whom the special counsel gave immunity to last summer, will be key in this regard....Margot Cleveland
Beyond the current trial of Michael Sussman and next month's trial of Igor Danchenko is the case of Rodney Joffe. 

Who is Rodney Joffe?

He is a cybersecurity expert and the person referred to as "Tech Executive-1" in Sussman's indictment.

A little history may help: 

"Long before FBI computer contractor and Clinton operative Rodney L. Joffe allegedly trolled Internet traffic for dirt on President Trump , he mined direct-marketing contact lists for the names and addresses of unwitting Americans to target in a promotional scam involving a grandfather clock.

Not just any clock, mind you, but a "world-famous Bentley IX" model, according to postcards his companies mailed out to millions of people in the late 1980s claiming they'd won the clock in a contest they never entered. There was just one hitch: the lucky winners had to send $69.19 in shipping fees to redeem their supposedly five-foot mahogany prize.
Tens of thousands of folks forked over the fees, only to discover the grandfather clock that arrived was nothing as advertised. It was really just a table-top version made of particle board and plastic and worth less than $10. Some assembly was required.
The scheme generated thousands of complaints, sparking federal and state investigations. Joffe and his then-California partner, Linda M. Carella, were eyed by federal postal authorities and several state attorneys general for allegedly operating a multi-state mail-order scheme. Joffe settled several state lawsuits by agreeing to refund hundreds of thousands of dollars mainly to elderly victims, according to several published reports at the time.
Joffe and his attorney did not respond to requests for comment. But in a phone interview, Carella said that Joffe ran the operation. "I was just the secretary, the receptionist," Carella, 76, said from her home in Florida, where she is now retired. She did say she picked up the returned postcards and checks from mailboxes.
Carella said she quit after the investigation: "I said I don't want anything more to do with this . . . I have not seen Rodney since then."
But Joffe pressed on with his direct-mail marketing business before packing up for Arizona a few years later. Federal and state tax lien records reveal Joffe — who also sent out mailers for skincare and other beauty products — owed more than $110,000 in back taxes on his property in Los Angeles in 1995.
Joffe's checkered past now has national security ramifications after the South African-born computer expert was outed as a key player in  Special Counsel John Durham's ongoing Russiagate probe.
To date, he has not been charged with a crime. But in a September indictment of former Clinton  campaign lawyer Michael Sussmann , and a court filing last week, Durham has suggested that Joffe ( identified as "Tech Executive-1" ) was at the center of an effort to monitor President Trump's communications and then share the information with Clinton associates.
Former prosecutor and assistant FBI director Chris Swecker said the credibility issues that cropped up from Joffe's early career raise questions about how he managed to pass an FBI personal background check and obtain the government's highest security clearances, although he noted that such background checks were often ridiculed in the bureau as "a joke." In addition, the federal mail-order probe involving Joffe's companies might not have raised serious red flags since the case was opened decades earlier and was settled without any charges or judgments against Joffe."

https://nypost.com/2022/02/21/the-shady-past-of-clinton-tech-joffe-who-targeted-trump/


So let's get this straight: This charlatan, who happened to be a cybersecurity expert was hired by the federal government to do various tech work. As part of that work Joffe/his company had access to government computers. In addition Joffe apparently had a secret deal with Sussman to gather information from private computers at the Trump Tower in New York City and later at the White House. We all can remember when Trump told us he was being spied upon. Remember?

The goal was to find something linking Trump to Putin, but there wasn't any, so Sussman & co got creative. We have the bullshit story of Trump and Alpha Bank. What we don't have are the sordid details. One thing I know is that this kind of surveillance is a felony.


(To be continued)