What (really) is Artificial Intelligence?
By:
TᵢG
•
5 months ago
•
17 comments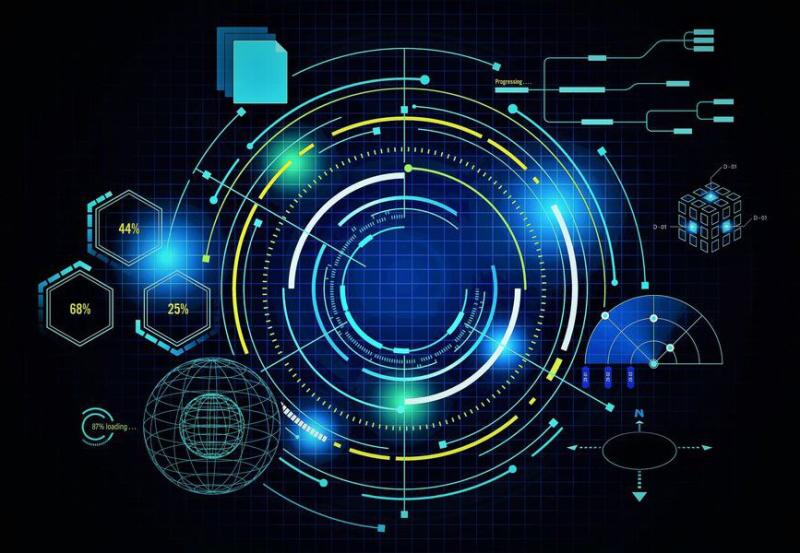 Imagine what might emerge if one enables a suitably empowered AI system to learn on its own. 
Artificial Intelligence has been a goal of Computer Science since the 50's.   For decades AI tried to understand ways to get algorithms (computer programs) to make decisions that would seem intelligent.   There never was an expectation of trying to achieve human intelligence, but rather to offer something that seems intelligent in a limited domain.    For example, an algorithm that would be able to maintain a primitive 'conversation' by picking out patterns in typed sentences and finding an appropriate template response.   Something like:
AI:  "What is your name?"
M:  "Mary"
AI:  "Hi, Mary.   What do you do for a living?"
M:  "I am a history teacher"
AI:  "What do you like most as a history teacher?"
Convincing interplay like this was complicated to develop (originally) but is ultimately nothing more than a word game based on basic patterns of discourse.   It was quite easy to trip up the AI.    
Searching
AI did not achieve any real recognition by the public until much later in 1997 when IBM put forth an algorithm known as Deep Blue whose specialty was the game of Chess.   Deep Blue publicly defeated reigning world Chess champion Gary Kasparov in regulation play.   This was an amazing feat since it illustrated that an algorithm could indeed surpass the human mind in specific areas of complex problem solving.   AI was no longer a toy - this technology is now seen to have practical potential.
Although impressive, Deep Blue was a very special purpose search engine.   It won by cleverly exploiting raw processing power.   Basically, Deep Blue could not intelligently play Chess - it simply had the ability to quickly (this is the hardest part) play out many variations of moves from the current board position and evaluate the best outcome.   Its move would be the one that correlates with the best outcome.   It would repeat this for every change in the board position.   As such, it (for the most part) looked at the current board position, calculated the best possible future board position (as far as it could go) and moved accordingly.   Kasparov played based on an advanced understanding of chess patterns at many levels of abstraction while Deep Blue primarily just explored possibilities.
Knowledge
But AI is more than being able to look ahead and evaluate chess board positions.   In addition to computational strength, AI needs to engage and understand the natural world.   For example, it needs to be able to understand natural languages in various mediums (written, oral and of course digital).    By the 1990s, research in AI developed a good understanding of the process of sound waves → phonemes → words → sentences (grammar) → semantics (an understood concept) and the reverse.   It was possible for an artificial intelligence to communicate with spoken English.   AI research had also produced an impressive formal understanding of natural language and the means to extract semantics from syntax and context.   This coupled with advanced methods of knowledge representation offered the possibility to create an AI that could actually understand English, process what it understood based on a substantial base of knowledge and deliver an intelligent response in English.   IBM's Watson is the distinguished example of this:
In 2011, IBM's Watson successfully beat two of the best Jeopardy winners in a highly publicized game.   Watson was, at the time, an AI application focused on playing Jeopardy.   Although this is still an extremely limited domain (compared to human abilities) the challenges were profound.   Not only did Watson have to compete with oral language (had to effectively translate sound waves into meaning and then answers into English) but it also had to deal with world knowledge.   In contrast to Deep Blue which only needed to understand Chess moves, Watson had to answer general questions about entertainment, news, history, etc.    There is no way software engineers could possibly load up Watson with all this information.   What was required was to give Watson the ability to learn on its own.   Prior to the match, Watson 'read' all sorts of information and built its own base of knowledge that it would use during the match.   Watson, in effect, learned enough to compete with adult human minds who were masters in Jeopardy.   
But simply having knowledge will not yield a win in Jeopardy.   One must find the correct answer.   Parsing the clue and finding the answer is an enormously complex process that pushed the envelope of AI research.    Watson's underlying engine is a sophisticated mechanism to break a problem into its components, engage massive parallelism to identify and weigh potential answers and ultimately select the best response.  Unlike Chess where the engine evaluates board positions using a very limited 64 square board and 6 types of pieces, Jeopardy involves English semantics with all the ambiguity of the vernacular.   The Jeopardy challenge is to find a highly nuanced needle in a haystack of world knowledge:
Machine Learning
The cognitive capabilities of Watson (answering an arbitrary question based on a massive base of self-learned knowledge) were very impressive.   This is the real breakthrough.   Watson also made it appear as though it could understand and speak English, but under the covers it was still rather brute force.   While human beings easily learn their native language by example and repetition, the complexity of a language such as English is daunting.   Trying to literally understand the complex relationships at a human level seemed like an impossible task.   Although much progress was made, the classical methods of AI research never quite cracked the nut.
In this 2000s an approach known as machine learning emerged as a dominant paradigm of AI.   This clashed with the existing paradigms for AI in which researchers attempted to deeply understand language, knowledge, semantics, etc.   The idea was to first understand the components of what we call intelligence and then build algorithms to emulate same.   With machine learning the focus changed to algorithms which enabled the AI to learn on its own.   This means what the AI learned was not pre-programmed.   Rather, the programming is akin to wiring up a functional brain and then feeding it information.
One obvious application of machine learning is the ability to categorize images.   Images recognition is an enormously complex problem since an image, to a computer, is simply millions of pixels.   To make sense of the pixels the AI must group pixels into patterns which in turn produce patterns, etc.   The main mechanism for teaching this recognition is to provide the AI a category (e.g. 'we are now going to look at pictures of cars') and then feed it thousands (if not millions) of images of cars.   This is called supervised learning.   The AI learns to identify the characteristics that determine the pattern we call 'car' based upon examples.
This also works for natural language.   Virtually every natural language tool we routinely use nowadays was developed by supervised learning.   AI mechanisms can now routinely translate among natural languages and, of course, communicate with us in practical, effective ways.    Machine learning is the new AI and will evolve at a very rapid pace.   Unlike the old AI research approach of requiring human mastery of a problem space before the AI could be programmed to understand, machine learning enables the power of modern computing hardware to dramatically speed up the learning process.    A significant side-effect of this, however, is that the developers of the AI do not necessarily know how their AI makes its decisions.
Learning On Its Own
Supervised learning feeds the AI with many examples of a particular category.   Unsupervised learning, in contrast, is when the AI learns on its own without human intervention.   How is this even possible?    Consider a chess playing AI.   Typically these AI chess programs have pre-programmed opening moves that have long since been analyzed and graded by centuries of chess masters.   They also rely upon heuristics that also have been developed by chess masters such as controlling the center, giving pieces maximum flexibility, skewering, pinning, etc.   Plenty of human-discovered knowledge serves as the base.   This base is supplemented by the chess program's ability to look ahead and pick the best move.    But what if none of that is supplied?    What if a chess AI is taught the rules of chess and then basically plays against itself to learn the best way to play the game?   This is called unsupervised learning.   The rules of the domain are established and the mechanisms for knowledge acquisition and application are wired into the AI, but all learning is done without human intervention.
Imagine what might emerge if one enables a suitably empowered AI system to learn on its own.   Have an AI play Chess 24x7 for a few months?    Deep Blue's raw power approach is good enough for chess, but there is an even more complex game - Go.   Go cannot rely so heavily on looking ahead at future position because the number of possibilities dramatically exceeds computing power (1080 possible configurations).   To beat a human master at Go an entirely new approach is required - the application of machine learning:
The version of AlphaGo that proved better than the best human master of the game still had quite a few elements of human scaffolding.   That is, it relied upon human heuristics.   How well might AlphaGo play if it developed its own understanding of the game from scratch?    A pure example of unsupervised learning is AlphaGo Zero.    AlphaGo Zero is undefeated - beating even the prior version of itself (the one that beat the best human player):
Games and Reality
The application of AI to games is of course interesting but what about practical applications?
Here the possibilities seem endless.   We all can obviously see how AI is currently used to detect consumer buying trends.   This is relatively easy stuff.   But imagine how this is helping with scientific research.   Given we have sequenced the human genome we are at the beginning of unlocking many of the mysteries of how we work.   We will continue to improve our ability to analyze the relationships between our DNA and medical conditions.   Unlocking the genetic patterns that determine forms of cancer is but one of the almost certain breakthroughs to come.
Certainly the continued advancement of AI without suitable controls could yield the nightmare scenarios of science fiction.   This is an extraordinarily powerful capability that we are developing with amazing promise and an equally potent threat.   But for now, true AI is just beginning to emerge.   We are seeing the very beginning of a society that will no doubt achieve amazing feats because it has found a way to leverage the creativity of the human mind to, in specific ways, go vastly beyond the intellectual limitations of our biochemical brains.