By:
DRHunk
•
2 years ago
•
3 comments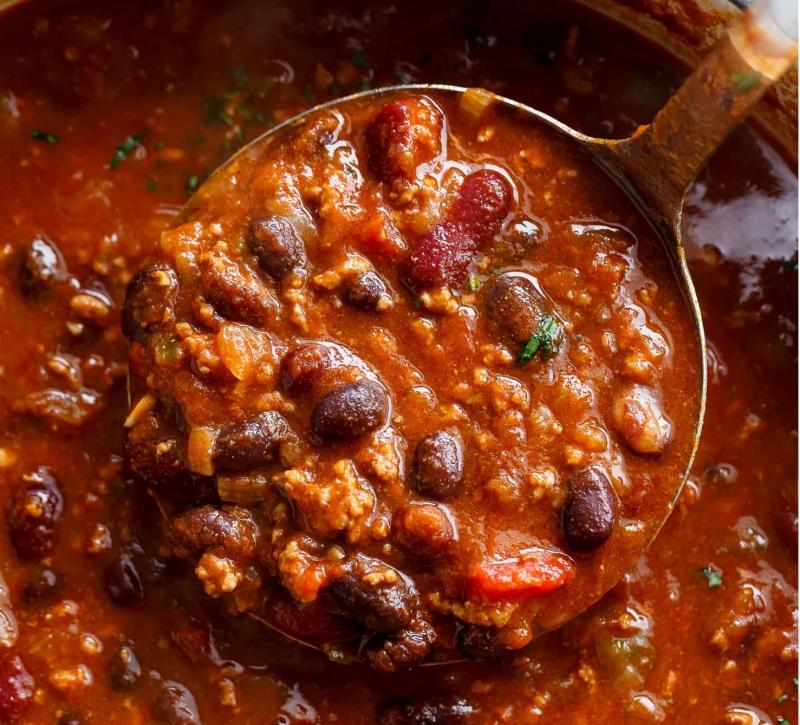 Beans beans, good for the heart, the more you eat, the more you fart!
Here you go, my families yummy chili, we love eating this all year, I like to add mustard, cheese and cornbread to mine. If you want it spicier add the Cayenne, I leave it out, wife does not like it spicy.
This is the big batch version since I have a lot of people to feed, and we like leftovers for lunches. If you want to make less just cut everything in half.
Ingredients:
2 Lbs Lean Ground Beef 93/7_$5.24lb
1 Can 14.5oz Del Monte Diced Tomatoes Zesty Chili Style_$.98ea
2 Can 16oz Bush Red Kidney Chili Beans in Mild Sauce_$1.38ea
2 Can 16oz Bush Pinto Chili Beans in mild sauce_$1.38ea
2 Can 15.5oz Bush Black Chili Beans in Mild Sauce_$1.38ea
1 6oz can Hunts Tomato paste_$.72ea
1 White Onion Diced (Optional)_$.88lb
2 Tbs Chili Powder_$.05
1 Tbs Ground Cumin_$.05
2 Tsp Ground Black Pepper_$.05
½ Tsp Garlic Powder_$.05
1 Tsp Cayenne Powder (if you want it spicy)_$.05
1 Cup Water
Total Cost: $21.59
Directions:
Season ground beef to your preference and brown in large skillet
Strain ground beef
Add beef to large crockpot
Add all other ingredients to crockpot
Stir
Set crockpot to Low
Let cook 6-8hrs
Serve with Corn Bread, White Rice, Chili Fritos or enjoy plain =)