The wheels of justice of justice turn slowly, but grind exeedingly fine
By:
Vic Eldred
•
2 weeks ago
•
25 comments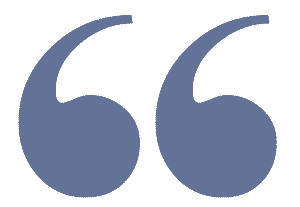 "I am glad to see Georgia Speaker of the House David Ralston and others are finally calling for a GBI investigation into the fraud being uncovered in Fulton County," Jones said. "But, as I have been screaming from the rooftops for months, we need a forensic audit in all 159 counties in Georgia."
As we have recently learned there have been extensive "irregulatities" comitted by the Fulton County (Georgia's largest metropolitan area) election board. Most recently an independent observer for Georgia Secretary of State Brad Raffensperger noted two dozen pages of irregularities in the Atlanta vote-counting center last Nov. 3, including double scanning of ballots, insecure transportation of ballots and possible voter privacy violations.  Will we ever forget thaty fake claim of a water pipe break that got people out of the counting room?
In addition, a watchdog group called VoterGA, which won court access to absentee ballot data, determined that Fulton County's hand count audit was riddled with massive "errors."

It's time for the real question to be asked. Was this really a perfect storm of errors in Fulton County? Or was this what it looks like - fraud?

Georgia's Speaker of the House David Ralston thinks it's time to find out.

Thus his letter:

"Given the seriousness of this situation and the possible repercussions for our state and nation, it is time we have an independent investigation — once and for all — of the way in which Fulton County conducted, counted and audited the November 2020 Presidential Election," he wrote in his letter. "To that end, it is my urgent recommendation that your office request that the Georgia Bureau of Investigation conducts its own, independent forensic investigation into the November 2020 Presidential Election in Fulton County.

https://justthenews.com/sites/default/files/2021-07/Speaker%20Ralston%20Letter%20to%20Fulton%20County%207.15.2021.pdf






Brad Raffensperger  AKA Mr too little/too late.
"Georgia  Secretary of State Brad Raffensperger demanded the firing of two high-profile election officials in Fulton County, Georgia, on Thursday after it was revealed a number of ballots were double-counted during the 2020 presidential election.
Raffensperger urged local officials to terminate both Rick Barron, the Fulton elections director, and Ralph Jones, the registration chief, for "continued failures." Earlier in the week, it was revealed that  nearly 200 absentee ballots were scanned twice  after digital images of the paperwork were made public under the Peach State's new voting law, according to the  Atlanta Journal-Constitution."

https://www.msn.com/en-us/news/us/brad-raffensperger-demands-firing-of-fulton-county-georgia-election-officials-after-double-counted-ballots/ar-AAMciM0?ocid=uxbndlbing




Robb Pitts:  the Fulton County Georgia Board of Commissioners Chairman


Can anyone get in touch with the Fulton County Board of Elections?


We always hear about the penalty for voter fraud, as if it were some kind of deterrent. Hopefully the Fulton County Board members won't just lose their jobs. Hopefully they'll be prosecuted to the full extent of the law!