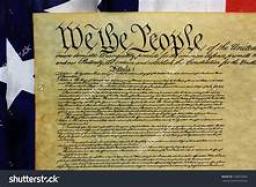 For those who still believe in the Constitution and American Sovereignty.

While we shall try and tolerate robust debate, gratuitous name calling and smearing are prohibited. 



Group Moderators  - Charger 383
                               - The People's Fish

Contributors           - Vic Eldred
                               - Heartland American



Group Awards & Journalistic achievements

Fielding Chase Award - John Solomon (Investigative Journalism)  (Source material on the deep state, the Russia hoax & the Ukraine)

Bradley Prize              - Kimberley Strassel (The Potomac Watch)  (Source material on the "impeachment inquiry/investigation)

WTP Award                 - Andrew C. McCarthy (Columnist for The National Review) Former Assistant US Attorney for the Southern District of New York.