The Gospel according to Cohen
By:
Vic Eldred
•
last year
•
33 comments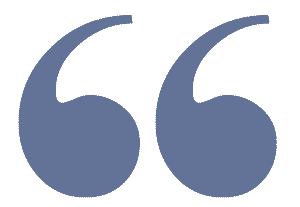 That's right. Lanny Davis choreographed the whole thing, the Clintons' best friend, loyalist, operative, Lanny Davis put this all together. He said the hearing was his idea, he selected this hearing, he had to talk Michael Cohen into coming and most importantly he had to persuade the chairman to actually have it.

As a famous radical once said "elections have consequences" and yesterday we got to see the start of what many of us knew would happen when the democrats took control of the House in January. We were treated to the spectre of Elijah Cummings with a gavel in his hand, Michael Cohen flanked by Lanny Davis along with another lawyer, and Cohen making a lengthy opening statement condemning the President. To top it off, it all took place with the President engaged in diplomatic talks with North Korea, half way around the world. So much for decency or protocol. There was another indication that the democrats were now running the hearing - almost miraculously, there weren't any nasty, obnoxious protesters.

In his opening statement, Cohen made the following pronouncements:

" I am ashamed that I chose to take part in concealing Mr. Trump's illicit acts rather than listening to my own conscience.
I am ashamed because I know what Mr. Trump is.
He is a racist.
He is a conman.
He is a cheat."

This from a man who was convicted of lying to congress. Though Chairman Cummings warned him about lying again, he apparently did it again yesterday and there is already a criminal referral against him. A violation of the FARA law. A serious offense for some (Paul Manafort comes to mind), evidently Cohen was unconcerned filling out a form asking about foreign entities with n/a (not applicable). Rep Mark Meadows called him on it and the Chairman sort of covered for him by asking Cohen if he was simply following his lawyers advice. Cohen said yes. We await the DOJ decision.

When ranking member Jim Jordan characterized his remarks as that being of someone who didn't get the job he wanted, Cohen responded "I did not want to go to the White House. I was offered jobs. I can tell you a story of Mr. Trump reaming out Reince Priebus because I had not taken a job where Mr. Trump wanted me to, which was working with Don McGahn at the White House general counsel,".

CNN disagrees :
"A CNN panel said Michael Cohen made a false claim Wednesday when he said he never wanted a job in the Trump White House during his testimony before the House Oversight Committee.
"The one potential problem that I thought Michael Cohen has is when he was asked if he wanted a job in the White House, and he said no," correspondent Dana Bash said. "Our reporting, I know, Pam, you have been told and I have been told, all of us, by people in and around the process real time, he very much wanted a job in the White House."

https://freebeacon.com/politics/cnn-panel-cohen-lied-when-he-told-congress-he-never-wanted-white-house-job/

In an interview with Jack Tapper 4 days after the election, Cohen says that if asked to serve in Washington he would accept - 100%.

Cohen went on to make unsubstantiated allegations about the President admitting having talked with House democrats prior to the hearing and mixed in lots of anecdotal stories. On numerous occasions he seemed apologetic for his many misdeeds, however his venomous attack on the President undercut what would have seemed to be a man seeking redemption.

The usual circus played out with democrats having a field day at trying to humiliate the President. At least one individual sought to insist the President was a "racist" and accused Meadows of employing "racism" by having a black member of the administration present to counter Cohen's claim the President was a "racist". Republicans found themselves in the position that democrats used to be in - attacking the credibility of the witness, Michael Cohen:

"Mr. Chairman, here we go. Here we go. Your first big hearing, your first announced witness: Michael Cohen. I want everyone in this room to think about this. The first announced witness for the 116th Congress is a guy who is going to prison in two months for lying to Congress," Jordan, the Republican ranking member on the committee, said in his opening statement. While the House Oversight Committee has had many hearings already, this is the first hearing  to announce a star witness in its title.
"Mr. Chairman, your chairmanship will always be identified with this hearing. And we all need to understand what this is. This is the Michael Cohen hearing presented by Lanny Davis. That's right," Jordan continued. "Lanny Davis choreographed the whole darn thing. The Clintons' best friend, loyalist, operative, Lanny Davis put this all together. You know how we know? He told our staff."


It should be pointed out that the Southern District of New York, which is working on allegations (probable) of campaign finance violations and the Presidents financial arrangements, never held Cohen back for those cases. In other words they didn't think he was a credible witness.



Do we believe Cohen this time?

If we do, just remember he testified that he had no personal knowledge of "collusion/conspiracy and that he never - ever was in Prague.



Article is Locked