The world in photos: Oct 31 - Nov 6
By:
No Author Indicated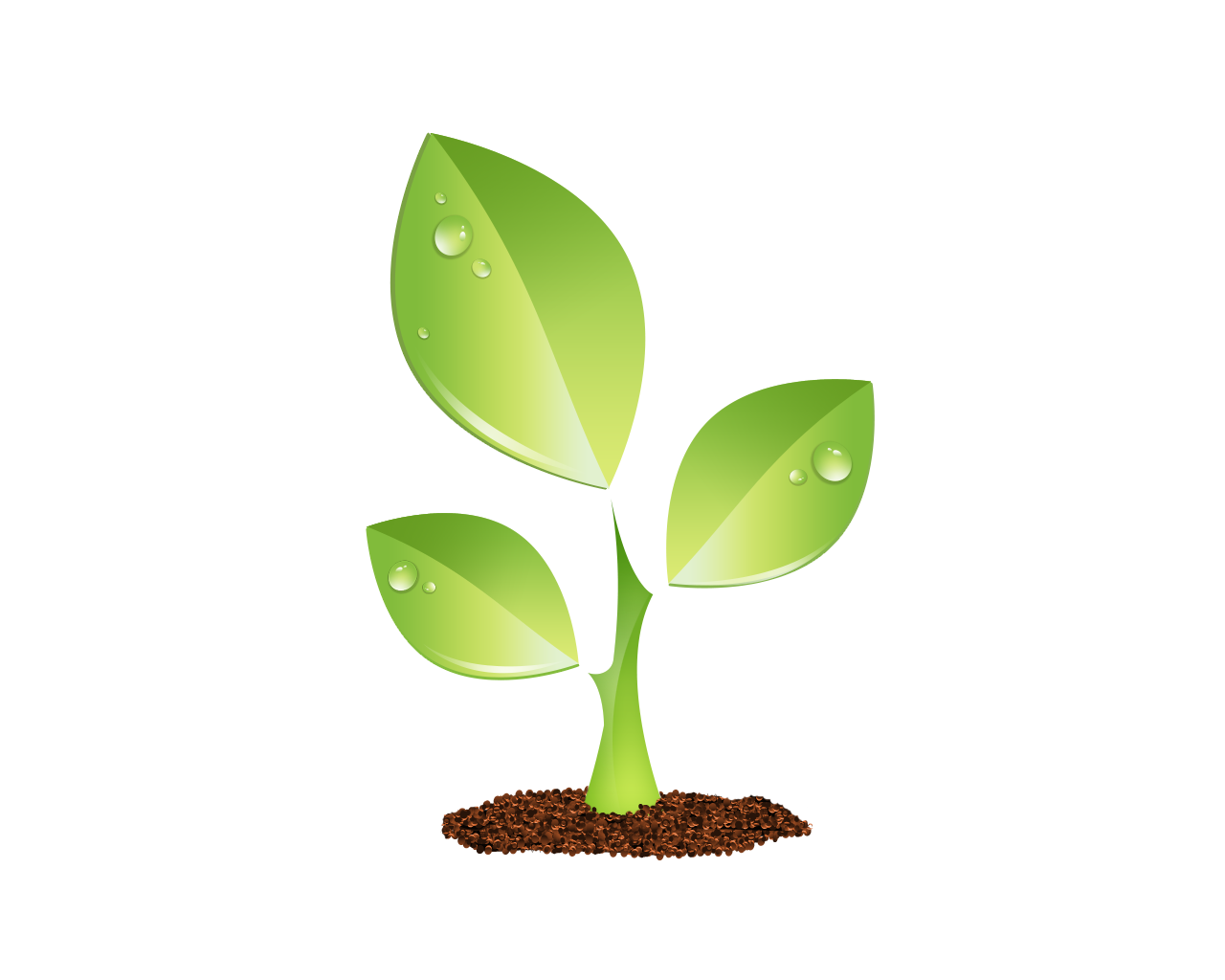 S E E D E D C O N T E N T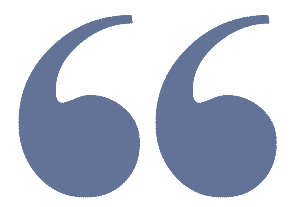 The world in photos: Oct 31 - Nov 6
Here are some of the most striking images from around the world over the past week.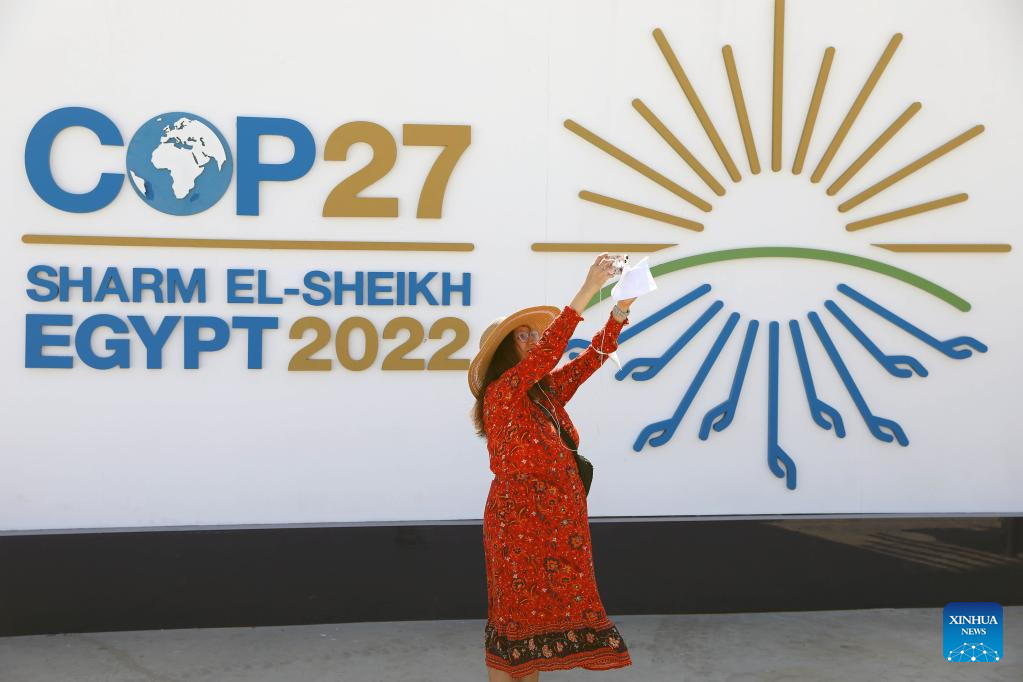 A woman takes pictures in front of a display board of the 27th Conference of the Parties of the United Nations Framework Convention on Climate Change (COP27) in Sharm El-Sheikh, Egypt, Nov 6, 2022. The COP27 opened on Sunday in Egypt's coastal city of Sharm El-Sheikh in hopes to turn global climate finance pledges into action. [Photo/Xinhua]
.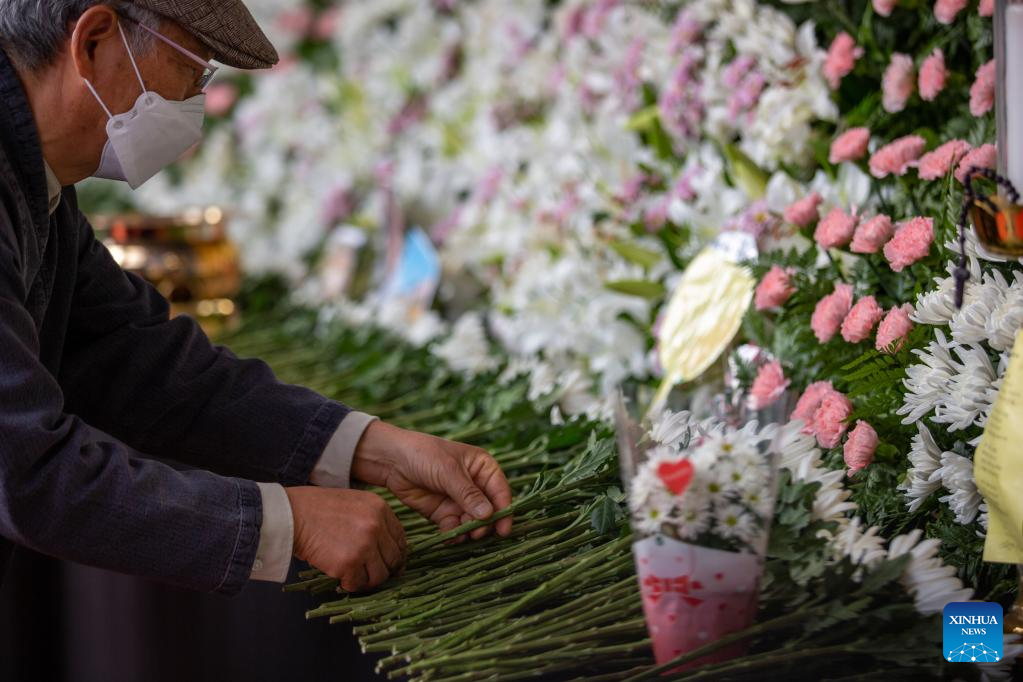 A man lays a flower to a mourning altar set up at Seoul Plaza in Seoul, South Korea, Nov 1, 2022. The death toll from a crowd crush, which occurred on the night of Oct 29 at the Itaewon district of the South Korean capital Seoul during Halloween gatherings, rose overnight, the authorities said Tuesday. At least 156 people were killed and 151 others injured in the incident, according to the Ministry of the Interior and Safety. The government has announced a one-week national mourning period over the tragedy until Nov 5. [Photo/Xinhua]
.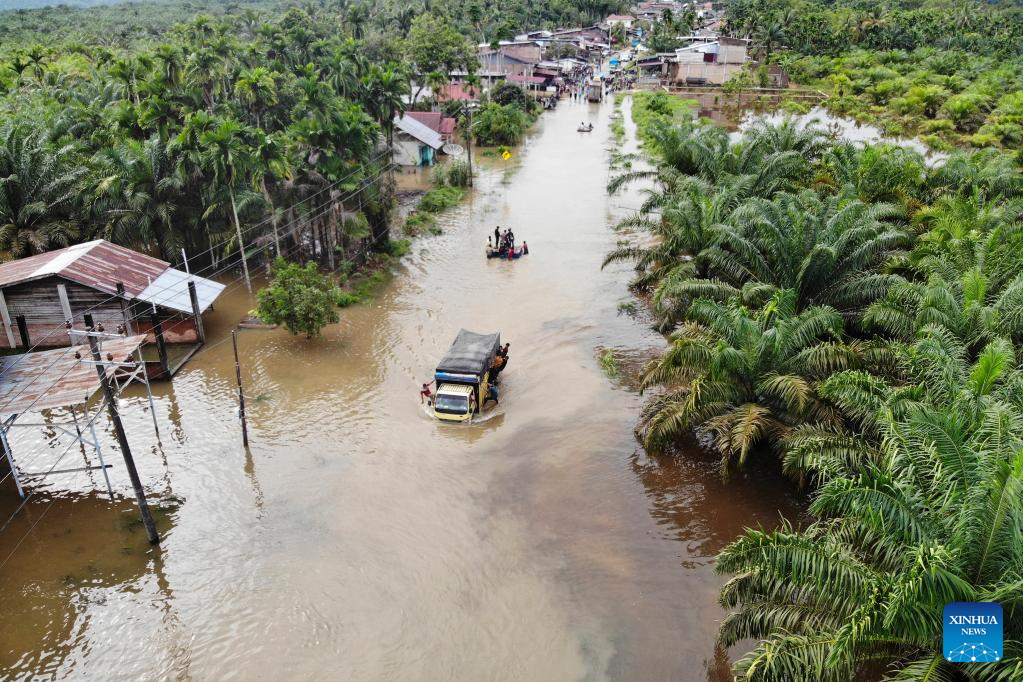 This aerial photo taken on Nov 4, 2022 shows a view of a flooded main road after heavy rain in Aceh Selatan district, Aceh Province, Indonesia. [Photo/Xinhua]
.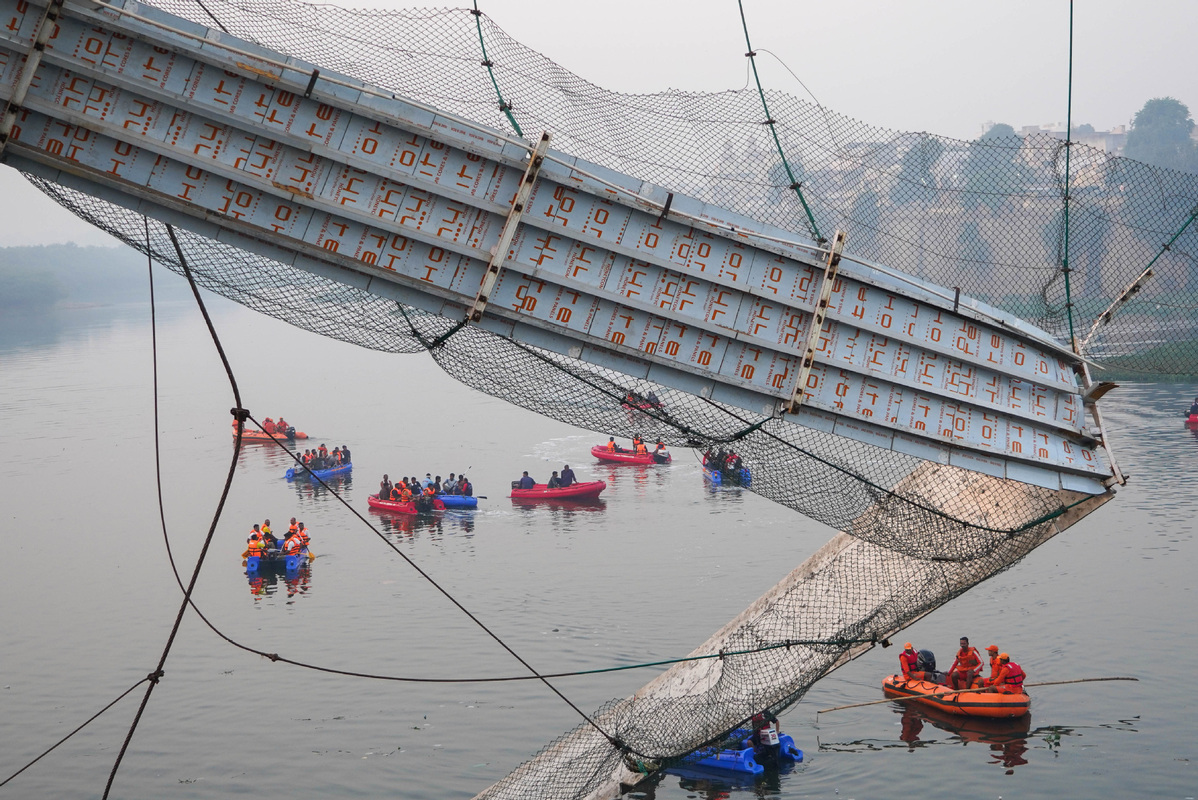 Rescuers on boats search in the Machchhu river after a cable bridge collapsed in Morbi district of India's western state of Gujarat, Oct 31, 2022. India's western state of Gujarat Wednesday observed state-wide mourning to condole the death of more than 100 people who were killed following the collapse of a century-old British-era pedestrian suspension bridge, officials said. [Photo/Xinhua]
.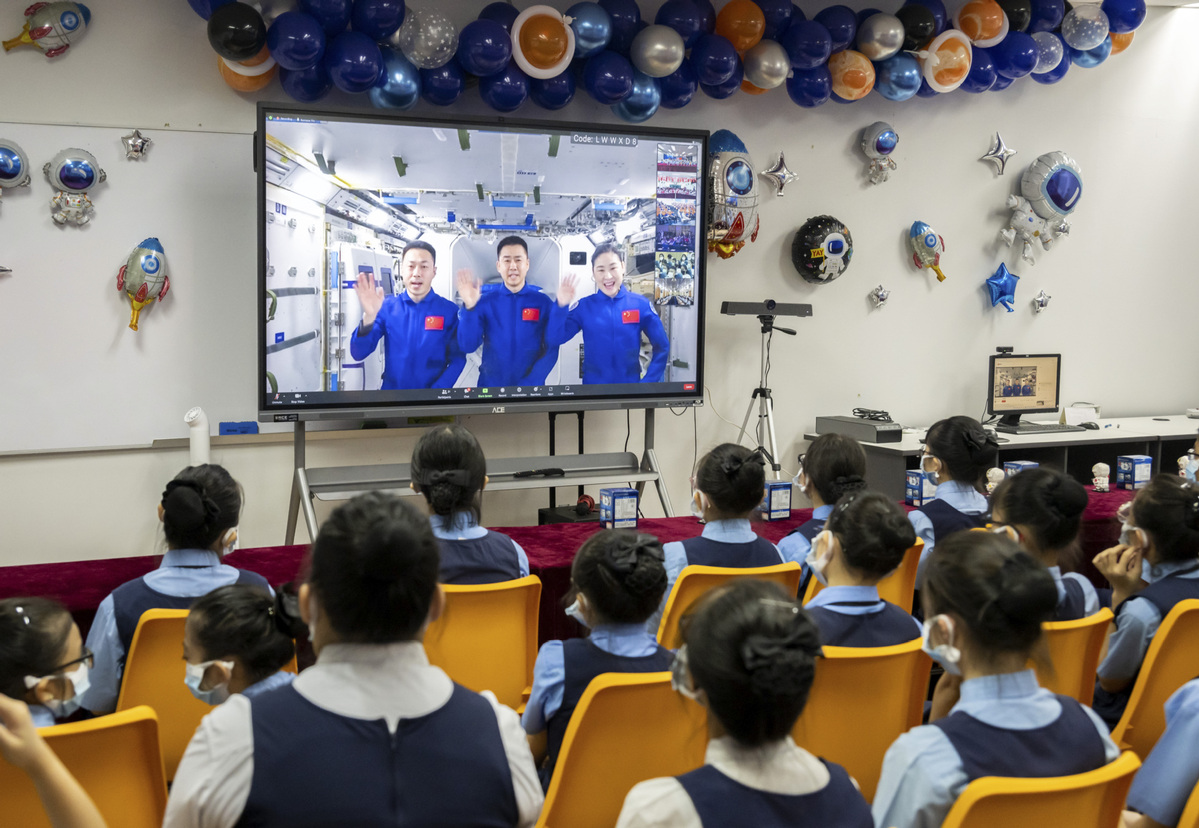 Students participate in the "Talk With Taikonauts" event in Kuala Lumpur, Malaysia, Nov 1, 2022. Hundreds of students across Southeast Asian countries attended Tuesday a live class delivered from China's space station and talked with Chinese taikonauts aboard the Shenzhou-14 spaceship, which inspired them to pursue their space dream. [Photo/Xinhua]
.
Enthusiasts dressed in historical costumes enjoy a ride on their penny-farthing bicycles during their traditional race in Prague, Czech Republic, Nov 5, 2022. [Photo/VCG]
.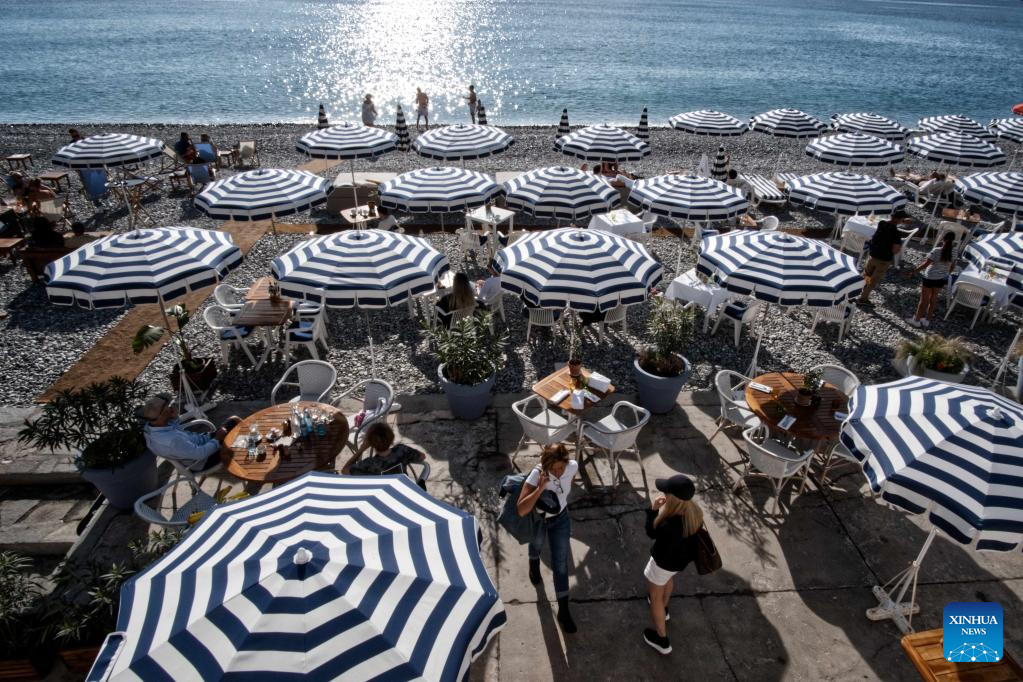 People enjoy themselves at the seaside in Nice, southern France, Nov 2, 2022. October 2022 was the hottest month of October in France since 1945, with an average temperature of 17.2 degrees Celsius, the French national meteorological service Meteo-France said on Wednesday. [Photo/Xinhua]
.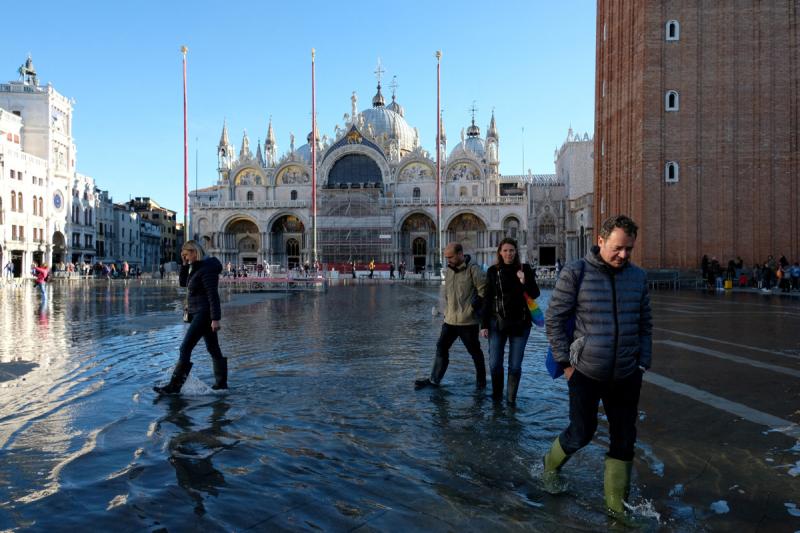 People wade through water on a flooded St. Mark's Square during seasonal high water in Venice, Italy, Nov 6, 2022. [Photo/Agencies]
.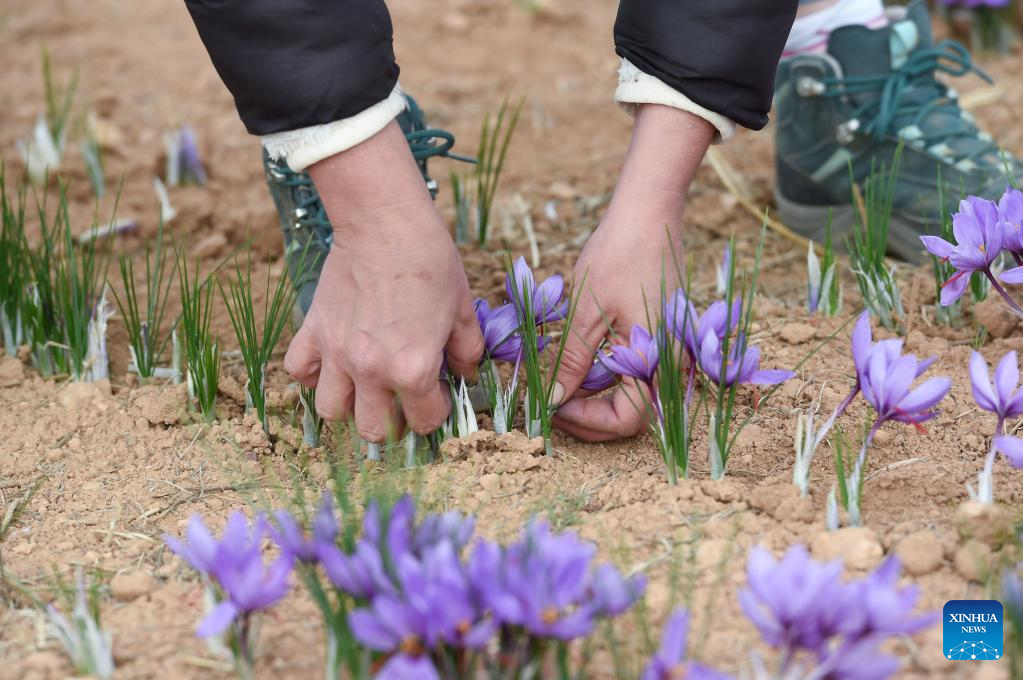 A woman harvests saffron in the field in Madridejos, Spain, on Nov 3, 2022. [Photo/Xinhua]
.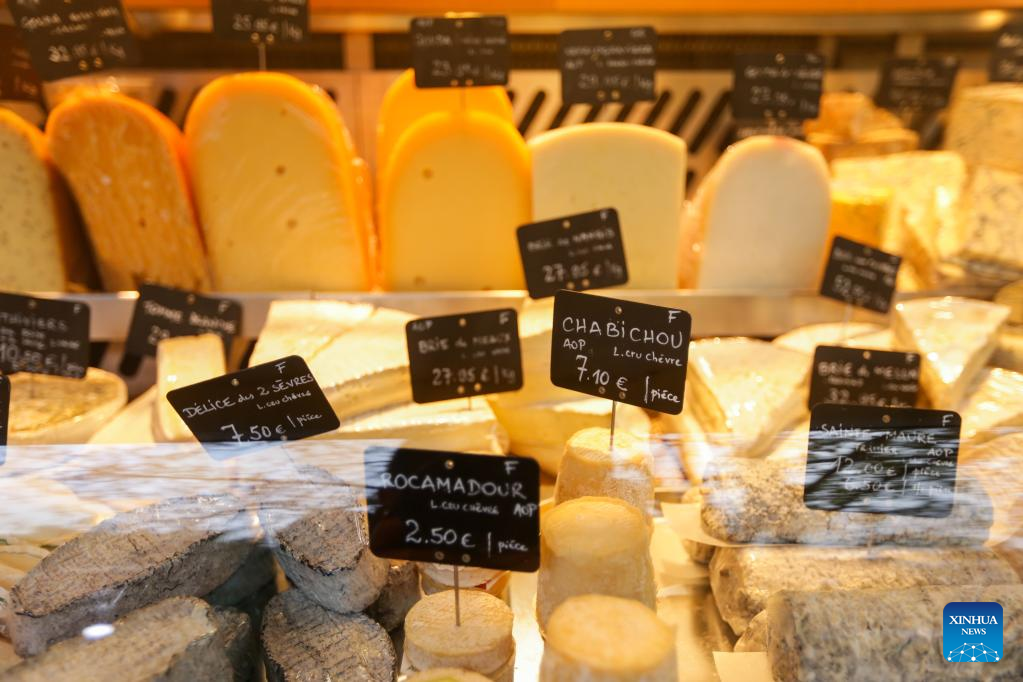 Dairy products and price tags are seen at a market in Brussels, Belgium, on Nov 4, 2022. October's year-on-year inflation rate climbed to 10.7 percent in the eurozone, from 9.9 percent in September. [Photo/Xinhua]
.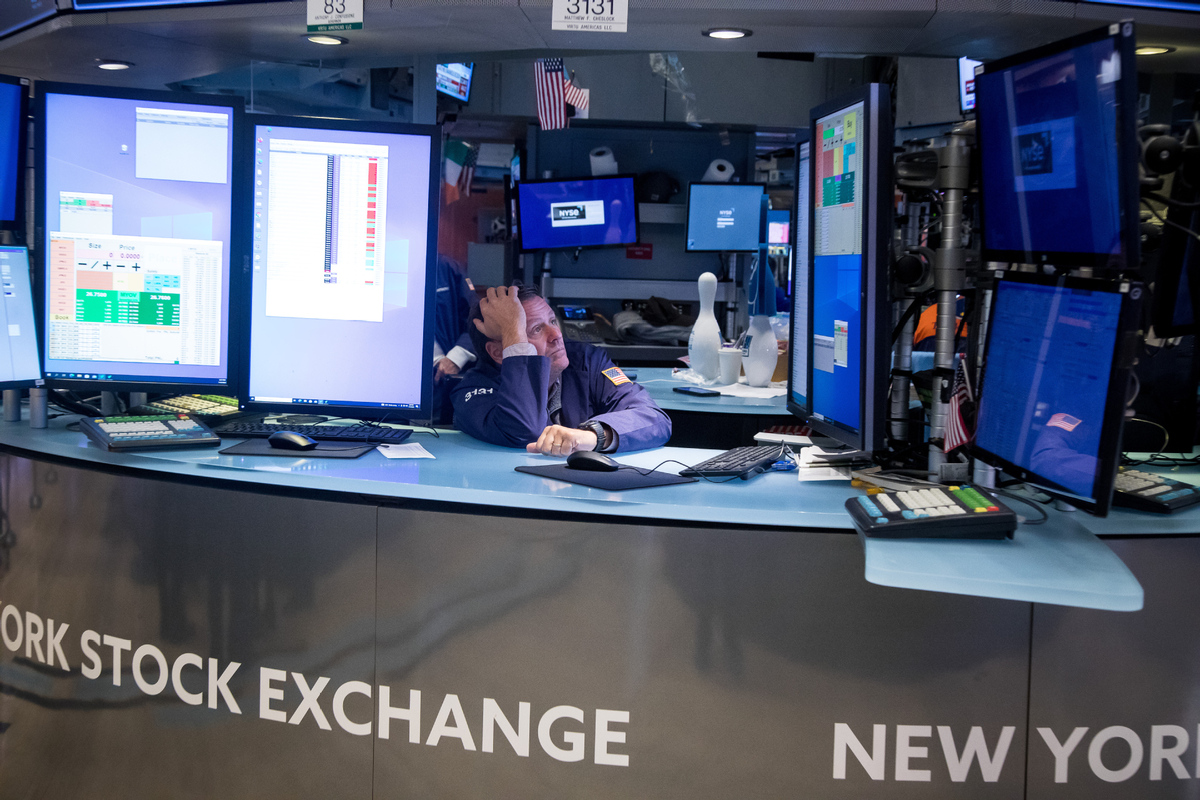 A trader works on the floor of the New York Stock Exchange in New York, the United States, on Nov 2, 2022. US stocks fell sharply on Wednesday as Federal Reserve Chairman Jerome Powell's latest remarks pushed back against the idea of a policy pivot in the near future. The Dow Jones Industrial Average dipped 505.44 points, or 1.55 percent, to 32,147.76. The S&P 500 decreased 96.41 points, or 2.50 percent, to 3,759.69. The Nasdaq Composite Index shed 366.05 points, or 3.36 percent, to 10,524.80. [Photo/Xinhua]