By:
By Wang Ru and Feng Zhiwei
S E E D E D C O N T E N T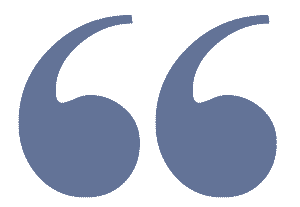 Thread of modernity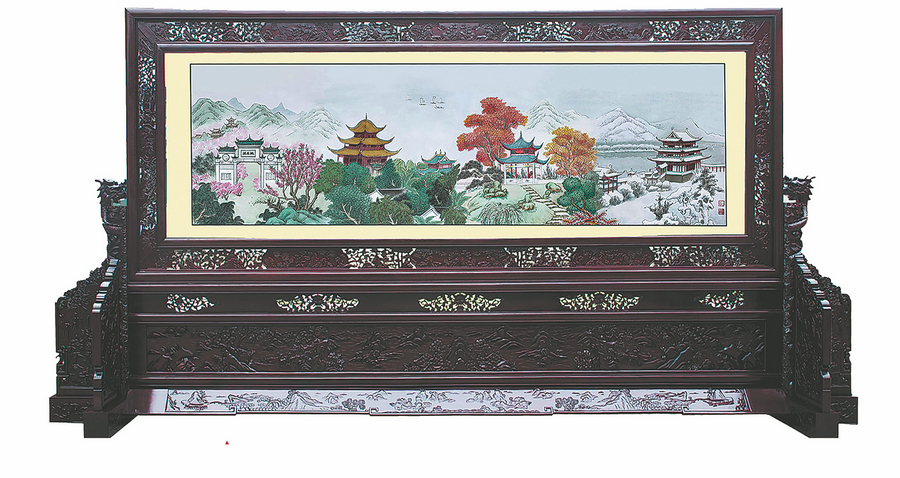 Xiang embroidery master Jiang Zaihong's work Beautiful Scenery of Four Seasons created in 2009. CHINA DAILY
A seventh-generation inheritor of Xiang embroidery is dedicated to the craft, report Wang Ru and Feng Zhiwei in Changsha.
Jiang Zaihong learned an important lesson when she was 11. Born into a family of embroiderers, she was used to seeing her mother do embroidery daily. One day after her mother put aside an unfinished work, the embryonic form of a peony, Jiang, on a whim, added to the flower to speed up the process. She had hoped to garner some praise from her mother. To her disappointment, when her mother saw the work, she just cut out the threads with a pair of scissors, declaring it a failure.
"Actually the flower center should be embroidered after the petals, but I made it before, and that led to visual effects that my mother didn't expect. I was told that when doing embroidery procedures need to be followed," recalls Jiang.
More than four decades later, Jiang, 55, still remembers the story clearly. That principle has guided her for decades as a craftswoman of Xiang embroidery, a national-level intangible cultural heritage, which originated in Changsha, Hunan province. Xiang is the abbreviation of Hunan province in Chinese.
After years of working in this profession, Jiang has become a master of the craft. She has created new stitches for Xiang embroidery, restored an ancient stitching technique, started a business of embroidered products and held exhibitions in many countries and regions.
Xiang embroidery is one of the four best-known styles of embroidery in China along with Su embroidery from Suzhou, Jiangsu province; Shu embroidery, which is popular in Sichuan province and Chongqing; and Yue embroidery, popular in Guangdong province. Xiang embroidery has a history of more than 2,000 years. It features rich colors and has vivid visual effects.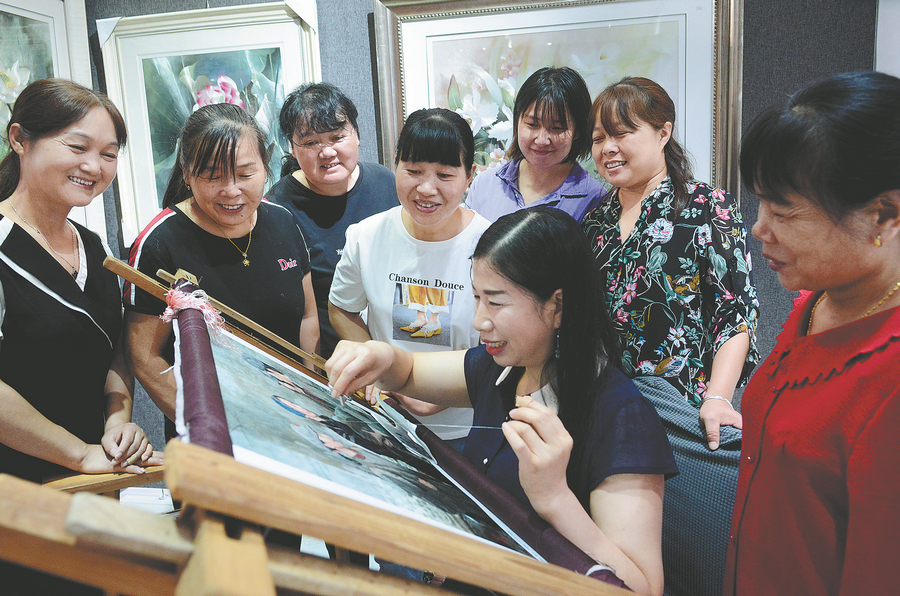 Jiang shows her embroidery technique to visitors at her company in Changsha. CHINA DAILY
"A saying about Xiang embroidery goes, 'An embroidered flower seems to be fragrant, an embroidered bird seems to be chirping, an embroidered tiger seems to be running and an embroidered figure seems to have vivid expressions,'" says Jiang.
At 18, she was recruited by Hunan Embroidery Research Institute and became a professional embroiderer, and learned Xiang embroidery from masters such as Zhou Jinxiu and Liu Aiyun. Two years later, when a skilled embroiderer who worked at the institute passed away suddenly and her work about tigers was unfinished, Jiang got the task and did it well. That was her first attempt at pengmao (fluffy stitching), a technique in Xiang embroidery to make vivid patterns of tigers and lions.
In Su embroidery, the cat is a pattern subject, while in Xiang embroidery it's the tiger. In the 1950s, craftswoman Yu Zhenhui invented pengmao, which makes one side of an embroidery fluffy. That ensures a three-dimensional effect of threads like fur. The technique has become a feature of Xiang embroidery.
In 1988, Jiang received a task to restore an ancient stitch from an embroidery unearthed in Mawangdui, a tomb of the Western Han Dynasty (206 BC-AD 24), in today's Changsha, Hunan province. She says she visited a museum with a colleague to observe the needlework and brought a notebook to copy the patterns and colors and went home to replicate the work.
"Then we went to the museum again to compare and analyze, and finally made clear how the stitching was done," says Jiang. "I realized it can create an elegant effect but the work is demanding. Maybe that's why it was gradually lost over time."
In the next several years, Jiang says she found some people's special demands for embroidery were often not met by the institute, and decided to start her own business after resigning in 1991. It took her more than 10 years to become successful as a businesswoman. Products of her company, from everyday objects to artifacts, have been sold in many places.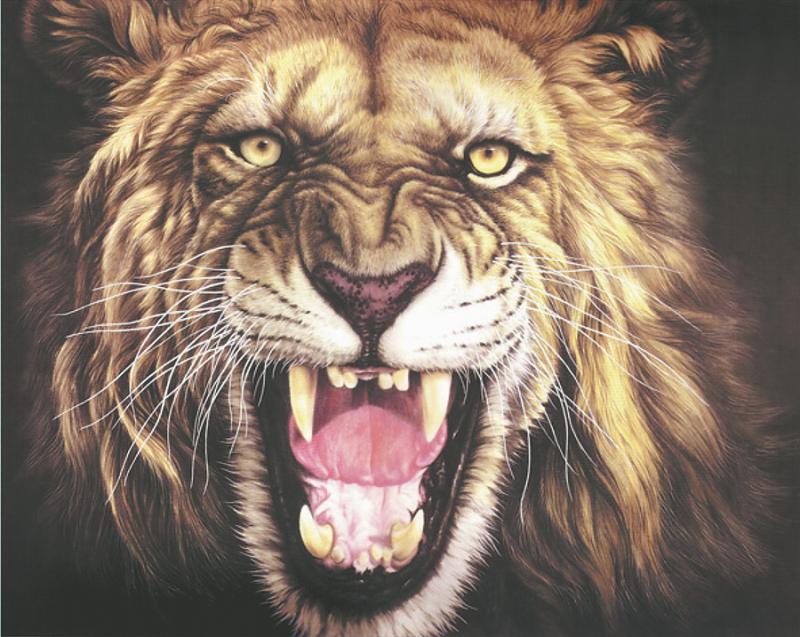 Jiang's embroidery A Male Roaring Lion which was auctioned for 1.2 million yuan ($173,000) in Beijing in 2010. CHINA DAILY
"In 2016, I held an exhibition in Taiwan for 12 days. The orders I received during those days took embroiderers in my company three years to complete," says Jiang.
She never dropped her needles, and has continued to create a number of popular works. One of them, Chenwu Hehua ("morning mist around lotus"), won the top prize at the 2008 Hundred Flowers Awards, an important event in China's arts and crafts circle.
She used a number of stitches to make the work, and applied a technique that normally imitates the visual effects of oil paintings, by overlaying it like a Chinese ink painting. That gave the embroidery a balanced effect of light and shade.
Born in Shaping subdistrict, Changsha, which is known as the hometown of Xiang embroidery, it's not surprising that Jiang is the seventh generation in her family working as a craftswoman, since almost every family there has a long history of embroidery. Jiang and many of her female counterparts had a similar childhood. They learned embroidery as children from older family members, and made money by selling their embroidered bedsheets and pillowcases even as teenagers.
"Almost all local women were able to do embroidery, except for newcomers," recalls Jiang.
Many local men, on the other hand, took part in the industry by painting patterns for embroidery. Jiang's grandfather was a painter, and such a family combination, with a male painter and a female embroiderer was common in the local area.
Jiang also grew interested in designing clothes when she was young, and considered learning it, but after working in embroidery, she inherited and developed the family craft.
Influenced by Jiang, her son, Chang Jiang, has learned the craft, and is working to promote it. "Although my mother has gained fame in Xiang embroidery with her efforts, she is still improving on her skills," says Chang.
"She has demonstrated that living is simply not for money. Finding something you love and devoting time to it will help you contribute to society," he adds.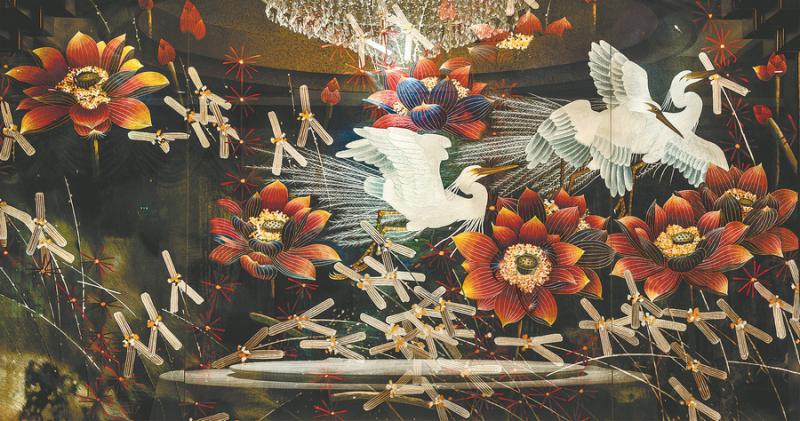 Jiang's embroidery Fragrance of Lotus Spreading Far. CHINA DAILY