ICYMI: Special: THE FASCIST OCCUPATION OF THE CONGRESS OF THE UNITED STATES
By:
Bob Nelson
•
one week ago
•
16 comments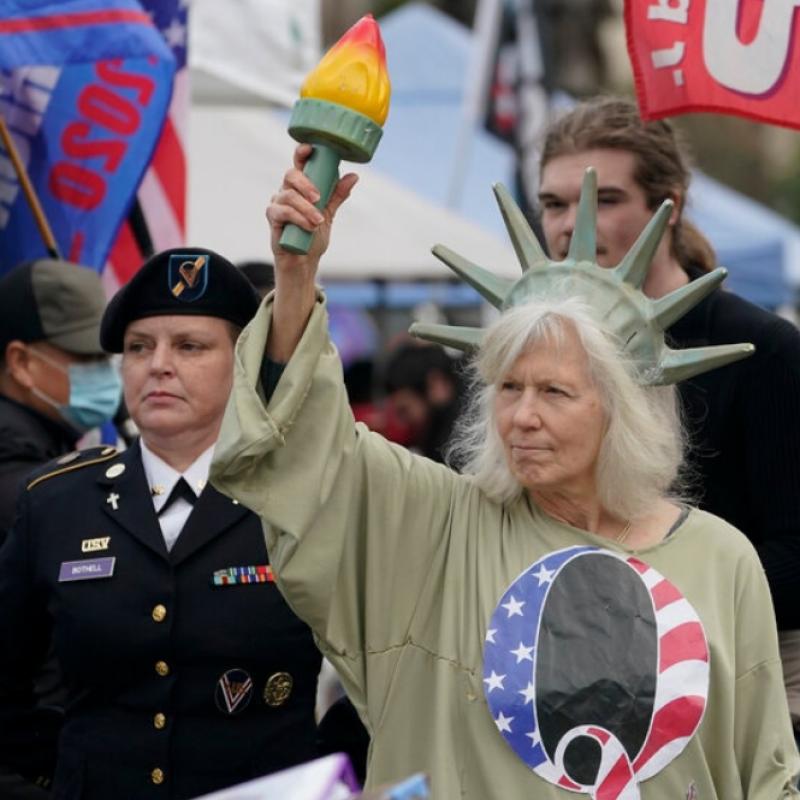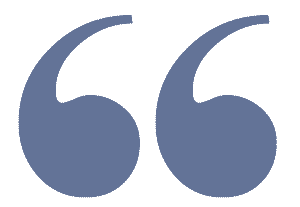 Never! Never since the founding of the Republic!

Seditionists occupied the seat of American democracy.
I'm sorry to present so much stuff at one time... but my telex is simply overflowing!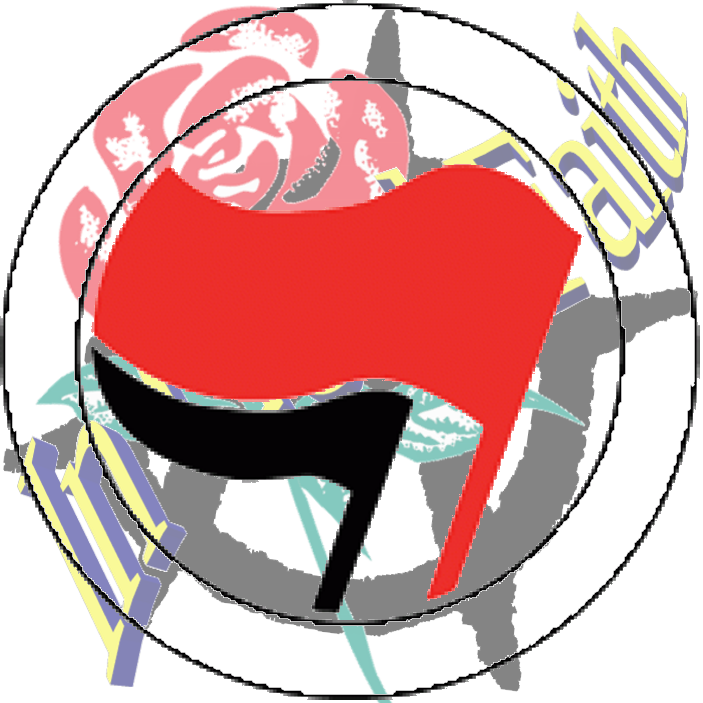 • Ayanna Pressley got it right
• Trump's New Criminal Problem
• New York Bar Association launches probe to expel Giuliani
• Big companies pause their political contributions
• We're in an Extraconstitutional Limbo
• The military has a hate group problem. But it doesn't know how bad it's gotten.
• This Putsch Was Decades in the Making
• Even a squashed coup can set the course for authoritarianism. Just ask Russia.
• Josh Hawley fanned the flames for diehard Trump voters. Will his gambit pay off?
• The Attack on Democracy Is Not Over. It's Still Happening. Right Now.
• The Alt-Right Is Now the Entire Right
---
---

---
---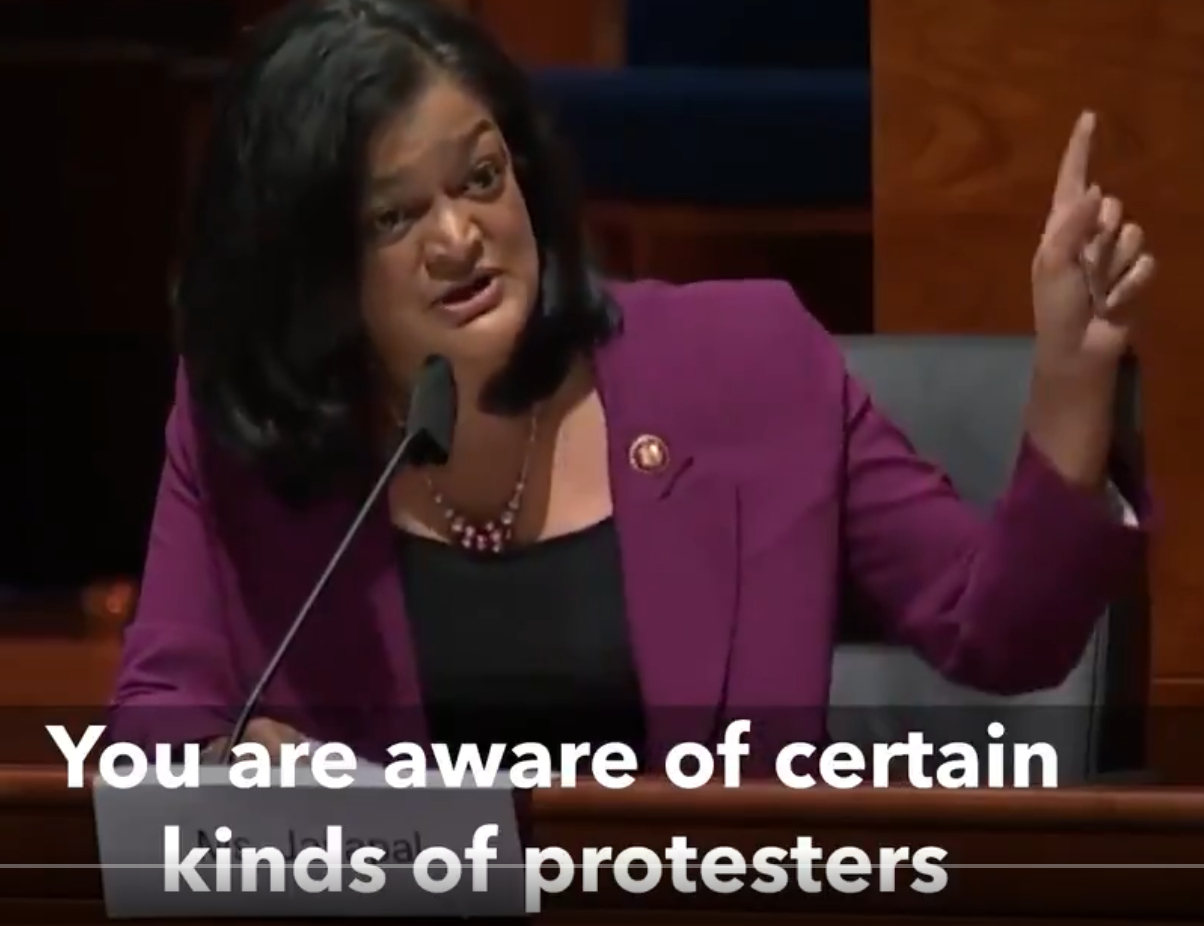 ---
---
Trump's New Criminal Problem
    The president could face charges for inciting the Capitol riot—
    and maybe even for inciting the murder of a Capitol Police Officer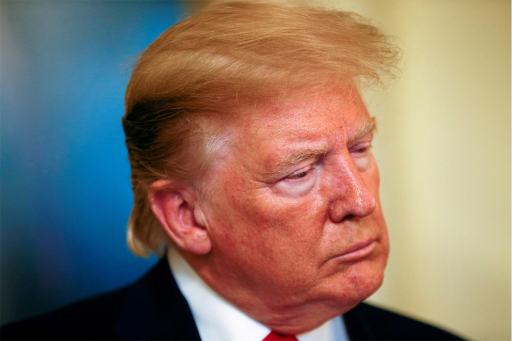 The world watched in horror Wednesday as a violent insurrectionist mob attacked the U.S. Capitol in an attempt to obstruct the democratic process of certifying the vote for president. Five Americans died in the attack, including Capitol Police Officer Brian Sicknick. If the federal investigation into the deaths determines that those responsible were incited to violence at the Save America rally that occurred just hours before, President Donald Trump could face criminal charges, even if he didn't storm the Capitol himself.
The federal criminal code (18 USC 373) makes it a crime to solicit, command, induce or "endeavor to persuade" another person to commit a felony that includes the threat or use of physical force. Simply put, it is a crime to persuade another person, or a mob of several thousand, to commit a violent felony.
From the early results of the investigation, we know that several insurrectionists already have been charged with felonies. However, the crime posing the biggest problem for the president could be having solicited the mob into a seditious conspiracy. The federal criminal code makes it a crime for "two or more persons … to oppose by force the authority [of the United States] or by force to prevent, hinder, or delay the execution of any law of the United States" (18 USC 2384). That felony, including the use of force, clearly was committed by the mob after being encouraged by the president.
In mid-December, Trump tweeted, "Statistically impossible to have lost the 2020 Election. Big protest in D.C. on January 6th. Be there, will be wild!" At the Save America rally, Trump exhorted his supporters to "stop the steal," shortly before they launched their attack. He commanded the crowd, "Because you'll never take back our country with weakness. You have to show strength and you have to be strong." He made it clear: "If they do the wrong thing, we should never, ever forget that they did. Never forget." Near the end of his address, Trump went on to remind his supporters, "The radical left knows exactly what they were doing. They are ruthless and it's time that somebody did something about it."
Then, the president closed his nearly 11,000-word performance saying, "So we are going to—we are going to walk down Pennsylvania Avenue, I love Pennsylvania Avenue, and we are going to the Capitol, and we are going to try and give—the Democrats are hopeless, they are never voting for anything, not even one vote but we are going to try—give our Republicans, the weak ones because the strong ones don't need any of our help, we're try—going to try and give them the kind of pride and boldness that they need to take back our country. So let's walk down Pennsylvania Avenue."
As a person with good lawyers and experience being investigated, Trump would undoubtedly claim these comments were nothing more than First-Amendment-protected political speech if he were charged with encouraging the mob to commit seditious conspiracy. But that might not help. In 1969, the U.S. Supreme Court, in   Brandenberg v Ohio , found that the government can punish inflammatory speech when it is "directed to inciting or producing imminent lawless action and is likely to incite or produce such action."
Trump passes the test. As his statements make clear, he brought the members of the mob to D.C. He convened them at a rally; he and others inflamed the audience with lies about a stolen election and their duty to save the country from the certification that was underway at that moment. He pointed them at the Capitol and persuaded them to "do something about it." He offered to go with them. He had every reason to believe his rhetoric would lead to violence in the same way it did at his rally on December 12.
Trump could also have a bigger problem. If the federal murder probe into Officer Sicknick's death determines that those responsible were incited to violence at the Save America rally just hours before, Trump could find himself charged with inciting a murder. Proving the president intended to incite the crowd to commit murder would be a long shot bordering on impossible. But   the mere fact that we are discussing this remote possibility is a sad statement about the state of this presidency.
The Department of Justice, the FBI and the Capitol Police are conducting a broad and thorough investigation. The facts uncovered in that investigation—not politics, fear or favor—will determine who is prosecuted. While there is little question that Trump's words at the rally, and those of others (Rudy Giuliani, Donald Trump, Jr.), incited the crowd to what the Brandenburg court called "imminent disorder," we will have to wait on the prosecutors to assess the merits of any possible cases.
In the meantime, the images of that disorder erupting in an excruciating torrent of violence against the foundation of American democracy will repeat on an endless loop in our memories. If our democracy is to recover from that assault, all those responsible should be held accountable.
---
---
New York Bar Association launches probe to expel Giuliani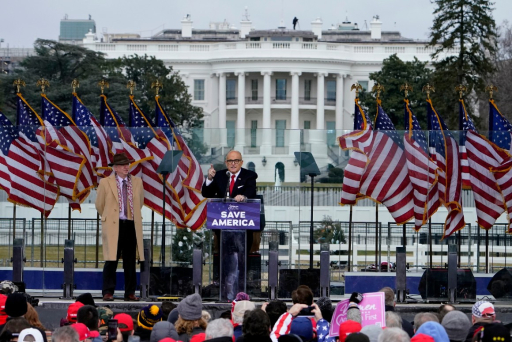 The New York State Bar Association is launching an inquiry into expelling Rudy Giuliani from its membership over his role in inciting the mob that stormed the U.S. Capitol last week.
Rudy Giuliani speaks at a Jan. 6 rally in support of President Donald Trump before attendees rushed the Capitol building.
Jacquelyn Martin/AP Photo
The Bar Association   said Monday it has received hundreds of complaints   about Giuliani, President Donald Trump's personal attorney and the former mayor of New York City. Its president, Scott Karson, "has launched an inquiry pursuant to the Association's bylaws to determine whether Mr. Giuliani should be removed from the membership rolls of the Association," the group said in a statement.
The Bar Association cites Giuliani's   speech to a group of thousands of Trump supporters   outside the White House before they headed for the Capitol, where he repeated baseless claims that election fraud is to blame for Trump's loss.
"If we're wrong, we will be made fools of, but if we're right a lot of them will go to jail," Giuliani, the former U.S. Attorney for the Southern District, said. "Let's have trial by combat."
The bylaws of the Bar Association prevent membership for anyone who advocates the overthrow of the United States government or of any state or locality by force or illegal means. Expulsion from the association would not affect Giuliani's ability to practice law in the state.
"Mr. Giuliani's words quite clearly were intended to encourage Trump supporters unhappy with the election's outcome to take matters into their own hands," the association said in its statement. "Their subsequent attack on the Capitol was nothing short of an attempted coup, intended to prevent the peaceful transition of power."
As part of the inquiry, Giuliani will have the opportunity to explain his actions if he chooses. He did not immediately respond to a request for comment.
"This decision is historic for NYSBA, and we have not made it lightly," the group said. "We cannot stand idly by and allow those intent on rending the fabric of our democracy to go unchecked."
While only a court can actually disbar Giuliani, it has been more than a century since the group last expelled a lawyer who had not already been disbarred: It last happened in 1904, the association estimates. It set up its current bylaws outlining the process for removing a member in the 1970s and has only used them for lawyers already stripped of their license.
State Sen. Brad Hoylman said he will file a formal complaint with the Appellate Division of the state court system asking them to revoke Giuliani's law license.
Giuliani's "participation in a scheme to unlawfully overturn the results of a free and fair election and his complicity in inflaming a violent coup attempt on our seat of federal government" adds up to "rampant and egregious violations" of the rules of professional conduct governing attorneys in the state, Hoylman (D-Manhattan) said Monday.
"There can be no room in the profession for those who seek to undermine and undo the rule of law," he said. "I'll do the same for any other attorney licensed in New York who was found to have participated in last week's assault on our democracy. There must be consequences for seditious acts."
---
---
Big companies pause their political contributions

JPMorgan Chase is halting all political donations from its PAC for six months.
Justin Lane/EPA, via Shutterstock
Big businesses often donate to both political parties and say their support is tied to narrow issues of specific interest to their industries. That practice became increasingly fraught last week, after a pro-Trump mob stormed the Capitol and some Republican lawmakers tried to overturn Joseph R. Biden Jr.'s win in the presidential election.
A flurry of companies have since reviewed political giving via their corporate political action committees:
Morgan Stanley is suspending all PAC contributions to members of Congress who did not vote to certify the results of the Electoral College, a spokesman said.

Marriott said it would pause donations from its PAC "to those who voted against certification of the election," a spokeswoman told DealBook. She did not say how long the break would last or how the hotel chain would decide when to resume donations.

The chemicals giant Dow said it was suspending all PAC contributions "to any member of Congress who voted to object to the certification of the presidential election." The suspension will last for one election cycle — two years for representatives and up to six years for senators.

AT&T, one of the biggest political campaign contributors in the United States, said in a   statement   on Monday that its political action committee had decided to suspend contributions to members of Congress who voted against the certification of Electoral College votes last week.

Hallmark requested the return of campaign contributions its PAC made to Senators Josh Hawley Missouri and Roger Marshall of Kansas, both of whom voted against certifying the presidential election results. "Hallmark believes the peaceful transition of power is part of the bedrock of our democratic system, and we abhor violence of any kind," the company said in a statement. "The recent actions of Senators Josh Hawley and Roger Marshall do not reflect our company's values."

Airbnb condemned the violence in Washington,   saying in a statement   that it "will update its framework and withhold support from those who voted against the certification of the presidential election results."

The Coca-Cola Company said in a statement that it would also suspend political giving: "These events will long be remembered and will factor into our future contribution decisions."
Blue Cross Blue Shield, Boston Scientific and Commerce Bancshares are taking a similar, targeted approach to donation freezes. The newsletter   Popular Information is tracking   the responses of these and other companies that donated to lawmakers who challenged the election result.
Some big banks are pausing all political donations — to those who voted to uphold the election as well as to those who sought to overturn it — a tactic that is raising eyebrows. Goldman Sachs   is freezing donations through its PAC and will conduct "a thorough assessment of how people acted during this period," a spokesman, Jake Siewert, told DealBook. JPMorgan Chase and Citigroup also said they would postpone all campaign contributions.
Facebook will pause all of its contributions to political action committees representing either party for at least the remainder of the first quarter of 2021, the company confirmed in a statement on Monday, citing the need to review its policies. A spokesman for Microsoft confirmed that it would do the same.
Other companies, including Bank of America, FedEx and Wells Fargo, said they would review their corporate contribution strategy.
---
We're in an Extraconstitutional Limbo
The president's grasp of the reins of executive power has slipped.
   Other elected officials must bring us back within the confines of the constitutional order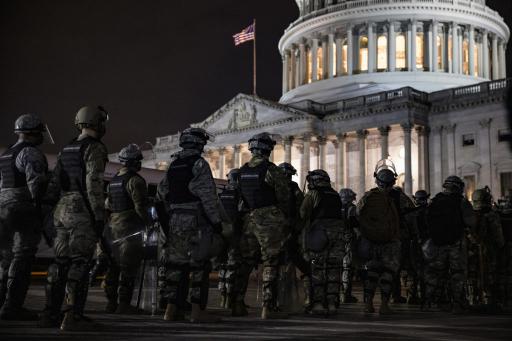 Last Wednesday Vice President Mike Pence effectively   took over the executive function of the U.S. government . Insurrectionists had charged the Capitol, just as the election was being confirmed inside. For reasons that   remain   unclear , but which matter enormously and will   surely   crystalize   over time, security did not hold, and someone had to send in backup. According to   press reports , and Maryland Governor   Larry Hogan , and anyone who was watching events unfold at home, there was some sort of   crisis and failure in the hierarchy of command   that lasted   more than an hour ; it appears that President Donald Trump would not take the actions he so plainly needed to. And so Vice President Pence, in consultation with other leaders, did. In order to protect the Capitol, he sidestepped the sitting chief executive—who had proven, not for the first time but in the most flagrant manner imaginable, that he could not be trusted to defend our constitutional forms.
To put it in the least incendiary terms: President Trump failed to take the necessary actions when a violent mob attacked and seized the Capitol. He failed while it was full of our elected representatives. He did so while they were doing the most basic, essential democratic work. Whether or not criminal charges would hold, Trump also   primed   his supporters for such an attack.
And while there were some oddballs in cosplay strolling through those halls, there was also very real violence and terror. Dozens of police were injured. Five people are now dead. All of this was   predictable   and, indeed,   predicted . But whatever happened, and whatever the causes, we know one thing with perfect clarity:   The president did not do his job.
In the days since the violent attack, Trump's authority has eroded still further. Two cabinet members and several White House staffers   have resigned . There   are   reports   that House Speaker Nancy Pelosi has "gotten assurances there are safeguards in place in the event President Trump wants to launch a nuclear weapon"; she shouldn't have needed to do this, and the fact that she did raises all kinds of obvious questions about the relationship between civilian and military power. And now, of course, Trump has officially been banned from   Twitter , "due to the risk of further incitement of violence"; this is another serious (and rightful) affront to his legitimacy, no matter that it was done by a private company.
So, however we look at it, and however much we wish things were otherwise, we are currently in the thick of a constitutional crisis. The Constitution is the set of laws through which we allocate, balance, and transfer power in the United States. Laws and procedures are preferable to inchoate struggle, violence, and insurrection. Right now, however, the Constitution is not fully operative, because the person occupying the most important office in the system, Donald Trump, does not have the authority he needs to execute the duties of the office. The person who was elected to lead the executive has lost so much legitimacy that it is unclear who holds the reins.
H onesty about the fact that we are in a state of extraconstitutional limbo is appropriate and necessary right now, partly because   political truths   are in such short supply, partly because there is no going back and events might require a federal response with clarity about the chain of command, and partly because it helps to shine a light on the duty other leaders have to restore constitutional order.
With a view to achieving greater clarity, here are four things that everyone needs to understand: First, Pence and the other leaders involved here appear to have taken us beyond the strict parameters of the Constitution. Second, the president has, as a matter of fact but not yet of law, lost legitimacy and authority. Third, this is a very precarious situation, but it could be worse. Fourth, our elected representatives have the authority and duty to bring us back within the confines of constitutional order.
On the first point: We need to be honest about the fact that, when our democratic representatives sidestep executive authority like this, even to protect us and the Constitution, they step outside of constitutional bounds and seize some kind of emergency powers. This does not make their actions illegal or unconstitutional, but it does make them extraconstitutional. Perhaps the closest analogue here is when Vice President Dick Cheney appears to have acted decisively to give the shootdown order for the United Airlines Flight 93 on September 11, 2001. According to the   9/11 Commission Report   (see pages 40-41), confusion about the chain of authority was cleared up within two minutes. By contrast, during last week's storming of the Capitol, there was no immediate, decisive action by executive branch authorities. And White House Press Secretary's Kayleigh McEnany's   tweet   is not   enough   to   clear the air . So, to be as clear as possible: Pence and the other leaders involved here did—and are doing—the right thing, because immediate action was needed on Wednesday (and because Trump more generally poses a grave danger). But they have brought us into an extraconstitutional limbo.
Second, the actions of leaders like Pelosi and Pence demonstrate that the president has, as a matter of fact, lost a good deal of his authority. The issue is not just about whether Trump is capable of fulfilling his duties, or whether he is impeachable. The fact is that on Wednesday, and since Wednesday, Vice President Pence and others have   demonstrated   that they no longer trust him, in a pretty stark and public way.   Others have made the same point more subtly: "[M]any Republican lawmakers are already employing [what] one GOP strategist termed . . . the 'wink, wink, nod, nod' strategy, by which lawmakers simply treat VP Mike Pence as president,"  reports  Politico , while,  according to the  Washington Post , Senate Majority Leader Mitch McConnell "has told fellow senators and other confidants that he does not plan to speak with Trump again."  Again, I think that was and is the right thing to do, and I imagine history will not judge them harshly for these actions. But in the days ahead, they don't get to just dial those choices back, or plausibly pretend this isn't happening. If Trump wasn't fit for the job on Wednesday, when it really mattered, then he isn't going to be better today. The train has left the station.
Third, as things stand, conditions remain awfully ambiguous and precarious. The question of who actually holds power—the most raw power in the world—is   far too unsettled . What is actually going on with the nuclear codes? What will happen if there are more riots and unrest, or more attacks against our core institutions, or on our representatives? Will someone be ready with backup if law enforcement fails? What if there is a natural disaster, or an event abroad that requires a swift response? These are hard questions at the best of times. As we all witnessed on Wednesday, uncertainty in the chain of command significantly increases the potential for chaos and catastrophe.
So, fourth, as both a constitutional and a prudential matter, Trump must be removed from office as quickly as possible—via impeachment and conviction or the Twenty-fifth Amendment. Speaker Pelosi has made clear this is what she   intends . There is no excuse for anyone who does not work to remove him. Pence and other leaders have   already acted   on the premise that the president is " unable to discharge the powers and duties of his office ." Now is the time to formalize these realities so as to settle any constitutional ambiguity for the days that remain before President-elect Biden's inauguration.
---
O thers have written   powerfully   about all the good   reasons   why Trump   can and should   be ousted, and   emergency powers invoked . Among other things, he should not have the authority to pardon criminals who participated in the Capitol's siege (let alone himself). My point here is different: He has already lost a good share of his authority, and so, like it or not, we are in the thick of a constitutional crisis. Our leaders have the tools, and the responsibility, to change that, by starting the impeachment process, or invoking the Twenty-fifth Amendment, and by making plain to the American people, on every platform available, why it is necessary and constitutional to do so. They need to make it clear—through the formal processes available, and for the sake of both the current crisis and the historical record—where executive authority actually resides, and why it is no longer with Trump. Republicans in Congress and conservatives in the media also bear a particular responsibility for explaining, on Fox News and talk radio and everywhere else, why it is better to follow this overtly constitutional course as opposed to the present ambiguous one.
Arguably, our current state of extraconstitutional limbo is not a cause for panic, since it is better to be in a constitutional crisis than to have Donald Trump clearly in charge. But we would be far better off with an unambiguously constitutional formalization of his removal from power. That path has the benefit of affirming the importance of constitutional limits and of reifying our democratic commitments at a moment of awful vulnerability. Impeachment or removal would also align with the dual truths of what we have just witnessed: that Trump has shown himself clearly unable to defend the Constitution (and hence the American people, as a "We the People"), and that, despite the office he holds de jure, he is no longer de facto fully authorized with the powers required to do so.
Regardless of whether it succeeds or fails, swift, lawful, constitutional action is a whole lot better than inaction and constitutional ambiguity. Removing the president via constitutional means is more transparent about the severity of what has transpired. It sets a better example for the future. It makes us safer in the ways that matter most, by protecting the constitutional order rather than coddling Trump's feelings or cowering before threats of further violence. And if it is executed with some genuine Republican support, it could be the first step towards renewed civic trust.
Any actions that can bring the deeds of those in power into a closer alignment with Americans' shared constitutional values should be welcomed. Such actions are important pledges of hope towards our shared institutions, and the necessary foundation of a better future. At this time of dreadful sadness and uncertainty, nothing matters more.
---
---
The military has a hate group problem. But it doesn't know how bad it's gotten
The rise of extremism in the ranks is seen as a "crisis issue" but the military's efforts to weed out radicals are "haphazard" at best.
The Pentagon is confronting a resurgence of white supremacy and other right-wing ideologies in the ranks and is scrambling to track how acute the problem has become in the Trump era.
It's an issue that has simmered in the military for years, but is now front and center following signs that former military personnel played a role in the deadly attack on the U.S. Capitol last week.
Tackling the influence of hate groups, racist propaganda and anti-government sentiment in the officer corps and enlisted ranks must be an immediate task for Joe Biden's pick for secretary of Defense, retired Gen. Lloyd Austin, according to lawmakers, retired military leaders and experts on extremism. If confirmed, Austin would be the first Black defense secretary.
"There is a crisis issue: the rise of extremism and white supremacy in the ranks," Rep.   Jason Crow   (D-Colo.), a retired Army officer and member of the House Armed Services Committee, said in an interview. "That has been fueled by President [Donald] Trump, unfortunately. So that has to be dealt with right away and unequivocally. That's top of the list."
The overall problem of right-wing extremism has dogged the military for decades and tends to be more severe when there is a rise in wider society.
It has gained new attention in the wake of the revelation that   a retired senior Air Force officer   allegedly took part in last Wednesday's riot in the U.S. Capitol and   a Navy veteran who also played a leading role   was arrested over the weekend. Meanwhile, a rioter who was killed while trying to break into Speaker Nancy Pelosi's office suite was also   an Air Force veteran   who espoused far-right and QAnon conspiracies.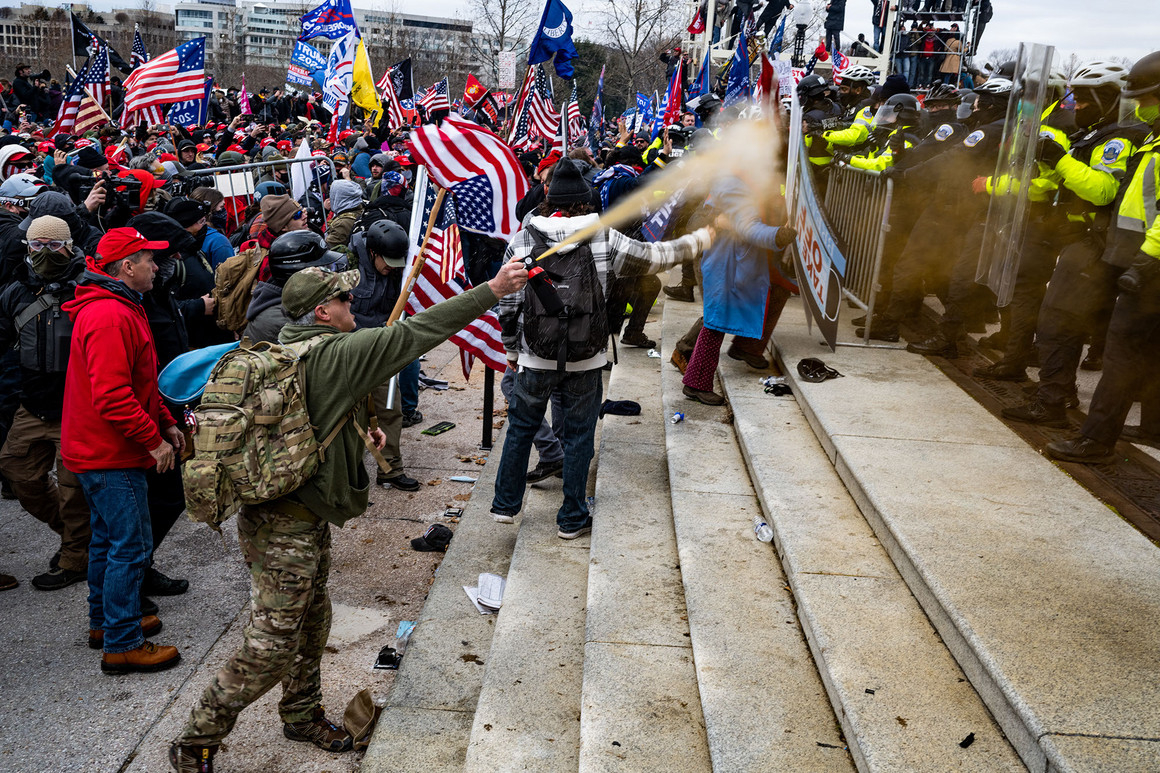 Supporters of President Donald Trump prostest outside the Capitol on Jan. 6, 2021.
Stephen Voss/POLITICO
In another sign of the challenge,   the Army on Monday announced it was ousting a junior officer who was investigated   for posting a video to his 3 million TikTok followers joking about Jews being exterminated in Nazi concentration camps.
The recent events are coming less than a month after the acting Defense secretary directed a review of Pentagon policies meant to address hate groups in the military, which will include recommendations for punishing those who take part in extremist activity.
A 2020 survey   found that more than one-third of all active-duty troops and more than half of minority service members reported witnessing first-hand examples of white nationalism or other ideologically-driven racism.
"The number of extremists in the military has increased due to a higher percentage of white supremacists attempting to join the military and the development of white supremacist leanings among some currently-serving personnel,"   Mark Pitcavage, a specialist on far-right groups for the Anti-Defamation League, told the House Armed Services Committee last year .
"To an even greater degree than in previous surges of extremism," he added, "the Internet has played a role in the present one, with extremist content found on websites, discussion forums, chat rooms, social media, messaging apps, gaming and streaming sites, and other platforms."
Pitcavage recounted a litany of incidents involving right-wing extremists in the ranks over the past few years, including: troops offering to teach how to make explosives and target left-wing activists, joining pro-Nazi organizations and traveling to Ukraine without orders to train with a right-wing militia. A Florida National Guardsman even founded a neo-Nazi group.
But the military's record of detecting such elements is "haphazard" at best, Pitcavage told POLITICO.
"That almost all of the extremists in these examples were initially exposed by journalists or anti-racist activists is another troubling sign that the military branches may not be engaged in sufficient self-scrutiny," he said.
The Pentagon maintains that it hasn't let its guard down. "We don't tolerate extremists in our ranks. That's the bottom line," said chief spokesperson Jonathan Hoffman. "And we haven't."
"Any effort and any opportunity we have to identify individuals that have extremist behaviors or extremist tendencies they will be addressed and they will be referred to appropriate authorities for addressing that," he added. "That has been the premise of the Department as long as it has been in place and we will continue to do so."
Crow, in a call over the weekend with Army Secretary Ryan McCarthy, requested the "expedited investigation and courts-martial against those involved" in last week's riot. The military could also try former personnel in military courts.
The Congress member also said he asked McCarthy to direct the Army's Criminal Investigation Division to review the backgrounds of all troops who will be deployed at Biden's inauguration next week "to ensure that deployed members are not sympathetic to domestic terrorists," his office said in a statement.
And on Monday, Sen. Tammy Duckworth, an Illinois Democrat and Iraq War veteran, also   demanded the Pentagon investigate the allegations   that troops and military retirees played a role in the storming of the U.S. Capitol by a pro-Trump mob.
Pitcavage said extremist infiltration of the military commonly comes in two forms: those with extreme ideologies who attempt to join the military, and military personnel who join or become sympathetic to an extremist movement.
He said in an interview he believes "the vast majority of them actually became extremist after they were in the military."
A number of right-wing extremists groups, such as the Oath Keepers, expressly recruit members from the military, he notes.
Such elements constitute only a small percentage of the estimated 20 million Americans who have served in the armed forces. But extremists are seen as having far-reaching consequences for the military itself, including posing security threats, undermining morale and damaging recruitment and retention.
They also present a mortal threat to civil-military relations, said George Reed, a retired Army colonel and military policeman who investigated white supremacists for Army CID.
"The basic currency for the United States military is faith and confidence of the American people," said Reed, who is now dean of the School of Public Affairs at the University of Colorado Colorado Springs. "When these incidents of racial and ethnic extremism take place, it goes directly to that question."
The Pentagon says it is well aware it has a problem.
In a memo last month,   acting Defense Secretary Christopher Miller directed a review of "current policy, laws, and regulations concerning active participation by service members in extremist or hate group activity."
He also requested two separate reports: a set of recommendations on "initiatives to more effectively prohibit extremist or hate group activity," which is due at the end of June, and one from the Pentagon's General Counsel to propose any changes to the Uniform Code of Military Justice "to address extremist activity within the military," which is due a month later.
A number of researchers who track hate groups insist that the Pentagon lacks the necessary training and procedures to adequately police the problem.
"This is an empirical question," Reed said. "How many extremist incidents occur, how many people identified, how many crimes committed? All those things are countable. The question to ask is, 'are they being counted in such a way? And is that being tracked over time?'"
"These questions are answerable," he added, "but when they get up in front of a congressional hearing those questions can't be answered."
He also noted that in nearly every instance in which extremists have been identified, the individuals exhibited warning signs.
"In every case that I've been aware of, there were plenty of signals that there were problems," Reed said. "Those signals range from statements to tattoos and symbology and subscriptions to certain publications to internet activity."
But there is no uniform or sustained process for tracking such behavior. "We don't have an accurate grasp other than to say it is clear, it is growing," Crow said. "That's why we need the data."
The potential role of current and former military personnel in last week's riot is particularly alarming to those who have been raising concerns about the issue and hope the Pentagon leadership will finally take more aggressive action.
"It's something commanders have to worry about all the time," said   former Marine Corps Commandant Gen. James Jones, who has recently warned about the rise of extremism in the military .
By signing up you agree to receive email newsletters or updates from POLITICO and you agree to our   privacy policy   and   terms of service . You can unsubscribe at any time and you can contact us   here . This sign-up form is protected by reCAPTCHA and the Google   Privacy Policy   and   Terms of Service   apply.
Jones, who also served as national security adviser under former President Barack Obama, said he plans to bring up his concerns about growing extremism in the military in a call on Tuesday with Marine Commandant Gen. David Berger.
"That is one of the questions I tend to ask," he said on Monday. "In society, I have seen a rise. If it exists in society, it exists in the military."
Of paramount importance, Pitcavage added, is "the military's ability to detect people who are extremist trying to get into the military."
But that might not be the biggest worry. "Some people are not extremists when they go into the military, but become extremists at some point while they are in the military," he said.
---
---
This Putsch Was Decades in the Making
G.O.P. cynics have been coddling crazies for a long time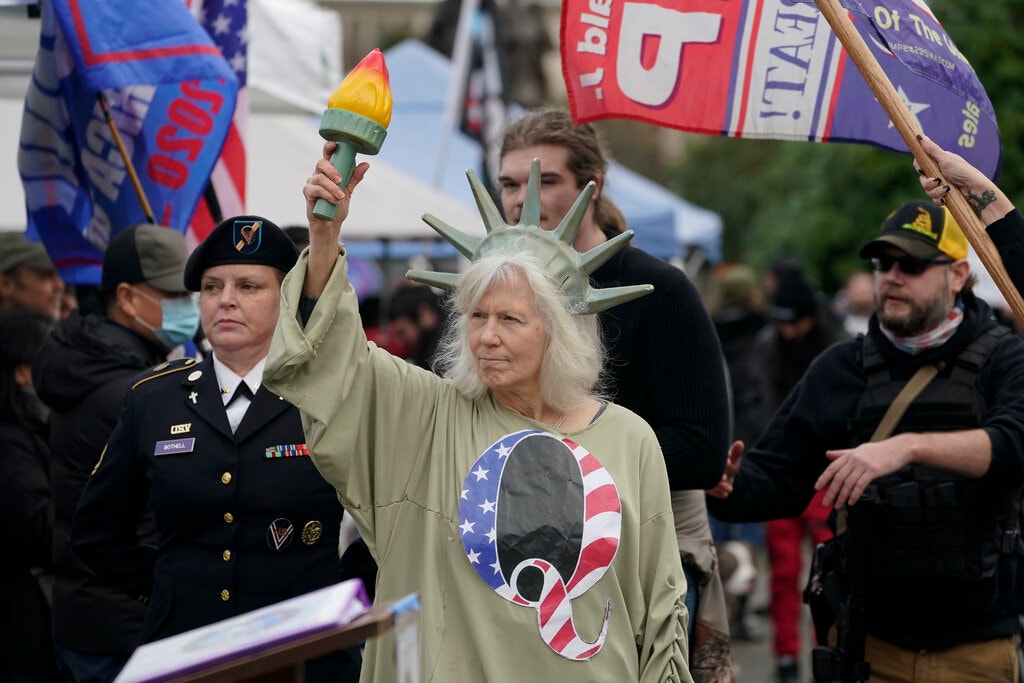 Ted S. Warren/Associated Press
One striking aspect of the Capitol Hill putsch was that none of the rioters' grievances had any basis in reality.
No, the election wasn't stolen — there is no evidence of significant electoral fraud. No, Democrats aren't part of a satanic pedophile conspiracy. No, they aren't radical Marxists — even the party's progressive wing would be considered only moderately left of center in any other Western democracy.
So all the rage is based on lies. But what's almost as striking as the fantasies of the rioters is how few leading Republicans have been willing, despite the violence and desecration, to tell the MAGA mob that their conspiracy theories are false.
Bear in mind that Kevin McCarthy, the House minority leader, and   two-thirds   of his colleagues voted against accepting the Electoral College results even after the riot. (McCarthy then shamelessly   decried   "division," saying that "we must call on our better angels.")
Or consider the behavior of leading Republicans who aren't usually considered extremists. On Sunday Senator Rob Portman   declared   that we need to "restore confidence in the integrity of our electoral system." Portman isn't stupid; he has to know that the only reason so many people doubt the election results is that members of his party deliberately fomented that doubt. But he's still keeping up the pretense.
And the cynicism and cowardice of leading Republicans is, I would argue, the most important cause of the nightmare now enveloping our nation.
Of course we need to understand the motives of our homegrown enemies of democracy. In general, political scientists find — not surprisingly, given America's history — that   racial antagonism   is the best predictor of willingness to countenance political violence. Anecdotally,   personal frustrations   — often involving social interactions, not "economic anxiety" — also seem to drive many extremists.
But neither racism nor widespread attraction to conspiracy theories is new in our political life. The worldview described in Richard Hofstadter's classic 1964   essay   "The Paranoid Style in American Politics" is barely distinguishable from QAnon beliefs today.
So there's only so much to be gained from interviewing red-hatted guys in diners; there have always been people like that. If there are or seem to be more such people than in the past, it probably has less to do with intensified grievances than with outside encouragement.
For the big thing that has changed since Hofstadter wrote is that one of our major political parties has become willing to tolerate and, indeed, feed right-wing political paranoia.
This coddling of the crazies was, at first, almost entirely cynical. When the G.O.P. began moving right in the 1970s its true agenda was mainly economic — what its leaders wanted, above all, were business deregulation and tax cuts for the rich. But the party needed more than plutocracy to win elections, so it began courting working-class whites with what amounted to thinly disguised   racist appeals .
Not incidentally, white supremacy has always been sustained in large part through voter suppression. So it shouldn't be surprising to see right-wingers howling about a rigged election — after all, rigging elections is what their side is accustomed to doing. And it's not clear to what extent they actually believe that this election was rigged, as opposed to being enraged that this time the usual vote-rigging didn't work.
But it's not just about race. Since Ronald Reagan, the G.O.P. has been closely tied to the hard-line Christian right. Anyone shocked by the prevalence of insane conspiracy theories in 2020 should look back to " The New World Order ," published by Reagan ally Pat Robertson in 1991, which saw America menaced by an international cabal of Jewish bankers, Freemasons and occultists. Or they should check out a 1994 video promoted by Jerry Falwell Sr. called " The Clinton Chronicles ," which portrayed Bill Clinton as a drug smuggler and serial killer.
So what has changed since then? For a long time Republican elites imagined that they could exploit racism and conspiracy theorizing while remaining focused on a plutocratic agenda. But with the rise first of the Tea Party, then of Donald Trump, the cynics found that the crazies were actually in control, and that they wanted to destroy democracy, not cut tax rates on capital gains.
And Republican elites have, with few exceptions, accepted their new subservient status.
You might have hoped that a significant number of sane Republican politicians would finally say that enough is enough, and break with their extremist allies. But Trump's party didn't balk at his corruption and abuse of power; it stood by him when he refused to accept electoral defeat; and some of its members are responding to a violent attack on Congress by complaining about their loss of   Twitter followers .
And there's no reason to believe that the atrocities yet to come — for there will be more atrocities — will make a difference. The G.O.P. has reached the culmination of its long journey away from democracy, and it's hard to see how it can ever be redeemed.
---
---
Even a squashed coup can set the course for authoritarianism. Just ask Russia.
Americans must demand—and Republicans must deliver—accountability if they want to avoid the fate of other failed coups.
by Nina Khruscheva
Both dramatic events are not equal either in history or politics. Yet, the reasons they occurred may not be too different—the worldview of one part of the country is in direct opposition to another—and, as they were in Russia, the consequences in America can be long-lasting and profound. 
In Russia, the attempted coup by those who wanted to preserve the Soviet Union in turn sped up the Communist empire's demise, allowing for democratic changes to take hold. Yet democracy never came—the country failed to establish a functional system of rules, norms, checks, and balances, though free markets were running wild, resulting in a chaotic, and corrupt, transition. Diminishing economic protections and the complete dismissal of the Soviet past—even though people gave up communist ideology, many were not ready to cancel their life experiences—brought   Vladimir Putin   to the fore. His promise of order and national self-respect was welcome, never mind that over the years his government has become more corrupt than ever before and freedoms now are in short supply. Yet, many Russians still resent Gorbachev, wishing the coup against him had succeeded, thus preserving the Soviet Union. Some   75%   now believe the Soviet era was the "greatest time," which to some offered "stability and confidence." A lot of it is imagined nostalgia, but Putin's clever celebration of the past, including victory in World War II or Soviet achievements in space (it's no accident that Russia's COVID-19 vaccine is patriotically named after the Sputnik satellite), has a lot of fans.
America's circumstances—its 200-year-plus history of democracy, constitutional law, and functional institutions—are different, but its divide may not be, and if American leaders mishandle the aftermath like Russia did, then the country could be in for even bigger turmoil down the road. 
Joe Biden   insists   that "the scenes of chaos at the Capitol do not represent who we are" but "a small number of extremists dedicated to lawlessness." This is a form of American delusion—of those who claim that Trumpism is "not us." There is a side of American life that has an authoritarian streak, not unlike Putin's nationalism. It feeds off searching for enemies everywhere and creating conspiracies to cover up its own shortcomings. It accepts torturing prisoners in "black sites" around the world, tolerates racist killings, or approvingly cites Hitler as Congresswoman   Mary Miller   did   at a rally last week. Trump has masterfully stoked resentment within the white population against "the other," often tweeting statements that look a lot like incitements to violence—long before his mobs stormed the Capitol. By constantly "saying the quiet part out loud," he has given   millions   of Americans who have white nationalist views a license to act on their most nativist, despotic, and extreme impulses. What's worse, many Republican politicians condoned this behavior with the Bolshevik thinking that any method putting the party on top will do.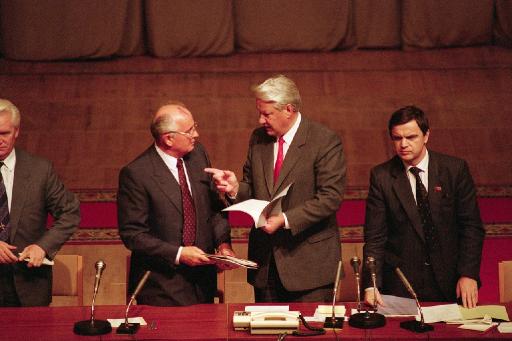 Mikhail Gorbachev and Boris Yeltsin talk after the failed coup in 1991.
PETER TURNLEY/CORBIS/VCG/GETTY IMAGES.
Every nation has the government it deserves. With America's self-assigned credo of being a shining city upon a hill, many people in the country—most of them white—tend to think of it as infallible and superior. Trump is this America's son, although he has taken this idea of U.S. dominance to an entirely new and fictional level, essentially declaring that he is America.
His millions of supporters live in the realm of might and fight that he constructed for them. Refusing to recognize Biden's victory, they will not be pacified by soothing speeches about America's "moving on" without holding the guilty to account, and with members of their own party, the GOP, leading the way. 
In 1991, Soviet coup leaders were charged with treason, only to be later lauded as patriots encompassing the attitudes of those who felt marginalized and wronged by sweeping societal changes. America has witnessed a similar process, but unlike paternalistic Russia where guilt depends on the whim of the authorities, it has laws. Trump's legal effort to overturn the election has been   defeated . The president's supporters loved his message of "law and order." By that very logic those who violently rebelled against recent court decisions must accept real-life consequences—prison sentences, job losses, and so on. The shock and disbelief—even embarrassment, the shining city acting like an anarchic autarky—that so many felt witnessing the Capitol riot scenes should pull America back into reality. This is not some bad TV we are watching.
Almost four decades ago, Neil Postman wrote a prophetic book called   Amusing Ourselves to Death,   in which he explained that the American lust for entertainment would become detrimental to its democracy. Trump, with his showman persona, is the result of this long-term downward spiral where politics is not based on policy but on a P.R. product.
Today, entertainment, along with politics, has entered a new phase. From reality television to the Marvel Universe to social media, what occupies most people is more unfiltered and instantaneous than ever. Trump is a master of this political genre—part inspired performer, part mad tormentor: few have used social media to aggressively spread megalomania and misinformation as much as he did.
His neofascist America was able to rise up because people were too busy sharing his "alternative facts" on social media, gradually losing their remaining capacity to distinguish between lived reality and its virtual Hollywoodish shadow.
Biden will have to show everyone that American democracy is worth living anew and for real. But it is the Republicans who need to help him reverse the damage. Every self-respecting, even if Trump-supporting, politician should go to their constituents denouncing unfounded conspiracies, confirming the legitimacy of Biden's election, and demanding respect for the law.   Lindsey Graham, Mitch McConnell,   and   Mike Pence   have decried the invasion of Congress, with McConnell describing it as a "failed insurrection." But wasn't this insurrection organized by their favorite reality-TV authoritarian, whose every whim they aided and abetted for four years? Now when they begin to reassess their relationship with a leader who has long abandoned decency and decorum, their primary responsibility is to support any effort to remove the MAGA king from office at once. Russia, with its 30 years of blame game for the country's ills between Gorbachev-grown liberals and Putin hard-liners, is a bad example to follow. 
---
---
Josh Hawley fanned the flames for diehard Trump voters. Will his gambit pay off?
Republican senator who positioned himself as a political heir to the president is now facing fierce backlash after pro-Trump mob stormed the Capitol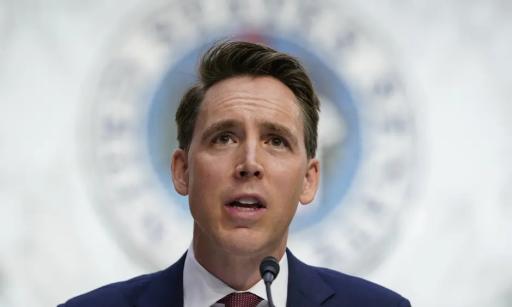 J osh Hawley , a 41-year-old US senator from Missouri, has spent the last four years positioning himself as one of the political heirs to   Donald Trump   – a more polished successor who can unite rightwing nationalism with populist economic policies. He is widely expected to run for president in 2024.
Susan Walsh/AP
Hawley was the first Republican senator – soon joined by Ted Cruz – to announce that he would challenge the certification of the election results in Congress last Wednesday. Democrats, as well as several of Hawley's   Republican colleagues   in the Senate, lambasted Hawley's decision as irresponsible, inflammatory and politically cynical.
There is no credible evidence of fraud in the presidential election, which Hawley,   a Yale-trained lawyer , presumably knows. He pressed on, however, defending his vote against certification as a symbolic gesture and noting that Democrats made   similar challenges   after Republican presidential wins in 2000, 2004, and 2016. On his way to the US Capitol on the day of the certification vote, he   raised a fist   in salute to pro-Trump protesters gathered nearby. He looked "like a doofus," a Republican strategist   complained   to NBC.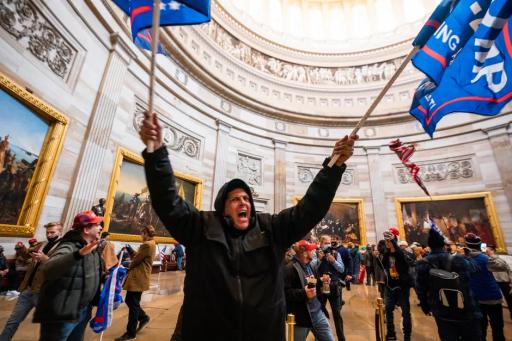 Unlike Donald Trump, Hawley did not   directly encourage   the pro-Trump mob that stormed the Capitol last Wednesday. But his move to muddy the legitimacy of the election undoubtedly fanned the flames. Now, with five people dead, human excrement   smeared   on the walls of a building many Americans regard as close to sacred, and widespread calls for Trump to resign or face impeachment, Hawley may have succeeded in casting himself as a mini-Trump –   and is facing an accordingly fierce   backlash .
Pro-Trump mob in the Capitol Rotunda after breaching Capitol security on 6 January.
 Jim Lo Scalzo/EPA
Although he condemned the violence at the Capitol, Hawley has doubled down on his decision to challenge the election. "I will never apologize for giving voice to the millions of Missourians and Americans who have concerns about the integrity of our elections," he said in a public statement after the riot. "That's my job, and I will keep doing it."
As blowback builds, the question is whether Hawley – now an overnight pariah in Washington – will suffer politically for his wild gamble to pander to a minority of Americans who are diehard Trump supporters, and include Qanon conspiracy theorists. His decision to cast his lot with would-be insurrectionists, if only indirectly, may have been   a bridge too far   for many Americans.
Hawley's mentor, the Republican former senator John Danforth, recently   told   the St Louis Post-Dispatch: "Supporting Josh and trying so hard to get him elected to the Senate was the worst mistake I ever made in my life." Simon & Schuster has   cancelled publication   of a forthcoming book by Hawley. Several Democratic members of Congress have   called   for Hawley and Cruz to resign, as   has   his home state newspaper, the Kansas City Star.
Over the past several years, Hawley's political star had risen unsettlingly fast. In his arch-conservative intellectual credentials, willingness to cast aside Reaganite economic orthodoxies for more populist messaging, and all-around chutzpah, Hawley has sometimes been characterized as a more clever Trump – and, perhaps, for that reason, more dangerous. What if "Republicans come back in 2024 with a smarter, slicker, savvier version of Trump?" Mehdi Hasan   speculated   in the Intercept last year. "[D]on't be fooled, progressives. Josh Hawley is not your friend."
Unlike Trump, an erratic and loud-mouthed reality TV star and real estate mogul with no previous political experience, Hawley has an impeccable conservative CV. He studied at Stanford and at Yale law school, clerked for US chief justice John Roberts, and at one point taught at   St Paul's school , an all-male London private school known for educating the British elite. In 2016, he was elected Missouri attorney general. After only two years in the post, he was elected to the US Senate in 2018, by   defeating Claire McCaskill , a centrist Democrat whom Hawley painted as an out-of-touch liberal.
Hawley, currently the youngest member of the Senate, is known for his modishly slim-cut suits and his general eagerness for media coverage. "[I]n a town full of thirsty people, Josh Hawley is a man crawling across the Kalahari," Charles Pierce, a political columnist for Esquire,   wrote   last year. "The most dangerous place to stand in Washington DC is any place between Senator Josh Hawley and a live microphone."
Josh Hawley: 'I will never apologize for giving voice
to the millions of Missourians and Americans who
have concerns about the integrity of our elections.'  
Joshua Roberts/Reuters
Hawley is a conservative evangelical Christian who is ardently anti-abortion and known for   railing   against the "cosmopolitan elite". Unusually for a Republican politician, however, he has also called to investigate and possibly break up major Silicon Valley tech companies and   criticized   corporations such as Walmart for underpaying their employees.
In December, he formed an unexpected alliance with congresswoman Alexandria Ocasio-Cortez and the socialist senator Bernie Sanders in an unsuccessful attempt to   secure   higher Covid relief checks. Hawley   called   the $600 checks which Congress ultimately issued insulting to struggling people.
The senator's favorite pet issue, however, is the evils of big tech. He has pushed for the government to investigate Facebook and Google for antitrust and consumer violations and has   described   social media as addictive and "a parasite" on society. In 2019, he introduced a bill in Congress that would   automatically limit time   on social media platforms to 30 minutes a day unless individual users opt out of the requirement. The unsuccessful bill also sought to ban functions such as "infinite scrolling" and autoplay.
The libertarian wing of the conservative movement is, unsurprisingly, leery about Hawley and his enthusiasm for using the levers of the state to enforce morality. The libertarian magazine Reason has called Hawley " a first-rate demagogue " and " the ultimate Karen ".
The extent to which Hawley is actually an economic populist, let alone economically leftwing, is   questionable . He   opposed   raising the minimum wage in Missouri and has endorsed anti-union legislation. But he has a finger in the wind, and is   keenly attuned   to the fact that the Republican party, historically the party of the more educated and affluent, is   increasingly   becoming the party of the working class.
Hawley appears to be placing his bets on a political realignment, one in which Trump was the   beginning, not the culmination , of a political phenomenon. The Missouri senator has worked overtime to position himself as a voice for socially conservative, working-class Americans.
The notion that Hawley – Ivy League-educated, the son of a banker – is a man of the people may be difficult to swallow. Then again, Trump, a billionaire, successfully ran for president by presenting himself as an outsider attacking an establishment elite.
The question now is whether Hawley's eagerness to court diehard Trump voters has helped his 2024 ambitions, or hindered them. His actions may be popular with part of his Republican base in Missouri, a state which Trump won by a more than 15% margin.
It seems less likely, however, that the American public as a whole will be sympathetic. Hawley did "something that was really dumbass," Senator Ben Sasse, a Republican from Nebraska,   complained   on NPR. "This was a stunt. It was a terrible, terrible idea."
---
---
The Attack on Democracy Is Not Over. It's Still Happening. Right Now.
More violence is expected—and Republicans, far from being chastened by last week's mob, are still trying to derail the transfer of power
Republicans in Congress are playing a dangerous game, again, this time trying to dodge responsibility for having incited the violent mob attack on the U.S. Capitol, rather than address the ongoing threat head-on.
Their new posture is premised on the notion that what happened last Wednesday was a one-off protest that got out of hand. This is false.
That attack was merely part of—note, not "the terminus of"—an ongoing, multi-pronged assault on the foundation of our democratic system by hostile actors.
It is an assault that nearly all members of the Republican congressional caucus have taken part in; some as witting pro-insurrection cultists, and others as cowardly, cowering coddlers.
Where do we go from here?
1) An FBI   bulletin   reports that "Armed protests are being planned at all 50 state capitols from 16 January through at least 20 January, and at the U.S. Capitol from 17 January through 20 January."
2)   Militia members   are plotting a January 19 action in Washington, D.C.
3) TheDonald.Win forum members are   calling for political executions .
4) The president who incited the insurrection is set to speak today in Alamo, Texas. This symbolism is   not lost on his supporters .
5) After the insurrection, MyPillow CEO Mike Lindell—who has sponsored and funded the "news outlets" that fomented it— put a video on Instagram   saying that the effort to overturn the election is not over; that this is "the biggest crime in election history"; that Biden's inauguration should be delayed if Trump does not stay in power; and that keeping Trump in power will "prevent civil war." As of   yesterday , Lindell was not backing down from his continued claims of fraud.
6) Since the insurrection many of the "news"   outlets   that fomented it are   completely unchastened , and their   propaganda is continuing to be shared by Republican elected officials .
Now consider how Republicans in government are continuing to try to derail the transfer of power:
1) The FBI, DOJ, and DHS have all been   silent about the attack , avoiding any public briefing for fear of offending the president who perpetrated it. (Though it should be said that the FBI seems to be doing a fair job of tracking down and arresting suspects.)
2) Administration officials who are   ostensibly in charge of homeland security   are resigning rather than engaging in crisis management.
3) The Senate isn't even in session. Mitch McConnell   cited their vacation as an excuse for not holding a Trump impeachment trial . There have been no hearings about the sacking of the Capitol.
4) For the   first time in the last ten transitions , the GOP Senate is not confirming Biden cabinet members prior to the inauguration. That's right: There will be no Homeland Security secretary, attorney general, secretary of State, or secretary of Health and Human Services when Joe Biden takes office in the wake of a domestic terror attack during a pandemic which has killed nearly 400,000 Americans.
5) Republican officials continue to   call for investigations into imaginary fraud   in order to appease the insurrectionists.
6) Several Republican officials have threatened the   possibility of more violence   if Trump is held to account for his actions.
Take all of these data points together and what you have is an active, ongoing threat to our democratic system from forces both inside and outside the government.
A responsible government—and let's be frank here, a responsible political party—would be acting in concert to stamp out this threat using every tool necessary and making the transition to a stable successor government as smooth as possible.
Instead what we have is the Republican party doing everything in its power to avoid addressing the threat, making the succession to the Biden administration as challenging as possible, and desperately trying to protect Donald Trump from consequences under the insane rubric of "national unity."
And it's not just a few "bad apples." Jake Tapper reports that even the minority of House members who didn't   actively   support the coup want to act " as if it didn't happen ," with   scant   exceptions .
Rob Portman, who is the incoming top Republican on the Senate Homeland Security and Governmental Affairs Committee, is both slow-rolling the confirmation of Alejandro Mayorkas—despite the fact that Trump's acting head of Homeland Security has resigned—and proposing a "blue-ribbon" commission on fabricated voter fraud. Both of which are pretend gestures meant to appease Trump supporters even though they are compounding real-life catastrophes that are actually happening and ongoing.This is a dangerous moment. For months Republicans told the country that they were just "humoring" the president. That there was nothing to worry about. That was a lie, a wish that they were hoping to get away with, since they were too timorous to tackle the threat that was bubbling up before our eyes.
They are running the same play again, right now: Asking that America turn the page, hope for the best, and run out the clock of the Trump presidency. And pray that nothing else bad happens.
If we haven't learned what a terrible "strategy" this is by now, then we never will.
The attacks on our country that Donald Trump has agitated for are ongoing. And democracy doesn't just defend itself.
---
---
The Alt-Right Is Now the Entire Right
The voices of reason, reality, and responsibility are a cowering minority in the Republican party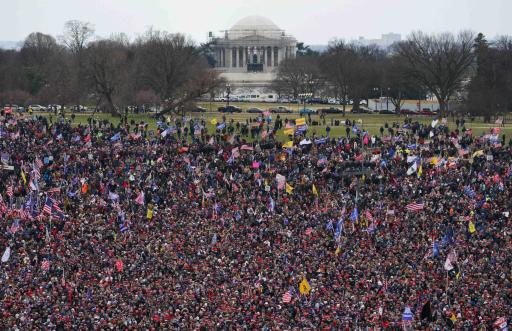 Remember the alt-right? The sludge of white supremacists, misogynists, neo-Nazis, and various chauvinists leaked out of the putrid corners of the internet in the years leading up to Donald Trump's election. Although their various hatreds, grievances, and conspiracy theories were old, they saw themselves as something new. Their very name placed them in opposition to the status quo. They weren't the American right, the coalition that included politicians like then-House Speaker Paul Ryan and Sens. Jeff Flake and John McCain, as well as the   Wall Street Journal   editorial board and the intellectuals in the conservative think tanks and magazines. No, they were the blood-and-soil, tiki-torches-and-khakis alternative.
Supporters of US President Donald Trump demonstrate
on the National Mall on January 6, 2021, in Washington, DC.
MANDEL NGAN / AFP
The one new thing about the alt-right, apart from its embrace of internet anonymity as a modern-day successor to the Klan hood, was its leaders. There was Alex Jones, the conspiracy theorist proprietor of InfoWars, famous for his concern over   gay frogs , and Richard Spencer, a neo-Nazi provocateur known for   getting punched . For those who preferred stronger flavors, there was Nick Fuentes, a Holocaust denier and   self-described   "Campus Conservative," and Milo Yiannopoulos, who mixed white nationalism with   defenses of pedophilia . The chief impresario was Steve Bannon, who made the website he took over,   Breitbart , into a " platform for the alt-right ."
That was then. By its own definition, the alt-right is no more. Because it's no longer an alternative to the right. It   is   the right.
Most of the Republican party is now more or less where the alt-right was four years ago, at least in embracing conspiracy theories—starting with the most consequential conspiracy theory of the last year: that Trump won the 2020 election but it was stolen from him by some combination of Democratic fraudsters, foreign and domestic socialists, and voting-machine companies, backed up by Big Tech. Courts asked to weigh in on these claims repeatedly slapped them down, and the pro-Trump lawyers who filed them increasingly revealed themselves to be unhinged. But about   three-quarters   of Republicans believe that President-elect Biden's victory was illegitimate. And a majority of the Republicans in Congress supported the baseless claims: Two-thirds of the GOP representatives   objected   to certifying Electoral College votes last Wednesday, and over a quarter of GOP senators did (and/or said they intended to do) the same thing.
And what of the other big conspiracy theories in recent years? Among Republicans who have heard of QAnon,   41 percent   say it's somewhat good or very good for the country. Just 26 percent labeled it "very bad." A   plurality   of Republicans and Republican-leaning independents believe that the statement "the coronavirus outbreak was intentionally planned by powerful people" is probably or definitely true. The figure is even higher for self-described "conservatives."
Of course, belief in conspiracy theories isn't an isolated metaphysical phenomenon. It brings with it moral and political ramifications. Rare indeed is the conspiracy theorist who believes the world is controlled by a secret, powerful cabal—be it the Jews, the Illuminati, or the lizard people—and decides to stay on its good side. Embedded in the conspiracy theory itself is the need to fight the conspiracy, often violently. No wonder Republicans are so tolerant of violence. According to   one poll , more than two-thirds of Republicans said the storming of the Capitol on January 6 was   not   a threat to democracy. A plurality (45 percent) approved of the insurrection.
Nor are most conspiracy theories (and for that matter, conspiracy theorists) devoid of other ideological stains: The QAnon conspiracy, after all, is based in part on a   warmed-over version   of the thousand-year-old anti-Semitic blood libel. Some Republicans spent years defending themselves and their co-partisans against accusations of racism, only to have the regime of " they're not sending us their best ," the Muslim ban, " good people on both sides ," " go back where you came from ," " shithole countries ," family separations, kids in cages, and " when the looting starts, the shooting starts " make racism an integral part of the modern   Republican platform . Last week, QAnon apostle and Republican Rep. Lauren Boebert   live-tweeted   House Speaker Nancy Pelosi's location as the U.S. Capitol Police were being overrun; Republican Rep. Mary Miller told a crowd that "Hitler was right about one thing" (she has since   apologized ); and Trump himself told those engaged in armed insurrection against the U.S. government, " you're very special ."
Bannon, for his part, having been discarded by Trump in early 2018, was arrested last August aboard a 150-foot yacht belonging to Chinese billionaire Guo Wengui in what turned out to be the perfect metaphor. After a relatively short stint as Trump's senior advisor, he had become obsolete. The president didn't need a theorist of white-grievance politics whispering in his ear; he didn't need the man who gave a platform to the alt-right. Trump had   become   the embodiment of the alt-right, its leader and avatar, a human   Pepe the Frog meme .
---
Y es, there are still non-racist, non-conspiracy-theorist, "normal" Republicans left in the party. Some freshman Republican members of Congress, like Reps. Nancy Mace and Peter Meijer, bear no responsibility for the ugliness of the last few years and have reacted with suitable outrage to recent events. But they and Larry Hogan and Mitt Romney and Adam Kinzinger aren't the dreaded "GOP establishment" against which Trump has channeled such hatred and contempt for the last six years. Today,   they   are the alternative, and Trump and his team are the establishment.
Lisa Murkowski, in almost the same breath as she   called for Trump to leave office , considered what she had in common with her fellow Republicans anymore. "If the Republican party has become nothing more than the party of Trump, I sincerely question whether this is the party for me."
Good question. Parties have reinvented themselves before, including the Republican party, in its conservative turn of the 1960s-70s and again over the last few years. But it's hard to imagine a new, reasonable, reality-minded Republican party building itself from the wreckage of today's GOP.
---
---