Pride and Prejudice gets an Austen-tatious update, where pre-marital sex exists, but Darcy is still a douche
Pride and Prejudice gets an Austen-tatious update, where pre-marital sex exists, but Darcy is still a douche
Book review by Sadaf Ahsan, National Post, April 20, 2016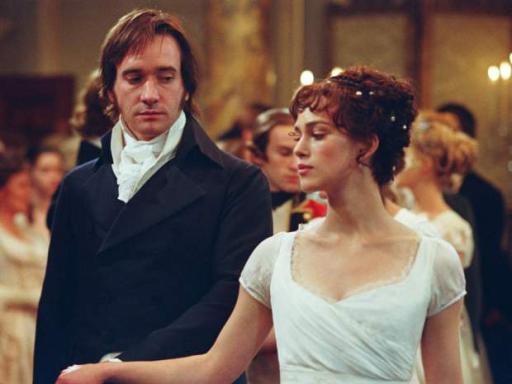 'Eligible', by Curtis Sittenfeld
A story as classic as Pride and Prejudice can expect to see countless inadequate reinterpretations in its future, so many of them, in fact, that Jane Austen's cautionary tale of Elizabeth Bennet, her sisters and one Mr. Darcy has practically become an English proverb – as if the Bennet family has become positively Arthurian.
The last decade alone has seen Elizabeth tackle everything from zombies to Bollywood, with Pride and Prejudice regurgitated so often for (rarely) better and (frequently) worse, that annual reboots are to be expected. But Curtis Sittenfeld's Eligible, which transports the Bennet sisters from 19th century England to the present day in the author's hometown of Cincinnati, Ohio, borrows more from Bridget Jones and the 2012 YouTube adaptation created by Hank Green and Bernie Su , thrusting smart phones into the sisters' hands and CrossFit into their social schedules.
A master at writing about social class and American privilege, Sittenfeld (Prep, American Wife) is a modern variation on Austen herself, and so she is a welcome addition to The Austen Project, a series pairing six bestselling contemporary authors with Austen's six complete works: Sense and Sensibility, Northanger Abbey, Emma, Persuasion, Mansfield Park and Pride and Prejudice.
As Eligible opens, Liz and Jane, the eldest and closest siblings of the Bennet family, have spent the last decade living in New York City; Liz as a 38-year-old magazine writer and Jane, nearly 40, as a yoga teacher. They're brought back home to Cincinnati to help their droll as ever father recover from heart surgery, only to find their uppity mother hopelessly spending money the family no longer has – and sisters Lydia, Mary and Kitty none the wiser.
Meanwhile, the family's sprawling and neglected Tudor is falling apart in its old age, a metaphor if there ever was one, and sporting its share of dripping faucets, splintering floorboards and burned-out light bulbs. It quickly becomes apparent to Liz that the home, and the family, are in disarray.
Romance is not too far from the plot, of course, with Mrs. Bennet's only remaining hope being to marry her daughters into money. Liz – trapped in an affair with a hopeless, married man (Jasper Wick, a.k.a. Mr. Wickham) she's been desperately in love with for nearly two decades – and Jane – single for so long she's resorted to the very modern route of attempting artificial insemination from anonymous sperm donors – are on the market, and their mother is desperate to sell them off to the handsomest, wealthiest bidder.
So who should come calling but Chip Bingley and Fitzwilliam Darcy? Two Ivy League grads, the first is a former contestant on the reality show Eligible (a la The Bachelor), and the second is a grumpy, arrogant surgeon who is the best in his field. Heat is quick to follow for Jane and Chip, but for Liz and Darcy, the smoldering love that Austenites know best takes its time to manifest, as Liz attempts to reconcile her feelings for a long-time love with something new that doesn't look quite like love at all.
In a descriptor that took two centuries for Darcy to earn, Liz portrays him at their first meeting as looking "like a model in a local department store newspaper insert: handsome, yes, but moody in a rather preposterous and unnecessary way." His superiority triggers her defenses, but also her dry wit. This Liz remains feisty. Jane remains unfailingly sweet, and the sisters are still as maddening but equally entertaining as in the original. Meanwhile Mr. Darcy remains, well, to put it in modern words, a douche. But a handsome douche.
As Liz and Darcy's heated dynamic evolves from an undeniable but angry chemistry to hate sex to what just might be love, there is no question of will-they-won't-they. Pre-marital sex no longer comes at a prohibitive price, and marriage is no longer a woman's sole goal, taking away a central conflict in Pride and Prejudice, and leaving a space that never quite gets filled by Sittenfeld.
However, while Eligible may be slightly contrived in its efforts to be fresh on the uptake – as if Sittenfeld pulled out a checklist to ensure the book covered each signature step towards ultimate literary rom-com candy (e.g. Liz's magazine job, perfunctory for female characters on the whimsical hunt for a husband) – the modern setting still allows the monumental romance some of its original luster: the slow heartbreak, the waiting and the pain of relationships, a credible complexity.
Does the world need another Jane Austen lovechild? No, and it never did. But as lived-in as the story of Elizabeth Bennet and Mr. Darcy may be – having birthed romantic tropes that, once novel, have since become clichés – Eligible is nonetheless a fast and satisfying read.
Touching on everything from racism to homophobia to (of course) gender wars, Eligible does its best to be everything, including its predecessor, Pride and Prejudice – never quite getting deep enough into the latter for all its attempts to stay light and contemporary. But it doesn't matter, because by the time you've quickly devoured Sittenfeld's witty rework, you won't have noticed.