Blinken returns to the hot seat for another day of grilling
Category: News & Politics
By:
vic-eldred
•
one month ago
•
17 comments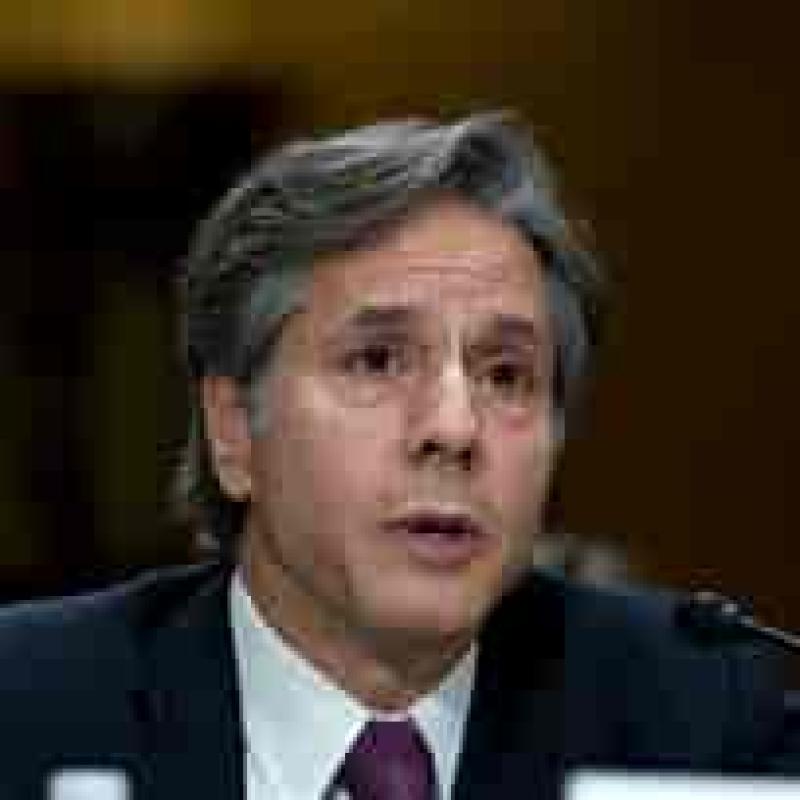 Still, he said last Tuesday that "about 100" remain in Afghanistan, contradicting estimates pointing to a larger number. He also said that "The United States is providing nearly $64 million in new humanitarian assistance to the people of Afghanistan."
Secretary of State Antony Blinken will face another day of grilling when he testifies before the House Foreign Affairs Committee Monday afternoon and the panel's Senate counterpart Tuesday. He is not in the Capitol to answer questions spontaneously. He is connected via computer, where he can enjoy the advantages of help from advisors. Yesterday he got tossed a curveball as one Representative deviated from the questions on Afghanistan and asked about Hunter Biden:



He was left stamering about how he can't comment and needed lots of help from the partisan chairman. In addition Blinken seems focused on western values that he hopes the Taliban will adopt or that they can partner with the US. That has always been a progressive fantasy. The reality, for all to see, is that the Taliban, and sharia supremacists generally, have imposed a totalitarian system that is inherently discriminatory and cruel.They have no interest in democratic elections or the will of the people.

It's time to get answers from the top U.S. diplomat in charge of the evacuation efforts that left 13 American troops dead, 18 wounded, and scores of Afghan casualties.

It's time to find out precisely how many Americans are still stranded and the number of U.S. evacuees.

It's time to explain the vetting of Afghans.

It's time to find out how much military equipment was left behind and why.

Lasy but not least, it's time to find out the truth about that drone strike



Here is the full hearing from yesterday:



The hearings have become important for any American looking for accountability & transparency. Republicans see the hearings as their first chance to directly confront a top-ranking Biden official about the chaotic U.S. withdrawal from Afghanistan. Democrats see it as a moment in which they must protect the cognitively challenged Biden. Yesterday Blinken blamed everyone else for the Afghan debacle. 

C-Span will have it and I believe Fox News will carry it live.