That Debt Limit Show - WSJ
Category: Op/Ed
Via:
vic-eldred
•
4 weeks ago
•
21 comments
By:
The Editorial Board (WSJ)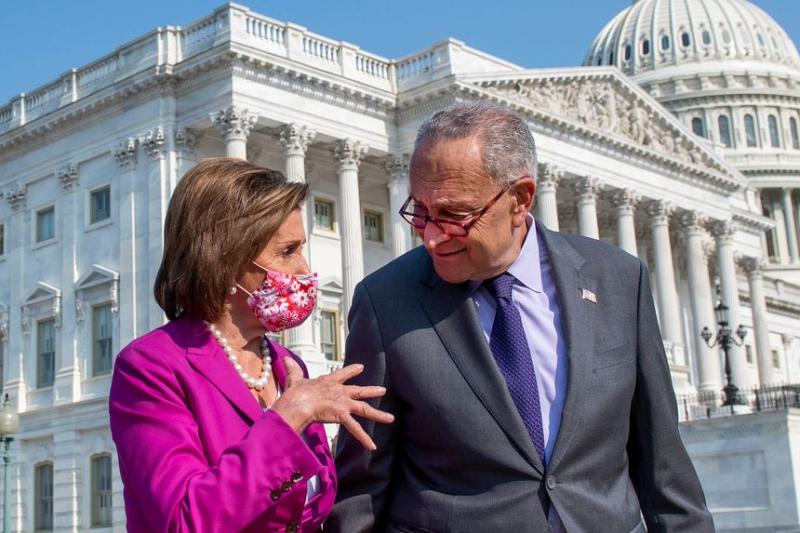 Democrats don't need the GOP to raise the federal borrowing limit.
S E E D E D C O N T E N T
Democrats control the White House and both houses of Congress. As the majority they can pass an increase in the U.S. federal debt limit as part of their budget bill without a single Republican vote. Yet Democrats are insisting that Republicans provide votes to give them political cover in raising the limit.
That's the bottom line on the latest political theater unfolding in Washington over raising the statutory debt limit. The Treasury is playing its familiar perils-of-full-faith-and-credit song. Captains of industry are calling default unthinkable, unconscionable, un-whatever-able. So why aren't Democrats, who have the power, raising the limit and saving the world from supposed catastrophe?
The answer is that they don't want to be solely responsible for casting a vote that acknowledges all of the spending and borrowing that Congress does. They want GOP fingerprints on the fiscal knife. It's a made-for-TV melodrama.
Democrats on Monday escalated this gambit by linking the debt-limit suspension to a vote to fund the government through December and provide emergency disaster relief. Senate Majority Leader Chuck Schumer and House Speaker  Nancy Pelosi  hope this will force Republicans to vote "yes" lest they be blamed for shutting down the government and denying aid for hurricane and wildfire damage.
"As the Administration warned last week, a reckless Republican-forced default could plunge the country into a recession," the Democratic duo said in a statement. Only in Washington can the majority party blame the minority for not funding the government the majority controls—and hope to get away with it.
The GOP needn't fall for this. The voters know Democrats run the government, and if some cataclysm unfolds as a result of government failure, Democrats will deservedly get the blame. Elections have consequences, and one of them is taking hard votes to finance the spending that Congress passes.
If Democrats really want GOP cooperation, they could drop their radical $3.5 trillion tax-and-spend plan, settle for the victory of passing the bipartisan Senate infrastructure bill, and move on to more constructive pursuits. But as long as Democrats are freezing Republicans out of their entitlement blowout, and refusing to make any budget-reform compromises, they can't expect Republicans to spare them the responsibility of raising the debt limit.
Democrats own the government. Cut the "we're helpless" act and raise the debt limit.