Looking for someone to blame and the war on reality.
Category: News & Politics
By:
vic-eldred
•
one month ago
•
32 comments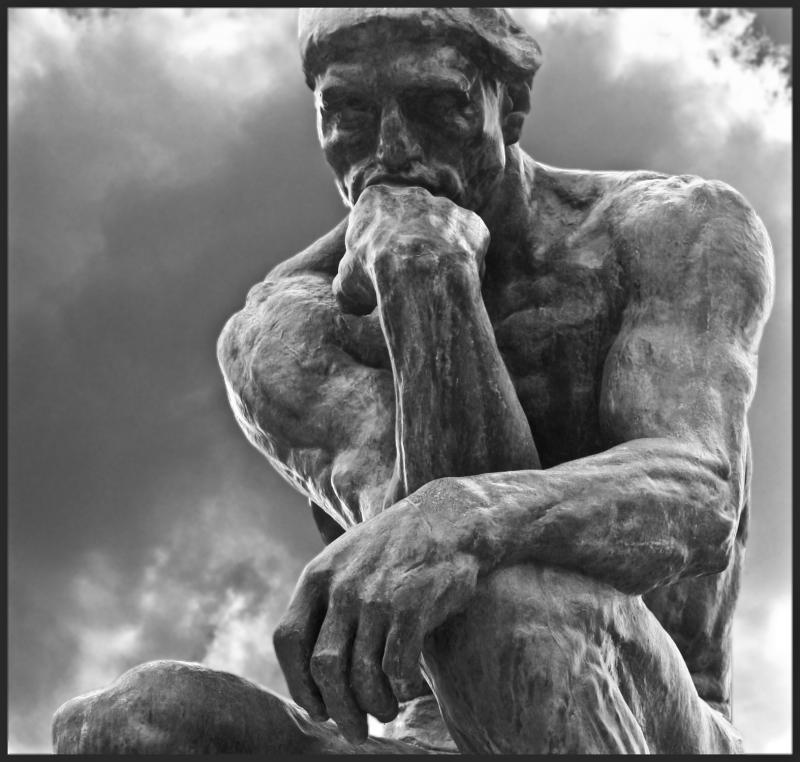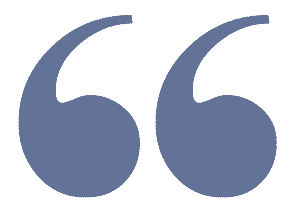 Good news! We saved Christmas...Jen Psaki
Reporter: "Public health experts have been saying for months that there was not enough testing supplies. Did the president miss the mark here?"

Jen Psaki: "The president and the team did take steps to increase capacity."
https://twitter.com/thehill/status/1474175741189365768

The Biden presidency ends it's first year pretty much the way it started, with division and lies. In the beginning Biden smeared those who didn't vote for him and by the end of 2021, (a uniquely bad year for the country,) Biden used the unvaccinated as the scapegoats for his horrible poll numbers. Last week he told us "For the unvaccinated, you're looking at a winter of severe illness and death for yourselves, your families, and the hospitals you may soon overwhelm." That kind of talk encourages the mean spirited progressives who dominate the democratic party. Such hate was spewed from left wing commentator Anna Navarro-Cardenas who followed up with "Unless you have a LEGITIMATE medical reason, if you're not vaccinated, I don't want to see you, talk to you, work w/you, socialize w/you or know you. It's enough. Your "personal freedom" is holding the rest of us hostage. It's selfish and stupid." I guess that's who they are.

Then there is the gaslighting that has gone on throughout one of the most abominable years the country has ever endured. The runaway inflation, open borders, rising crime. labor shortages and foreign policy disasters are constantly disputed. Biden recently did an interview with ABC's David Muir:

"Three days before Christmas, if you look out across the country, you see it everywhere, these long lines, people waiting for hours outside in the cold, just to get tested, to be reassured before they spend time with their family," Muir said. "If you go to the pharmacy, we hear this over and over again, empty shelves, no test kits. Is that a failure?"

"I don't think it's a failure," Biden replied. "I think it's -- you could argue that we should have known a year ago, six months ago, two months ago, a month ago."


The Week: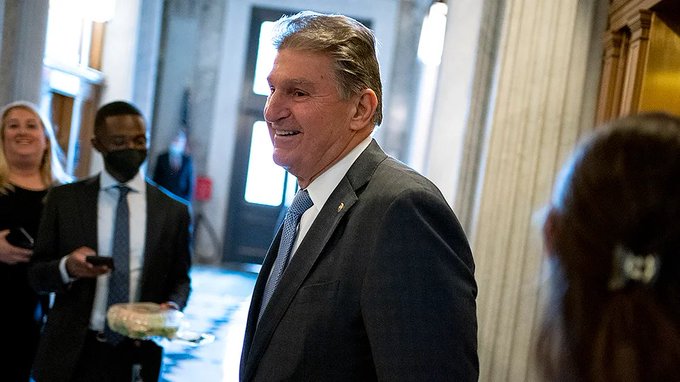 The top story of the week was Joe Manchin dealing a death blow to the democrats' massive entitlement expansion plans. On Sunday Manchin made the announcement on the morning news show that Chris Wallace had just given up. "I've tried everything humanly possible, I can't get there," Manchin told Bret Baier of the massive welfare expansion the Congressional Budget Office recently estimated would cost a record-breaking $5 trillion over the next ten years, despite budget gimmicks designed to frontload taxes. As we all know, Biden said it would cost "nothing."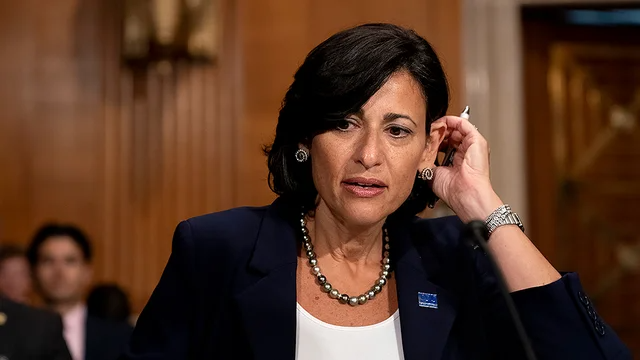 As if Biden didn't have enough bad news, covid infections have skyrocketed. In NYC, in a single day this week, there were 143 new hospitalizations and 4,561 new cases diagnosed. According to the Centers for Disease Control and Prevention, approximately 13 percent of cases have been identified as the highly infectious Omicron variant of the coronavirus. Rochelle Walensky, director of the Centers for Disease Control and Prevention, said on Wednesday that "there is really no need to panic." The CDC knew about it for at least a month. Walensky admitted "We recognize we have more work to do."    Imagine that?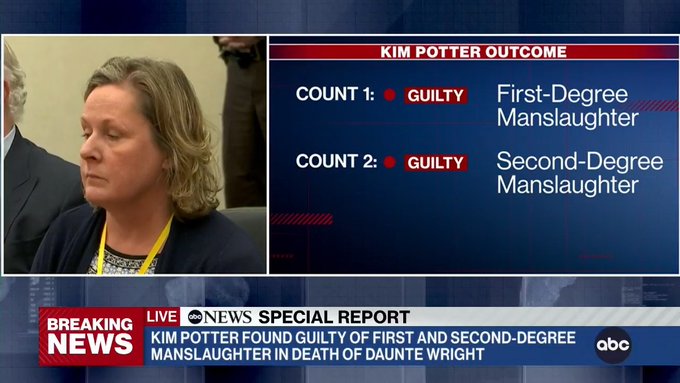 Then there was the Kim Potter verdict. Potter was the 26 year police veteran who was training police officers when a traffic stop resulted in the shooting and death of an unarmed black man (emphasis on black). She supposedly grabbed her gun instead of a taser gun and shot the man, who was, guess what? - trying to escape! We kind of knew this case would be close since the defendant was not overcharged, as is what typically happens when social justice DAs seek to weaponize the law. The jury found her guilty of 2 counts of manslaughter, which could carry a sentence of up to 15 years in prison. Sentencing will come in February of 2022. The Judge will most likely consider all the circumstances and sentence her to about half the maximum.


Other stories:

Tony Kinnett, who works as a science coordinator for the Indianapolis Public Schools, posted a video on Twitter earlier this month accusing the school system of lying about CRT being taught in its schools and has now been placed on leave.

Chicago mayor Lori Lightfoot, who rejected President Trump's offer of help and later defunded the Chicago police, has done a complete 180. She wants to fund the police department and now that Joe Biden has taken charge, is begging for federal help.

 Former New York Gov. Andrew Cuomo won't face criminal charges after a female state trooper said she felt "completely violated" by his unwanted touching at an event at Belmont Park in September 2019, a Long Island prosecutor said Thursday.

China put the north central city of Xi'an on lockdown Wednesday morning, prohibiting 13 million people from leaving their homes in order to stop the spread of COVID.

The legal team for former President Donald Trump has asked the Supreme Court to block the release of certain records to the House Jan 6th Committee.

Chinese social media sites have echoed for days with a question that has been met with silence by Communist Party officials: Where is Li Tiantian?

US will lift travel restrictions on eight African countries


What have we learned?

It would seem that this holiday season feels a bit more like it belongs to Ebenezer Scrooge than Santa Claus. Amid a resurgent pandemic, there are shortages at the grocery store and the highest inflation in almost 40 years, yet we see stories here & elsewhere that claim all is well. Maybe there are some that are insulated from the suffering?
I think we can now all agree that there is something radically wrong with Joe Biden's memory. He doesn't remember his generals telling him to leave 2500 troops in Afghanistan. They did. He must not remember saying in September that he would provide 300 million Covid test kits. Now he says no one thought of it. Dementia? or blatant lies?

Most recently we learned that there are those who have tried and failed to deny that "the previous administration" = Donald Trump. Others left in a huff.


Cartoon of the week: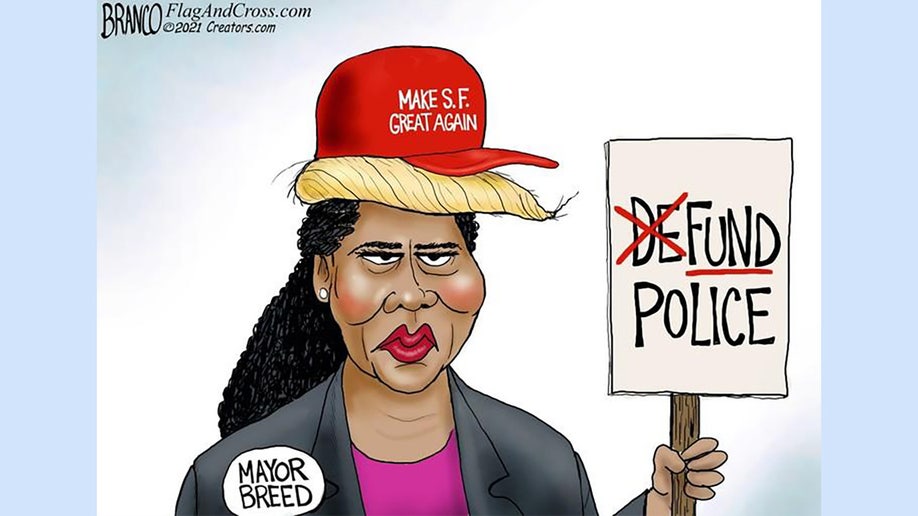 Honorable Mention:

Joe Manchin (For Leadership & Conviction)