Rescuing a film from obscurity
Category: Op/Ed
By:
vic-eldred
•
one month ago
•
18 comments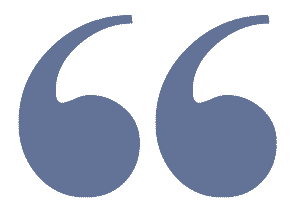 How dare you come down to our Southland and say a thing like that? You lying Yankee carpetbagger. Now, which side emerged victorious in the War Between the States, mister?
Have you ever been what is known as overtired? I know I was exactly that Saturday night when I drove home in a fierce rain storm from CT. I tried to sleep and then decided to grab a drink and check out TCM. Saturday night is the Film noir night on TCM. As soon as I was tuned in, almost on cue, a movie had just begun titled "The Strange One." I could tell it was from the splendid decade and I was amazed at how well it was made and how timeless it seemed. I was thinking of putting this little review in the Movie Group, but there is a rule there which is sometimes enforced regarding politics and I recognize a bit of politics in this underrated movie, which I want to mention.

The movie itself keeps one mesmerized from beginning to end. It takes place in a military academy in the south and is basically about an officer who is best described as a devious bully, constantly tormenting his freshman cadets. We all know about hazing at certain schools. I don't want to go into much detail about the story-line just in case somebody wants to see it for themselves. It is free and in good condition on You Tube. Right away, many of us recognize that terrible combination of cunning & abuse of authority. We can see it in a certain political party, the current government and the media. At least that is the connection I'm going to make. However, I did a little investigating about this movie and I found out that it was most likely made with the opposite motives. The obvious motive. It kind of speaks for itself when you see it.

I discovered that the story was adapted from Calder Willingham's first novel and then his play "End as a Man." Willingham went to the Citadel, but never graduated. Get it? The director, Jack Garfein survived imprisonment in the infamous Auschwitz concentration camp during WW2, where his entire family was killed and he alone survived and came to the US at age 15. That I guess added to the energy in the film's presentation of the military & authority. I never went to a military school, but watching this, I wanted to grab somebody and say: this could never happen!

Part of the reason that I believe the movie didn't do well or is little known is because there was friction between the director and the producer, which almost led to a minor mutiny. After it was made the producer, Sam Spiegel spent 0 on advertising. The movie was released in 1957 and although Ben Gazzara had played the part in the stage version, it was his first movie. Other actors also performed in the earlier play titled "End of Man,' which played to rave reviews on Broadway. Regardless of how I feel about any particular aspect of this movie, I found it very entertaining.