A Media-Fueled Social Panic Over Unmarked Graves
Category: News & Politics
Via:
s
•
2 months ago
•
1 comments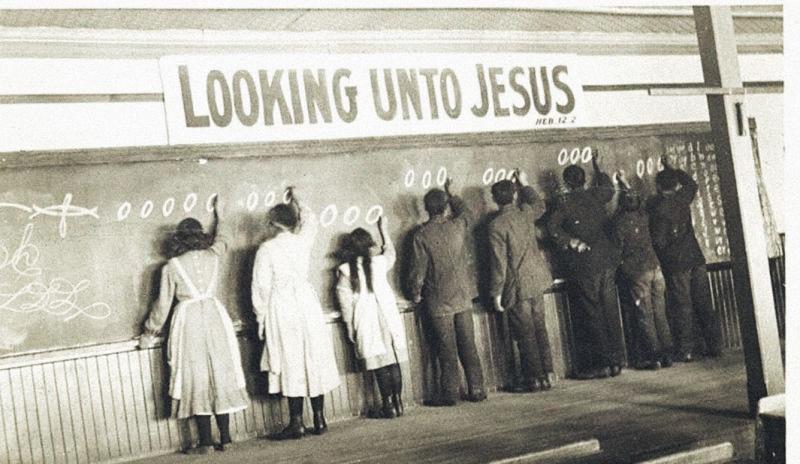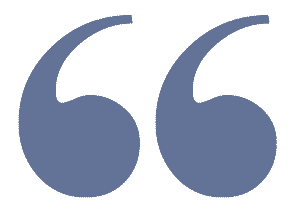 No "remains" have been discovered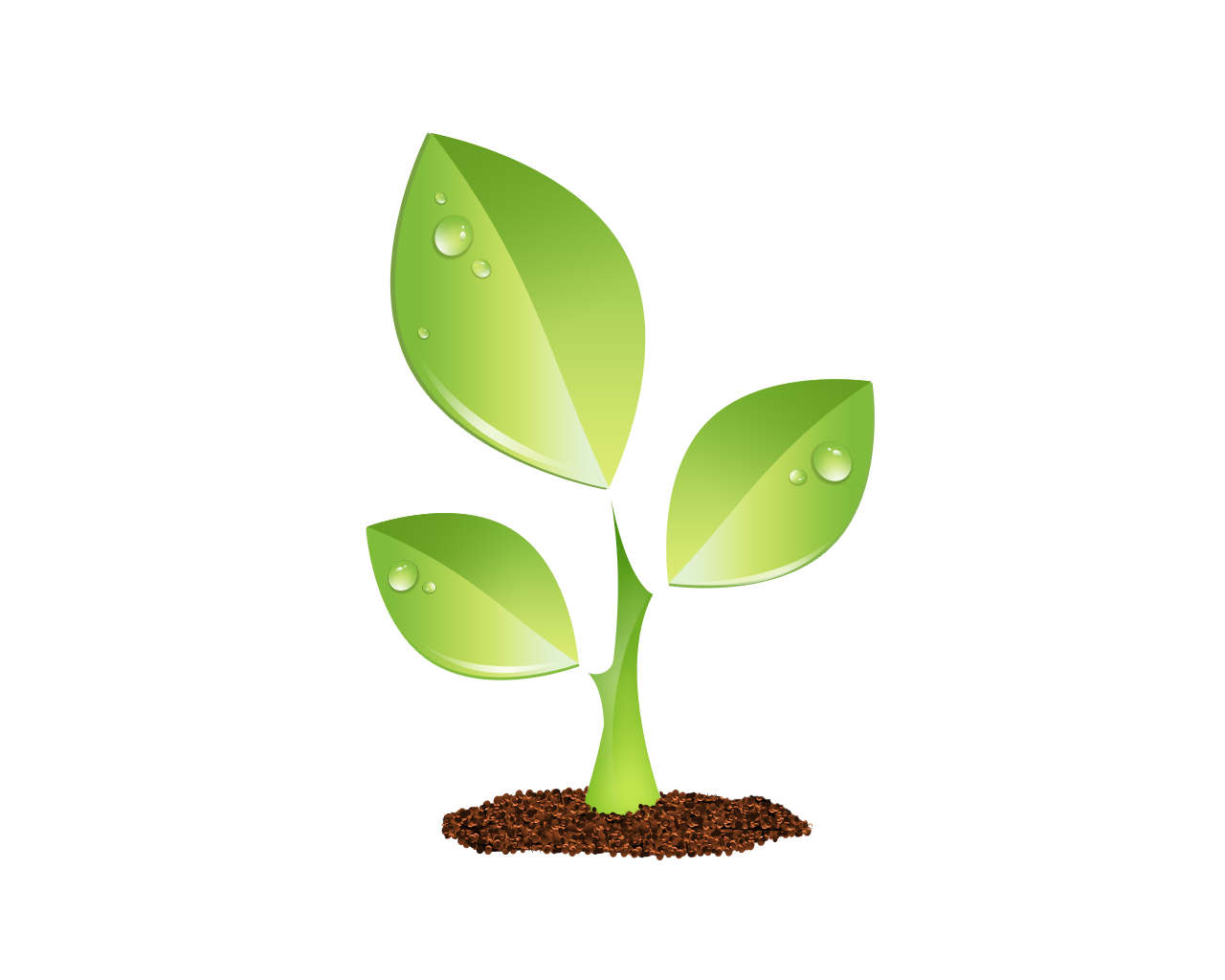 S E E D E D C O N T E N T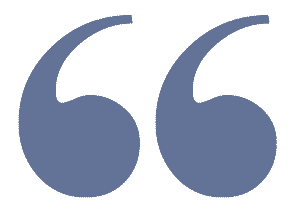 "The discovery of unmarked graves at a former Residential School in [the province of British Columbia] and the countrywide awakening it set off have been chosen as Canada's news story of the year by editors in newsrooms across the country,"   reported   the CBC last December. It was an apt choice—though not necessarily for the reasons described by the author.  
Canada's unmarked-graves story broke on May 27th, 2021, when the Tk'emlúps te Secwépemc First Nation   reported   the existence of ground-penetrating radar (GPR) data that indicated regularly spaced subterranean soil disturbances on the grounds of a former Indigenous Residential School that had operated in Kamloops, BC between 1893 and 1978. In addition, the First Nation's leaders asserted their belief that these soil disturbances corresponded to unmarked graves of Indigenous children who'd died while attending the school.
The story became an immediate sensation in the Canadian media; and remained so for months, even after the GPR expert on whom the First Nation relied, Sarah Beaulieu, carefully noted that the radar survey results didn't necessarily indicate the presence of graves—let alone graves that had been unmarked, graves of Indigenous people, or graves of children. Contrary to what many Canadians came to believe during that heady period,   GPR survey data   doesn't yield X-ray-style images that show bodies or coffins. What it typically shows are disruptions in soil and sediment. Investigators then need to dig up the ground to determine what actually lies underneath.
But those details were swept aside during what, in retrospect, appears to have been a true nation-wide social panic. As other Indigenous groups announced that they'd be conducting their own GPR surveys, media figures confidently asserted that the original Canadian Residential-School student death-toll estimate of   3,201   would soon double or even triple. One op-ed writer went so far as to   declare   that "the discovery of the graves of the children in Kamloops may be Canada's Holocaust moment." Dramatic, tear-drenched acts of public atonement unfolded everywhere, with many July 1st Canada Day celebrations being either cancelled or transformed into opportunities for morose self-laceration.
I was one of many Canadians who initially got swept up with all of this—in large part because it seemed as if everyone in the media was speaking with one voice, including journalists I'd known and respected for many years. Looking back on the coverage, I note that headline writers mostly skipped over the technical bits about soil dislocations and such, and went straight to "bodies" and "graves." And the stories often were interspersed with   credulous   recitations of dubious tales featuring live babies being thrown into furnaces or buried alive.
The whole mission of Canada's church-run Residential School system was to assimilate Indigenous people into white Canadian society, usually against their will, while forcing children to leave their families and communities for months or even years at a time. No one disputes that many students were subject to cruel (and sometimes even predatory) treatment and substandard medical care. Certainly, the death rate for Indigenous children attending these schools was much higher than that for children in the general population. No, I never bought into the idea that there was any kind of mass-murder plot going on at these schools. But it hardly seemed far-fetched that some victims of mistreatment and neglect had been buried in unmarked graves—"off the books," so to speak—by malevolent white teachers, school administrators, and priests seeking to evade responsibility for their actions.
The other important aspect to mention is that—like most other Canadians, I'm guessing—I believed we were only a few days or weeks from seeing real physical evidence plucked from the earth. So it didn't much matter to me that early commentators were temporarily playing fast and loose with the distinction between GPR data and actual corpses.  
Canadians were being told that the old orchard in Kamloops where the GPR data had been collected was a   crime scene —a site of mass murder, and the final resting place of 215 child homicide victims. As I've reasoned   elsewhere : If you told Canadians that, say, 215 murdered white children were buried somewhere in Toronto, or Ottawa, or Vancouver, there'd be investigators and police crawling all over the place, looking for remains that could be tested and identified. And so I naturally assumed the same thing soon would be happening in Kamloops.  
Many of the abuses identified at the Kamloops Residential School and others like it date to the early decades of the Cold War. This means that some of the perpetrators of these claimed child homicides—that is, the staff who worked at these schools—could still be alive. Perhaps their crimes might even be studied and solved by inspecting the bones of children buried alongside one another. Surely, no effort would be spared to pull evidence from the ground immediately, so that criminal cases could be prosecuted before the passage of time allowed the killers to escape accountability for their racist bloodbath.
But then the weeks and months passed in 2021. Spring turned to summer, then summer to fall, and fall to winter, and … nothing happened. It's now been 14 months since the original announcement was made about presumed graves in Kamloops, and no physical evidence has been unearthed. No graves. No corpses. No human remains. In fact, as far as I can tell, there doesn't even seem to be any systematic effort by police or First Nations leaders to commence such investigations. Eventually, it began to strike the general public that this was a very odd way to treat a mass murder scene, even as pundits and politicians refused to change their early, apocalyptic tone.  
Which brings us back to that CBC announcement in December, which informed us that "the discovery of unmarked graves" had been Canada's biggest news story of 2021. That very statement encoded the polite lie, which most Canadian journalists have been encouraged to repeat in one form or another, that some known number of "unmarked graves" had well and truly been "discovered." The truth was (and remains) that the number of confirmed graves remains at zero. No one, to my knowledge, has found any human remains—i.e.,   body parts or tissue from decaying corpses —either at Kamloops or any of the other former Residential Schools, through the use of GPR.
So yes, the story did arguably qualify as "Canada's news story of the year"—but not insofar as it was a story about graves. Rather, it turned out to be a story about the herd behaviour of Canada's intellectual class. Thousands of politicians, writers, broadcasters, and activists spent months crowd-sourcing the creation of a completely unsupported national narrative, and then failed to correct the record once their rush to judgment had run headlong into reality.
I've been in journalism for a quarter century, and have witnessed plenty of bizarre controversies within my trade. But I've never witnessed anything similar to this phenomenon. It's like one of those case-studies in mass hysteria and popular delusion that you read about in history books.
Some dissenting voices did begin popping up in 2022, however. In February, Frances Widdowson, then a liberal arts professor at Mount Royal University in Calgary, wrote an   article   for a conservative US publication explaining how far-fetched rumours and urban legends dating to the 1980s seem to have informed the most lurid claims concerning the Kamloops Residential School. A small publication called the   Dorchester Review   published a   scathing   article by Quebec academic Jacques Rouillard, entitled "In Kamloops, Not One Body Has Been Found." And in May, most significantly, a large newspaper called   National Post   published a   blockbuster exposé   by a well-known columnist, Terry Glavin, going blow by blow through the scandalously botched media treatment that's fuelled the unmarked-graves story since it first broke in the spring of 2021. As Glavin took pains to emphasize, the main reason the story was bungled was that journalists got it wrong, not that Indigenous leaders lied about what they believed.
Glavin's piece was a watershed, as it represented the first explicit acknowledgement from a mainstream Canadian news outlet that the original narrative we'd all been asked to parrot in 2021 was unsustainable. And predictably, Glavin paid a price for speaking up. When it was announced that he'd be interviewed about his story for a well-known Toronto-based podcast, the chair of Canada's national arts funding agency, Jesse Wente, publicly intervened in an apparent bid to   prevent   the interview from going forward. (The host   responded   to this extraordinary development by sheepishly assuring Wente that he'd assign the segment to another interviewer.)...
Most spectacularly, on May 28th, 2021, it was the   Times   that told the world that the discovery of a " mass grave " had been "reported in Canada." It's a claim that exists—again, to this day—in the headline sitting above an article written by veteran correspondent Ian Austen, in which the reporter relates that "an Indigenous community in British Columbia says it has found evidence of … a mass grave." The truth is that no Indigenous community said any such thing. In fact, the leader of the First Nations community that Austen was referencing, Rosanne Casimir of Tk'emlúps te Secwépemc, explicitly told the media that there was no mass grave, and   disavowed   usage of the term.
The small handful of other outlets that printed some version of the   Times 's incorrect mass-graves news included the   Toronto Star , which, to its credit, quickly   corrected   the mistake; and the   Washington Post , which not only corrected the mistake, but included an editor's note at the top of the article, fully detailing the newspaper's original lapse. Meanwhile, the   Times   still parades the original mass-graves error in its   headline .
This   Times   purported bombshell—and the horrifying image it elicited, of corpses piled like timber as in some horrific scene out of Bosnia or Rwanda—predictably made international news, giving the world's dictators a chance to excoriate Canada while   deflecting   from their own human-rights atrocities. This was   The New York Times , after all, not some local rag. Shortly after the   Times   set the tone in this manner, Trudeau ordered Canada's flags to half mast (where they would remain, incredibly, for more than five months), and dramatically went down on one knee to place a teddy bear on the site of a former Residential School in Saskatchewan as cameras clicked.

Prime Minister Justin Trudeau has apologized to Tk'emlúps te Secwépemc Kukpi7 Rosanne Casimir after travelling to Tofino rather than attending public events during Canada's first National Day for Truth and Reconciliation https://t.co/HLbv2KzYmb
— Andrea Woo | 鄔瑞楓 (@AndreaWoo)

 

October 3, 2021

Journalism is history's first draft, produced on deadline. And one might easily understand how errors got into that first   Times   article, especially given that initial reports of the Kamloops GPR findings were being published alongside claims that the data accorded with the lore of (unidentified) Indigenous " knowledge keepers ." It would have been a brave journalist who, amid such furious national garment-rending, pointed out that locally circulated memories about unmarked child graves do not amount to evidence on par with actual human bones and tissue unearthed from the ground, no matter the ethnicity of the knowledge-keeping community.
But the May 28th article wasn't an isolated mistake. Ten days later, the same   Times   reporter penned a follow-up   report   that, to this day, bears a sub-headline referring to "the discovery of the remains of hundreds of children." Like Austen's first story, this one is flat out wrong. No "remains" have been discovered.
The article text indicates that "the remains of more than 1,000 people, mostly children, have been discovered on the grounds of three former residential schools in two Canadian provinces since May," a statement that is also absolutely untrue; and that "the remains of 200 people, mostly children, were found in unmarked graves on the grounds of [a] former boarding school in British Columbia," which, again, is totally false. At one point, we are informed by Austen that, "In July, the Penelakut Tribe in British Columbia said it had uncovered about 160 undocumented and unmarked graves." As Glavin   reports , that's not what the Penelakut Tribe said.
Two weeks after that, Austen and a second Canadian-situated   Times   reporter, Dan Bilefsky, co-wrote a third   article , this one published under the (again, absolutely false) headline, "Hundreds More Unmarked Graves Found at Former Residential School in Canada."
That article informs us that "the recent unearthing of remains in Canada has reverberated globally," a whopper that juxtaposes the entirely false claim that there'd been any kind of "unearthing" of human remains, alongside the completely accurate observation that the story has garnered international attention—largely thanks to the   Times 's own erroneous reporting. With the Tk'emlúps community itself now agitating for   clarity   on what actually lies below the ground's surface, it will be interesting to see how Austen and Bilefsky proceed with further articles—as the two journalists are now tasked with lecturing their Tk'emlúps interviewees about all those remains of deceased relatives that, according to these same reporters, were unearthed at least a year ago and are presumably now sitting in some mysteriously undisclosed location.
The sub-headline on that   Times   article   informs us that "An Indigenous group said the remains of as many as 751 people, mainly children, had been found in unmarked graves on the site of a former boarding school in Saskatchewan." Unlike the other examples I've listed, this one at least has the   Times   journalists attributing their information to a third party. But even on this score, the article neglects to note that Canada's   National Centre for Truth and Reconciliation   identifies only nine children from the institution in question—Marieval Indian Residential School—who died during its entire century-long period of operation. It's a fact that casts rather a lot of doubt on the claim offered in the sensationalistic   Times   headline.
And yes, I realize that reporters typically don't write their own headlines. But these   Times   mistakes can't be blamed on any editor, because the errors go well beyond the display copy. The text of the co-authored June 24th article, for instance, (falsely) informs us that "the remains of 215 children were found in unmarked graves on the grounds of [a] former church-run school for Indigenous students in British Columbia." It's a sentence that contains both the unambiguously false statement that the "remains of 215 children" have been found, alongside the piggyback fiction that these remains were found in "unmarked graves."
The nature of the mistakes vary from one   Times   story to the next. But all of the stories are alike to such extent that they grossly misrepresent the nature of the information that was announced in May 2021 and thereafter. As noted above, the novel findings presented by Indigenous groups didn't identify graves, bodies, or human remains, but rather soil dislocations that may or may not be associated with a human burial. And as GPR   experts   have been cautioning since the technology first began being used by police officers and archaeologists many years ago, such dislocations can be traced to everything from old irrigation ditches to backhoe trenches. The area where the Kamloops GPR data was recorded has been put to multiple agricultural uses over the decades, which means that anyone looking for graves in the area is at risk of encountering all manner of false positives.
And even if any of these dislocations do turn out to indicate the presence of graves, classifying them as "unmarked" may not be straightforward. As has been widely noted, an old grave that bears no markings in 2022 wasn't necessarily "unmarked" at the time it was used for burial, since rapidly degrading wooden crosses were commonly employed as markers until well into the 20th century.
A further complication is that many of the cemeteries located on or near Residential School properties were used by religiously observant Indigenous and non-Indigenous communities alike. Cadmus Delorme, Chief of the Cowessess First Nation in Saskatchewan, where Trudeau staged his maudlin teddy-bear photo-op, for instance,   told   the media flatly, "This is a Roman Catholic grave site. It's not a Residential School grave site."
---
It's entirely possible that unmarked, previously unknown graves may one day be definitively identified at Kamloops and other former Residential School campuses; and that such graves will then be found to contain the remains of Residential-School students. But neither Austen nor Bilefsky nor anyone else has yet produced information to support the claim that this evidence has already been collected. And when I asked the   Times   to explain how their reporters had arrived at such plainly speculative conclusions, all I got by way of answer was a statement from a corporate staffer that read: "We are confident in the accuracy of our reporting. All of our articles have made it clear that the gravesite findings are based on the analysis of ground penetrating radar and these findings are supported by expert corroboration."
Ian Austen isn't a stranger to me. I've met him, and we've occasionally conversed over social media and email about stories of mutual interest. He's a skilled and dedicated journalist whose work I've read appreciatively for many years. That's one reason I'm singling him out when there are so many other journalistic offenders I could name: It says a lot about the depth of the social panic surrounding the unmarked-graves story that even a reporter of Austen's stature was impelled to abandon the high standards he brings to his other work.
I refuse to believe that anyone at the   Times   set out to tell lies. It seems more likely that they instinctively believed, on some gut level, that the GPR data signalled the existence of child murder victims. They treated it as a revealed moral truth, and so imagined themselves duty bound to use their   Times   platform to spread the story globally, advocate for Indigenous rights, and educate Canadians about a dark historical legacy. Numerous other journalists did exactly the same thing, and, in so doing, got swept up by the collective fervour. But now that the story hasn't gone the way their guts told them it would, they (very understandably) are embarrassed at the prospect of admitting their mistakes.  
In truth, it probably doesn't matter much if the   Times   ever gets around to correcting its mistakes, because it's not as if Canadians haven't noticed the glaring absence of physical evidence to back up the breathless claims they first heard in mid-2021. Many feel duped by the unmarked-graves story, especially given the way it was held up, both inside and outside Canada, as a pretext to trash their country. Over the last 14 months, it hasn't just been the   Times , but the journalistic trade as a whole, that's squandered a good deal of the trust and affection held by readers and viewers.
However, it may prove to be Indigenous people themselves who lose the most from this whole sad episode. Given how much terrible treatment was meted out to First Nations, Inuit, and Métis communities over the course of Canadian history, there is surely no shortage of   real   evidence of past atrocities waiting to be found by researchers. It seems inevitable that some day in the future, actual bodies will be brought to the surface—genuine, uncontestable evidence of a real historical atrocity that formerly had been unknown or obscure. If, in that authentic moment of discovery, journalists and politicians suddenly find that it's become impossible to arouse the interest and sympathies of a jaded, untrusting Canadian public, let's not pretend that we won't know the reason why.