Biden Hits Home Run; Sour Patch Kids Sit on their tiny Hands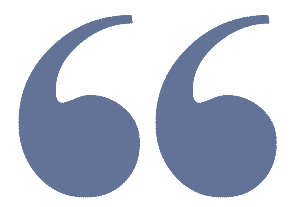 You can have a difference in policy, but not on loyalty to your country! - John K. Roberts
President Biden hammered a "Full Bases Loaded Homer", while the Spineless Kevin McCarthy and his "new squeeze", Margorie Taylor Green, and the "Sour Patch Kids" sat on their tiny hands, twisting and turning in their seats, like soiled, spoiled kids, hollering out at the president during the thunderous applause, is nothing short of DISGRACEFUL.

How in the name of decency can any American support this new "Garbage Pail", juvenile Republican Party of MAGA Haters?

America is still your country, too. Dishing it constantly, attacking everyone that "ain't you," is borderline treason. We are on the "tipping edge" of WWIII.

America did not start it, Putin did.

If the USA, and its allies do not stop that sick murderer despot from slaughtering everyone in Ukraine, Putin has publicly declared that he wants to force all of the free countries that Stalin ruthlessly conquered immediately after WWII, when the world was exhausted from war, and he is on the path to do just that. 

America, NATO and our allies had no choice but to stand up to this self-centered psychopath, and assist Ukraine, or sit by idly as his STORM TRUMPERS march into one free nation after another. 

Putin is dying from cancer and has made it clear that the most important thing to him is not Russia, not world domination, but taking back all the Eastern countries that left the Communist Party following the demise of the Soviet Union to boost his legacy.

If the United States, under President Biden, did not strengthen NATO, take leadership on one of the most dangerous undertakings since FDR's decision to enter WWII, and stop PUTIN from destroying the EU, and possibly all of Europe, it is very likely that China, Russia, North Korea, Iran and other dictatorship may not be stopped from their global domination and the subjugation of the USA to their control. 

 Americans have a choice! You are either LOYAL to your country first, or, you are disloyal. The world is a dangerous place, and, has always been.

The Republican Party is not the country, nor is the former Confederacy, Tex-Ass, or STUPID, SELF-IMPOSED Patriots representing our country.

The reaction by Republicans during the State of the Union speech was disgusting, childish, and disrespectful.