Supreme Court Hears Arguments on Immigration and First Amendment
Category: News & Politics
Via:
vic-eldred
•
2 months ago
•
1 comments
By:
Jess Bravin (WSJ)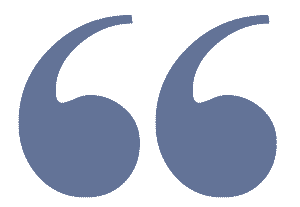 Justices examine law against encouraging an immigrant's unlawful presence in U.S.
S E E D E D C O N T E N T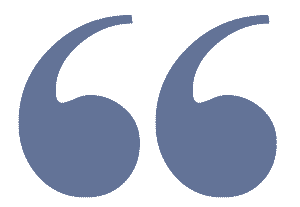 WASHINGTON—The Supreme Court on Monday heard the government's case to reinstate a law making it a crime to encourage noncitizens to stay in the U.S. unlawfully.
A federal appeals court in San Francisco struck down the law in 2022, finding it too broad in criminalizing even speech protected by the First Amendment, such as that of charities providing free meals to immigrants living in the U.S. unlawfully or lawyers giving them legal advice.
The law has been on the books for decades, and Justice Amy Coney Barrett said there was no evidence that any such activities had been discouraged by the prospect of potential prosecution. 
Esha Bhandari, an American Civil Liberties Union attorney representing a California man convicted under the law for a scheme to defraud immigrants, said that was the wrong measure.
The issue, she said, was "the people who are not speaking"—that is, charities or others who refrained from work out of fear of criminal liability. "The government has ways of chilling speech" simply by leaving open the prospect of getting charged, she said.
The government's attorney, Deputy Solicitor General Brian Fletcher, said there was little reason to fear prosecution for lawful speech, because the Justice Department understands the statute to require criminal intent, even though the text doesn't explicitly say so.
Monday's case involves Helaman Hansen, an Elk Grove, Calif., man convicted in a scheme that promised to secure U.S. citizenship for immigrants living in the country illegally by having Americans adopt them as adults. According to prosecutors, from 2012 to 2016 Mr. Hansen and his associates took more than $1 million from nearly 500 noncitizens from Mexico, Fiji, India and other countries who fell for the pitch.
In December 2017, a federal judge in Sacramento, Calif., sentenced Mr. Hansen to 20 years in prison for multiple counts of mail fraud, wire fraud and encouraging or inducing illegal immigration for private gain. 
In February 2022, the federal appeals court in San Francisco threw out Mr. Hansen's conviction on the criminal encouragement charge, concluding that the relevant statute was unconstitutional because its broad language covered plainly lawful speech in addition to illegal conduct.
Under the statute's language, "encouraging an undocumented immigrant to take shelter during a natural disaster" and "telling a tourist that she is unlikely to face serious consequences if she overstays her tourist visa," would be illegal, Judge Ronald Gould wrote for the appeals court. The court sent the case back to the trial judge for resentencing on the remaining 15 fraud counts.
Appealing to the Supreme Court, the Justice Department said the inducement prohibition traces from the 1880s and has only been applied to illegal conduct—not statements about otherwise lawful activity.
Lawyers for Mr. Hansen said the government's argument requires inferring an intent to commit crimes that isn't mentioned in the statute itself. 
"The encouragement provision reaches all encouragement of immigration violations, whether or not the violations are criminal," their brief argues, noting that Mr. Hansen's case involved encouraging two noncitizens to overstay their visas, a civil offense. 
At Monday's argument, Justice Neil Gorsuch suggested it might be better to leave the statute intact, while permitting individual defendants to argue a First Amendment defense regarding their specific circumstances. 
As for Mr. Hansen, "I don't think anybody could say he's been chilled from speaking," Justice Gorsuch said. "He's had no problem soliciting people here in this country and defrauding them to the tune of lots and lots of money."
"I understand that Mr. Hansen's behavior was not commendable here," Ms. Bhandari said. But the issue went beyond her client, she said. "Immigration lawyers are watching this case very closely and already starting to advise each other on how they may have to curtail the advice that they give to their clients."
A decision in the case, U.S. v. Hansen, is expected before July.