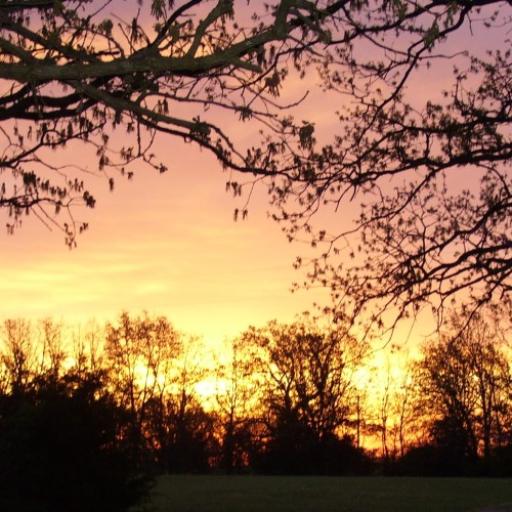 The Garden Chronicles - Week 12
It hasn't rained in almost 3 weeks, not since the remnants of Cristobal blew over. After a crazy amount of spring rain, it's just hot and dry now.
Figures, right?
---
- Wednesday -
---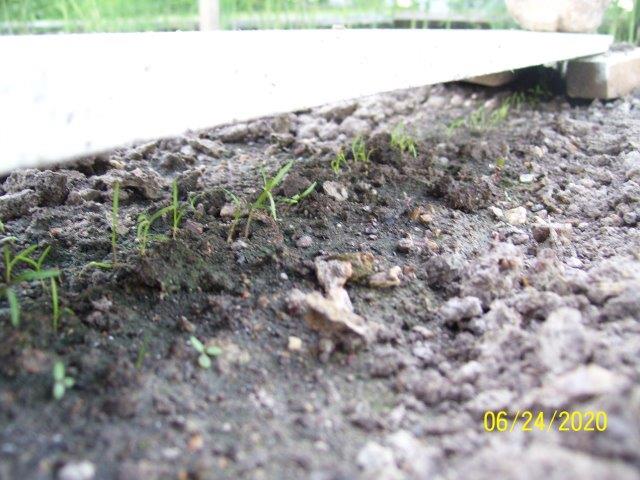 The germination under boards experiment.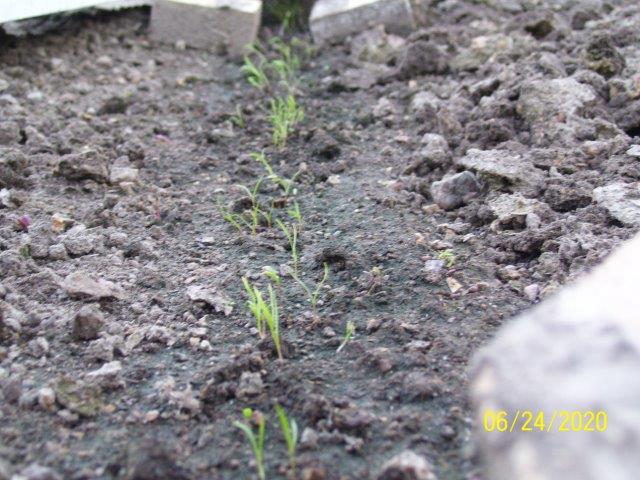 It worked well.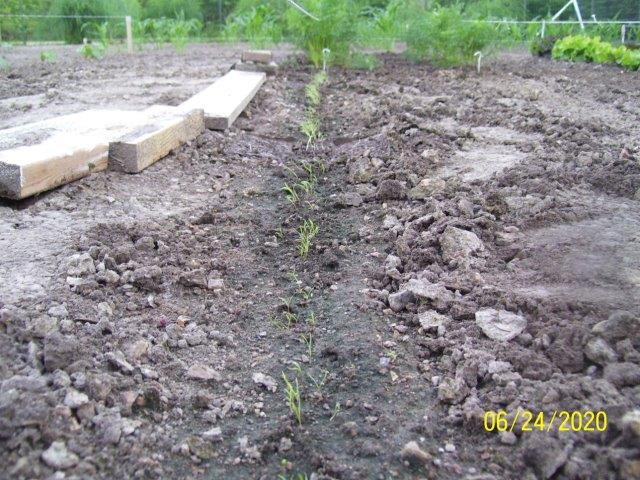 I think I'll start doing it regularly. I'll need to pick up some more boards, though.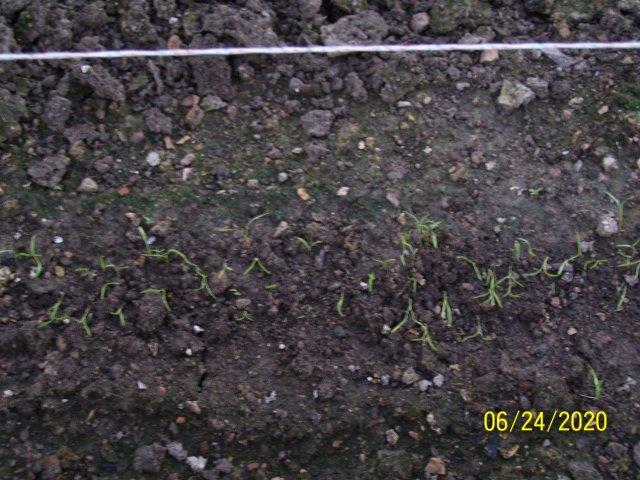 Pretty good results for a hot, summer planting.
There were 3 toads and a cricket frog enjoying the dampness under the boards. Here's one of the toads next to the hole he wallowed out for himself, right in the middle of my seed row.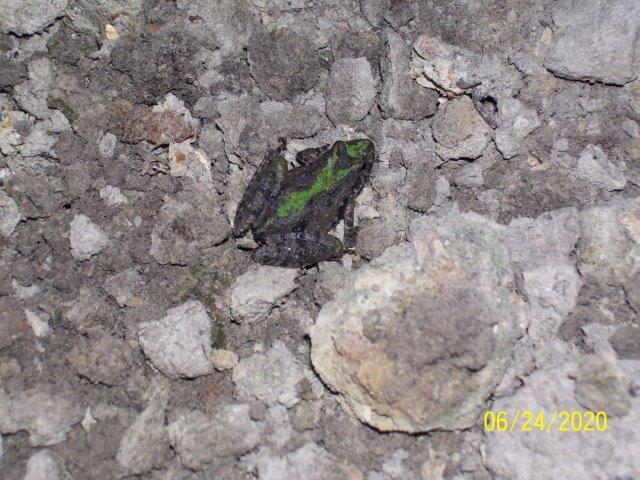 Here's the cricket frog.
---
- Sunday -
---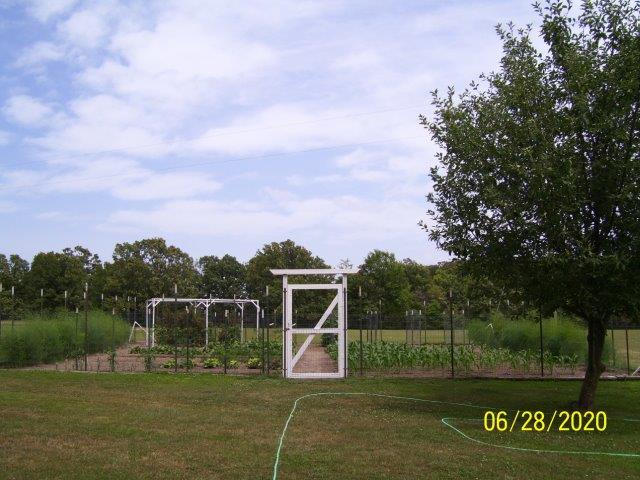 The gate's back with a fresh coat of paint.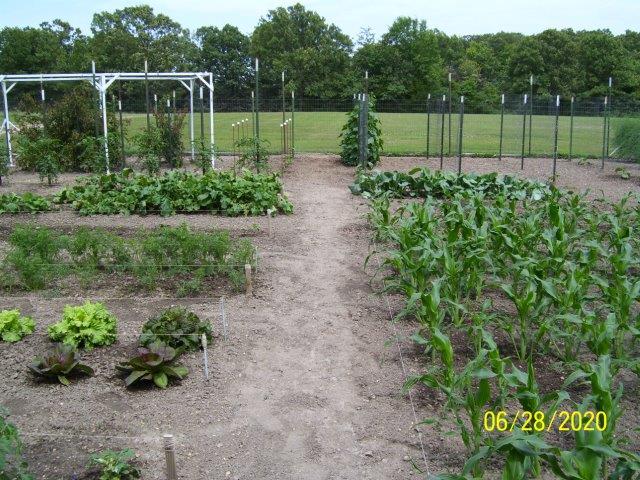 I cleaned the finished peas out of the 2 middle trellises.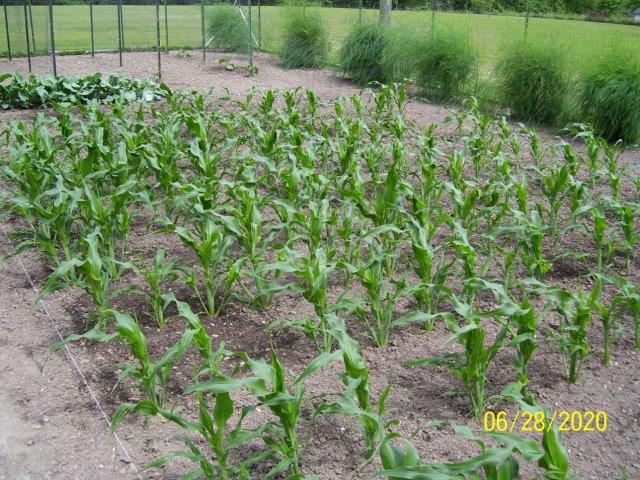 Corn.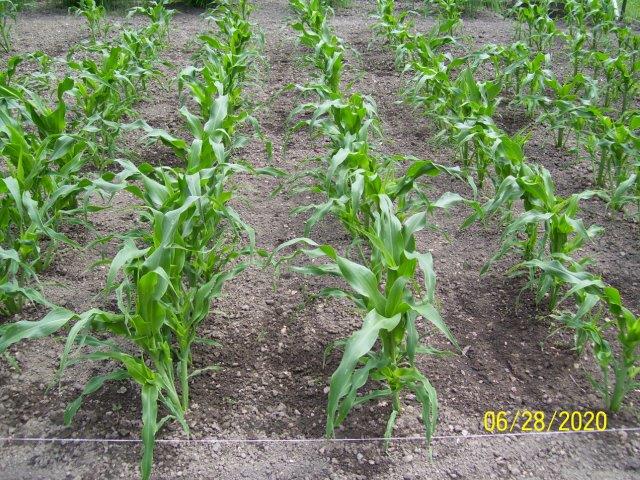 It's growing fast.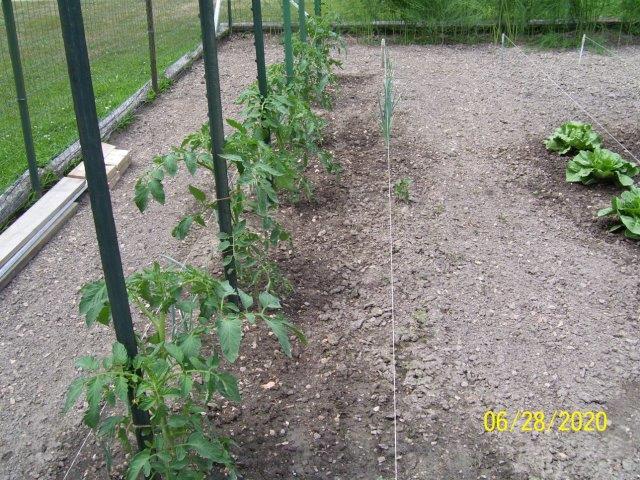 The Rutgers tomatoes.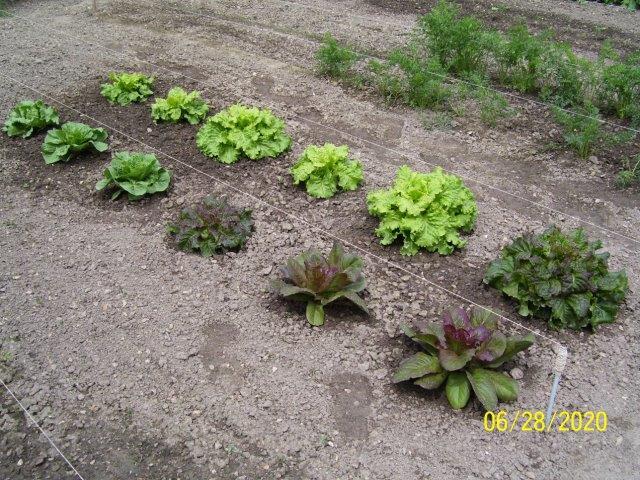 Lettuce.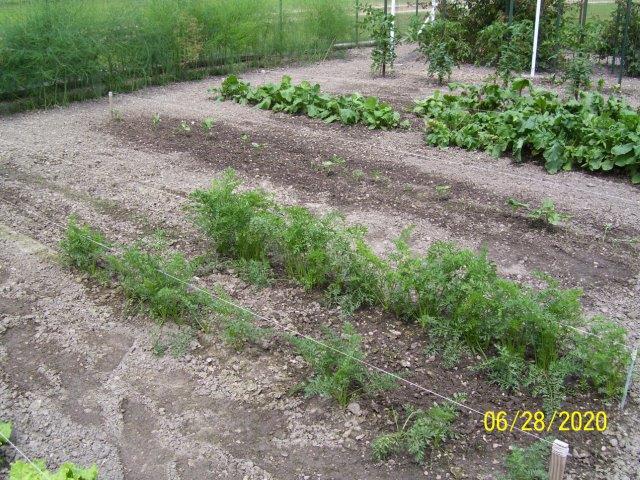 Carrots.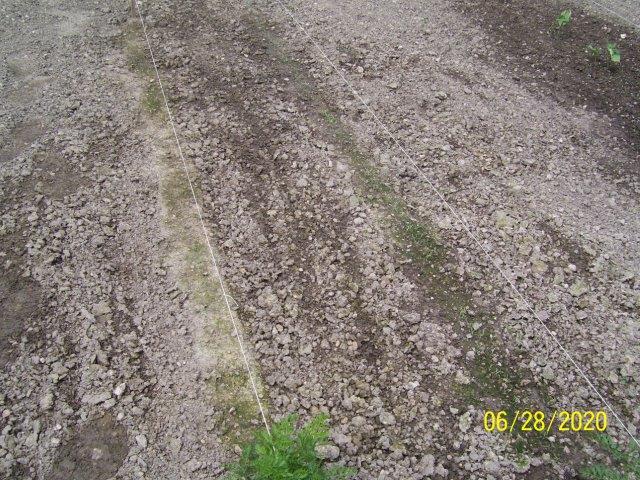 The new carrot plantings. The row on the right was under the boards. I know it's hard to see, but it came up much better than the other one.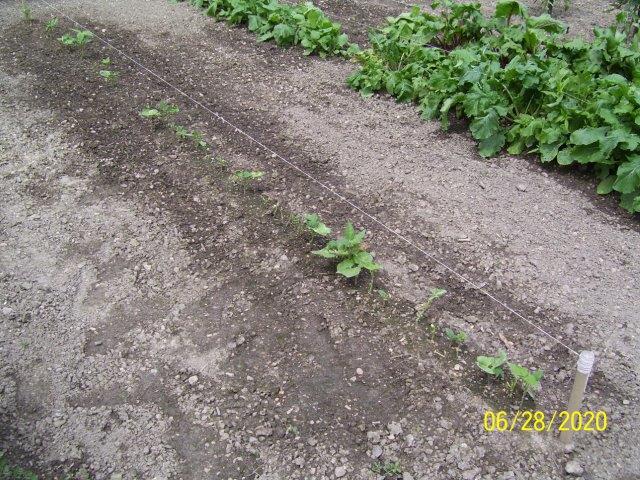 Finally some beans. Not exactly impressive growth, though. They were coming up strong, and then several just up and died for some reason. I found an old packet of seed from 2018 and used it to fill in the gaps. It's starting to come up between the bigger plants (and it's 2 years old). Must be a bad year for bean seed or something.
Turnips and beets.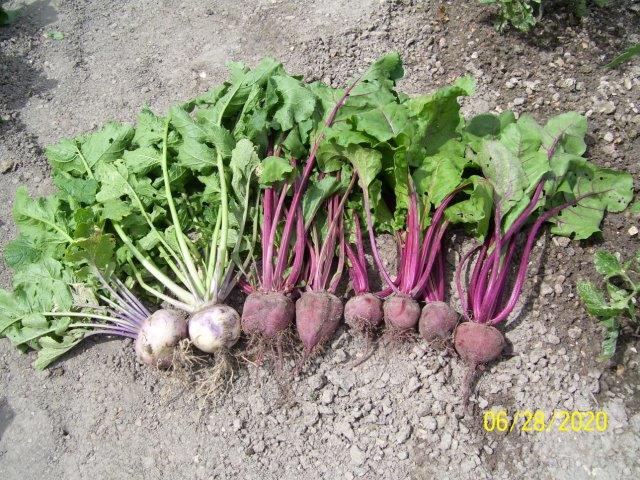 I've started pulling them.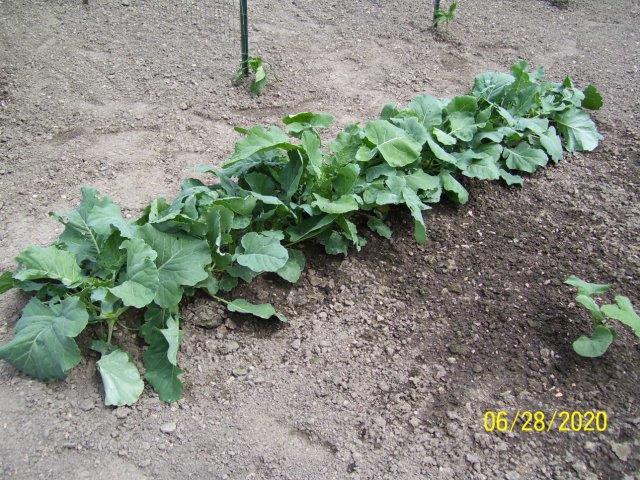 Kohlrabi.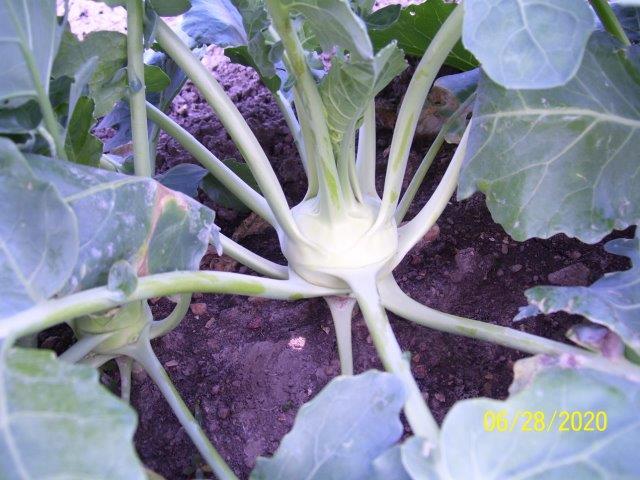 Filling out now. I've never grown these before, but I think they're almost ready.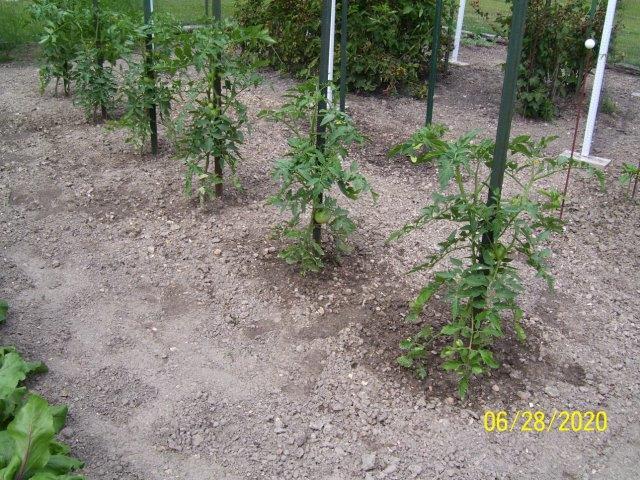 The Big Beef tomatoes.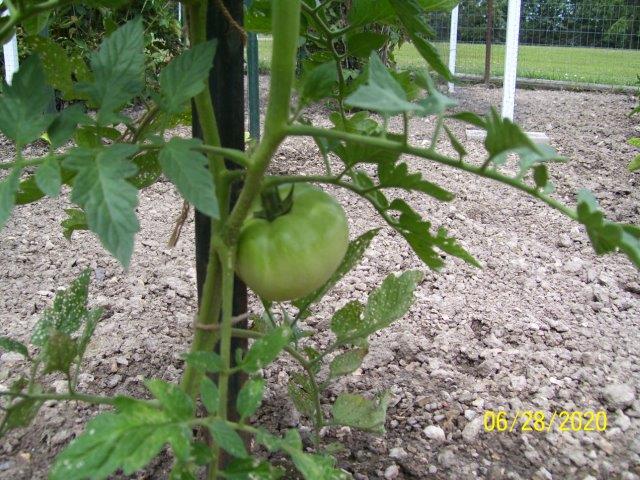 The biggest one so far.
A few more.
The backup eggplants in the ground with stakes. The other ones aren't doing well, so these are the last chance for success this year.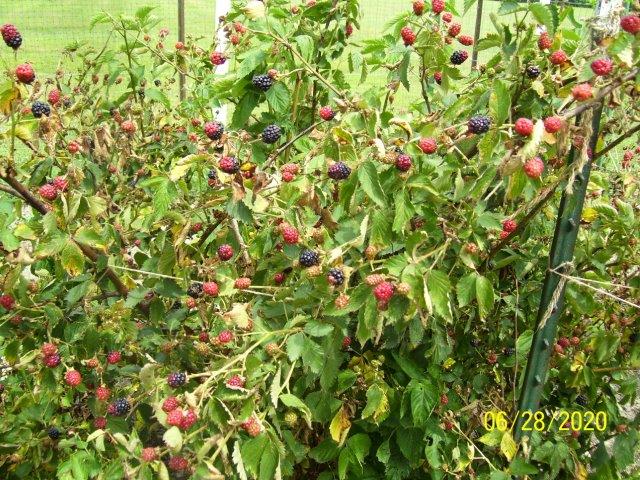 Blackberries starting to ripen. The netting is on the frame now to protect them from birds, but it's invisible to the camera, apparently.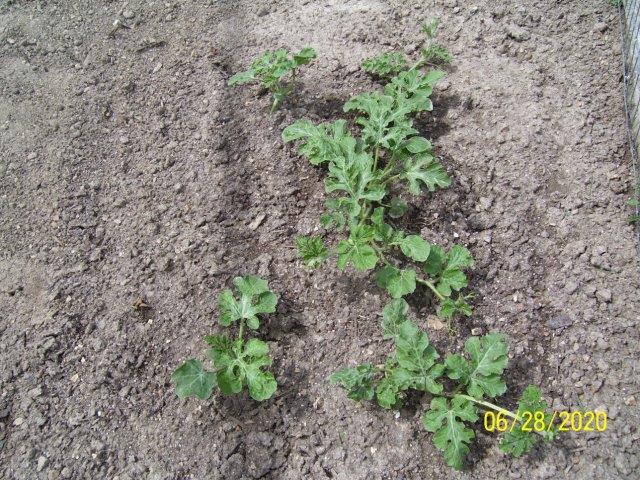 Watermelon plants.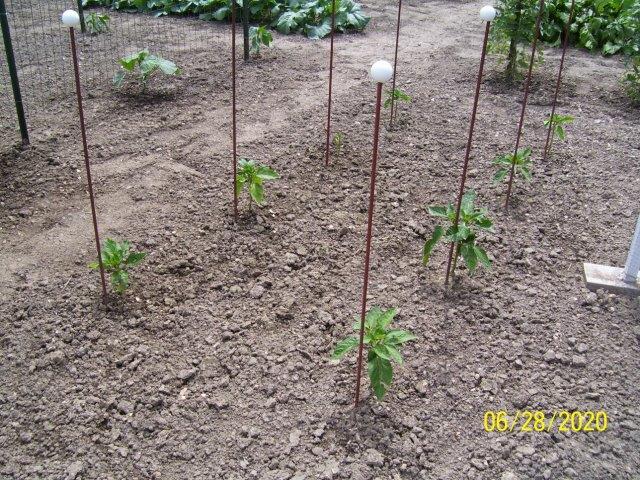 All but one of the nearly-drowned peppers are putting on new growth.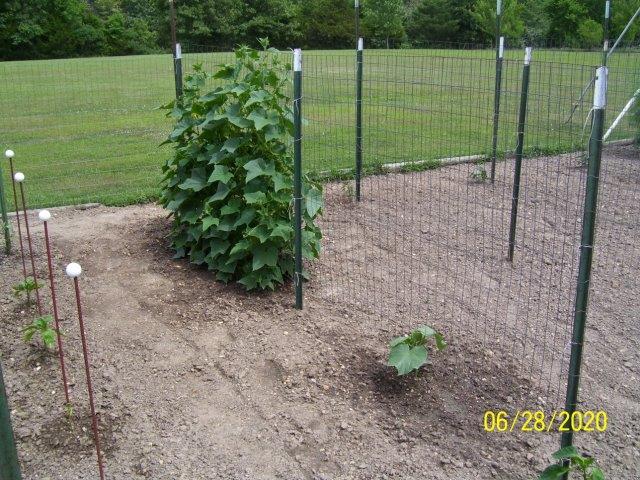 1st and 2nd cucumber plants.
Starting to produce.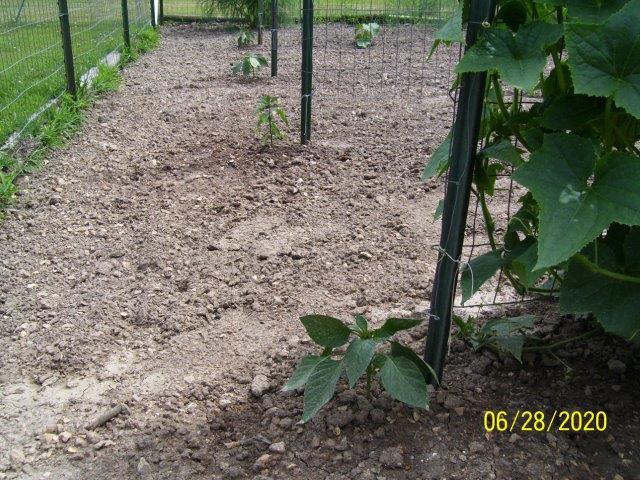 The backup peppers are growing pretty well.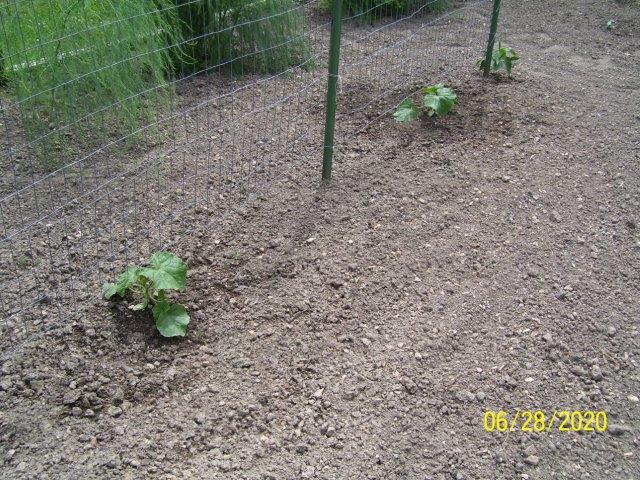 Cantaloupes, with a pepper on the end of the trellis.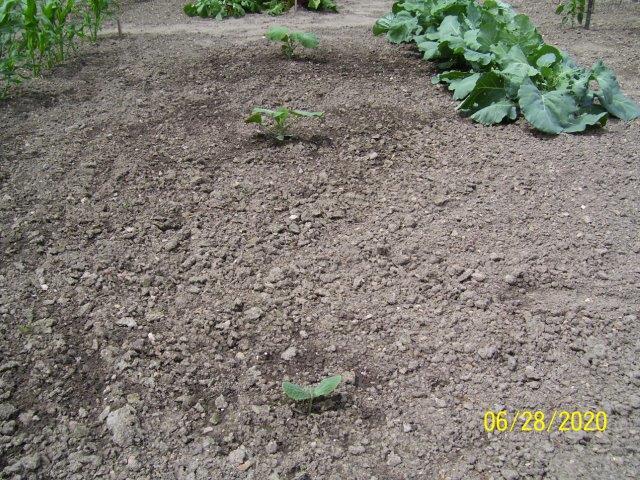 Three butternut squash plants. The one in the foreground is small because I had to replant it. The kohlrabi on the right will be done and gone before the squash needs that space.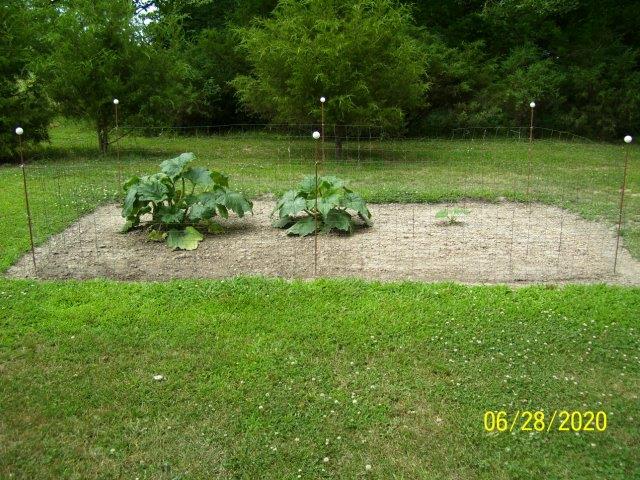 The zucchini side plot.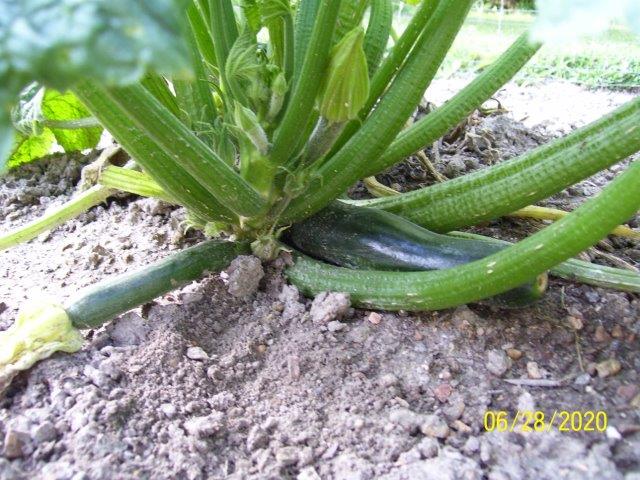 Several zucchini coming on.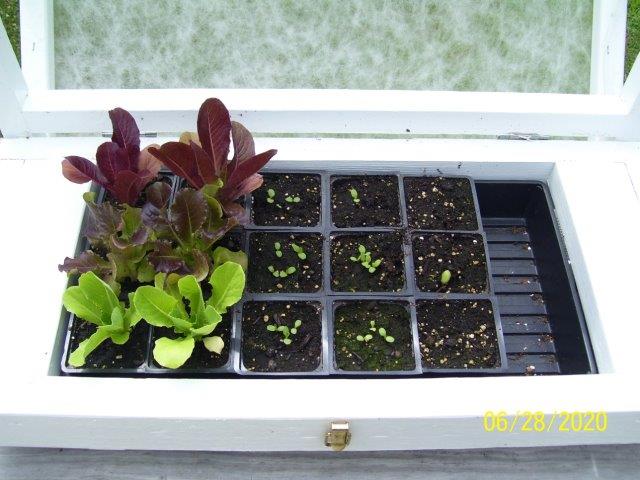 The planter, with two batches of lettuce and some backup butternut squash that I'm probably going to toss.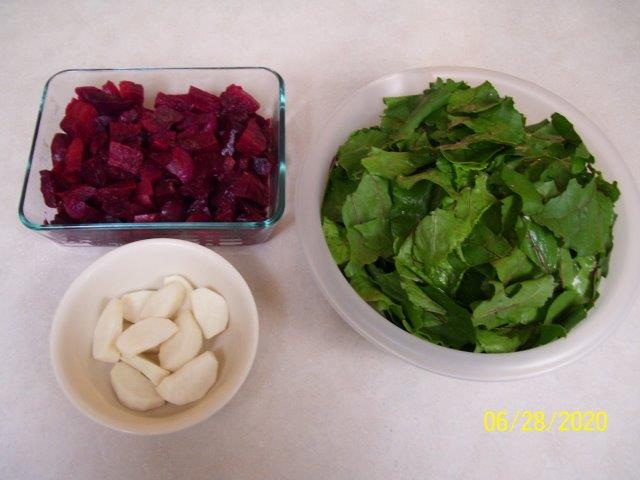 What's left of the beets and turnips I picked above. The beets are cooked and cut up, the turnips are raw and cut up, and that's a bowl of beet greens that have been cleaned up (bug damage and stems removed) but haven't been cooked yet.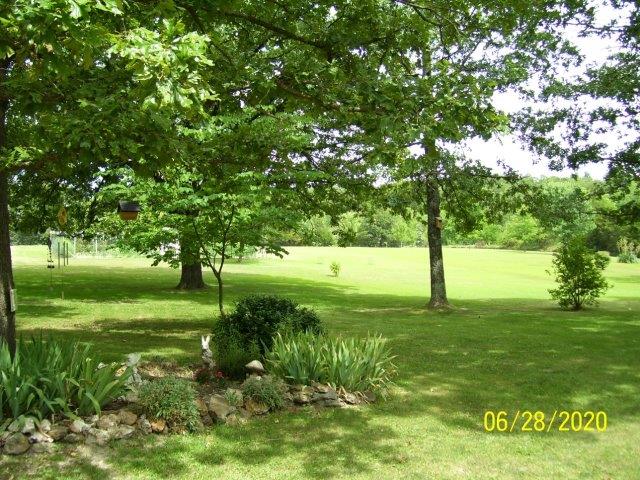 See you next week.