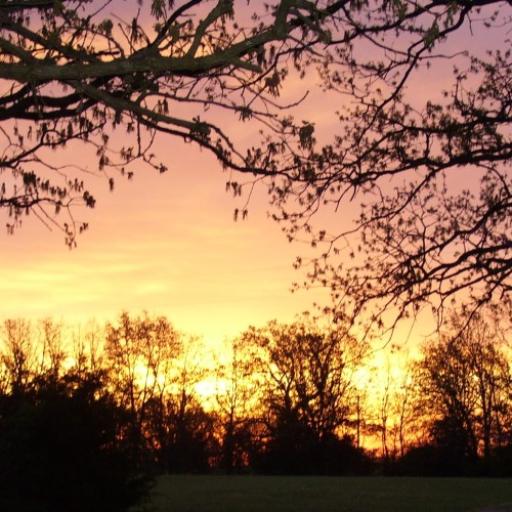 The Garden Chronicles - Week 15
No rain yet. I've only had an inch in the past 5 weeks. The forecasted heat wave didn't fully materialize, though, so that's good. It has been getting into the mid and upper 90's, but no 100's so far.
The grass is starting to go brown, but at least I've hardly had to mow it lately. A decent trade-off in my book.
---
- Sunday, July 19 -
---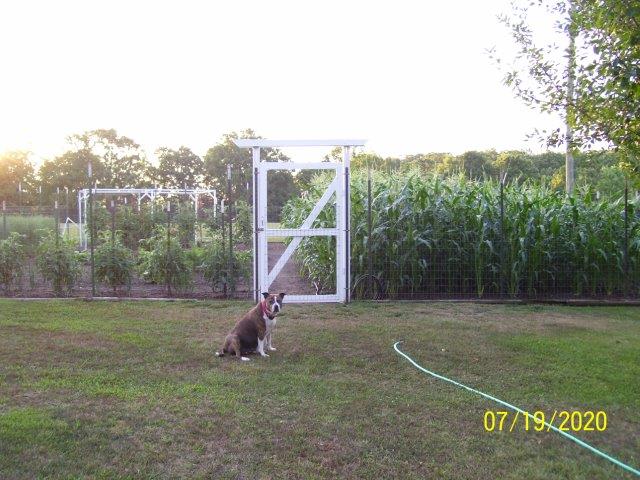 Just after sunrise.
.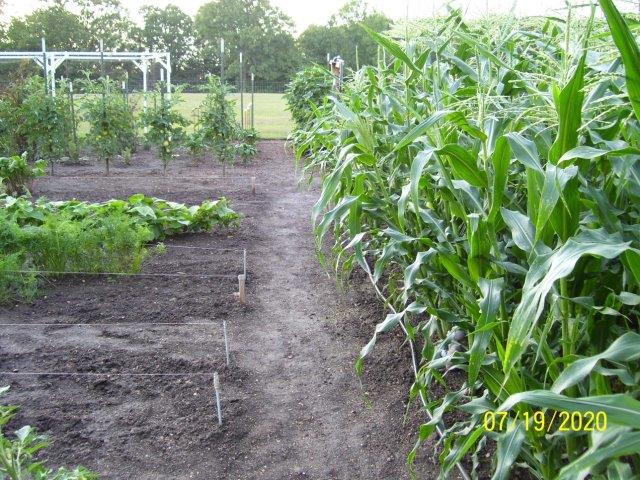 Cool and pleasant.
.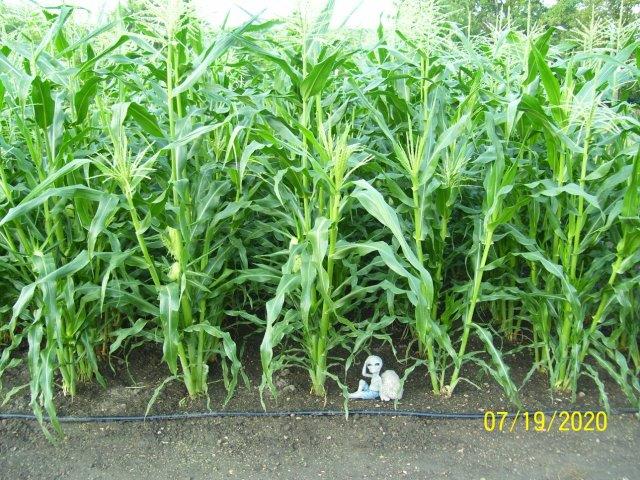 Corn.
.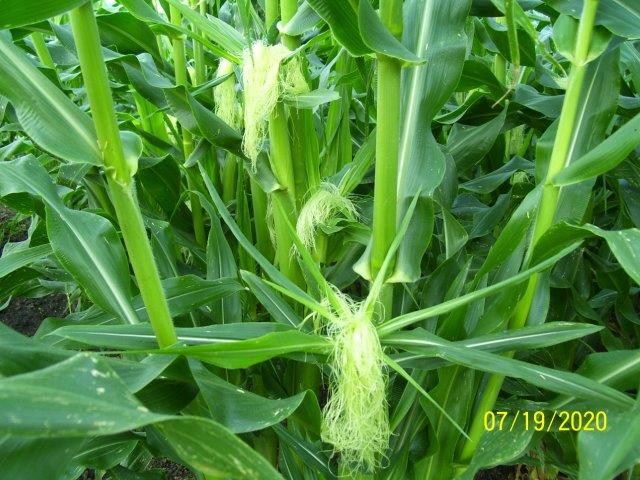 Starting to silk out and make ears.
.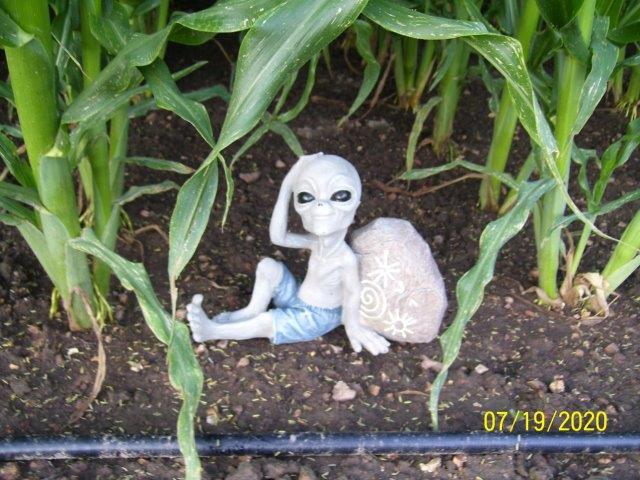 Larry.
.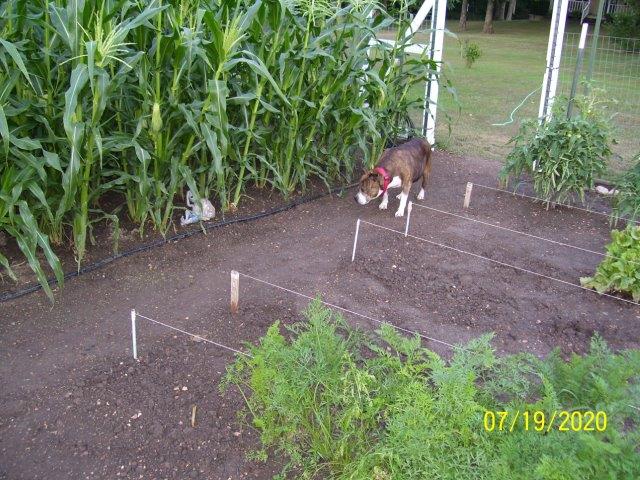 Polly's not quite sure what to make of him.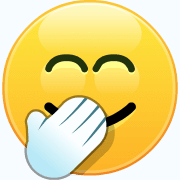 .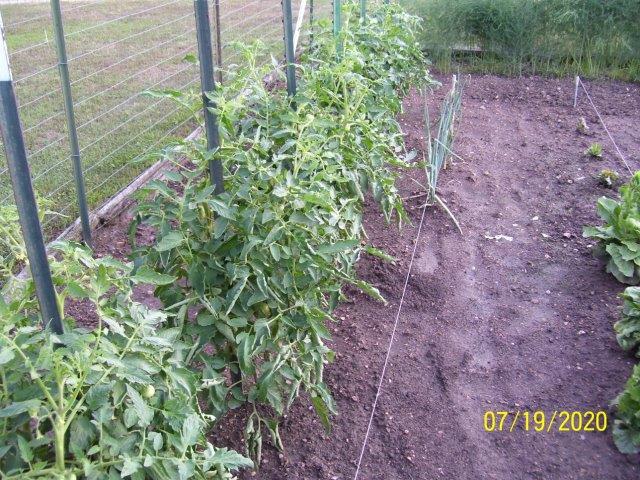 Rutgers tomatoes, onions.
.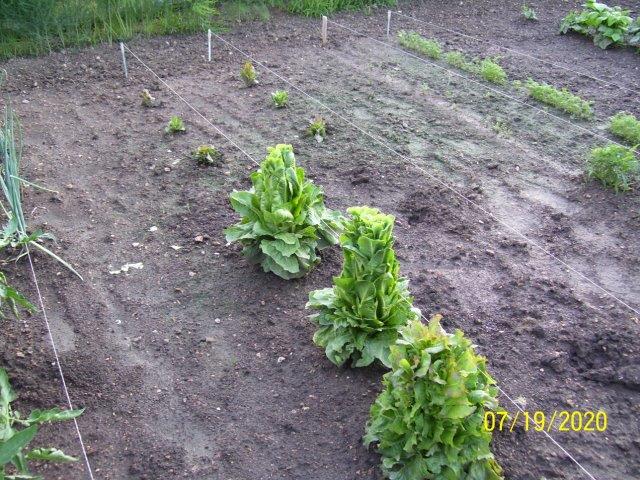 I suddenly have a lettuce crisis on my hands. Some of it is trying to go to seed before I'm ready to pick it...
.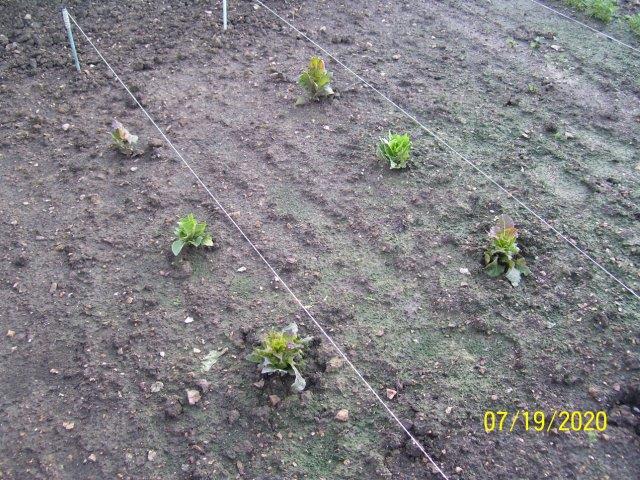 ...and the next batch is being eaten by rabbits. Yep, rabbits. I caught them in the act.
.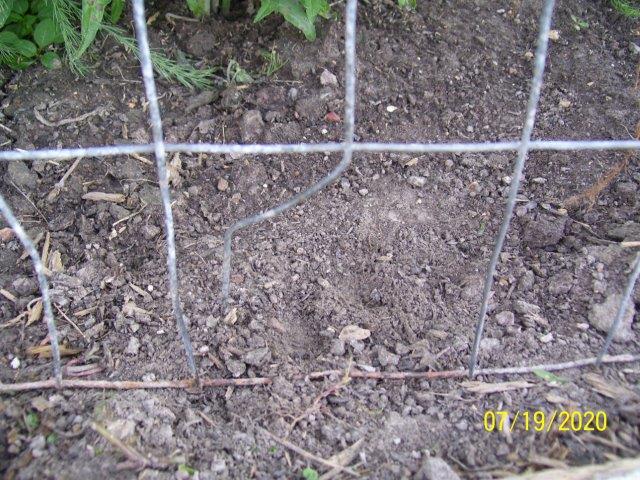 Apparently, they pulled off a covert operation and disabled my defenses.
.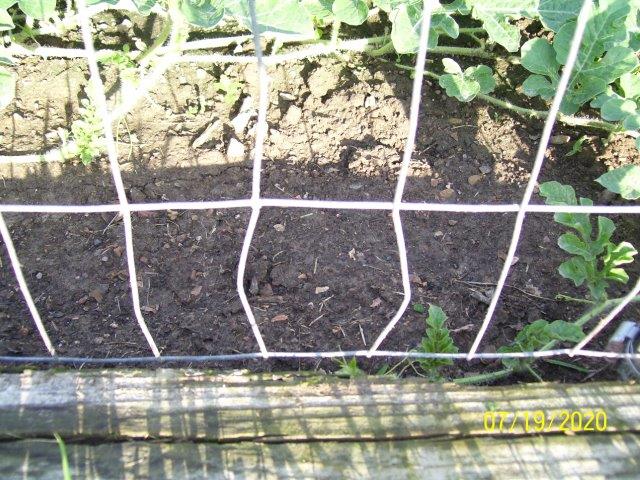 I had no idea rabbits were strong enough to do this sort of thing.
.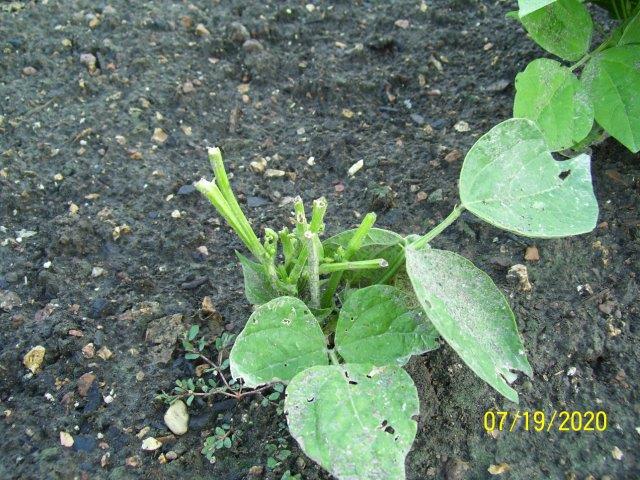 They've eaten some beans...
.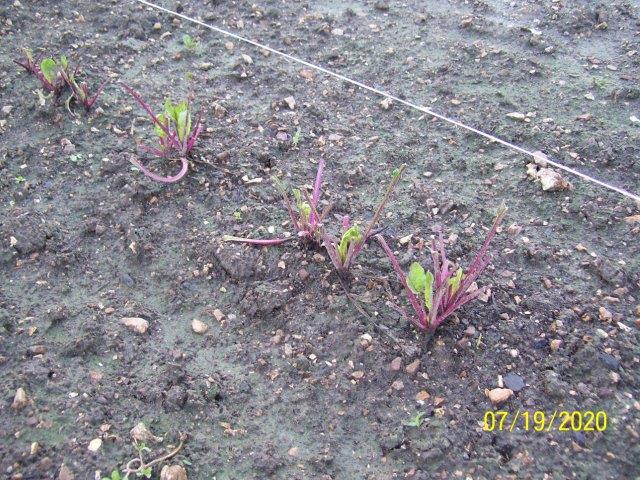 ...and some beets. The fiends! I've already picked up some rabbit wire, and I'm going to be working on my fence in the near future.
.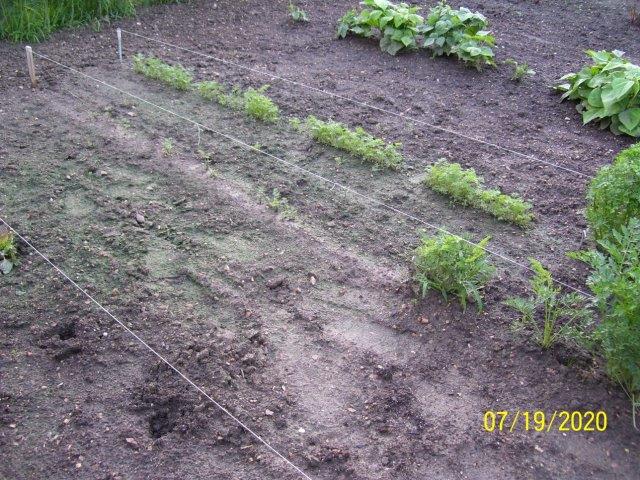 Carrots.
.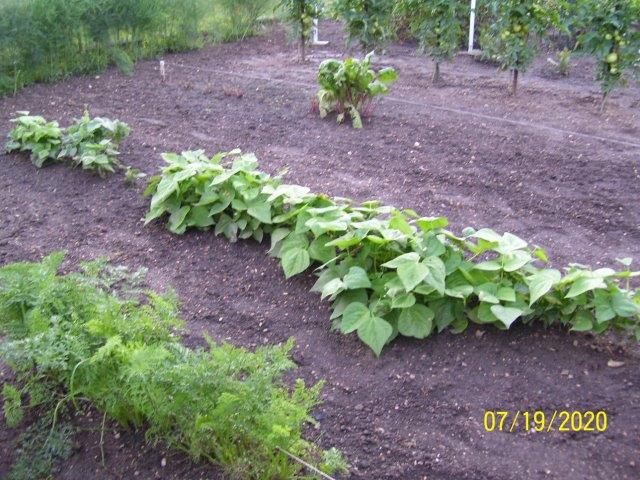 Beans.
.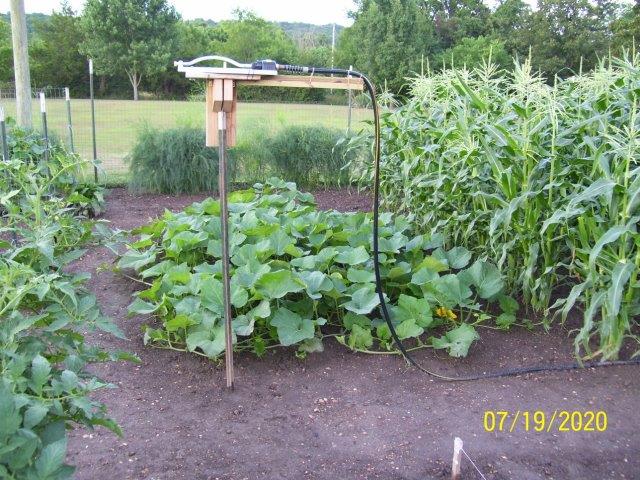 Butternut squash and the garden sprinkler. It was time to put it out.
.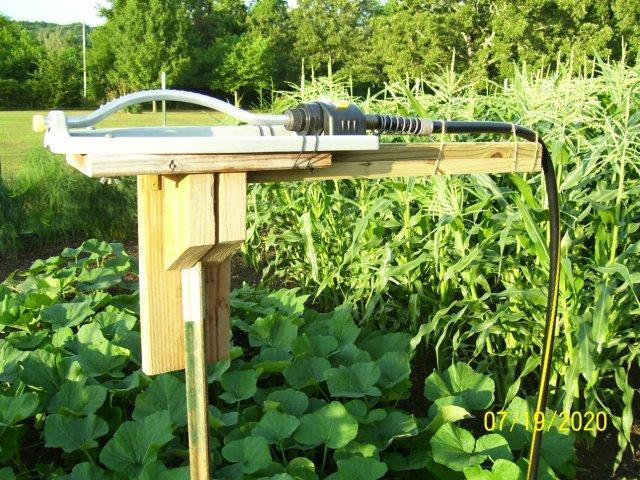 It's just an oscillating sprinkler attached to a makeshift platform that slides down onto a t-post. The arm sticking out to the right keeps the hose from pulling down on the drive mechanism, which causes it to get stuck in one place. It doesn't quite water the whole garden, but I can clean up what it misses pretty easily.
.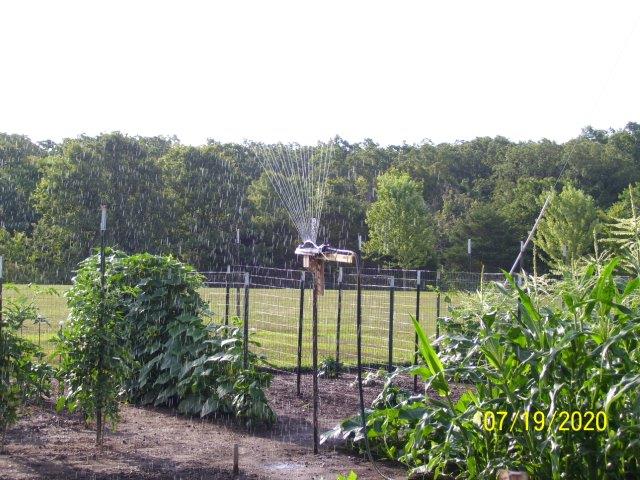 In operation, making it rain. I only turned it on for a minute to take this pic. I'm not actually watering in full sun or anything.
.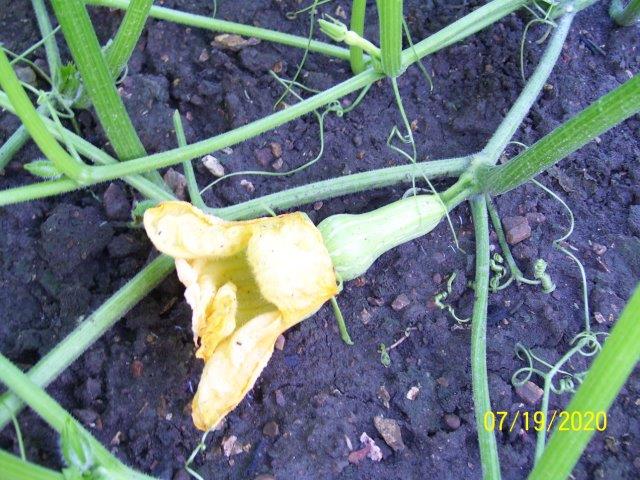 Baby butternut squash.
.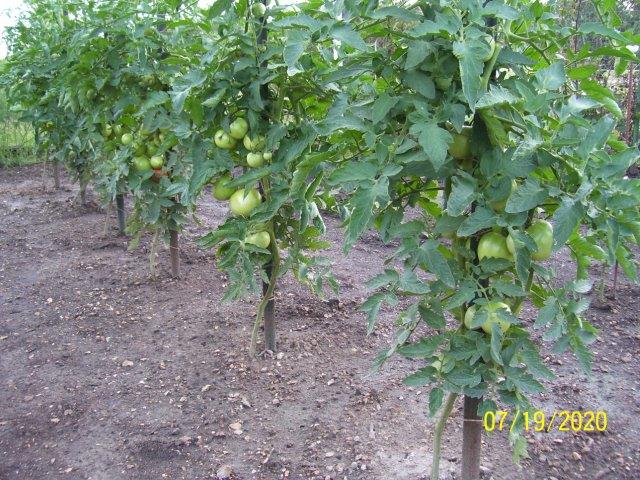 Big Beef tomatoes.
.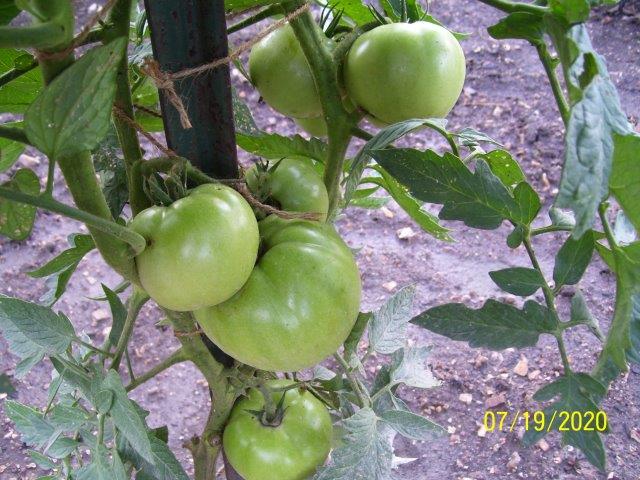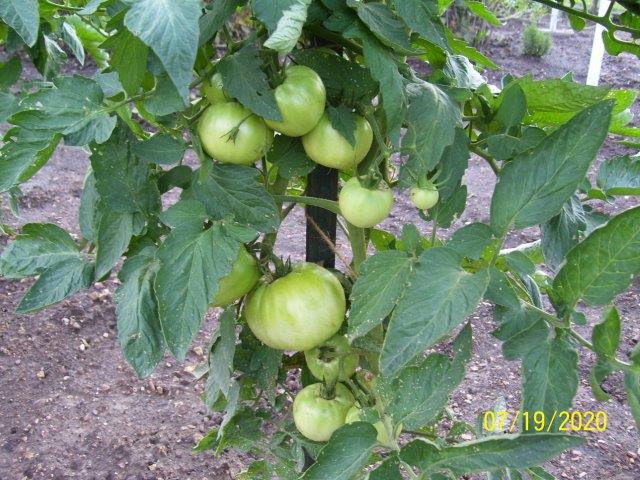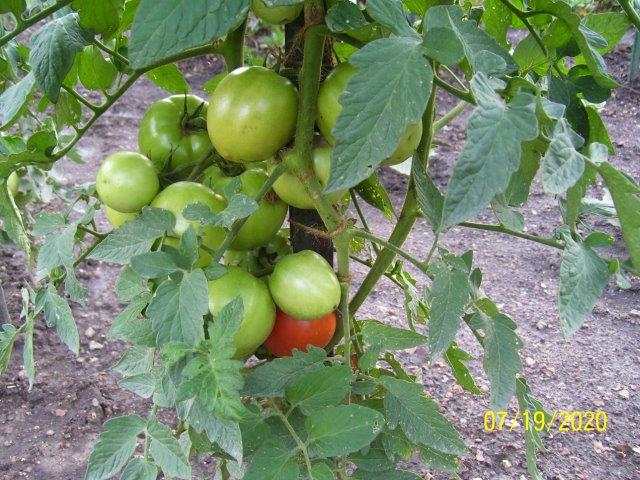 Starting to ripen.
.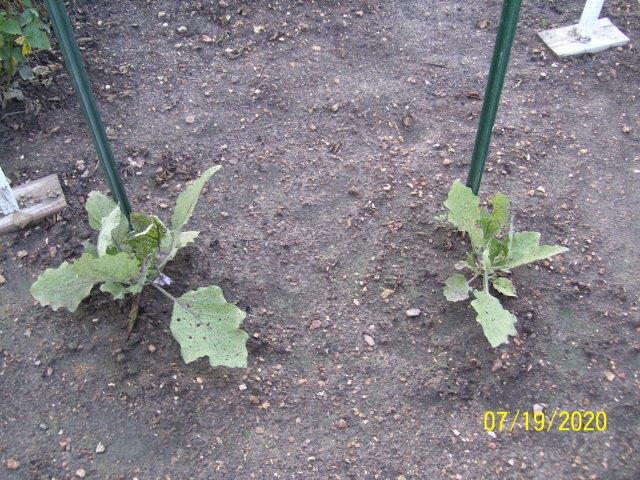 Eggplant. Bugs are having a field day with these things. I keep having to spray them with liquid Sevin.
.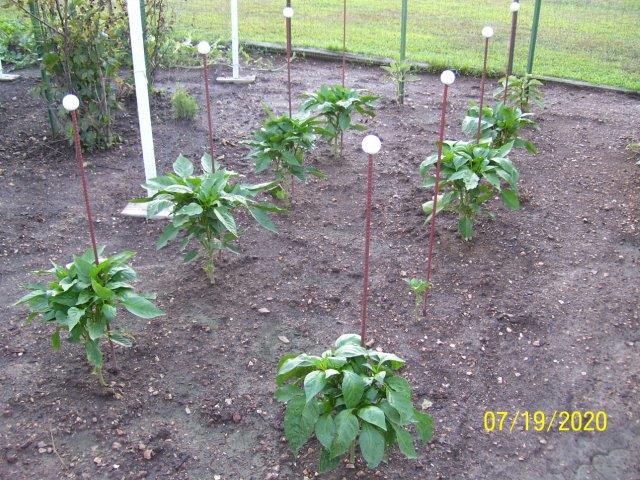 The nearly-drowned peppers are really coming back strong now.
.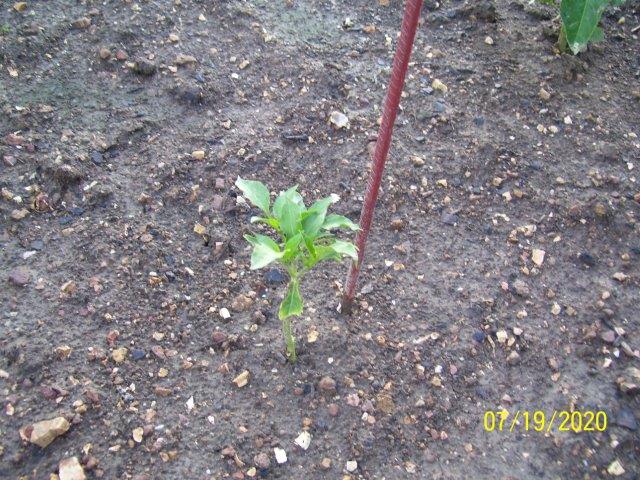 I was sure this one was going to die, but it's started making new leaves all of a sudden. It's the runt of the litter, I guess.
.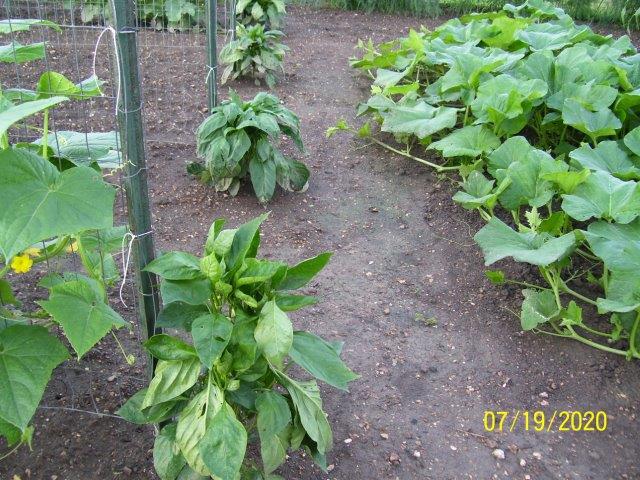 The backup peppers. Still going strong.
.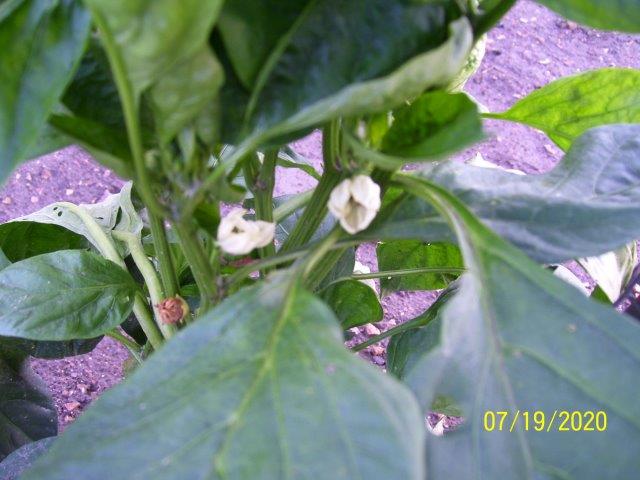 Flowering.
.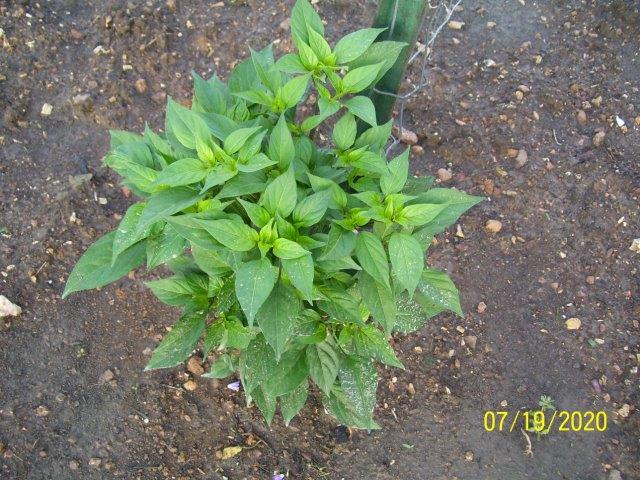 I think I have some mystery peppers. Two of the backups that I started from seed aren't looking right. They have different leaves...
.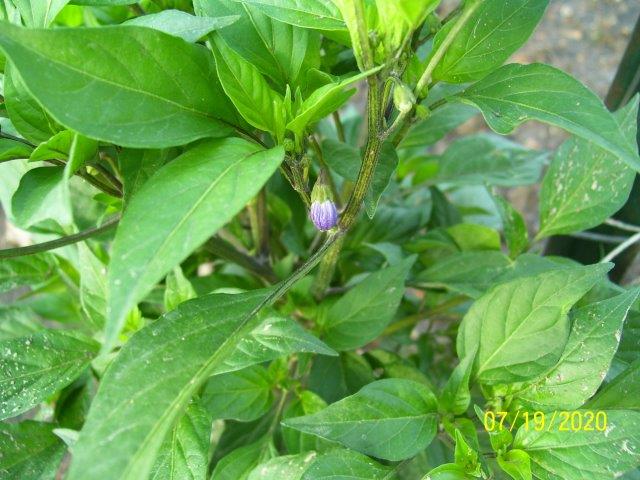 ... and they have purple flowers instead of white. What is up with the seed companies this year? Does anyone know what kind of pepper that might be?
.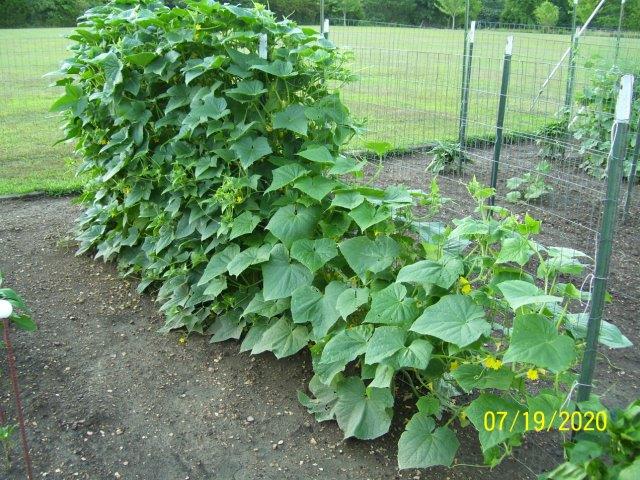 First and second cucumbers.
.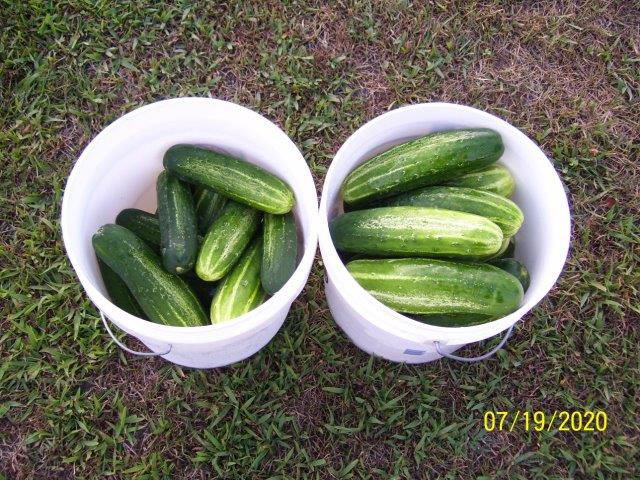 These got picked before I started taking pictures.
.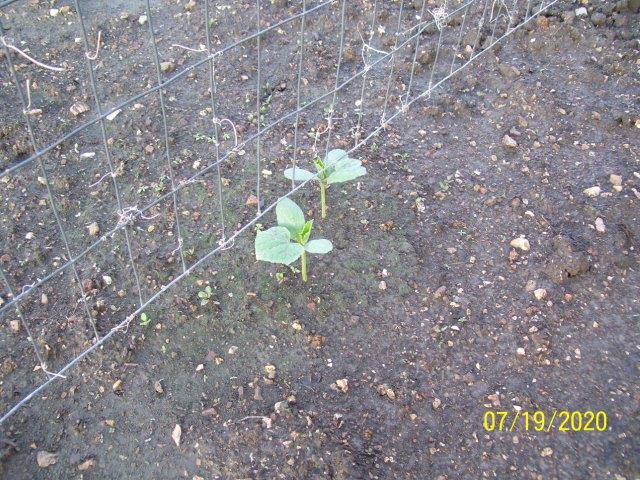 One of these will be the third cucumber.
.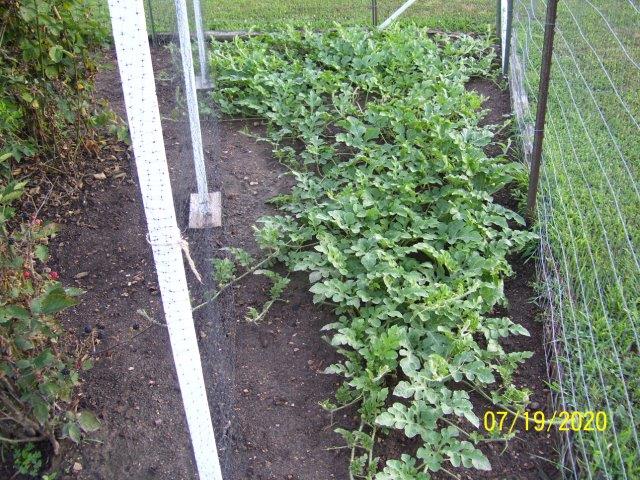 Watermelon vines. They're getting close to the bird netting, so that frame needs to come out of there soon. Maybe later today.
.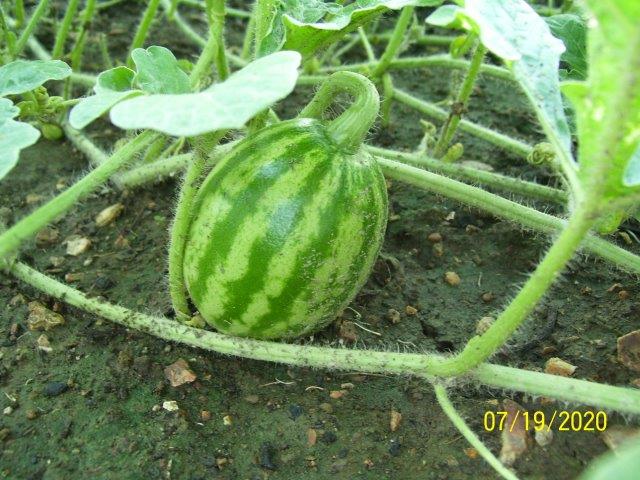 Baby watermelon.
.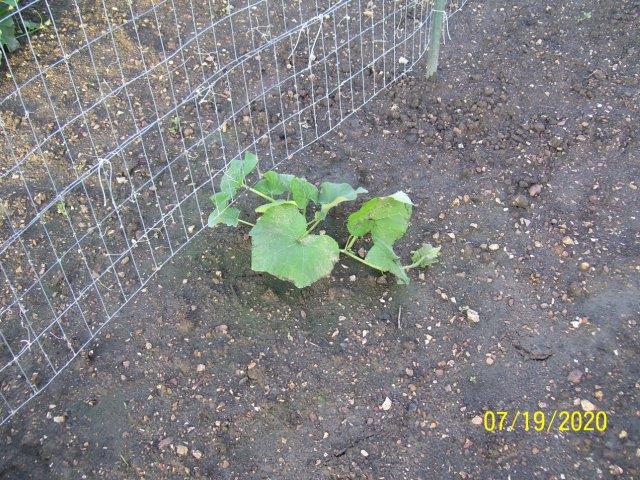 The trellised butternut.
.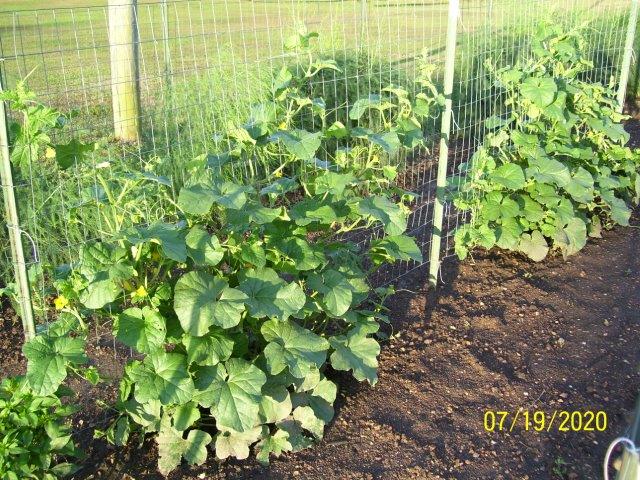 Cantaloupes.
.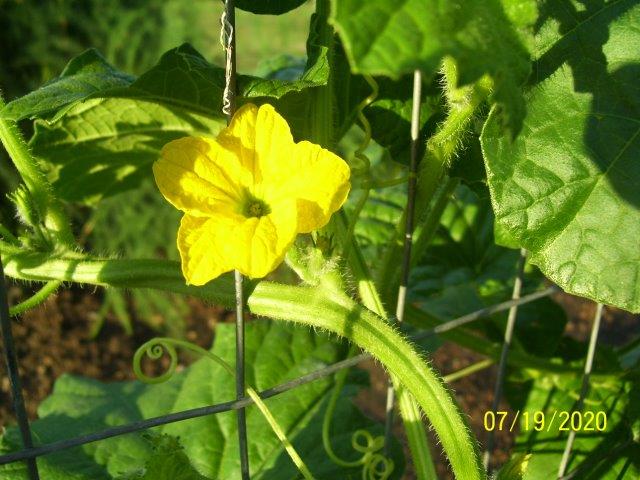 Cantaloupe flower.
.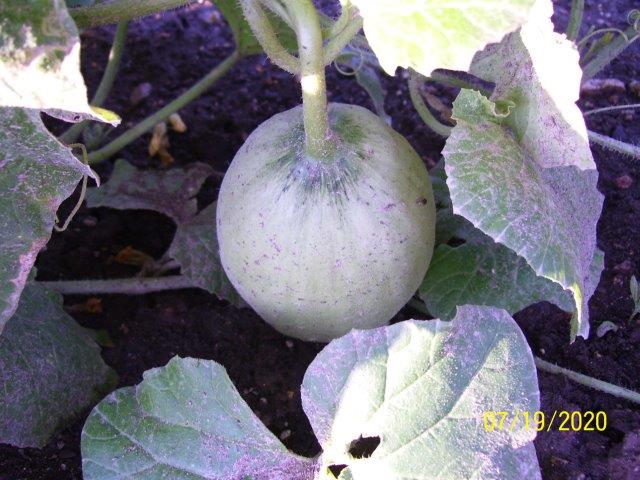 Baby cantaloupe, with dirt on it from watering.
.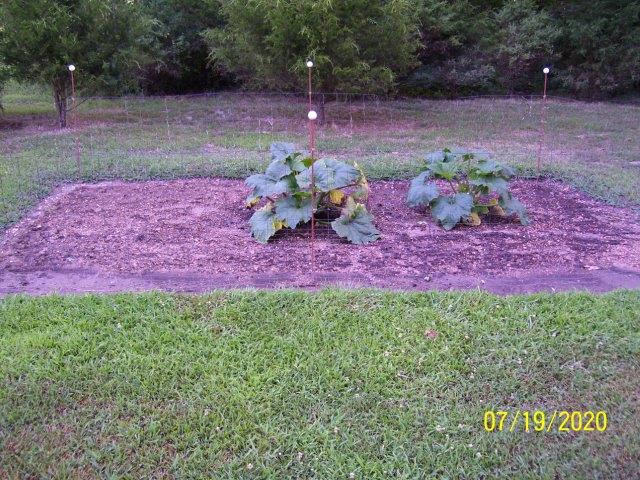 Zucchini.
.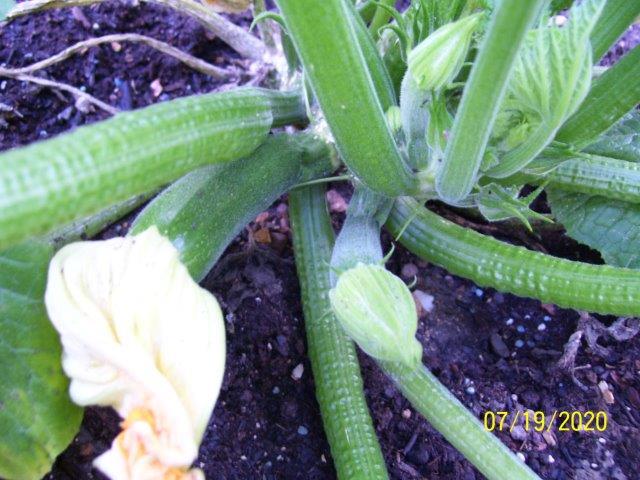 Zucchini.
.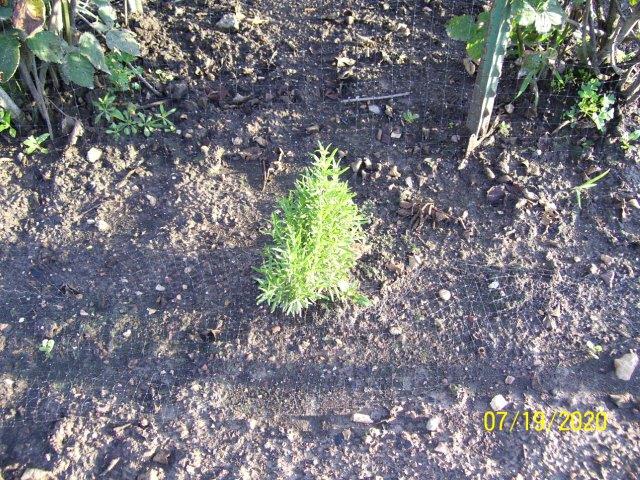 A rosemary plant that just doesn't want to grow for some reason. I think May might have stunted it a bit.
.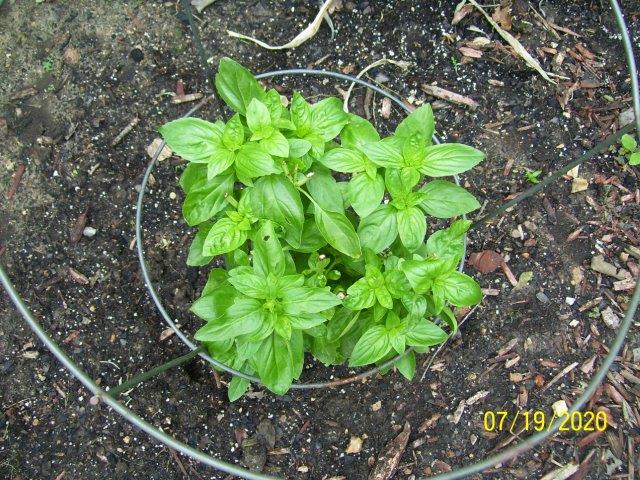 Basil in a flower bed. It's already been picked once.
.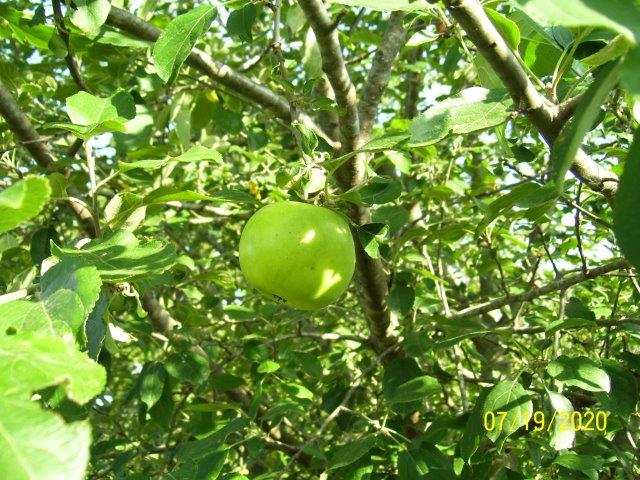 Apple.
.
The planter. Lettuce, butternut backups, and a new zucchini.
.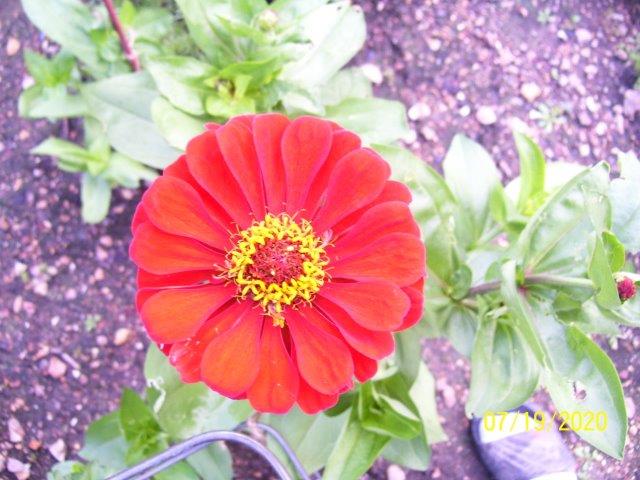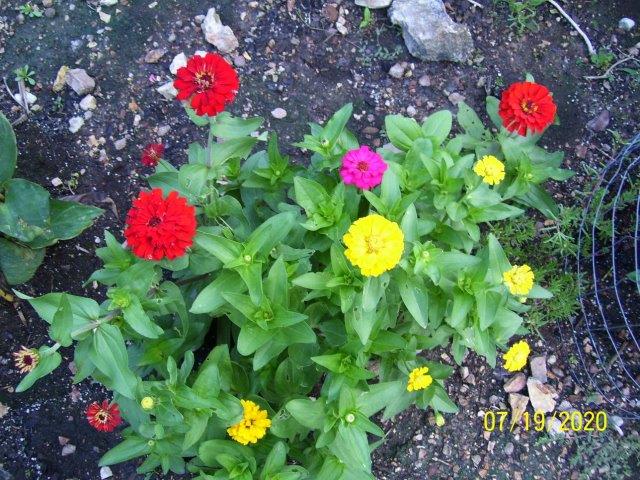 I can't remember what these are at the moment. Sometimes flower names escape me.
[Edit: They're zinnias. Thanks Greg]
.
Butterfly weed, with no visitors yet.
[Edit: Name correction, weed not bush. Thanks Dulay]
.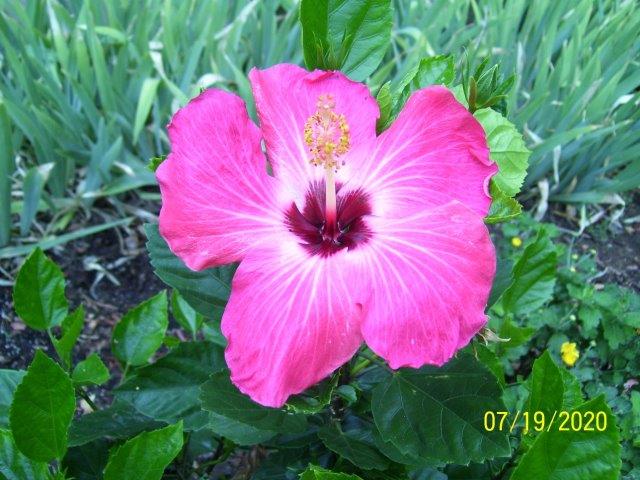 Hibiscus.
.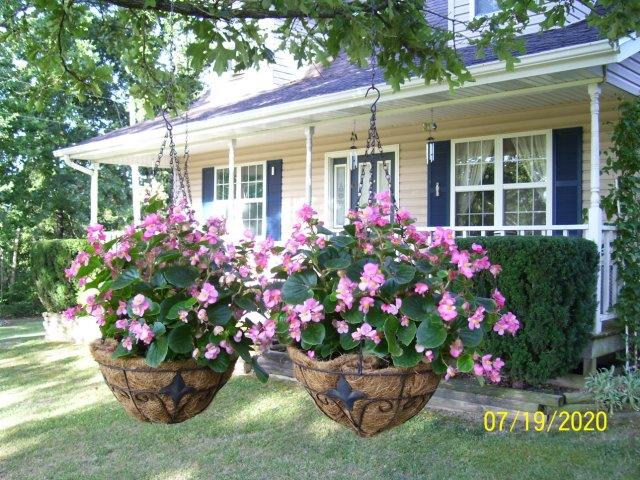 Begonias hanging from a tree in fiber pots.
.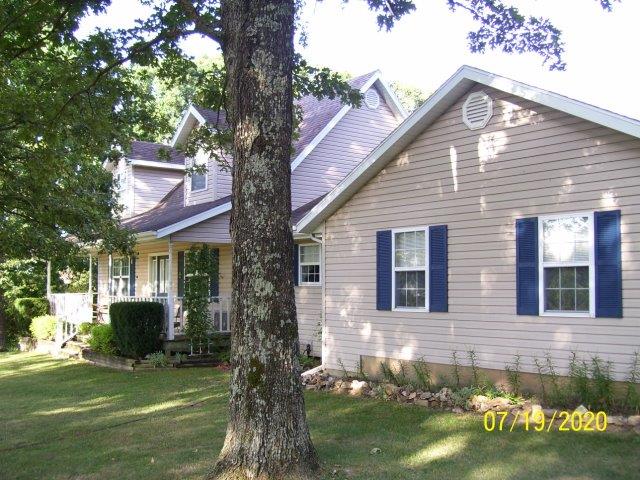 The humble abode.
.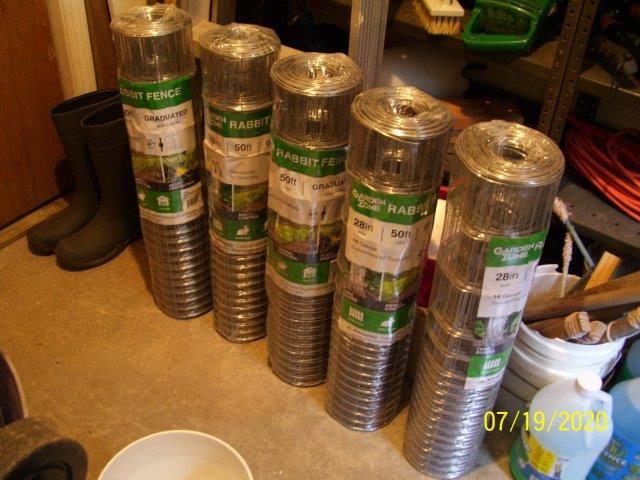 The rabbit wire I mentioned earlier. Four of them are for the garden fence. I'm going to make collapsible pea trellises (in folding four foot sections) out of the other one.
.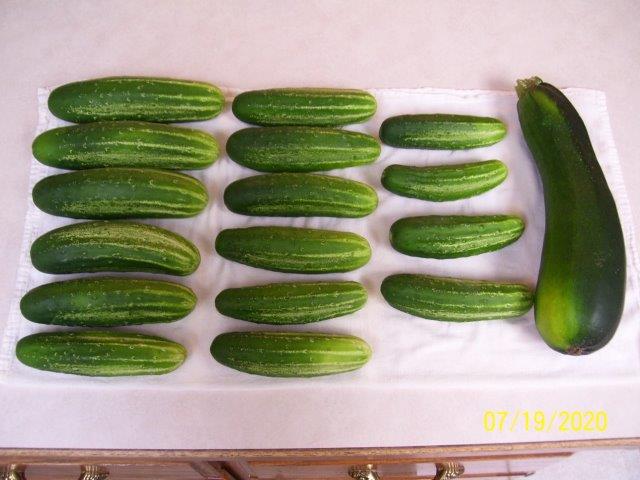 Some cukes and a zucchini from a couple of days ago. The zucchini was hiding, or it wouldn't have gotten quite so big.
.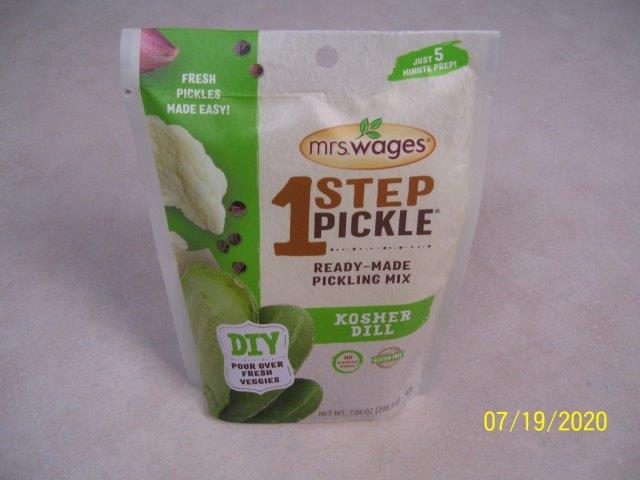 Has anyone ever tried this stuff? I guess you pour it over sliced cucumbers and let them chill in the fridge for a while. It's supposed to make instant pickles, without canning. Should be crisp, too. No heating. I'm going to try it today or tomorrow.
.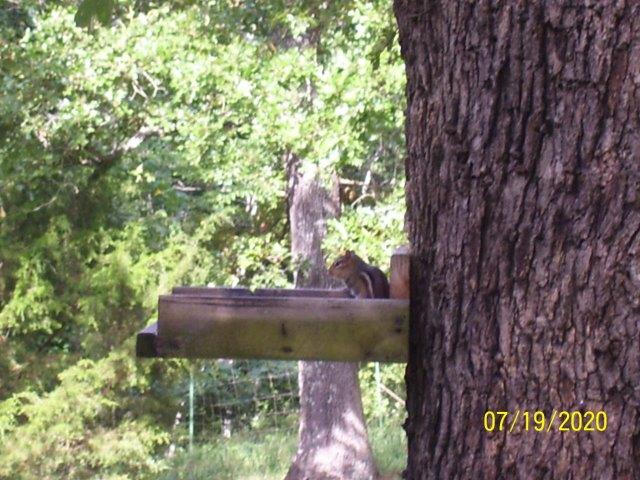 Chipmunk.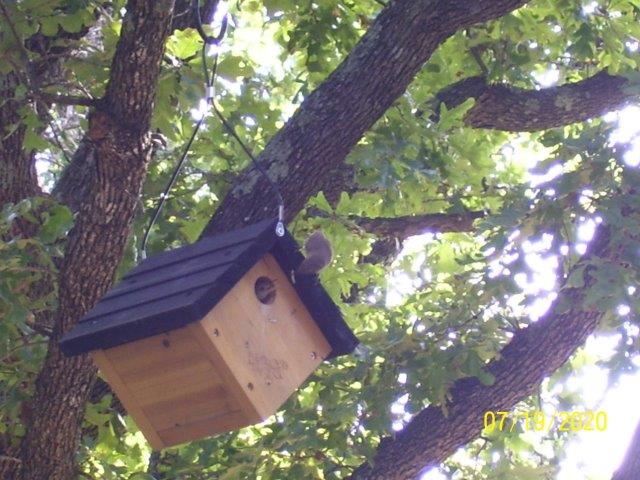 Perfect timing. I probably couldn't get this shot again if you paid me. Apparently, the wrens have a second batch of chicks now. They keep bringing food to the birdhouse. They both showed up with food at the same time here. One went inside and presumably fed a chick, turned around, received what the other one had brought, turned back around and presumably fed another chick. Cooperation.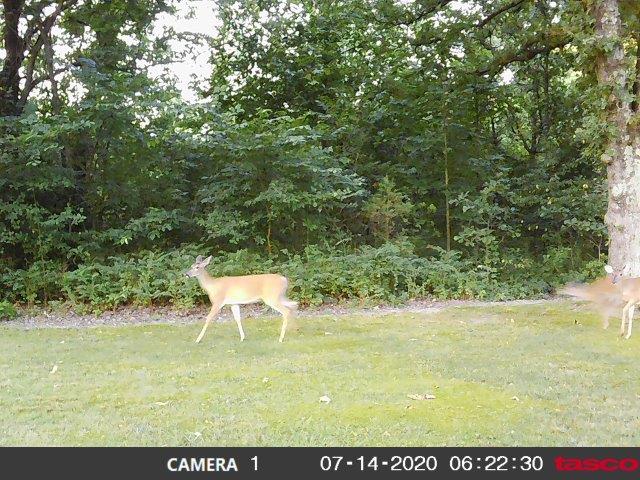 Trail camera pics.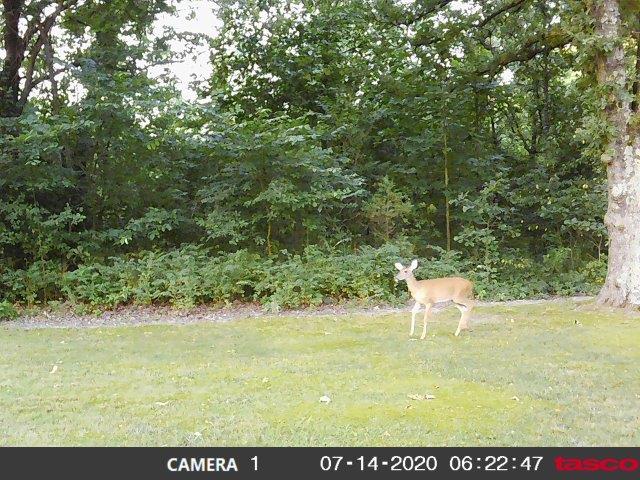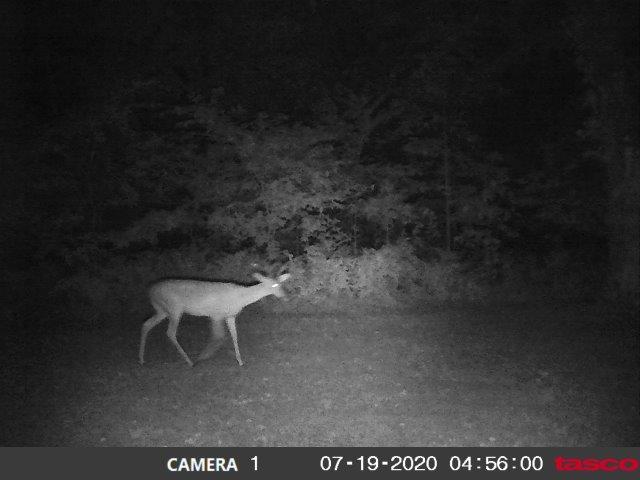 I zoomed in on this one before compressing it for the blog, and this is a buck. He has antlers in velvet on his head. They were a bit hard to make out, but I think he's going to be an 8-pointer by the fall.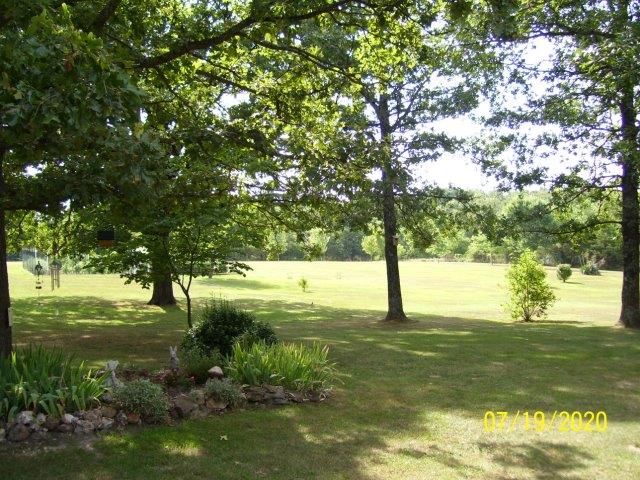 See you next week.