"I grew up in the Westboro Baptist Church. Here's why I left"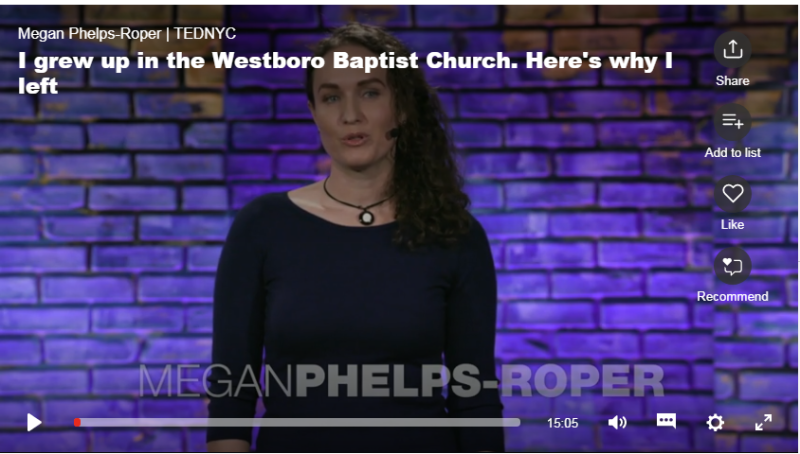 This is the original title of the video I am going to show.
I know it sounds like click-bate but I would suggest everyone listen to what she has to say.
I have been doing a little introspection here lately and wondering how I come across. Wondering if I am being heard or actually listening. There seems to be a lot of one liners, quips thrown around. I myself am guilty of such.
There seems to be a lot of people just talking over others. People yelling and cheering for a view without even explaining why or how they believe their view to be correct. People that think their view is valid and will argue that view without even listening to another perspective. Never understanding where or how someone might hold another view. Whether it be how someone was raised or taught or what someone may have learned through their own experiences.
There is never dialogue when people do not listen or are not willing to have any sort of understanding.
Open communication and exchange of ideas can change more minds and hearts than exchange of hatred and vitriol.
I think there is more to all of us than one side verses the other.
So please give the video a listen.