Laura Ingraham Ends Fox News Interview After Guest Trolls Her And The Network Too Hard
By:
Lindsey Weedston (God)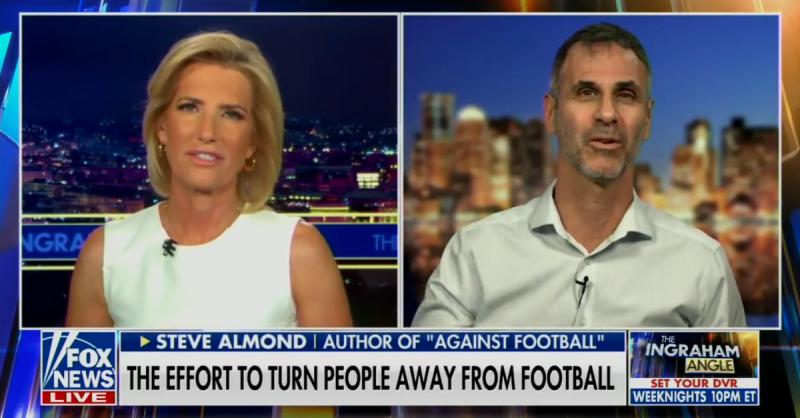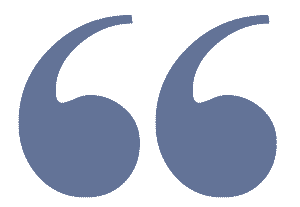 Fox News host Laura Ingraham had to cut off a guest after he repeatedly brought up PR nightmares for her and the network during the interview.
S E E D E D C O N T E N T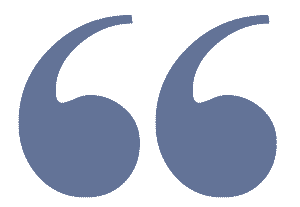 January 5, 2023, 11:16 am*
Laura Ingraham ended an interview with a guest early after he repeatedly dunked on her and Fox News so hard that she had to cut him off to stop the bleeding Wednesday night.
Featured VideoHide
The host brought on author Steve Almond, who wrote Against Football: One Fan's Reluctant Manifesto in 2014 — a book that feels particularly relevant following the cardiac arrest of Buffalo Bills safety Damar Hamlin during a recent NFL game.
Hide
Ingraham invited Almond on to argue about whether or not the NFL rules should be altered to make the game safer for players, but realized too late that she had made a mistake when he repeatedly brought up past humiliations suffered by her and the network.

WATCH: "Your entire economic model is to scare your viewers."
‍♂️ HERO OF THE DAY @stevealmondjoy went on @FoxNews and delivered so many truth bombs (about their scandals, how all they care about is ) that @IngrahamAngle CUT HIS MIC pic.twitter.com/QzYVJjhZcG
— The Tennessee Holler (@TheTNHoller) January 5, 2023
The Fox News host, in classic form, tried to paint Almond as a radical who wants to ban all thoughts of football from people's minds forever, and he was not shy about calling her out on this.
"I'm focused on the fans and what I essentially believe is not that any government ban is going to make football safer, and certainly not some mythic woke mob that you mentioned to try to scare your viewers," he said.
Ingraham clearly took issue with this.
"I'm not trying to scare the viewers," she claimed.
"Oh, I think that's your entire economic model," Almond countered. "Your entire economic model is to scare your viewers. That's your whole gig."
You can tell how angry Ingraham is by the author stating this obvious truth out loud on the show, not only because of her fake shock but by the way she tries to distract her audience with a bunch of wild accusations, claiming Almond wants "football to be banned." He flatly denies this, and then Ingraham almost immediately alters her story by saying he wants to "change" the game and brings up the idea of putting sensors in player's helmets to protect against head injuries.
Hide
Then she says she's fine with this idea and demands that Almond proposes it, which he already has.
Later in the interview, Almond criticized the NFL for only making changes to protect players from injury when they have an "economic incentive" because it's become a PR nightmare for them, and compares this to something that happened at Fox News.



Oh shit he went there pic.twitter.com/IAiZgkSUkE


— Acyn (@Acyn) January 5, 2023
"It's like at Fox News when you have hosts who are allegedly sexually harassing people," he said. "Fox News throws money at that to make that PR problem go away."
Ingraham attempts to defend the network and calls his point a "cute little move" as she tries to talk over him. Almond continues to press his point until the host seems to give up all pretenses of having a journalistic interview, then gets really mad when he brings up an example that involves her, specifically.
"A couple of years ago when you taunted a survivor of the Parkland mass shooting, you apologized only because advertisers withdrew from your show," he points out.
He only gets a couple more words out before Ingraham cuts him off, ending the interview and dropping the classic "this is what they always do."
It's certainly not the first time Ingraham has been humiliated on air like this, but it's not always so entertaining.



It's super cute how you reminded our viewers about the hundreds of sexual harassment claims we've settled. Super cute


— Blain Hanna (@blain_hanna) January 5, 2023
Hide



Any left-of-center person that's invited to go on Fox should treat that airtime like a kamikaze mission. You should *want* to never be invited back. Because if you are invited back, it means they don't see you as a threat to upset their political program.


— Daniel Festa (@_danfesta) January 5, 2023



pic.twitter.com/kA7FerLQta


— StefCanFinallySleep (@stefanyfuzakeru) January 5, 2023



"That's a cute little move" = You won't be invited back


— Robert Lusetich (@RobertLusetich) January 5, 2023



Laura Ingraham like … hahaha…Yeah… being sexually harassed by geriatrics with erectile dysfunction is now just part of the pay package perks of being at Fox News


— Hadley Sheley (@HadleySheley) January 5, 2023



It's so fun to watch Eva Braun's reaction to this.


— Suz L ☮️ (@suzflep) January 5, 2023
Hide



An intern at Fox News is about to get fired.


— It's Mike again (@BlueDogsGuitar) January 5, 2023

Can we just all agree that '23 is off to an exciting start? I'm loving it…
Damn…
— Pam Chumbley (@pamchumbley) January 5, 2023
Share this article *First Published: January 5, 2023, 11:11 am