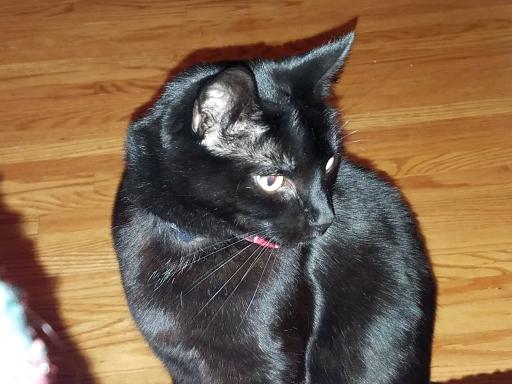 Beltane is right around the corner.  It is celebrated on May 1st.  It is a feast day that celebrates life.  Honors the Goddess and the Green Man.  Fire plays a big role in this celebration.  The fire celebrates the return of life and abundance of the earth.  Those with daring would (will) leap over the fires to cleanse, purify and gain protection and healing.  My family does build a small fire.  I have yet to leap over it.  
The feast part:
Fried Honey Cakes

These cakes were left in the garden to please Faery visitors. If you plan to leave an offering to the Faery, double the recipe to keep some for the family.  1/2 C sweet white wine (reisling, etc.)
2 TBS. of sugar
1 egg
1 C honey
2/3 C flour
1/8 tsp. nutmeg
1/8 tsp. cinnamon
oil for frying (lite oil like canola)
1/8 tsp. salt
Beat the wine and the egg in a medium bowl. Combine the flour, cinnamon salt and sugar in a small bowl. Stir into the egg mixture. Let stand 30 minutes. Combine the honey in a small bowl.
Heat 1/2 in. of the oil in a frying pan until hot, but not smoking. Drop the batter into the oil one TBS. at a time; fry until golden brown. Drain on paper towels. Dip into honey mixture. You can substitute powered sugar and nutmeg as well.
  Molasses and Oat Soda Bread

Yellow cornmeal
1 1/4 cups buttermilk
1/4 cup mild-flavored (light) molasses
2 tablespoons vegetable oil
1 1/2 cups old-fashioned oats
3 cups unbleached all purpose flour
1/2 cup whole wheat flour
1 tablespoon sugar
1 1/2 teaspoons salt
1 teaspoon baking soda
1 teaspoon baking powder
1 cup raisins

Preheat oven to 400°F. Lightly oil large baking sheet; sprinkle with cornmeal. Whisk buttermilk, molasses and oil in medium bowl. Stir in oats; set aside. Mix next 6 ingredients in large bowl. Make well in center. Add buttermilk mixture and raisins. Stir until dough comes together (it will be moist). Let stand 5 minutes.

Lightly flour work surface. Scoop half of dough onto surface; knead gently just until no longer sticky, about 30 seconds. Shape into 4 1/2-inch-diameter ball. Repeat with remaining dough. Place loaves on baking sheet, spacing evenly. Using sharp serrated knife, make 2 parallel slashes atop each loaf, about 3/4 inch deep.

Bake loaves 20 minutes. Reduce heat to 375°F. Bake until dark and crusty and loaves sound hollow when tapped on bottom, about 25 minutes. Transfer loaves to rack; cool completely. (Can be made 8 hours ahead.)
Beltane Passion Cookies

¾ cup unsalted butter
1 cup brown sugar
1 egg
¼ cup molasses
1¾ cups whole grain flour
½ tsp. salt
3 tsp. ground cinnamon
1½ tsp. ground cloves
5 tsp. powdered ginger
⅛ tsp. granulated
2 tsp. baking soda
½ cup crystallized ginger, coarsely chopped (optional)

Preheat the oven to 350°. Line a cookie sheet with parchment paper. Using a hand mixer, cream the butter with the sugar then beat in the egg and molasses. Sift all the dry ingredients into a medium bowl, then stir into the wet batter. Add crystallized ginger. Roll batter into 1 inch balls and dip one side into granulated sugar. Place sugar side up on baking sheet, about 3 inches apart. Bake 10 to 12 minutes. Cool on wire rack.
Fresh Salad
Ingredients
2 cups leafy greens, such as baby spinach or arugula
2 cups dandelion leaves, washed and drained
1 tomato, diced
1/2 cup diced cucumber (remove seeds)
4 green onions, chopped
A few leaves of basil, chopped
1/2 cup nuts, chopped
1 cup fresh raspberries, strawberries or dried cranberries
2 hardboiled eggs, sliced (skip the eggs for a vegan-friendly option)
1/2 cup extra-virgin olive oil
1/4 cup strawberry vinegar
2 tsp Dijon mustard
2 cloves garlic, minced
1 Tbsp honey (if you're vegan, try agave nectar instead)
A pinch of salt and pepper
Directions
Combine all salad ingredients in a bowl. Whisk dressing ingredients together, and serve over salad. This is a perfect meal to eat out on the patio, with some soft buttered bread and a glass of wine.
The main course is usually pork tenderloin or chicken stew, but since it is also my hubby's birthday I let him choose the main course.  Most years he chooses some type of stuffed pasta.  
I also serve a Blush wine.
The colors associated with Beltane:  Light Blue for tranquility and health, Red for the Sacred Fires, Pale Yellow for Spring flowers, Light Green for the Goddess and earth's growth, Lavender for Faery Magick and incantations.
Gaia Invocation for Beltane
The scent of green leaves and blossoms float to us
on sweet breezes this Eve
The luxurious glow of growth and renewal
Reflecting both Brightness and Darkness
A night blessed by sacred joining
You have long been the watcher and guardian of life
Beginnings
And endings
A procession of children who call you home
Hail Gaia, Dance through us
Our souls are moved by Your breath
Our bodies flow with Your blood
Nurturing, Growing, Blooming
Plant Your seeds of knowing within us,
That we may move with confidence and courage
Fertilize our imaginations
Moving us to create our world anew with fresh vision
Sweep clean our doubts and fears
So that we can more fully embrace life and the wonders that it brings
Fill us with Your Love of life
So passion can more fully envelop our being
Be pleased to be with us in our circle
For Your very being is our being
Feeding each other throughout time and space
Blessing All who seek Your Love
So Mote It Be!