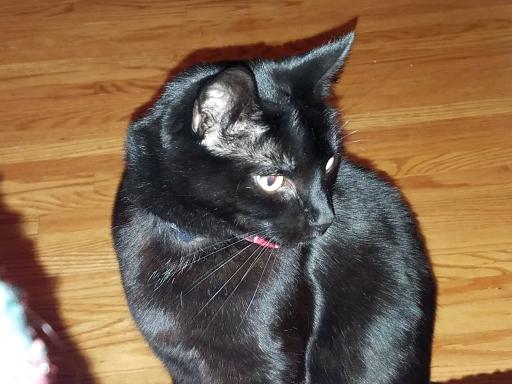 I am worried.  Normally I can shrug things off more easily than I am able to at this moment.  Everything appears to be crashing around me & I have gotten caught up in the wave.
My husband, daughter and I are joining in on a family trip (my sister, one of her daughters and her family, my nephew and his family) to grand old Kentucky to see my 87 year old mother the second week in August. When we first began the planning it was just going to be that group celebrating with my mother at the house I booked for all of us.  Thank goodness my other niece & her fundamentalists family cannot afford to go ( there is no way in HELL I could deal with that shit for a week).  The problem that has come up is now my brother (who lives in Kentucky) & his family are joining us for the celebration.  We have not gotten along in decades - he is a fucking hypocrite of the first order.  Claims to be all conservative & shit, supports the family morals crap, but fucks my best friend whenever he is in NY.  He never goes to any Church service and he & his wife belong to a nudist camp.  
The thing that has gotten me so pissed off is because he is coming my family cannot partake in the festivities because the fucker refuses to mask & has not been vaccinated.  Then I have to disinfect everything when he leaves.  As many of you know my daughter is immune compromised and I will not take a chance on her health.  But does he give a shit - hell no, as long as he gets the adulation from my sister all is good. 
If that was all that has blown up in my life I would not be so deep into the dark thoughts.  My supervisor & my co-worker have retired in the past 6 months & I am doing all our work.  The person that was hired to replace my supervisor does not have the skills to be a programmer and frankly does not even know programming languages.  He refuses to approve my time so I have to go to the financial guy in our department to do it so I can get paid.  Then there is this other data collecting guy (not even in our department) that thinks he is my boss.  He keeps telling me how things are going to be in the future of our department & says he will decide what reports are important enough to run AND he doesn't even work for our department.  I have been putting in resumes all over the medical center I work, but so far I have "not selected" for even a fucking interview.  I have been here for 14 fucking years & this fuck can come in & tell me how to do my job when he doesn't work for the department????  AND the topper - the department administrator sent me an email, thanking me for all the good work & she was please to announce I got a raise for merit.  70 CENTS - 70 fucking cents for doing the work of three people & to be placed beneath a fucking moron that doesn't know how to program when the job is "Senior Programmer".  
I have tried to keep this from affecting all of the aspects of my life, but am failing miserably.  I have found myself wishing bad things on people.  This goes against everything Wicca has taught me.  I am not finding comfort in my meditation, in my rituals, or nature.  I am angry.  VERY angry and I am frustrated.  I don't like myself right now (well, I have never really liked myself - but now it is less liking).  Dark thoughts are consuming me and with them the thought of dark spells.  
I was hoping getting this out would help...I guess it is a wait & see.