Famous Photographers - Nedahness Rose Greene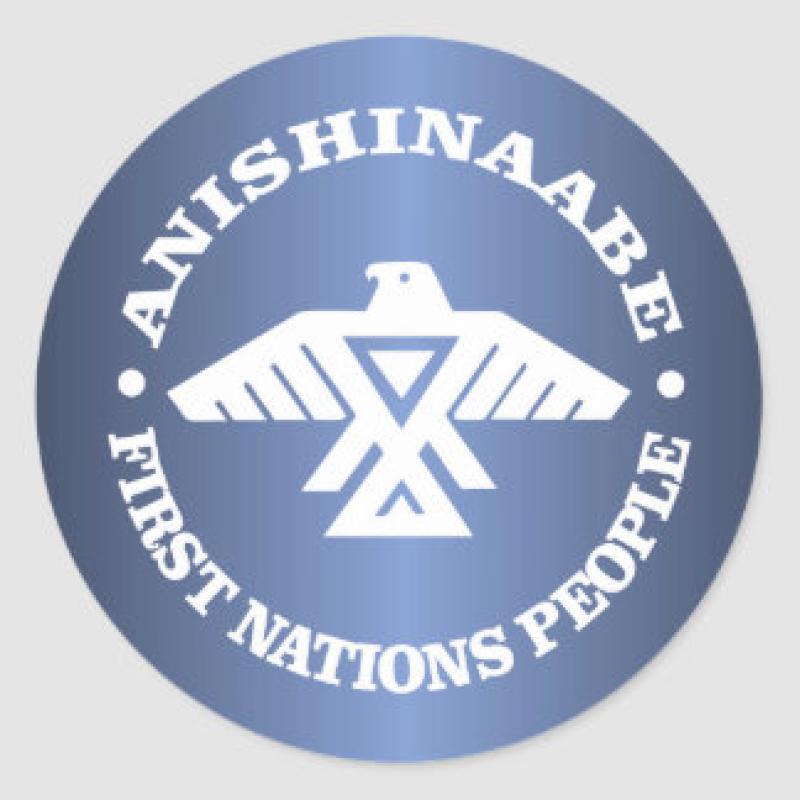 "I'm not somebody who likes to talk in front of people but I have a lot of personal thoughts and ideas about issues," she said. "I'd rather use my photography to convey my message."
Famous Photographers - Nedahness Rose Greene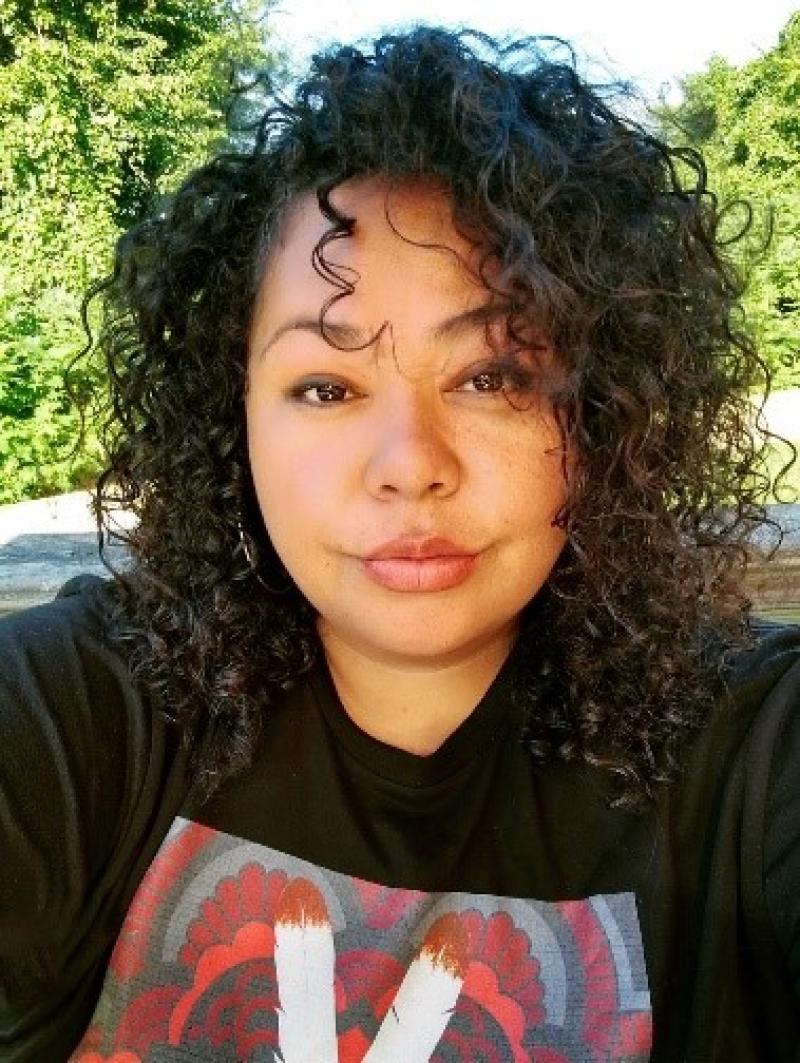 When I saw the article by Kavika about Nedahness Rose Greene,  I was quite impressed by her portrait photography, and suggested to Kavika that we do one of our Famous Photographer collaborations to produce a photo-essay that contained Greene's photos along with Kavika's providing a note about the artistic traditions of the Anishinaabe tribe, and provide bilingual titles for the photos, and he agreed to the project.  Greene and Kavika are both members of the Anishinaabe a/k/a Ojibwe tribe, so they share considerable knowledge of its customs and traditions.  Although the vast majority of her photos are portraits, one of the first Famous Photographer articles posted on NT was about Yousuf Karsh, who was one of the greatest portrait photographers of all time.  We hope this one will be as pleasing and educational as our previous collaborations.  Kavika and I worked together to collect the photos and collaborated on the contents of this article.  Kavika's comments and bilingual titles are coloured   GREEN.
Mary Annette Pember  -  summarized from Indian Country Today



BEMIDJI, Minnesota — For some people, a talent or ability seems to be baked into their DNA; we call them natural-born. Nedahness Rose Greene, citizen of the Leech Band of Ojibwe, is such a one, a natural-born photographer or shooter.




Greene wasn't aware of her talent, however, until about five years ago.

A single mother, she was living in North Dakota, watching her now-seven-year-old twins as well as her sister's children. Beyond caring for the children, she had little to divert her interests. One day, she picked up her sister's iPad and began taking photos of the children and the world around her. Casually, she posted some of the images online.

"Everybody asked, "Hey, who's your photographer?'" Greene said.

Greene got excited. She began shooting more portraits, and was overwhelmed by the encouragement she received online. Her family bought her an inexpensive digital camera, and her interest grew.

Now, five years later, Greene not only shoots portraits but has covered water protector actions along Enbridge Line 3 in Minnesota for the Indigenous Environmental Network, George Floyd protests, Black Lives Matter marches and events calling attention to Missing and Murdered Indigenous women.

Her work has appeared in the Washington Post and other publications. She shoots fashion for Indigenous designers such as Sarah Agaton Howes of Heart Berry and Delina White of IamAnishinaabe.

In January, her photos were featured in an exhibit, "Mashkawiziigag," ("They are Strong,"), at the Watermark Art Center in Bemidji, including portraits, her MMIW work, water protectors and Black Lives Matter rallies.

The photos are currently on display at the Northwest Indian Community Development Center in Bemidji, and she can barely keep up with customer requests for her services.

"I'm not somebody who likes to talk in front of people but I have a lot of personal thoughts and ideas about issues," she said. "I'd rather use my photography to convey my message."

Social justice issues such as missing and murdered Indigenous women hold special, emotional meaning for the 41-year-old Greene.

She created a series of portraits and images for her "healing circle shoot," in which she put out a call on social media asking women to participate in the project. Greene set up shoots at various locations throughout Minnesota at places where women tend to go missing, such as railroad tracks, rivers and parks. At least 50 women showed up.

"I would say 90 percent of the women were either victims of assault or activists," she said.

Greene's images are bold and graphic. Free of excess visual information, her work strikes at the heart with unwavering accuracy.

Shortly after she received the digital camera from her family, she joined a local photography club in northeast Minneapolis. Comprised mostly of older Black men, club members were impressed by her eagerness to learn.

"I think they were surprised I wanted to come hang out with a bunch of old guys at a photo studio," Greene said.

Soon the men took her under wing, encouraging her to join them on photo shoots and advising her on the technical aspects of photography. Before long, club members pitched in and bought her some equipment, and one of the photographers gifted her his old camera.

"It was old, but it was new to me, a real professional's camera; I started taking photography more seriously," she said.

For inspiration she often thinks of the teachings her father shared.



In the Ojibwe culture, storytelling is an ancient and important art.  As part of this storytelling, there are many authors, painters, photographers, dancers, playwrights, and all other forms of what today is called ''The Arts''. Those Oijbwe who create in these professions are called, ''aadizookewinini'' (storytellers) carrying on a tradition that is thousands of years old. 
The latest to join the list is Rose Greene, Leech Lake, MN. Ojibwe. 
1.    Ojibwekwe biidwewidam (Ojibwe woman comes speaking)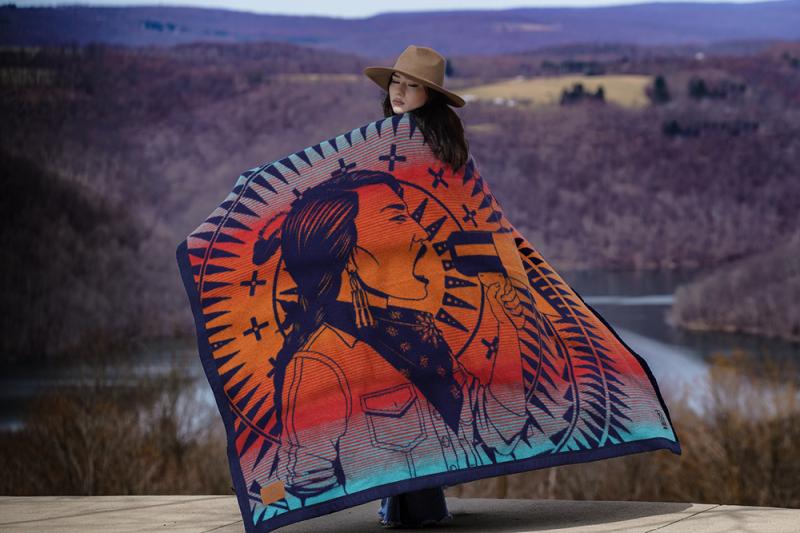 .
2.    Zoongide' eshkage (solace)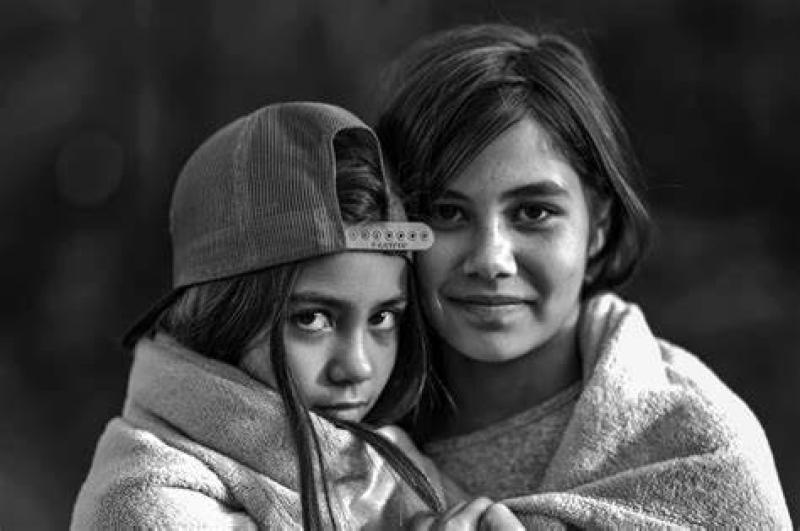 .
3.    Gagwejii (strength)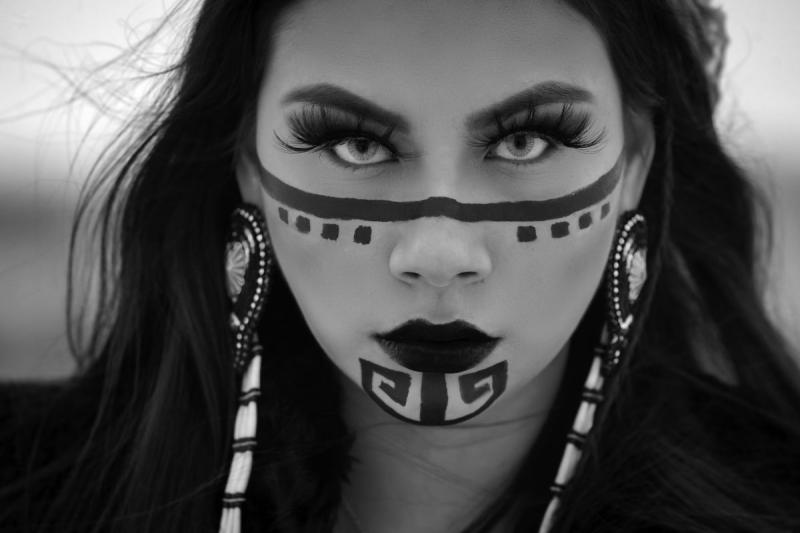 .
4.    Ogichidaa (Guardian)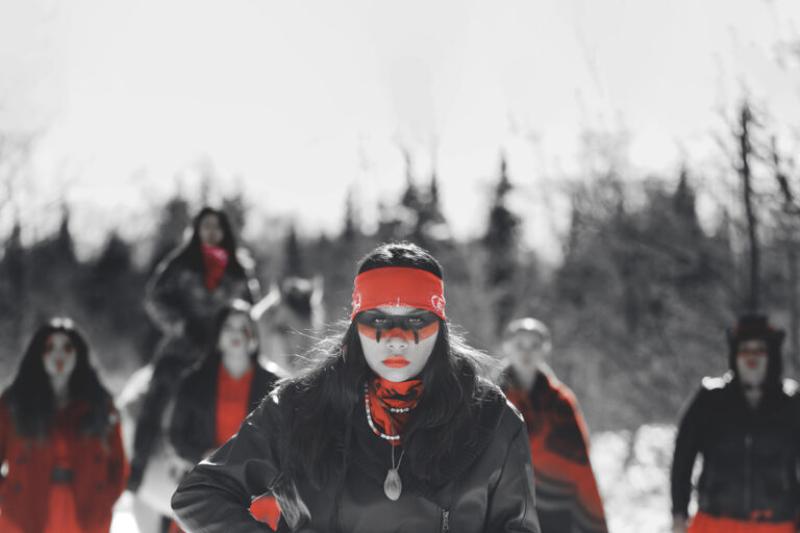 .
5.     Anishinaabe (The People)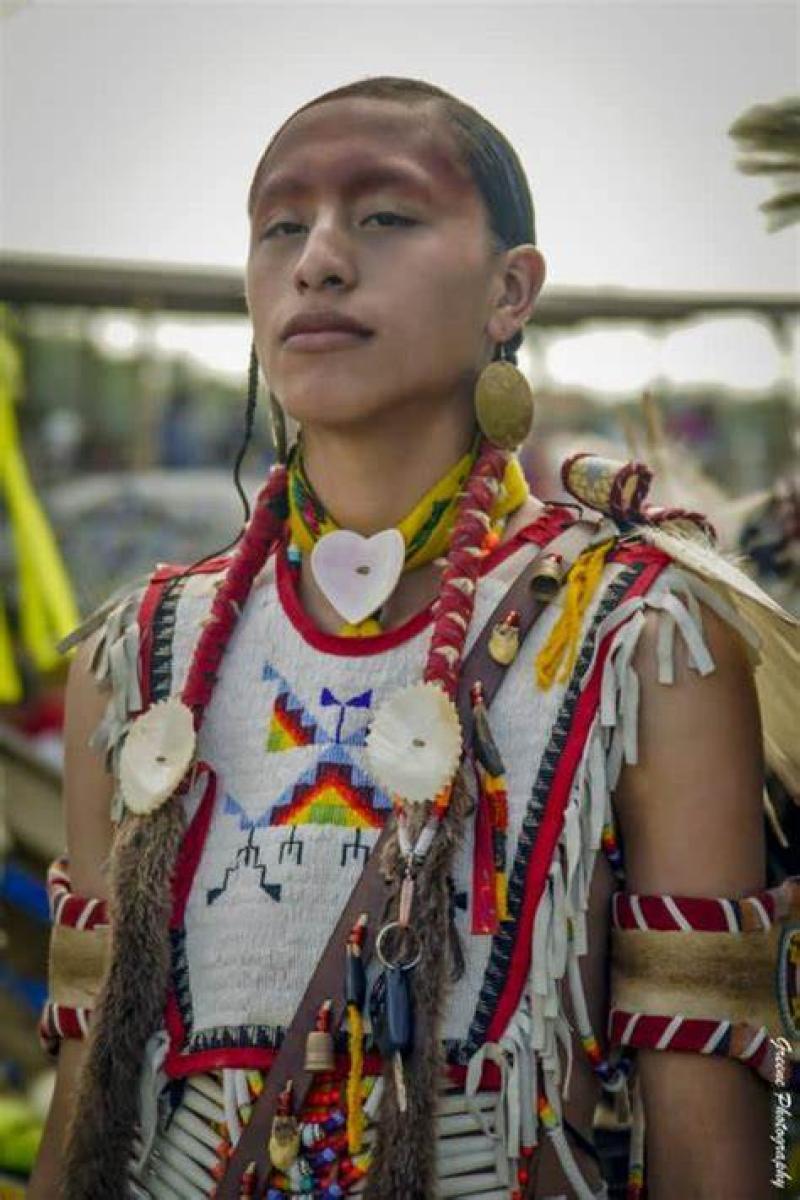 .
6.    Nookomis (Grandmother)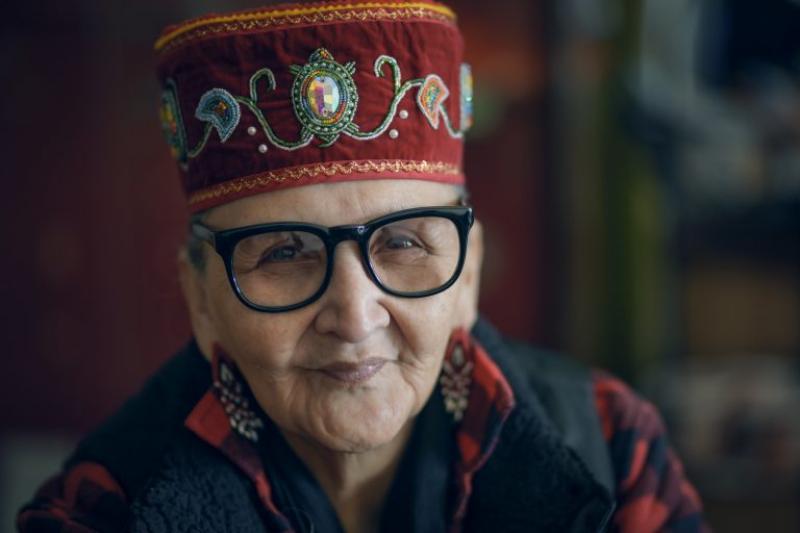 .
7.   Gashid'ewizi (have power)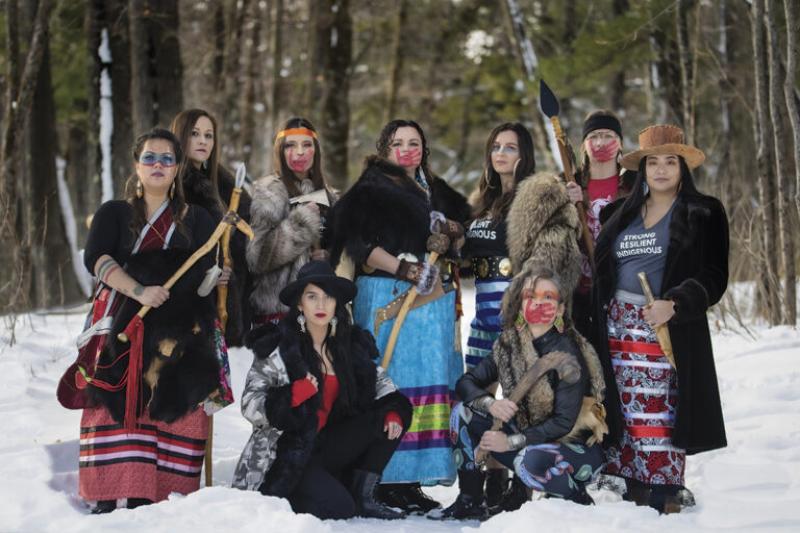 .
8.    Baaga' akokwe (drum beater)
Guadalupe Lopez in Minneapolis. Guadalupe is Indigenous (White Earth Ojibwe) and Chicana. She is a hand drummer and an advocate for Minnesota Indian Women's Sexual Assault Coalition.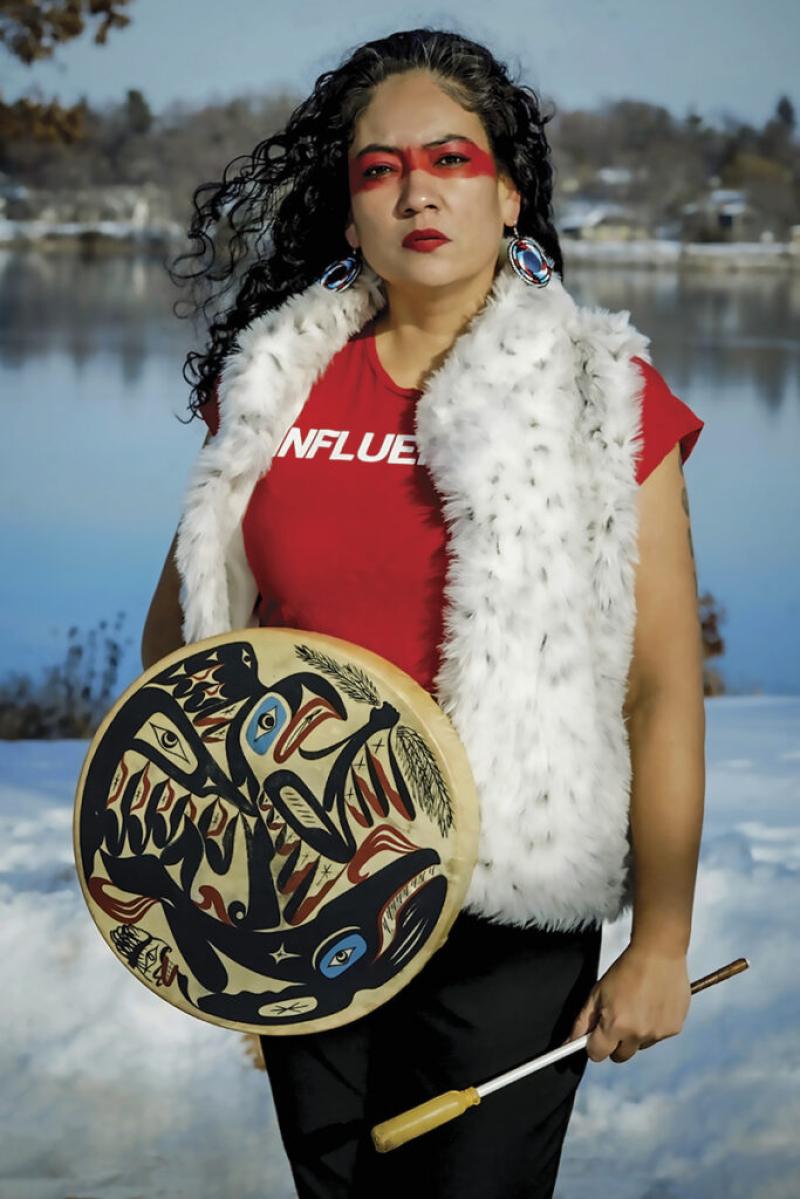 .
9.    Nigigoonsikwe (Little Otter Woman) on Leech Lake Reservation. Nigig walks Highway 2 with others in honor of MMIW who go missing on this multi-state highway. Participants carry a staff that moves from person to person until the walk ends and a saging ceremony begins. February 2021 was the fourth year of the walk.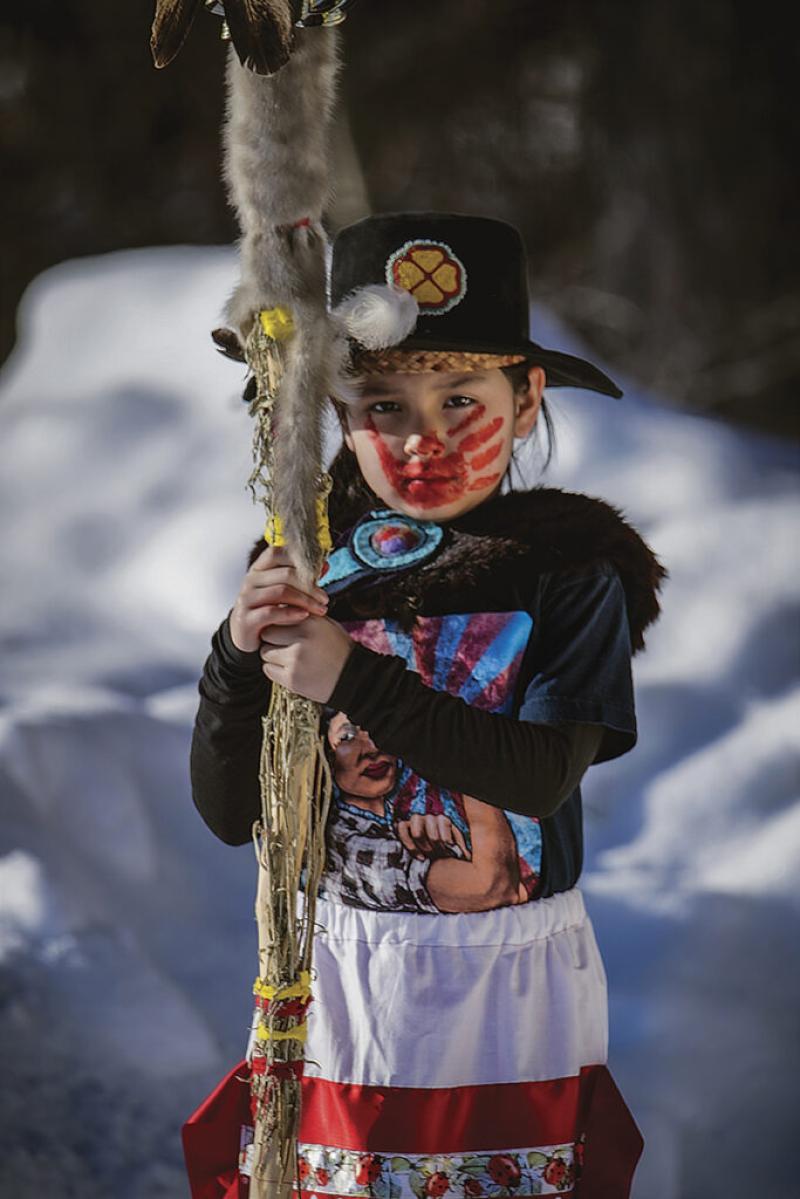 .
10.  Minawaanigozi (exhilarate, happy)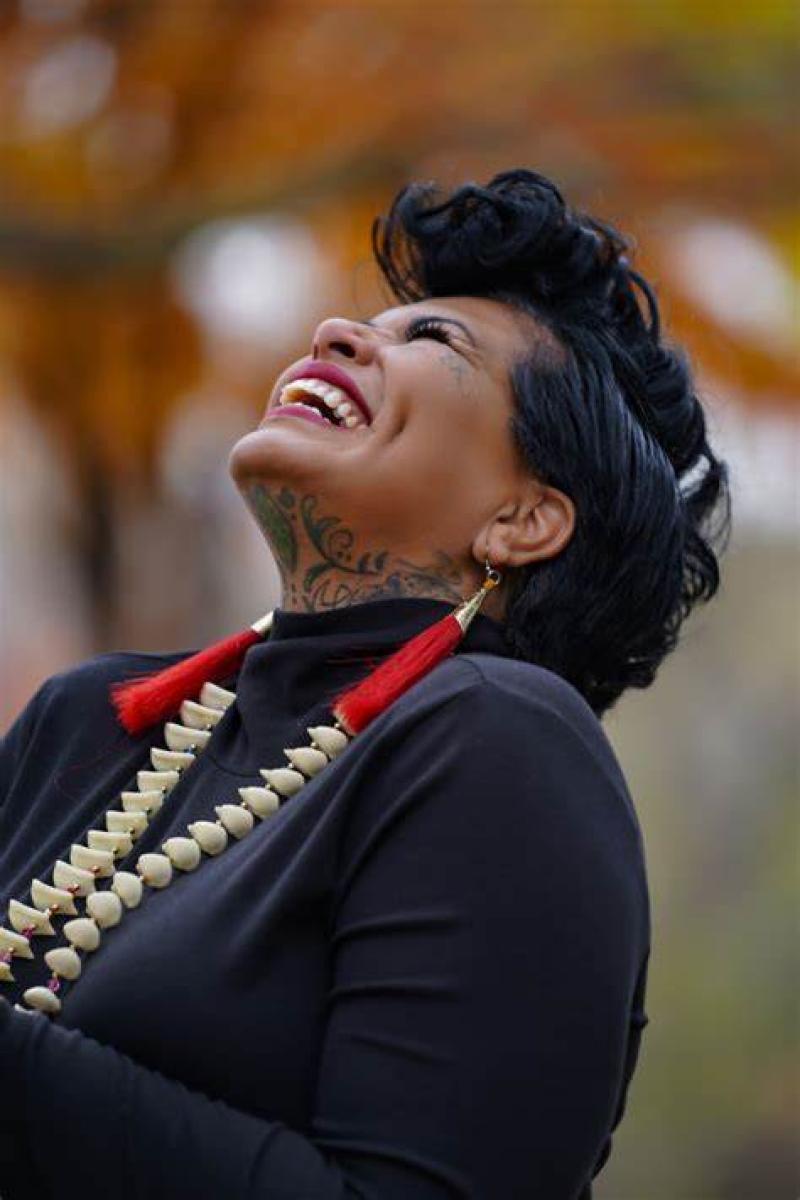 .
11.  Inoodewiziwin (family)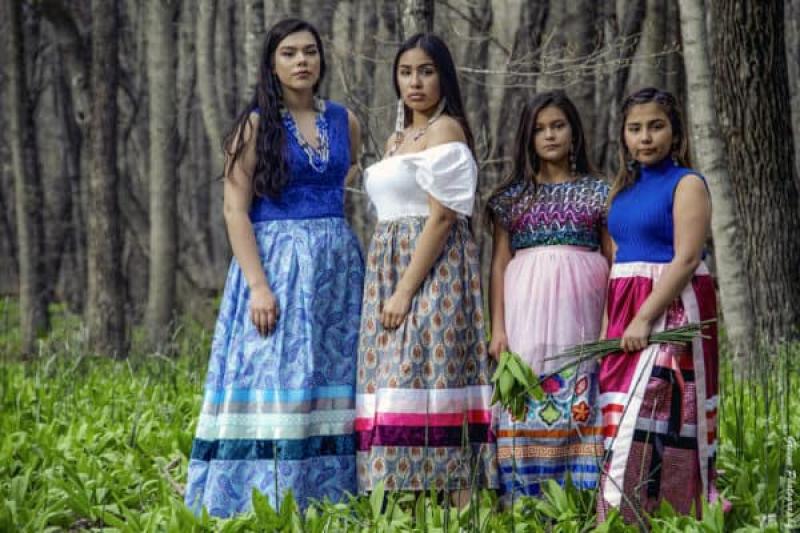 .
12.  There is hope for our future generations with women in government, like North Dakota State Representative Ruth Anna Buffalo (Three Affiliated Tribes), who introduced and paved a way for legislation to address missing and murdered people in her state.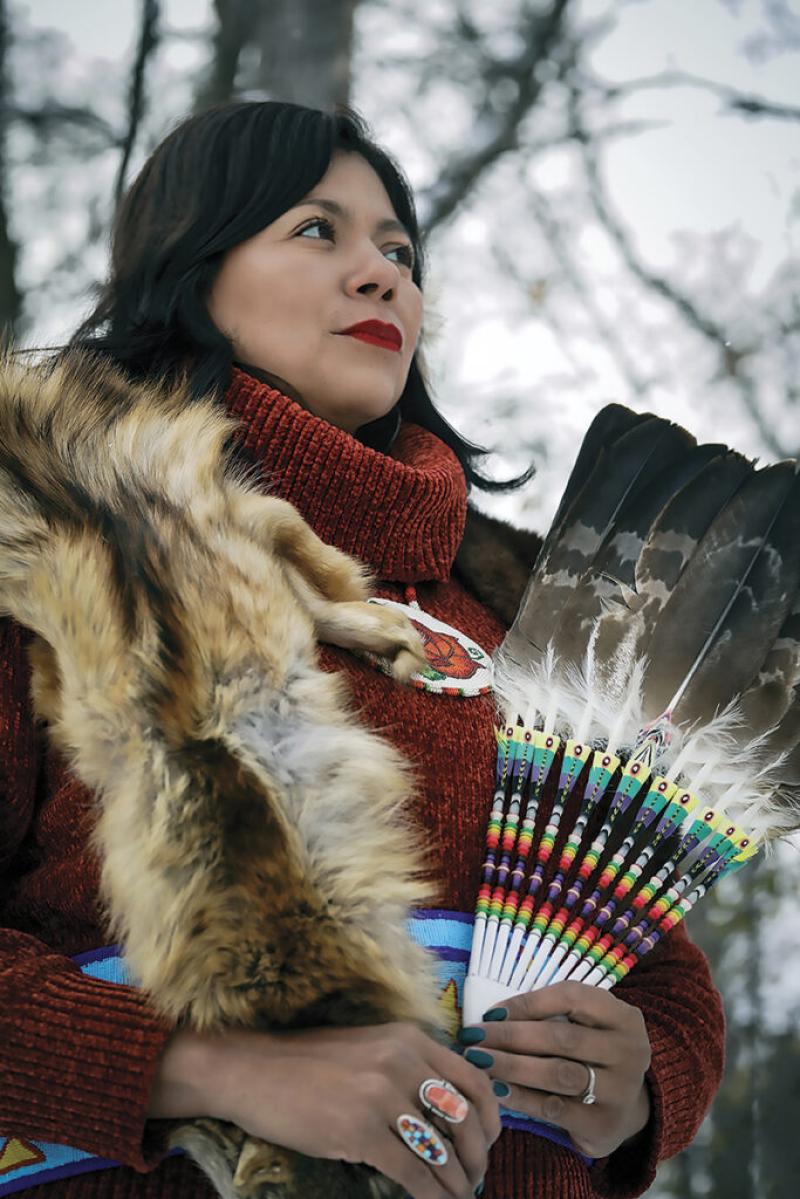 .
13.  Metis (mixed blood)
L to R: Vera Allen, Jada Lynn Aljubalah, and Trina Fasthorse in Minneapolis This photo shoot included multiracial Indigenous sisters in solidarity, partly in honor of Trina Fasthorse's grandmother (Mille Lacs Band of Ojibwe), Phyllis (Joanne) Sam, who was murdered. Vera Allen (Navajo Eastern Agency) wears a t-shirt she designed based on her identity. It reads "Part Stolen/ Part Robbed, All American Survivor." "Stolen" refers to her African American descent. "Robbed" refers to the taking of Indigenous lands.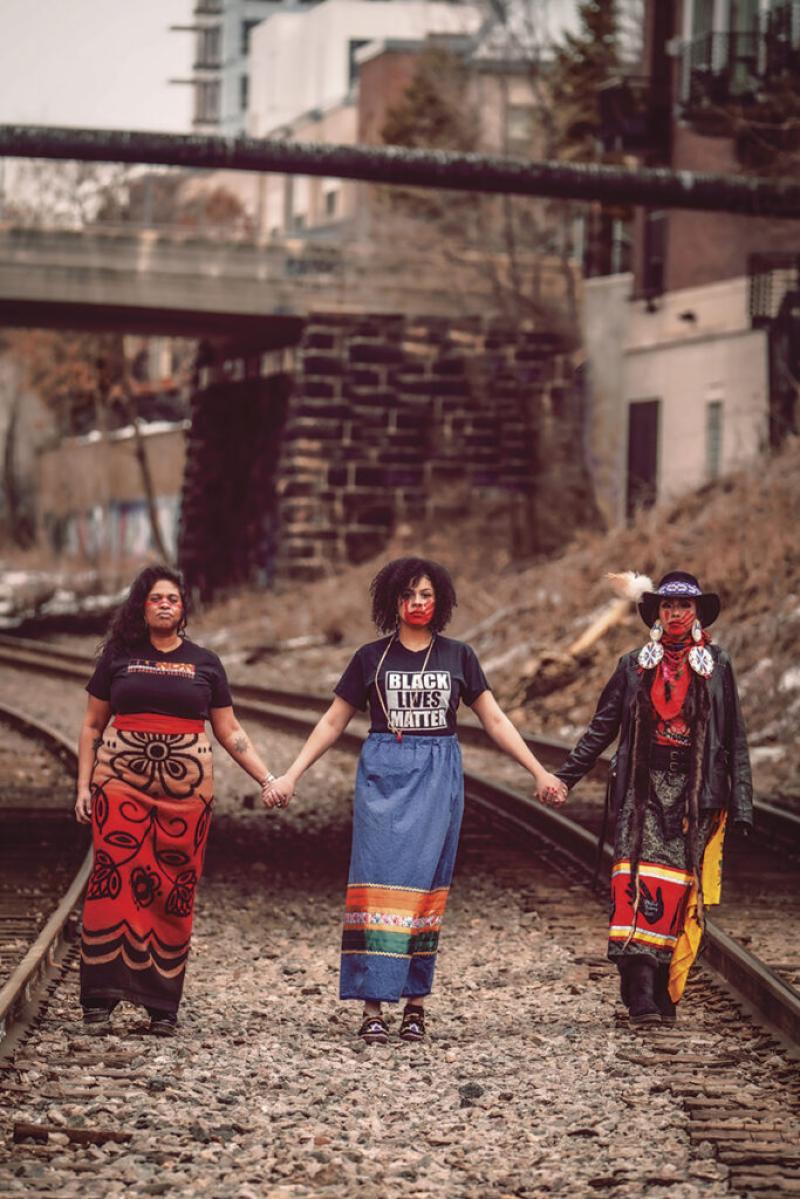 .
14.  Niizh-manidou (two-spirit)
Max (Long Lac Nation and Red Cliff Nation) is two-spirit. We made this image to honor the two-spirit people who are often forgotten about, and to recognize how important it is that they are safe. Two-spirit people deserve justice and attention in the MMIR movement.
.
15.  One of Anishinaabe photographer Nedahness Rose Greene's many images drawing attention to Missing and Murdered Indigenous Women and Relatives.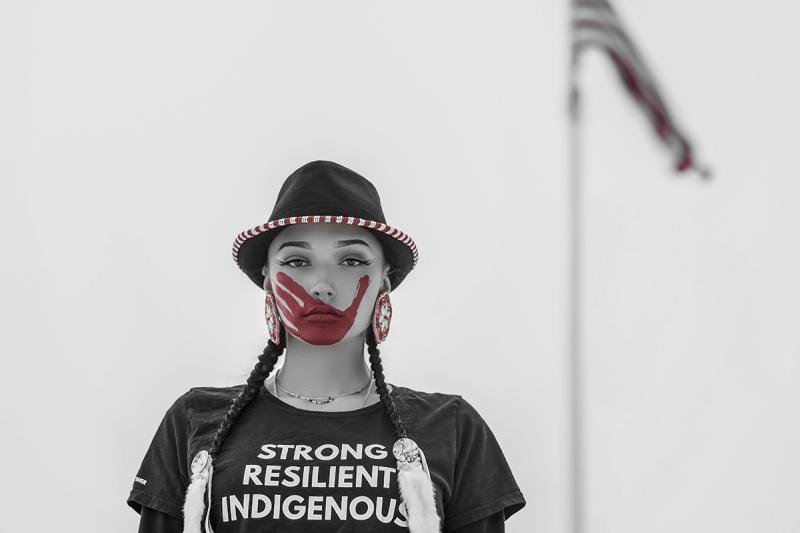 16.  MMIR (Missing Murdered Indigenous Relatives)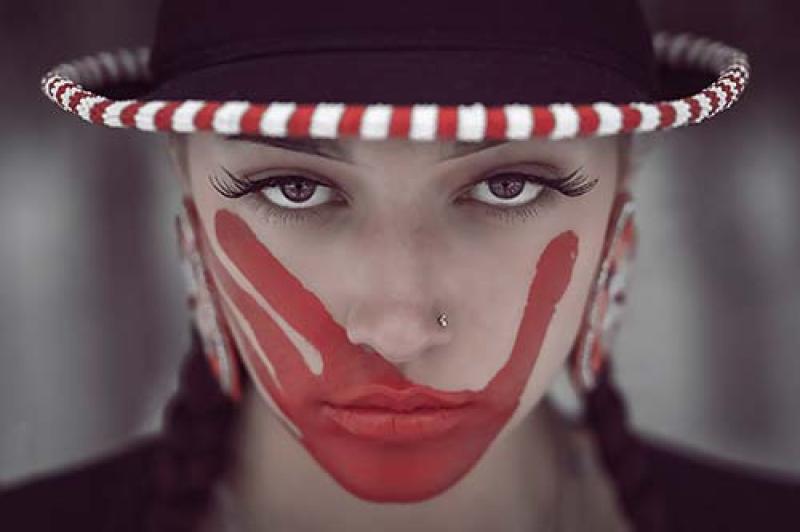 .
17.    Niizh-manidou (two-spirit)
Arnold J Dahl-Wooley at Leech Lake Nation: "I am a Leech Lake Band member, and I own a business on the Leech Lake Reservation. My marriage was the first same-sex marriage to be sanctioned by the Leech Lake Band of Ojibwe. I am a public speaker on LGBTQ+ (two-spirit) cultural history, suicide prevention, and anti-bullying. I want people to understand that two-spirit identity is sacred."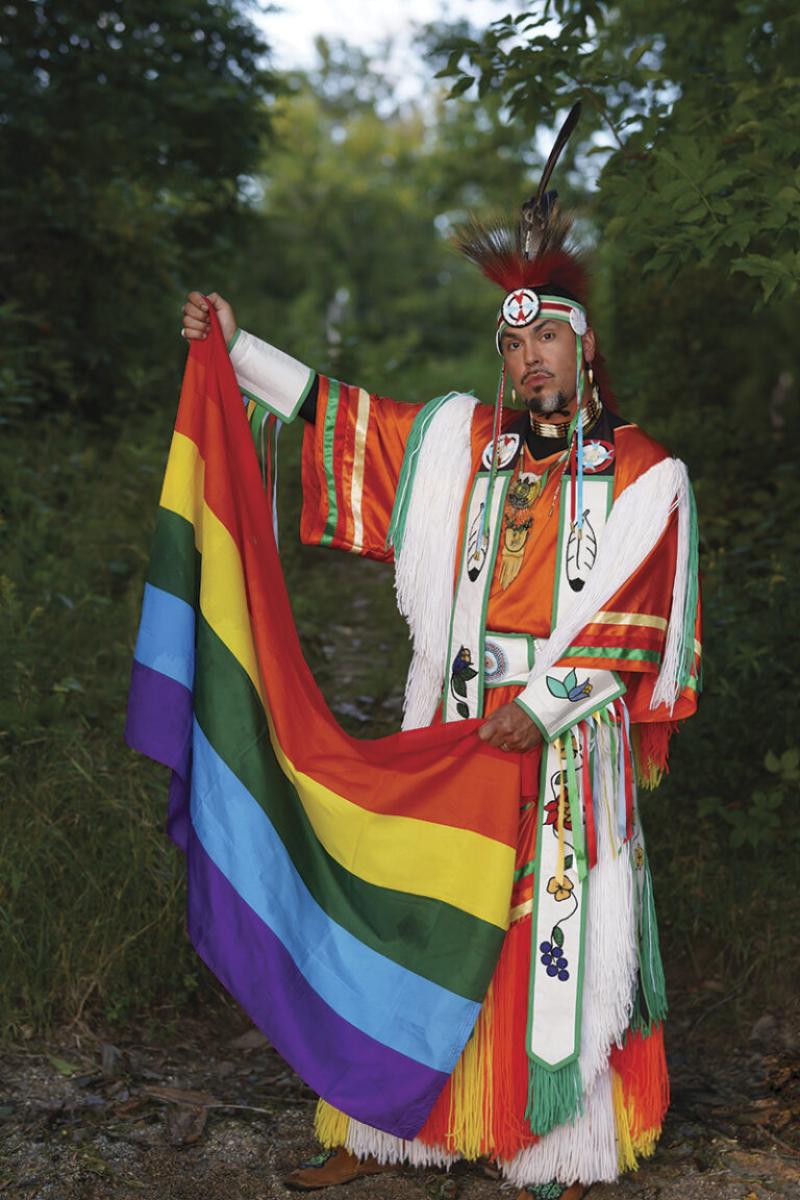 .
18.    Ojibwe omaamaamaa (Ojibwe mother)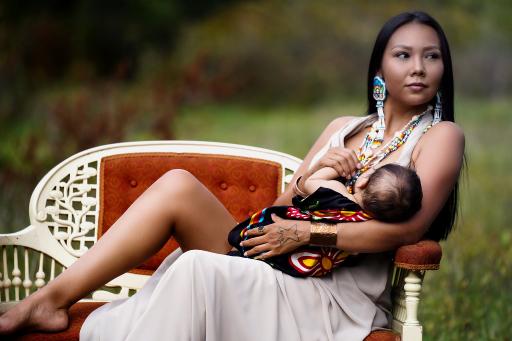 .
19.    Gwayakochige (Make it right)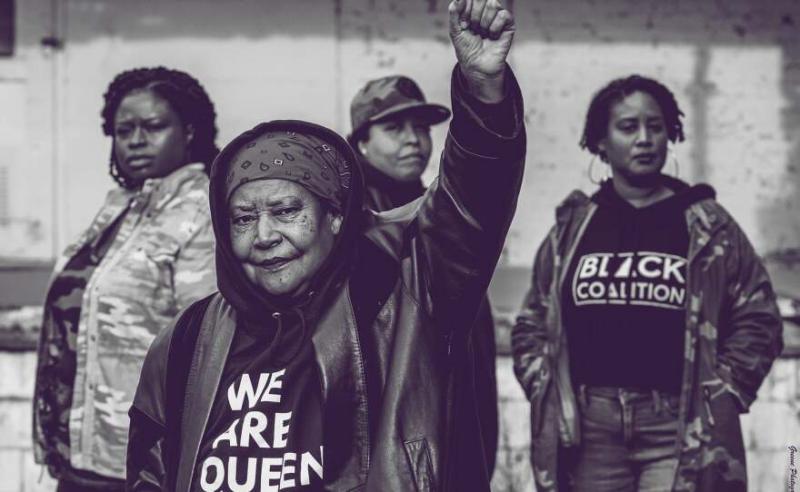 .
20.  Ojibwekwe (Ojibwe women)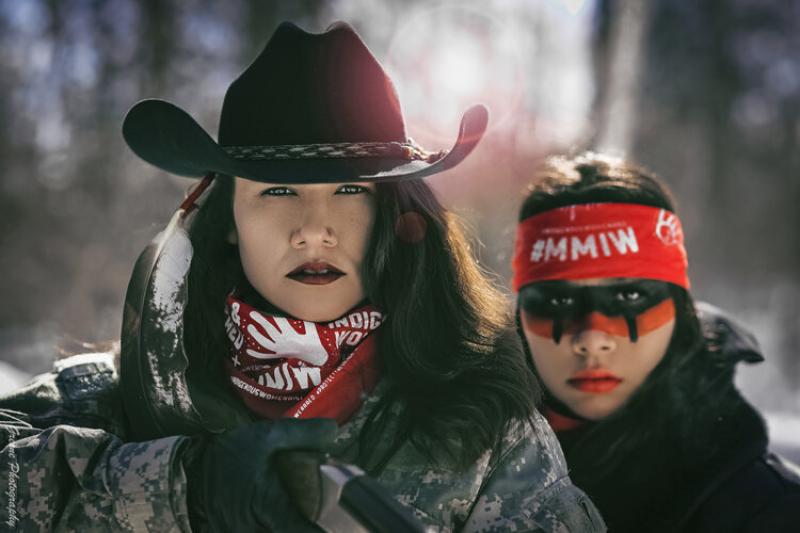 .
21  Mikwendaagozi (Be r emembered)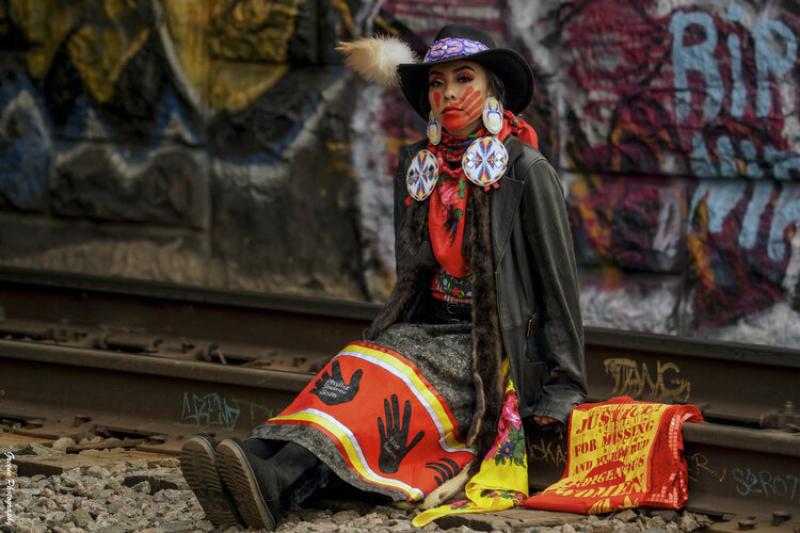 .
22.    Gichi-ashodamaagewining dibinawewizi (respect the treaty rights)
.
23.    Bazigwii (stand up)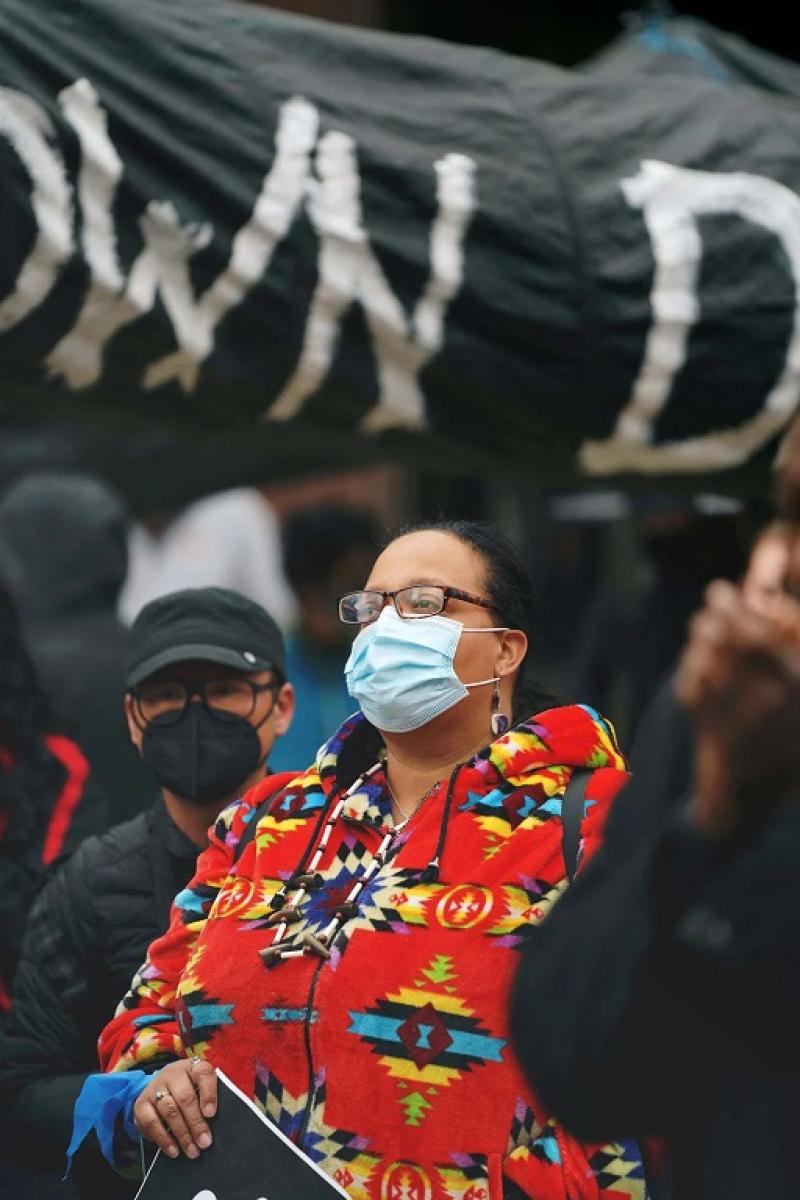 .
24.    Billboard Mural that was photographed by Nedahness Rose Greene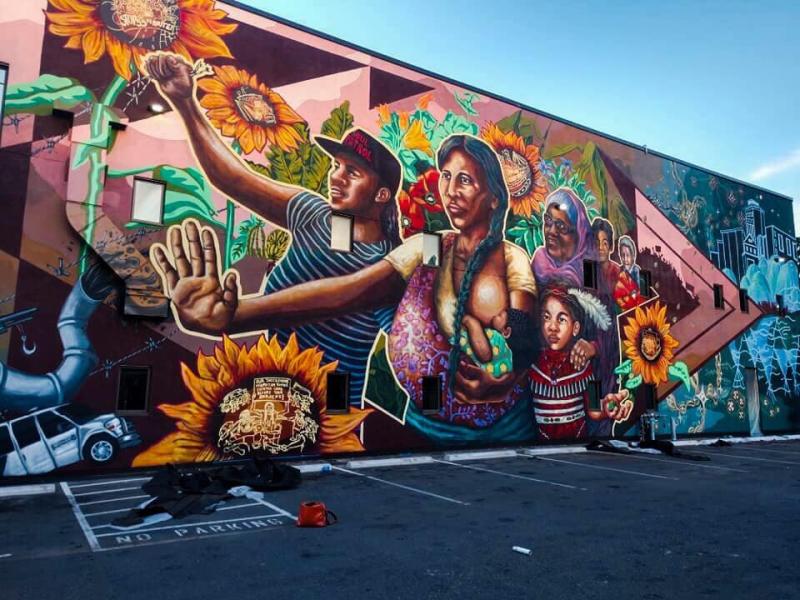 .
25.    Mashkiwede'e (strong heart)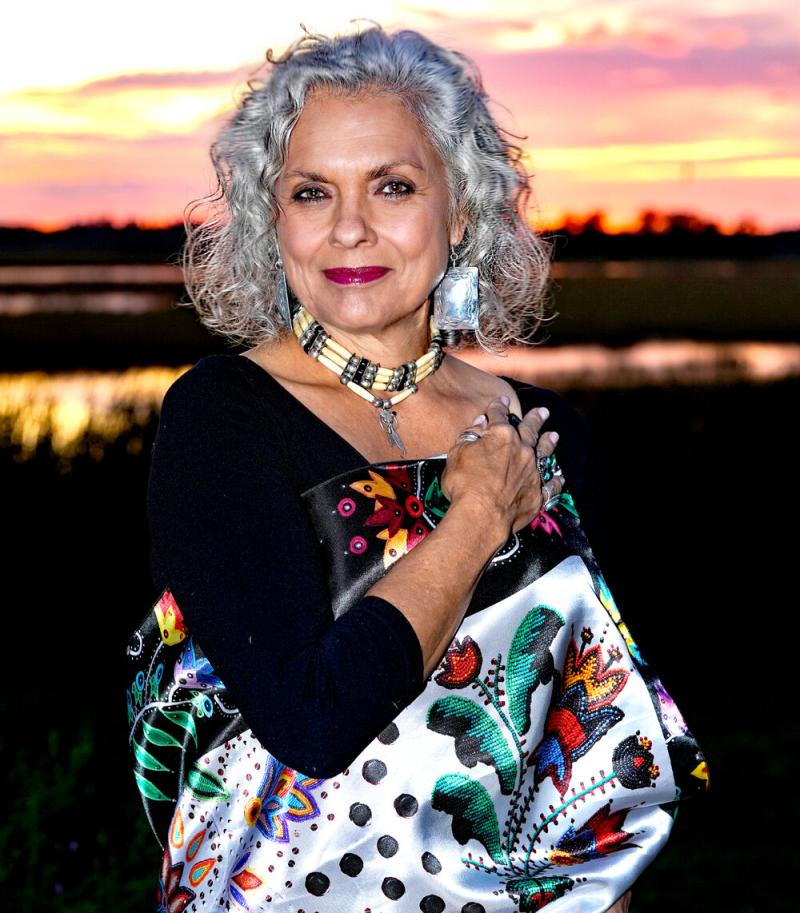 .
26.   Maawanji'idiwag (Come together)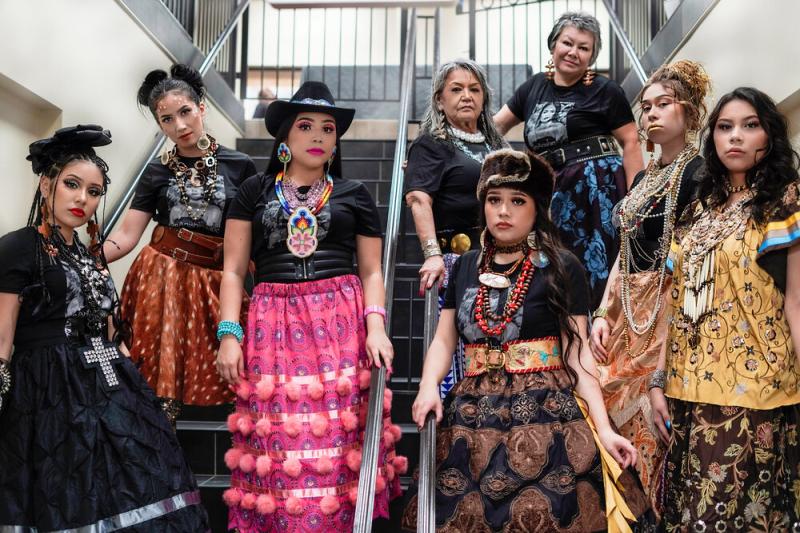 .
27.   Ishpiming agoojin (star in the sky)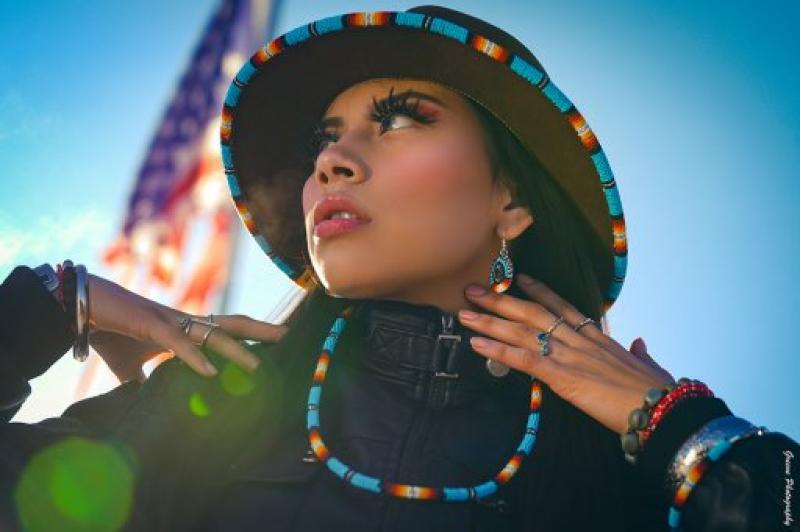 .
28.    Onwaachige (foretell the future)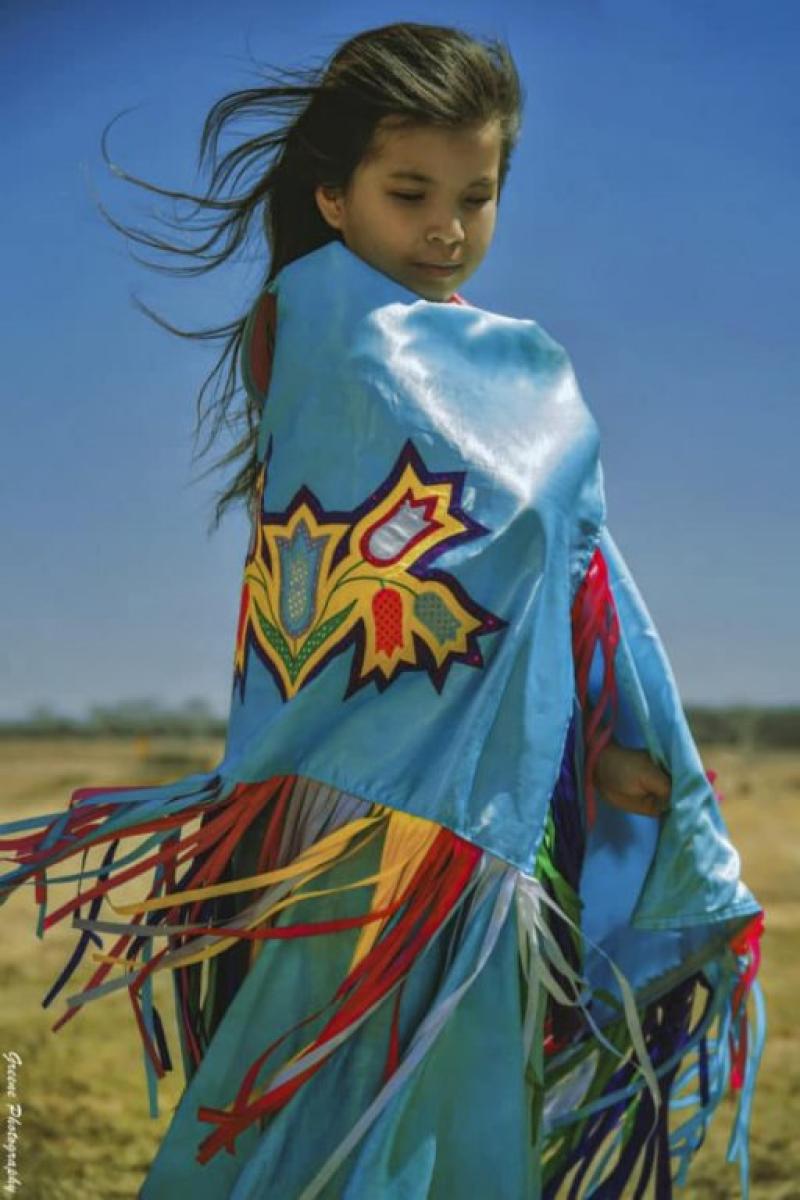 .
29.    Biikoojigan (mask on)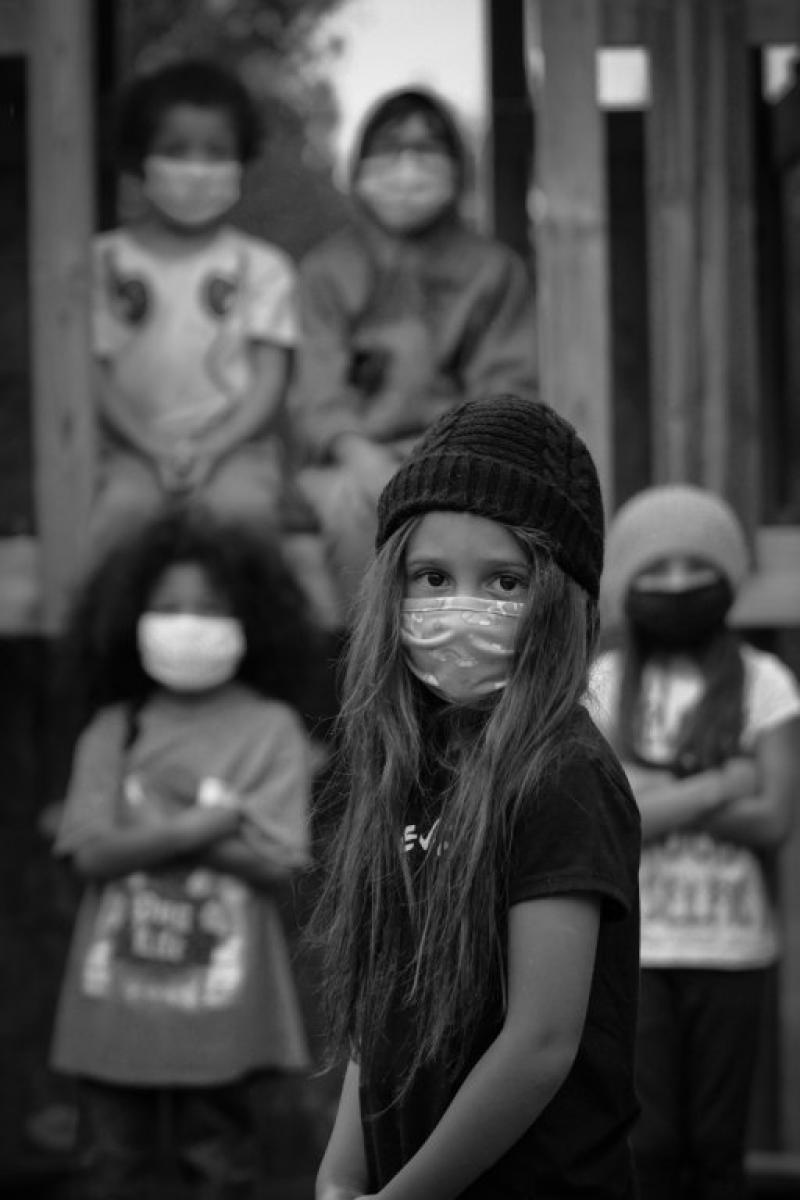 .
30.    Gaashkwesin (bouyant)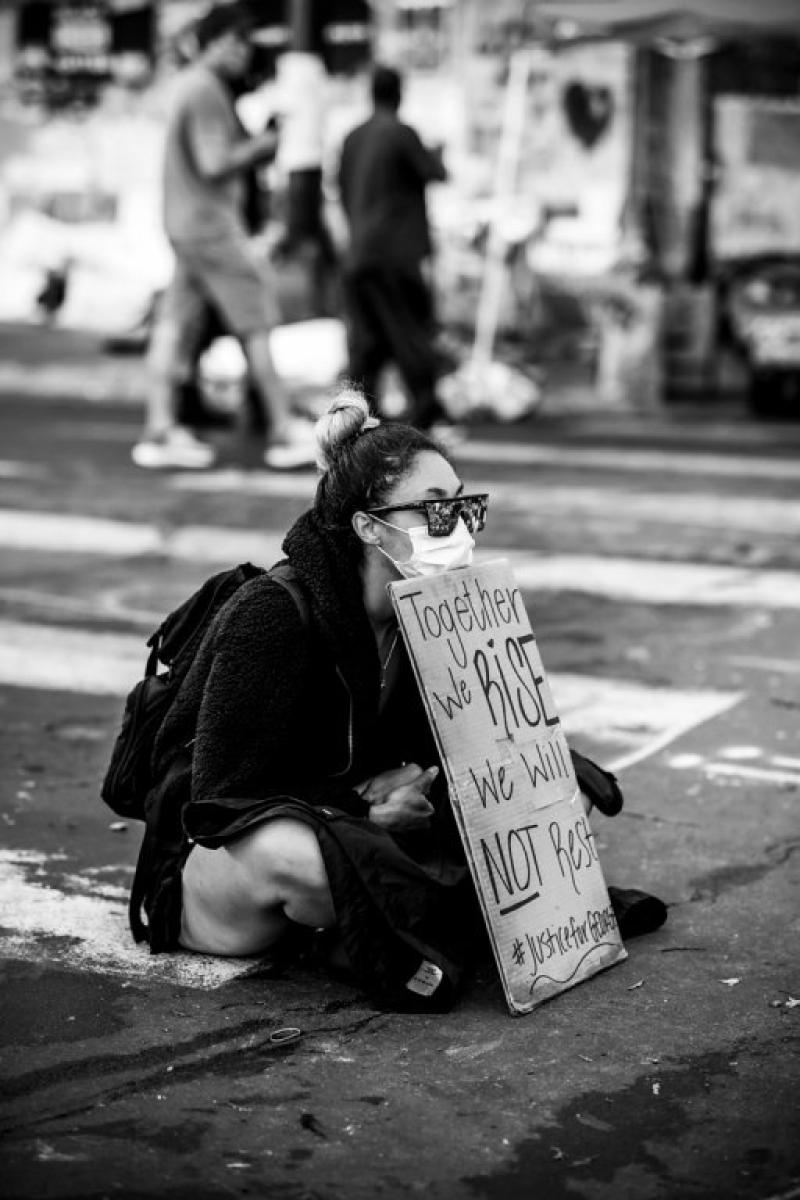 .
31.   Ancient Hands (Akwenzii oninj)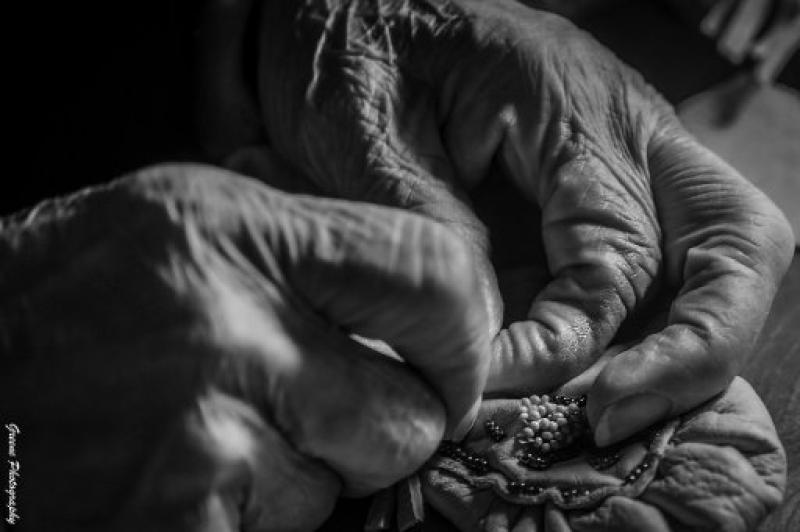 .
RED RULE: Comments that are not about the artistic traditions of the Anishinaabe/Ojibwe tribe, the artistry of the photographs and/or about the photographer are off topic and will be deleted.