Paleolithic Pornography Discovered
Stone Age Venus figurines are the Earliest Examples of 3D Porn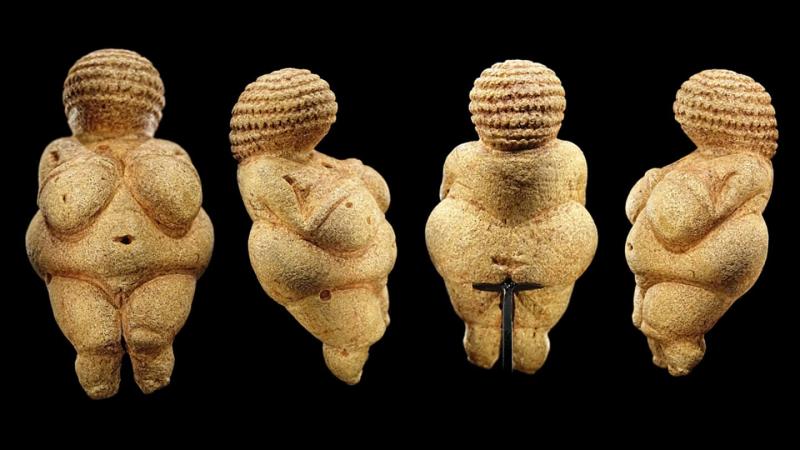 The article below is an indication of how uptight PhDs pretend not to notice that all of the statuettes are naked women with huge breasts and gigantic butts.   My theory is that the many of the women depicted in the figurines were the girlfriends of Stone Age rap artists.
The Venus figurines are statuettes depicting obese women that, up until now, were thought to have been associated with fertility and beauty. A recent study published in "Obesity" has suggested instead that the figurines are totems of survival in extreme conditions.
Unlike the challenges of global warming people face today, humans 38,000 to 14,000 years ago struggled with colder temperatures due to advancing glaciers.
Fat is a form of stored energy, said study author Dr. Richard Johnson, Tomas Berl professor of medicine at the University of Colorado School of Medicine, and that fat can be lifesaving when food is not available, especially to pregnant women.
"Our studies suggest these figurines did not represent sexual totems, or a representation of male desire, but rather as a means for providing strength to motherhood even in the most adverse situations," Johnson said.
The researchers took waist-hip and waist-shoulder measurements of all known Venus figurines, which were found over hundreds of years across Europe and western Russia. After comparing the measurements to the geographical locations of where each sculpture was found, the team discovered that the more obese figurines were found further north near the glaciers.
https://www.cnn.com/style/article/venus-figurines-theory-scn/index.html
If "Global Cooling" caused women to have such overinflated figures, maybe "Global Warming" isn't such a bad thing after all.  The archeologists also discovered inscriptions on the bottom of some of the figurines.  One inscription was:"I like big butts and I cannot lie".  The inscription on another figurine was:  "Baby got back".  A third inscription was:  "Big old titties".
It's quite evident that the statuettes are intended to be pornographic.  Take a close look at the detail of the vagina on this figurine.  The sculpture features open labia and even a hooded clitoris.  The breasts lack prominent nipples butt they are extremely large.  The faces are hidden to protect the identities of the models.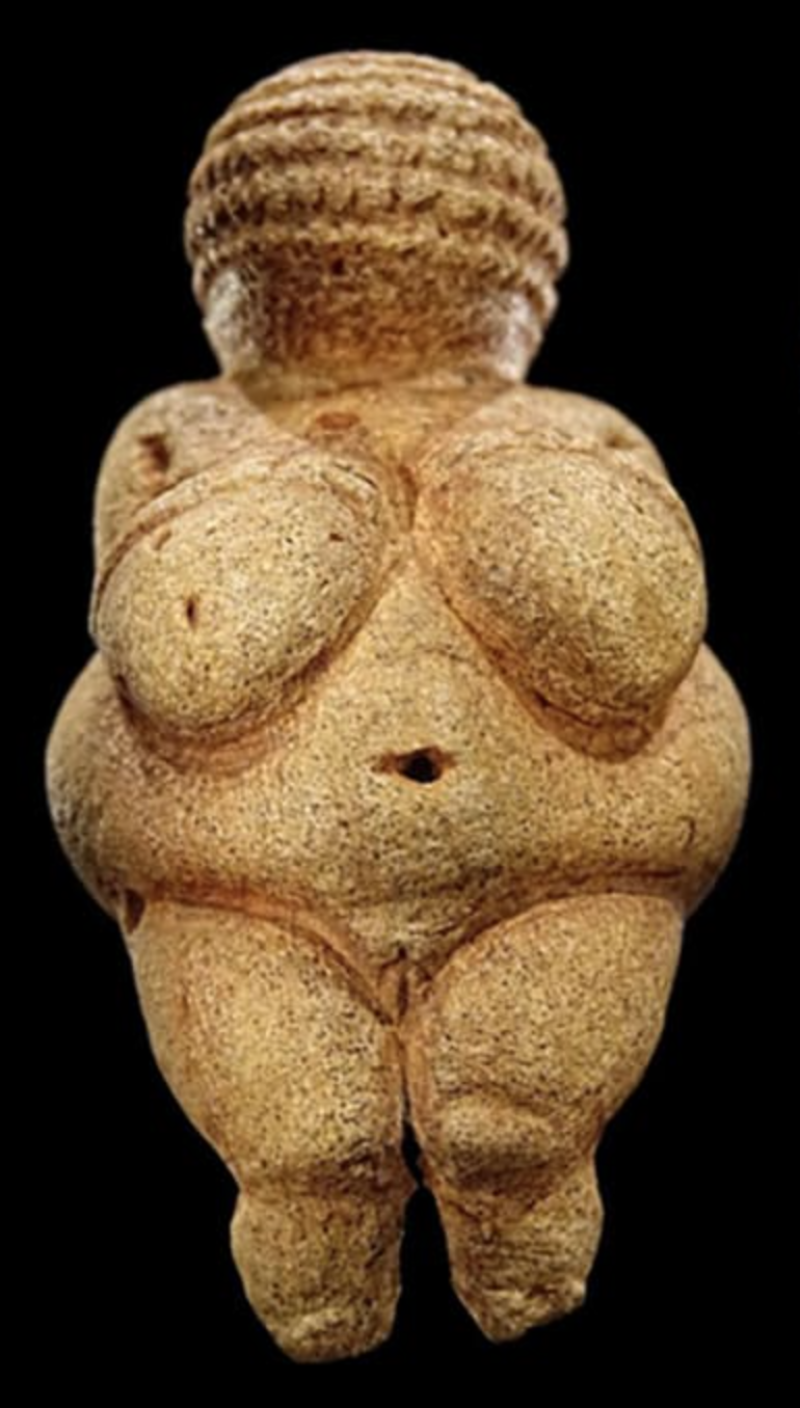 I think there is even evidence that these Stone Age artists were into anal sex.  Anal sex kinda stinks butt who am I to judge ancient kink?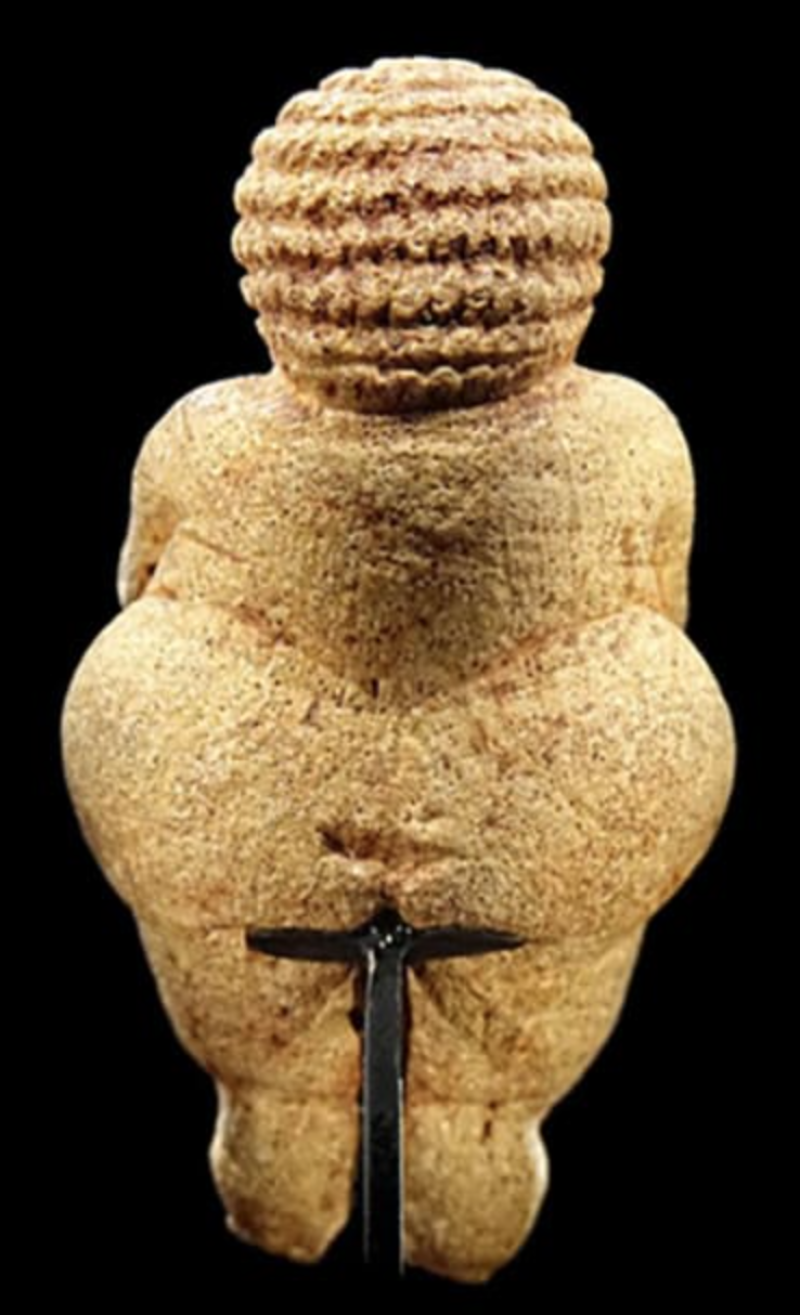 Please notice that the statue is propped up using the anus.
I don't know why the archeologists ignored the obvious sexual nature of the figurines.  I think some intellectuals have sticks up their butts just like the statuette above.  They should take out their butt sticks and admit that humans have always enjoyed porn.  I know these statuettes don't seem so sexy now, butt those women were probably very desirable 38,000 years ago.