Trump Lumps Himself in with Al Capone (again!)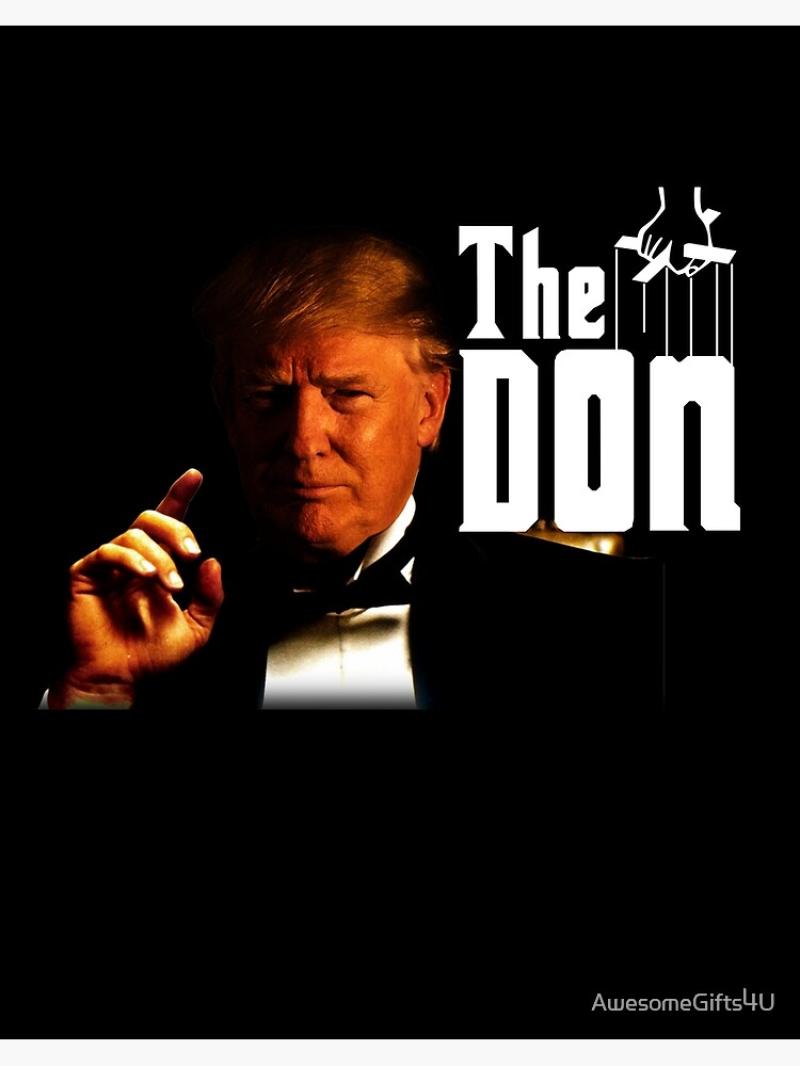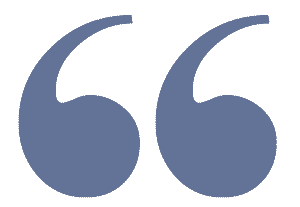 "Trump lumped himself in with a murderer, a notorious bank robber, and one of the most powerful organized crime figures in American history."
The Donald has once again provided his potential opponents with some free material for their upcoming campaign ads.  Trump seems to be his own worst enemy. Elon Musk has already re-instated Trump's twitter account, so stay tuned.  I hope The Donald starts tweeting again!   Trump can alienate millions of voters by exercising his "Freedumb of speech" on Twitter.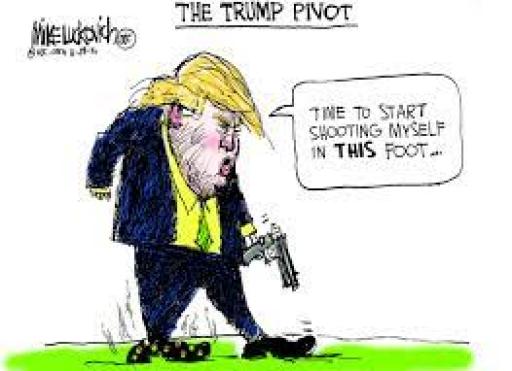 Yes, The Donald has done it to HIMSELF again. Trump lumped himself in with one of the most notorious organized crime figures in the history of the United States- Al Capone!
Here's an interesting little sidebar:  Al Capone once hosted a "gangster cabinet meeting".  All of Capone's Capos were in attendance seated around a large round banquet table.  Capone got out of his seat and circled the table walking behind each man while gesturing with a baseball bat.  Capone was philosophizing about individual achievements but pointing out that without team work the individual can't win.  It was actually an analogy about his "family".  Capone was pissed because an individual was skimming.  When he got behind the suspected skimmer, he swung the Louisville Slugger and bashed in the head of that individual.  Capone splattered the guy's brains on the banquet table.   Trump once called Capone, " The late great gangster , Alphonse Capone!"
Trump lumps himself in with Al Capone (yes, again)
It's one thing when Donald Trump's critics equate his alleged misconduct with infamous criminals; it's something else when he does this to himself
Feb. 1, 2023, 5:39 PM UTC
Donald Trump is well aware of the fact that he's facing serious legal troubles , including possible indictments. Not surprisingly, this has led the former president to hire a small army of defense attorneys.
This week, the Republican used his social media platform to complain about all of this in a curious way .
"Because of the Weaponization, Targeting, and Unprecedented Harassment, I believe that I have more lawyers working for me on this Corrupt Law Enforcement induced Bull…. than any human being in the history of our Country, including even the late great gangster , Alphonse Capone! This is all being done for POLITICAL REASONS in that I am leading everybody, Republicans & Democrats, by big numbers in the Polls. The Disinformation Specialists are at it again, full time. The Fake News is their TOOL!"
Obviously, much of this is nonsense, and there's no reason to believe the criminal investigations Trump is facing are the result of a corrupted process. But what stood out for me was the fact that the former president lumped himself in with Al Capone.
What's more, this wasn't the first time.
About a year ago, in an online statement that's since been deleted, Trump also whined about his legal difficulties by complaining, "Never before has this happened to another President, and it is an absolute violation of my civil rights.... I've been investigated by the Democrats more than Billy the Kid, Jesse James, and Al Capone, combined."
At face value, it's obviously unfortunate to see the former president present himself to the public as some kind of victim, solely because a variety of prosecutors in multiple jurisdictions are taking a closer look at his alleged wrongdoing.
But revisiting our coverage from last year, it's still Trump's comparison that stands out: The Republican apparently thought it'd be a good idea to issue a written statement in which he lumped himself in with a murderer, a notorious bank robber, and one of the most powerful organized crime figures in American history.
Ten months later, he still thinks it's a good idea to lump himself in with Capone.
It's one thing when the former president's critics equate his alleged misconduct with infamous criminals; it's something else when Trump does this to himself .
https://www.msnbc.com/rachel-maddow-show/maddowblog/trump-lumps-al-capone-yes-rcna68633?cid=eml_mda_20230205&user_email=58caa2ed32c32161f09f88b6e68f047a27c6735d7c7dcd112ef675b698de8281
I want to thank The Donald for running for president again.  It will be amusing watching him lose again.  I'm sure Trump will once again supply us with lots of opportunities to mock and ridicule him.  And in the meantime, Trump will make lots of lawyers rich (assuming they require a large retainer up front so they'll actually get paid).  Along with his own frivolous lawsuits, Trump is already facing civil trials, and criminal trials are right around the corner.  Trump has already taken the 5th over 400 times in the civil case against his company.  By the time the legal dust settles, he will probably have the record for the most times anyone has ever taken the 5th.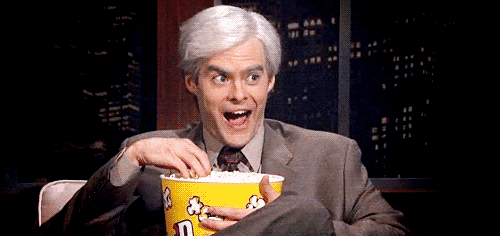 Buy corn futures because popcorn consumption will probably double between now and the election.  I hope Trump makes Don Jr. a big part of his campaign.  Don Jr. has a problem with "foot in mouth disease."  He is almost as amusing as his daddy.  And don't forget Eric Trump (although his daddy Trump has).  Eric Trump is as stupid as his real father, Gary Busey.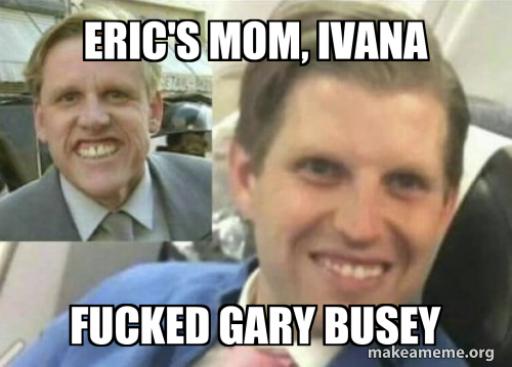 What, too soon?  Why am I insulting Eric's dead mother?  Two things:
Thing 1 -  Ivana was married to Donald Trump.  So fucking anyone else , like Gary Busey, would be an upgrade.  Therefore, my meme is actually a compliment . 
Thing 2 -  I am not "insulting dead Ivana".  I'm mocking Eric Trump (who is semi-alive).
Thing 2.1 -  No dead people have ever complained about being insulted.