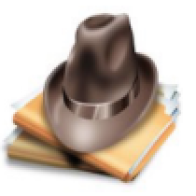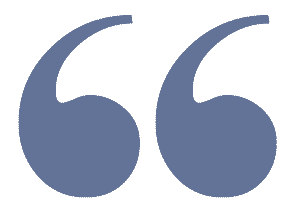 There's a bunch of poopheads running around, trying to figure out where the stink is coming from - Leonard Haynes ca. 1969
For some reason that quote popped into my head. It may have a more correct attribution, but I remember it from that guy and for the record is wasn't poop. The word you are thinking, was much less used in those days, especially from him.
I use virus software on my computer... will it protect me from covid-19?
Sports
My most sincere apologies for possibly misleading anyone from a statement I made 6 days ago.
March Madness is reaching new heights. Don't worry, it shouldn't impact those all so important pools. 
Start worrying! No stop worrying and start getting over it, imo. MLB has suspended operations and along with everything else, it would be foolish to assume the NCAA tournament would take place as scheduled. Just heard it HAS been cancelled.
Trump
I don't particularly blame Trump for the current crisis. I realize in his own mind that he thinks he is in total control of everything... but he's not. I only caught snippets of his comments last night and it seemed tepid. Perhaps they should have rented an arena filled with cardboard cutouts and piped in soounds cheering crowds. He might have been more enthusiastic. 
As for the content, or what I have read... it was clearly doomed to fall flat. I would say it comes as a absolutely no surprise, but I've considered the D.C. crowd as nothing more than a cesspool, incapable of fiscal responsibility or even appropriate legislation. It's been this way for a long time. Trump campaigned on ridding this cesspool, but it appears to be more of a case of "birds of a feather, flock together."
That's not meant to disparage all those that still believe their candidate is somehow superior to any other. That bar is set so low, it is corroding near the bottom of the cesspool. 
The idea of stoppage of payroll tax collections would be very extremely beneficial in the short term, the longer term damage would be severe. It is not called the 3rd rail of politics without reason.
A massive public works and spending bill is likely to take place (bailouts), as a lot of companies are only now beginning to feel the supply disruptions. European and U.S. ports are starting to slow down dramatically. The Port of LA is already idling drivers. We are about to find out how much the global marketplace is intertwined. Not to point out anyone in particular, but there is one well know American company already in financial trouble... prior to the virus.
Markets
Hard to decipher what is taking place. The stock market and treasury market are going in different directions... so is gold for that matter. The FED made a "bold" attempt to remedy and it worked... for about an hour. Basically nothing substantial is taking place in western markets to stem the tide. With the futures market in China dropping so much, I expect the Chinese to do "something", to quell the fears. 
Going forward
I am running out of ideas to talk about and with absolutely no sports on TV, coupled with NCAA tournaments typically being when networks do re-runs... what's a fella to do? Please don't say netflix, hulu, etc. I scraped the bottom of the barrel with them, which is how I wound up here!!