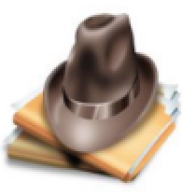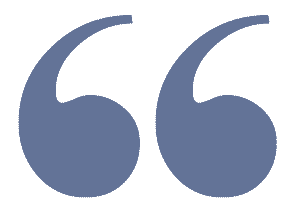 Every improvement in communication, makes the bore more terrible. - Frank Moore Colby
Predictions
Seeing predictions that the recession might be over soon or by the end of the year. Considering a recession is over when the bottom is found, it is possible, given the speed and depth of the decline. However, a recession being over and an economy that has recovered are two distinct situations.
The great recession bottomed or ended in the 2 nd quarter of 2009. It did not get back to 3 rd quarter 2007 levels until 2 nd quarter of 2011. The service sector took until 3 rd quarter of 2012 to regain its footing, after contracting approximately 5%. At this point in time, the service sector has contracted about 17%. About half of that is leisure and hospitality, which clearly would take an exceptionally long time to recover. For the record, this sector sank 5% during the great recession and recovered a year before the rest of the economy. It has dropped 50% this time around and represents about 8M jobs lost.  These jobs might be at the lower end of the pay scale, but they still represent individuals which will purchase other goods. There will be a slow recovery across the board, imo.
The great depression bottomed in early 1933 but required until 1936 to regain most of the 1929 footing. At which time there was another recession, shortly thereafter.
In both cases there was fear of many things, but fear of health was not as pervasive as is now, as it is the very reason for the economic collapse.
Predictions at this point in time…
Electoral College – Biden: 243; Trump: 161; Tossup: 134. It is a very long time until November. It has been barely a month since Sanders dropped out of the race, although it seems an eternity.  Not complaining, as I have long since stopped wanting time to fly by.
Times have changed (or maybe the truth of us... is finally revealed)
I can remember when we honored those that were willing to sacrifice their lives, to preserve our liberties. Now we have those willing to sacrifice the lives of others, to preserve their own liberties. Have times really changed or is the truth finally on full display.
Try wearing a mask in buildings or at least around me. I've got rights too!
Speaking of which, I had my virus test today and wore my own mask. Apparently, they would have given me a mask if I didn't have one. I said apparently... as I did see people being issued masks and after I exited, I noticed a few strewn on the ground. I guess they lacked the energy to find a trash can. They could have at least gotten out of sight of the front door, imo. 
Energy
Last week the crude prices jumped as the crude build slowed… or so the headline said.
The refineries were filling up the pipelines and storage with various products, as the top number of Crude, petroleum products and Strategic Petroleum Reserve climbed by 30M barrels.
The week the crude prices are easing as concerns about a quick recovery wane as refiners reduce operating rates… or so the headline said.
The industry which ran out of most land-based storage and started holding crude offshore in ships, had moved to storing the finished product offshore, as well. That's fast filling up all ships… coming and going.
CPI
https://www.bls.gov/news.release/cpi.htm#cpipress1.f.1
"The Consumer Price Index for All Urban Consumers (CPI-U) declined 0.8 percent in April on a seasonally adjusted basis, the largest monthly decline since December 2008, the U.S. Bureau of Labor Statistics reported today. Over the last 12 months, the all items index increased 0.3 percent before seasonal adjustment."
The BLS acknowledged difficulty in data collection during the April period.
A massive shift in spending habits has skewed the data, imo. Overall, prices could be down, but within the sectors some sizable shifts away from previous spending. An example being gasoline is down 16.5% from previous month, but I doubt the average consumer is still shelling out 2.957% of expenses on gasoline in April, when gasoline consumption fell by nearly 33%.
Before seasonal adjustments, the y/y CPI-U was just 0.3% and monthly was -0.7%. The FED's Median CPI was 2.7% Y/Y and 0.1% from last month. I'm picking the FED's Median to be the most accurate this time around... for no other reason than it is nearest mine.
My own personal numbers were 1.92% Y/Y and -0.27% on the month.  Take your pick.
Type casting
We are down to watching re-runs of shows, we had never watched. Unfortunately, the actors playing the villains are still the same, so a lot of the suspense is gone once they appear!