THE REALLY TOUGH MOVIE QUIZ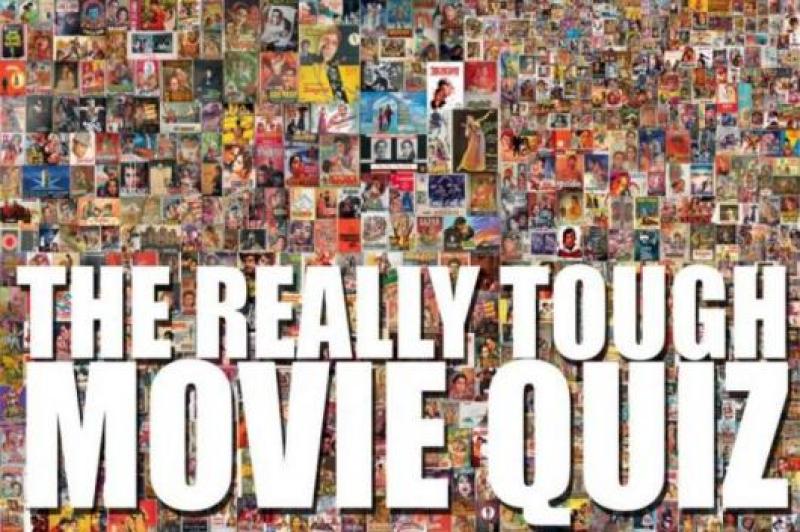 PLEASE DO NOT POST YOUR ANSWERS IN A COMMENT, HINT AT OR POST MOVIE NAMES OR QUOTES OR YOU WILL RUIN THE QUIZ FOR EVERYONE ELSE. POST YOUR ANSWERS IN A PRIVATE NOTE TO ME, 'BUZZ of the ORIENT', AND I WILL REPLY WITH YOUR SCORE AND THE CORRECT ANSWERS .
Don't forget that I'm on the other side of the world (of most of you) and I could be asleep when you send your answers, so be patient - I will get to your PN as soon as I can .
PLEASE, PLEASE READ WHAT IS BELOW IN ORDER TO GET A BETTER SCORE.  IT IS ALWAYS SOMEWHAT DIFFERENT FROM PREVIOUS INTRODUCTIONS. 
This is a quiz for those who love the movies, and actually watch them, maybe more than once, and remember details, because you will not be able to name the movies unless you do.  The clues identify specific facts or items or scenes or situations or scenarios from the movies, so you will have to have remembered them from watching the movie or having read the synopsis or a book from which the movie may have been adapted.  However, if the book differs from the movie, the movie rules.  Every one of the movies have been used by me in a previous quiz or quizzes, they are mostly movies that have been popular, and I have seen every one of them myself.  So see if you can name the movies from the clues.
THE RULES
Again, I will be lenient and a mis-spelling or missed capitalizing or punctuation or omitting or inserting a "The" or "A" will still be considered okay.  If my clue is applicable to another movie and you can convince me that the clue is as applicable to it as the movie I meant you will still get a point.  Do not present me with more than one movie for a question or I cannot score it, and remember that I never put the same movie more than once in the quiz.
I don't expect high scores for this quiz, but please see if you can identify the movies from these clues:
Please number your answers the same as the questions.
1.   Cremation ashes in a Chock Full o' Nuts can
2.   A thank you gift of an engraved gold ring
3.   A box of chocolates
4.   Daisy, Daisy, give me your answer do
5.   A rain that washed leprosy away
6.   The necklace was in the jacket pocket
7.   Bring the last surviving brother home
8.   The western novel is missing the last page
9.   A feather for winning a tournament
10.  A Quaker woman shoots and kills a man
11.  A baseball hit smashes a clock
12.  Driving a Buick convertible round and round a circle
13.  There was no riot at the Saturday night dance
14.  Brooks took care of and distributed the books
15.  A man ends up as a fish in a river when he dies
16.  Royalty working in a fast food restaurant
17.  50 basketball successful foul shots in a row
18.  He brings her his recently deceased grandmother's shawl 
19.  Eating a ham sandwich high on a misty mountain
20.  Love and hate tattoos