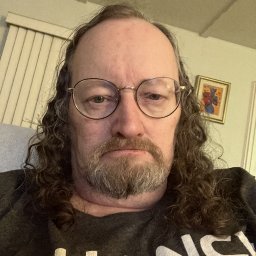 By:
@randy, 4 months ago
Comments:
25
..
There have been several articles on this website about some issues such as health care and supporting the person in the White House and they all seem to come down to patriotism. It seems like if you disagree with the person who posted the article or the person who wrote the article that was posted that you were some how not real American, I don't get that?
Take health care for example. In many of the articles if you support Obamacare then you are some sort of socialist rebel out too destroy America and that you were somehow too stupid to know that Obamacare was leading us toward disaster since it is in a death spiral and that it was failing to the point that only a GOP plan cold "rescue" it from flaming out. Well the truth is that it is not. Not even close. Sure it needs some tweaking, but springily down the bowl? No it's not.
However the fight over heath care is not what really surprises me. What surprises me is how Americans feel toward their fellow Americans. They seem to think that their fellow Americans are on their own somehow. That if they can not find a job that pays for health insurance for them and their family then that is just their plain tough luck and to hell with them. Some seem to think that somehow it is the fault of the poor who can not afford health insurance that they can not? I don't get that either? How can that be their fault? Many of the working poor are hard working American citizens who are working two and sometime three jobs, yet they don't make enough money to pay for health care. How is it their fault that health insurance is out of their reach for at least their spouse and children? It seems like the ones who do have health insurance somehow blame those who don't and write it off as just not their problem. It seems like they blame those who are working two or even three jobs for not being able to afford health insurance, like being poor is a crime on society somehow. Like they are offending them and the rest of America in some way. Under Obamacare a lot of these people can afford to buy some form of health insurance and that seems to be like a stone in the shoe of some people and I don't know why? It's like it offends them. They seem angry that poor people can buy insurance just like they can. Like poor people are just like them in one way and they don't like it. Under the proposed new "health care" tens of millions of actual human beings, real Americans, will lose their health care. How is that an improvement? Please explain how millions of people who had insurance won't have insurance is a good thing? I don't get it? I would like to think that I am an intelligent person, but I just don't get that idea?
Then there are the religious folks, who preach one thing and then go against their very words. They say they are here to be good Christians, but they will only help their fellow man by dropping a few quarters in the collection plate on Sunday morning and then go home and congratulate themselves on what good Christians they are. They are not. Instead as soon as they leave what they believe the house of their lord they bitch about taxes they have to that go to help the less fortunate in America. They think to themselves "I gave at Church! What more do they want! They need to get out and get a damned job" without considering the circumstances that drove these people into homelessness and without understanding just how really close they are to being there themselves. And they are. They look at taxes as a burden. They look at Christianity as something they leave behind when they walk out of the church doors. They made their Sunday pilgrimage, so that is good enough to get into the Heaven they imagine exists. Hypocrites! Their taxes ARE part of being their brother's keeper! They are part of helping those who are in a place that they never thought they would be in and need a helping hand to get out of and yet they spit on them!
I am an atheist. Yet I know that I pay my taxes proudly, especially State taxes, because I know that part of it goes to help my brothers and sisters. I know that part of it goes to help people in a place that if some very few things go wrong that I might be in someday and I might need a hand back up! It used to be that all Americans felt this way. That we all looked out for one another. That we knew our neighbors would watch our house when we went on vacation and that if we got sick they would bring a casserole by because they knew we couldn't cook. Where is that? When did we stop thinking of our fellow citizens as our brothers and sisters? When did we stop looking at each other as our brothers and sister keeper? It's gone through phony Christianity and libertarianism, which is nothing more then I got mine so fuck you. You think such a thing as food stamps or health care is something that the person receiving it committed some sort of moral crime to need.
To really be an American is to give. It is to care. It is to know that the least of us is how the world judges the most of us and that's how they should! It should be the standard of how we judge ourselves and should. As Americans comes an obligation to care for our fellow man. To make sure that every American has at the very least a warm, safe place to sleep and good food to eat. We owe that to them just like we owe a debt to this nation for being lucky enough to be a citizen of it. Because the truth is that everyone of us, no matter how cock sure or arrogant, may end up where they are sometime and need a hand up too. No one here can honestly say it will never happen to them. No one. If you don't agree, then leave. You are not an American, because you just don't get it.
Randy Snyder.