Dynasty Capital Luoyang - a photo retrospective
Category: Photography & Art
Via:
community
•
6 years ago
•
46 comments

Dynasty Capital Luoyang - a photo retrospective

Luoyang is a city that was about 3 or 4 hours drive from Zhengzhou, where I was living.  Realizing that China has more than 5000 years of civilization, history has provided it with a number of dynasty capitals, and Luoyang was an important one. It has been more than a few years since I visited it, but I was there at least 3 times. As with some of the other photo retrospectives I've been posting, you may aleady have seen at least some of these photos already. However I have re-edited them, and they are a little clearer than before.

There are five sections to this retrospective: The Peony Festival, King Park, The White Horse Temple, The Geological Park, and the Longmen Grottoes.

1.   What I discovered here is that it can be more important as to whom you know than what you know.  The first thing to do is make friends with people of some importance.  This man was the Deputy Police Chief of the City of Luoyang.  I met him at a school graduation.  He wanted me to call him if I came to Luoyang so he could take me out to dinner.  I never did call him, but if I had ever got into trouble there I think I could have been able to get away with it.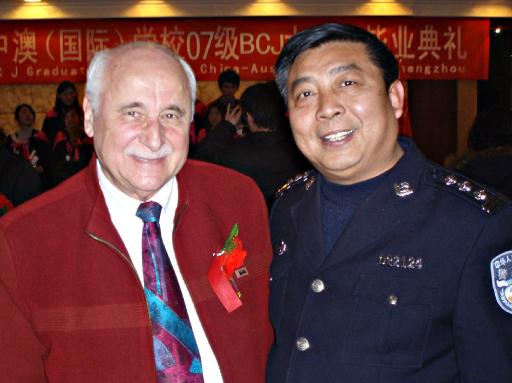 2.   Luoyang is the location for the Chinese National Peony Festival.  The Peony is the national flower of China so it is an important festival held in the spring when the flowers blossom. Peonies used to grow in my grandmother's garden, and when I was young I was fascinated watching the ants crawling up and down the Peony stalks.  This is a typical Peony which I photographed when I visited the main Festival park.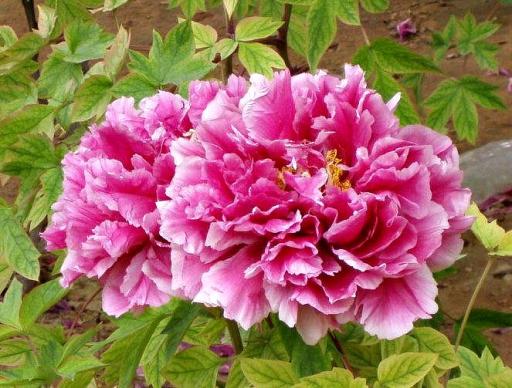 3.   A pagoda type of building in the Festival park.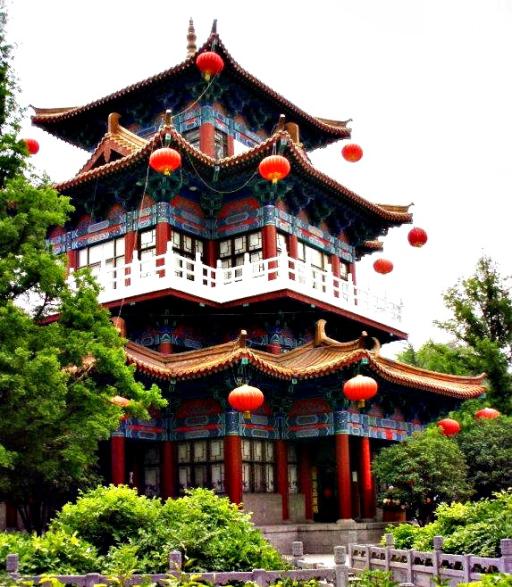 4.   The vivid rosy red colour of this flower attracted me.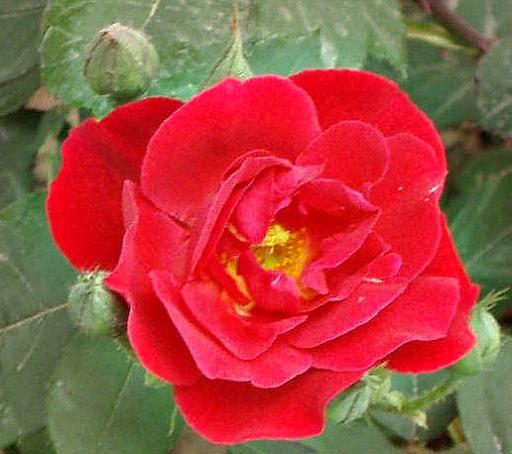 5.   For a permanent souvenir, artificial Peonies.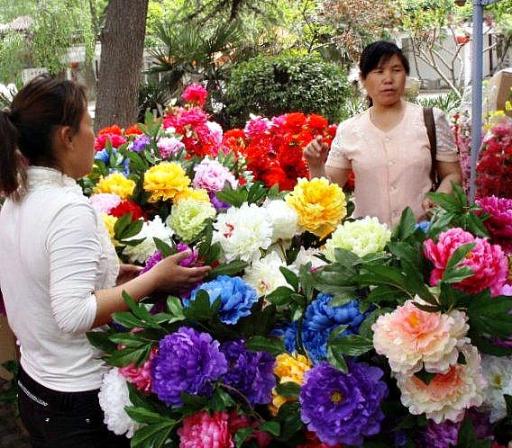 6.   King Park is the main park in Luoyang. It has a zoo that disgusted me.  The most beautiful huge tiger was in a cage that was about 20' x 30', with a hut at the far end.  The tiger just kept walking around and around in his prison. If you think THAT was bad, the elephant had one foot tied to a post with a chain about 20' long.  In Chongqing, where I'm now living, at least the zoo is a habitat one, similar but smaller to the magnificent Toronto zoo.



7.   The park has a small lake, down below, with rental boats.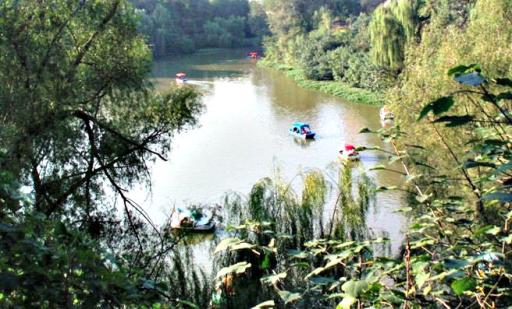 8.   Probably the most important site in Luoyang itself is the White Horse Temple. 2 Indian Monks on white horses brought the teachings of Buddhism to China, Luoyang being their destination. The Emperor who was in Luoyang at that time was pleased with what the monks had brought and granted them some land and built their first temple there.  Although this ceramic horse, which stands about 3 feet high is not white, it is located at the temple.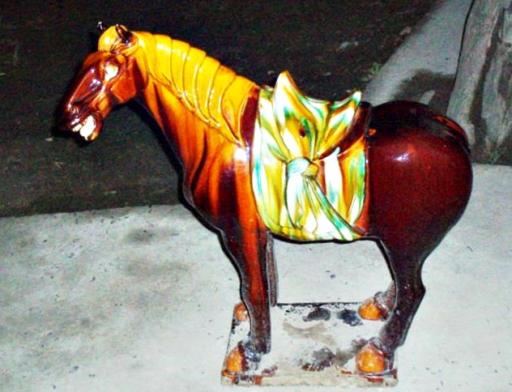 9.   In the past I posted a more comprehensive photo-essay about the White Horse Temple, so this time I will focus on the monks in residence, and then the Temple gifted to China by India. First, this monk plays the drum (not in a rock and roll band).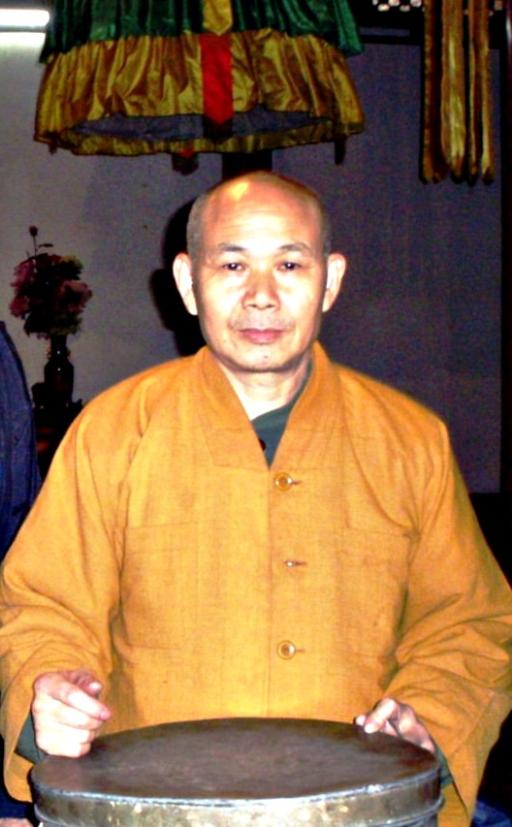 10.   I'm not entirely sure what this group of monks were doing.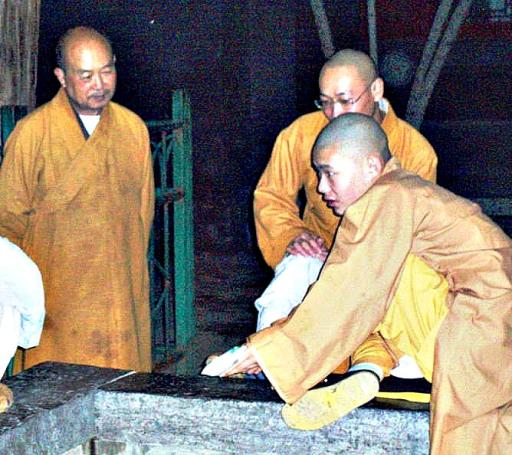 11.   I consider this one of the best photos I have ever taken - it certainly is one of my absolute favourites.  This monk is obviously taking a break to meditate.  I would entitle this photo: "Primary Colours".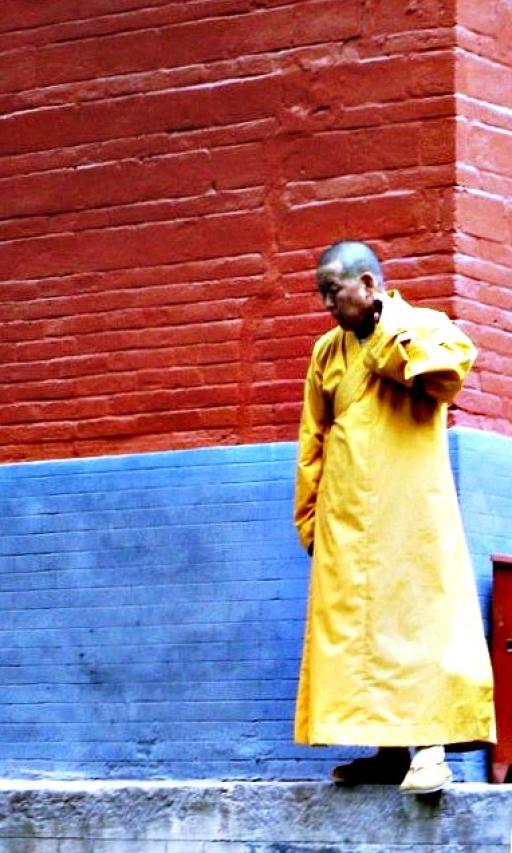 12.   This is the Temple located on the White Horse Temple grounds that India gifted to China.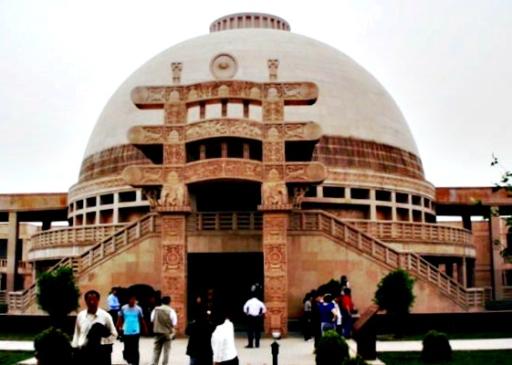 13.   My wife and I are posing before the Buddha located in the centre of that temple.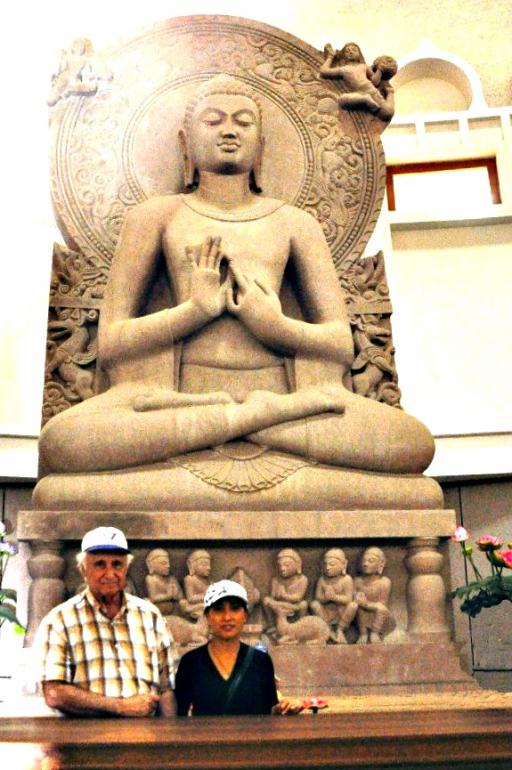 14.   Near Luoyang is a fascinating Geological Park.  This is on the way in, past a waterfall.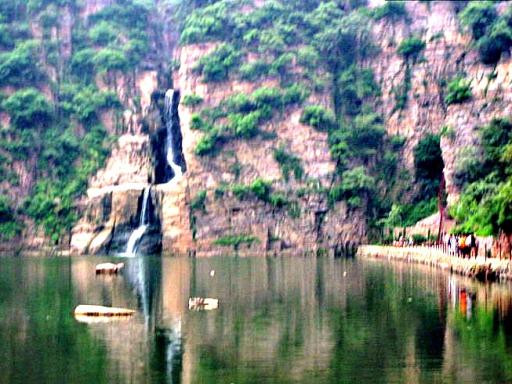 15.  And walk along an active stream between two rock walls.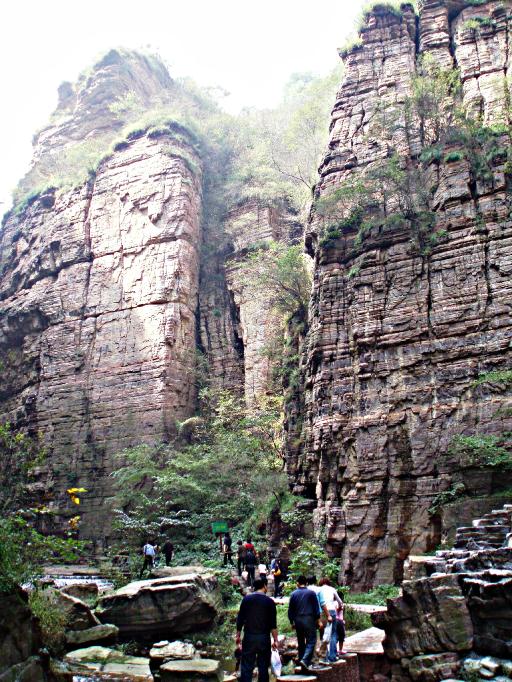 16.   One of my students is leading me along the rock wall on my first trip there.



17.   The next time I went I took my whole class. This was one of the best classes I ever taught.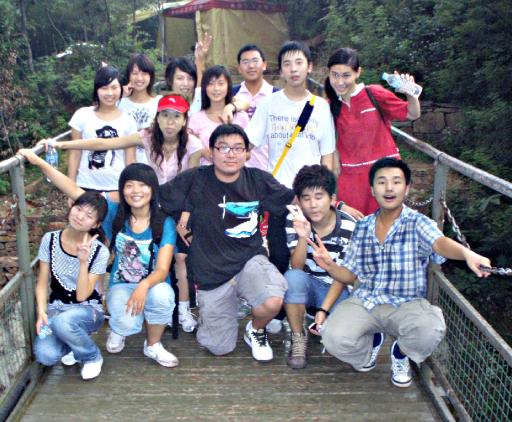 18.    Finally, the 'piece de resistance' , the Longmen Grottoes.  Famous in China, there are Buddha statues in most of the caves, and there are also the massive ones, but first, on the way in, you pass this - my favourite house in China, running water, roof garden, automatic flushing toilet, who could ask for anything more?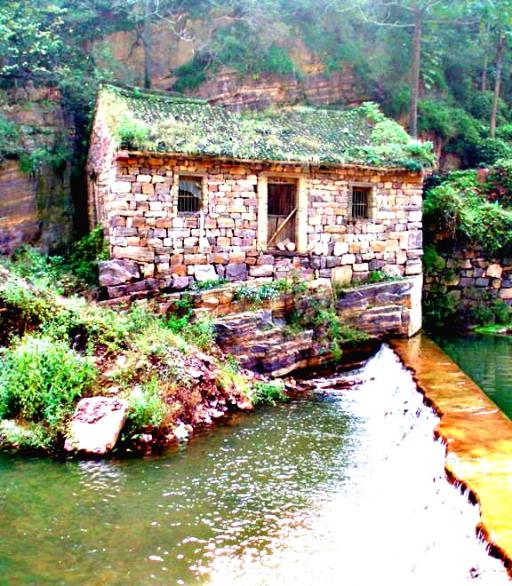 19.  Many caves, most with Buddha statues inside.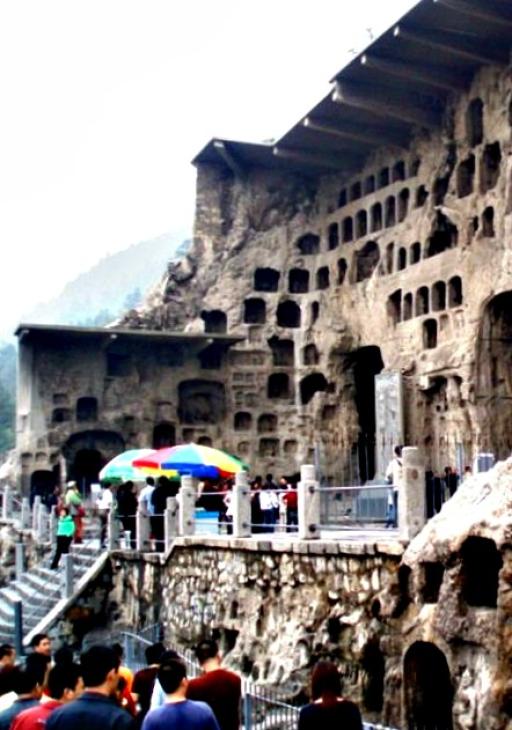 20.   Across the river, a Monestary - with all those Buddhas, there was bound to be one.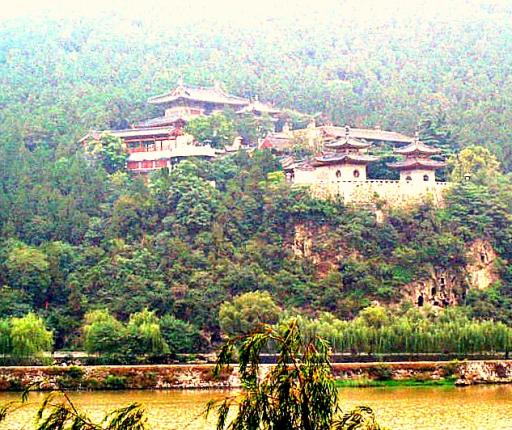 21.   Finally, some of the giant Buddhas carved out of the existing rock.  Very big, but not as big as the Giant Buddha of Loshan, but I've already posted an article showing that one.