The Case For Christ (Movie)
Category: Religion & Ethics
By:
calbab
•
6 years ago
•
129 comments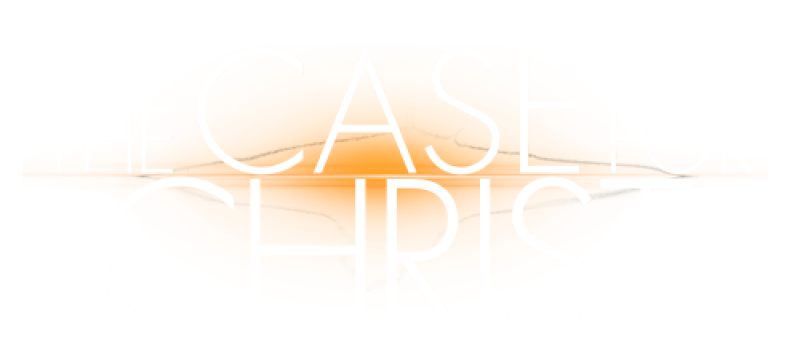 My Take:
Back in the 1990's I read the book, The Case For Christ   by Lee Strobel and it is fascinating to see it has become a full-length movie after several decades!
Not all children born into a religious household will have lasting faith . Indeed, many, many people born into faith in God have no permanent root in spirituality - despite their home-training. Often people, youth in particular want to relate to something they can touch. As a result, many youth walk away to go out and experience life. Later in life, many new and returning adults reconnect with their beliefs. (Are you familiar with the Prodigal Son . )
The Case For Christ is currently playing on Netflix for any of you interested in an engaging account of how a non-believer wrestles with him or her —self when considering shifting from one world view to a new one. Such as faith in God, Jesus, and the Holy Spirit.
A hard-driving journalist, Lee Strobel was exactly where he expected to be at work: on top. His award-winning investigative reporting recently earned him a promotion to legal editor at the Chicago Tribune . But things weren't going nearly as well at home where his wife Leslie's newfound faith in Christ went against everything Lee believed—or didn't believe—as an avowed atheist .
Utilizing his journalistic and legal training, Lee begins a quest to debunk the claims of Christianity in order to save his crumbling marriage. Chasing down the biggest story of his career, Lee comes face-to-face with unexpected results that could change everything he knows to be true.  Based on Lee Strobel's award-winning bestselling book and starring Mike Vogel, Erika Christensen, Faye Dunaway, and Robert Forster.
Lee Strobel - The Case for Christ Audiobook Ch. 1
The Four B's will be enforced.
Be On-Point.
Be Positive.
Be Respectful.
Or Be Gone!